Description
The City of Austin Small Business Program, AIBA and Distance Learning Media invite you to join with other local business leaders focused on the arts for lunch and an important discussion about small business classes, resources and events in Austin.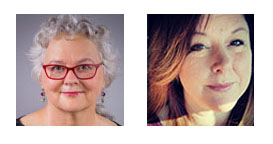 Discussion facilitators: Rebecca Melancon and Julie Niehoff


What's this all about?
The city is doing a review of all classes and workshop topics - what kinds of guides or materials you might be interested in and even online options - all with the intention of making changes to improve small business development overall. This is a chance to make your voice heard and to bring ideas to the table.
Rebecca and Julie will faciliate a high level focus group. No two-way mirrors or secret video cameras. Just real, honest discussion about what small & medium sized businesses who are focused on the arts really want and need from the City of Austin Small Business Program.


EVENT PARTNER & VENUE SPONSOR

Thank you to Austin Creative Alliance!
We appreciate you!!!


Who's Hosting This Event?
The City of Austin contracted Austin Independent Business Alliance in partnership with Distance Learning Media to conduct a needs assessment survey for planning and evaluating potential changes in the Small Business Program's offerings.