Hello Tomorrow Korea x Asian Leadership Conference 2017

Monday, July 3, 2017 at 10:30 AM

-

Tuesday, July 4, 2017 at 9:00 PM (KST)
Event Details

CONNECT | EXPLORE | EXPERIENCE
130+ World Renowned Speakers
2000+ Attendees
BECOME PART OF THE ADVENTURE
---
**Please note that due to regulations, payment via paypal is unavailable to those who reside in Korea. We highly recommend to those who reside in Korea to use the credit card or payment by invoice option under "Other Payment Options." Once selected, you will receive an invoice to make a payment via bank transfer. Please contact ticket@hellotomorrow.kr or Julia at 010-4408-9566 if you have any questions or concerns regarding payment.

 
---
Event Description
Imagine travelling across the world to meet global leaders and visionary entrepreneurs from Seoul and San Francisco, New York, Singapore, Tokyo, Tel Aviv, Shenzhen, Shanghai, Dubai, Berlin, London and more!
During a two-day Conference, Hello Tomorrow Korea x Asian Leadership Conference is gathering more than 2,000 technology, business & political leaders and entrepreneurs at the forefront of leadership & innovation. These leaders are here to create and build tomorrow, transforming the way we live, consume, work, travel, cure, manufacture and communicate.
Come on board and discover the latest breakthroughs from artificial intelligence and genetic engineering to cellular agriculture, bio-based manufacturing, autonomous cars, visions for the future, how we addressing global issues and more. 

Coming July 2017, two Conference combine, connecting Global Leaders in Big Business and Politics with Global Leaders in Science & Innovation, Entrepreneurship and Investment in what will be one of the world's most prestigious events for 2017.
---
WHAT HAPPENS WHEN WE
BRING TOGETHER
WORLD LEADERS AND
LEADERS OF SCIENCE & ENTREPRENEURSHIP?
3 - 4 July, Hello Tomorrow Korea (HTK) launches its Inaugural Conference in South Korea in partnership with the Asian Leadership Conference. Themed 'Convergence of Technologies', HTK forms part of a series of Hello Tomorrow events worldwide. This 2017, HTK aims to explore interdisciplinary convergence within the areas of IoT, VR, AR, AI, Nono-tech, Robotics, Health-Tech, Industry 4.0 and Sustainable Technologies. 
As part of a global non-profit initiative run by science-entrepreneurs for science-entrepreneurs. HTK is committed to identifying and empowering science entrepreneurs, with the goal of accelerating the transformation of scientific inventions into game-changing solutions for a better world. To achieve this, Hello Tomorrow gathers highly-skilled and influential change-makers and enablers from the scientific, industrial & corporate, economic, and political sectors who share the same ambition to find innovative solutions to the most pressing issues and together, build tomorrow.
The 8th Asian Leadership Conference (ALC), hosted by The Chosun Media Group (ChosunIlbo), runs under the 2017 theme 'New Leadership in the Era of Hyper-Uncertainty: Towards Cooperation and Prosperity'. It is the South Korea's premier international conference where global leaders come together to discuss and provide workable solutions for the pressing issues that Asia and the world are facing today. Since its inauguration in 2005, world-renowned political leaders, global corporate CEO's, a mix of C-level and senior executives from industrial and financial companies, and scholars have participated in the conference.
This combined conference aims to create a platform for even greater opportunity to foster authentic change by connecting the leaders from different industries and sectors in one auspicious event. This allows for the exchange of knowledge and experiences while laying a strong foundation towards understanding and addressing the policy and regulatory challenges and requirements of a future built around innovation.
The amalgamation of these two prestigious events, comprising pioneer thinkers and leaders in Politics and Related Business on the one end, and their peers in Science, Technology, and related Business, Investment and Entrepreneurship on the other end, aims to set the stage for one of the most powerful and influential change-making conferences in the world.
---
TRACKS 
 

Entering the Epoch for an Exponential Future      

With the computer and mobile era, came a wave of significant opportunity that forever impacted the way we live. Technological advancements since then have catalyzed breakthroughs that gave rise to new ideas, leading to emerging foundational technologies. For the past couple of decades, these foundational technologies have slowly become more accessible to innovative leaders around the world, which has led to ever increasing breakthroughs. As we enter the era of convergence, it will result in the merger of these breakthroughs, resulting in an exponential change far greater than the computer and mobile revolutions combined.                                                                                                                                                                                                                                                                                                                                                                   

DAY TWO

The Future of Health-tech and Sustainable Living

Particularly in the last two hundred years, significant global paradigm shifts have occurred enhancing the way we live, as well as the quality of our existence. Along with these radical changes in lifestyle, we have recklessly depleted our natural resources and decimated earth's ecosystems, leaving us with what can only be described as a dismal future. However, over the past couple of decades, a growing number of thought-leaders and innovators, have increasingly acknowledged the dire need to fundamentally alter our approach to health, wellbeing, earth, and our very existence. Powered by advancements made with emerging foundation technologies, fresh perspectives and possibilities have arisen, giving new hope that a completely different global paradigm is on the cusp of transforming the dystopian present into a future where disease and disability will be relegated into the annals of history.

DAY TWO

Deep-Tech Startup Revolution & Challenge

The "Miracle on the Han River", the explosion of development and progress for the past few decades, has not only put South Korea on the map, but has also positioned the country as one of the technology leaders of the world. However, South Korea has faced challenges in recent years with regards to its emerging technologies and the commercialisation thereof. In support of addressing this challenge, Hello Tomorrow Korea's mission is to bring global awareness to what Korea's science-entrepreneurs have to offer and take Korean deep technology to the world. This will be achieved with the support of our global network comprising corporates, investors, science-entrepreneurs, and leading field experts, all brought together at Hello Tomorrow's World-wide Startup Challenges & Conferences, culminating into the Global Investor Day, Summit & Startup Challenge in Paris.

DAY TWO

ALC Initiative

ALC

While the international society is witnessing soaring needs for political innovation, the year 2017 faces leadership changes in many parts of the world, including South Korea. The emergence of new leaders posits the possibility of seismic disruption in political and economic order. We will discuss the new notion of leadership in an age of great upheaval prompted by anti-globalization and other changes.                                                                                                                                                                               

                                                                                                                                                                                                                                                                                                                                                                                                                                                                                          

 

DAY ONE              

Leadership & Innovation

ALC

Today, spearheading innovation and change has become the key survival strategy for corporates, as well as governments. Many corporates have fallen during the last financial crisis as they overlooked the calamitous impact of moral hazard. This track explores how we can innovate national systems and industrial structures in order to achieve sustainable growth.

DAY ONE        

The Better Society

ALC

The underrepresented class around the world is suffering from greater pain in the wake of rapidly changing global conditions. What can be done to make the society a better place? We will discuss topics on driving green growth, anti-corruption, high-trust society, corporate restructuring to overcome growth ceilings, and job creation.                                                                    

DAY ONE

Collaboration for Peace and in Northeast Asia

ALC

What will the security landscape look like in Northeast Asia under the Trump administration and how can nuclear disarmament of North Korea be realized? The Heritage Foundation, Brookings Institution and Korea Research Institute for National Strategy will sit together in search of the answers. UniKorea Foundation -- a civic group founded in 2015 with engaged supporters of 1.68 million accumulated in just a year -- will introduce their efforts for unification of the Korean peninsula.

DAY ONE

Focus on China

ALC

Meet the young entrepreneurs leading China's top companies. The growing importance of millennials as a consumer base in the domestic market is encouraging Chinese companies to become a 'first mover,' abandoning the great history of manufacturing imitated goods as an effective fast follower. Leading entrepreneurs from China with strong global presence will share their stories on how they achieved success.                                                                                                                                                                            

DAY ONE  

Global Economic Outlook

ALC

How do financial gurus and global economic experts who move the real economy see the future? Academic leaders will participate in heated discussions on Trumponomics (the economic policy of the Trump administration), BREXIT (UK's departure from EU), stagnation of the Chinese economy and the global debt bomb. The Wall Street gurus will present an investment market outlook for the rising interest rate environment in the US. In addition to the diagnosis on the changes drawn up by digitization, the session "Deep-tech Revolution & Startup Challenge" will be dedicated to introducing the most promising start-ups of today.                                                                                                     

DAY TWO

Asia on the Rise

ALC

This track is coordinated by emerging bright spots in the global economic map of 2050. Current and past ministers of India, Indonesia and Malaysia will present their efforts in political and economic reform and the business opportunities they have to offer. Take a step into the future of the global economy engendered by uncertainties of low growth, aging population and protectionism.                                                                                                                                                                                                                                                                                                                                                                                     

 

DAY TWO                                    


Join us and become part of 2017's leadership for the future
Social
#HTK17
t: @HelloTomorrowKR
fb: @HelloTomorrowKorea
---
ALC x HTK 2017 SPEAKERS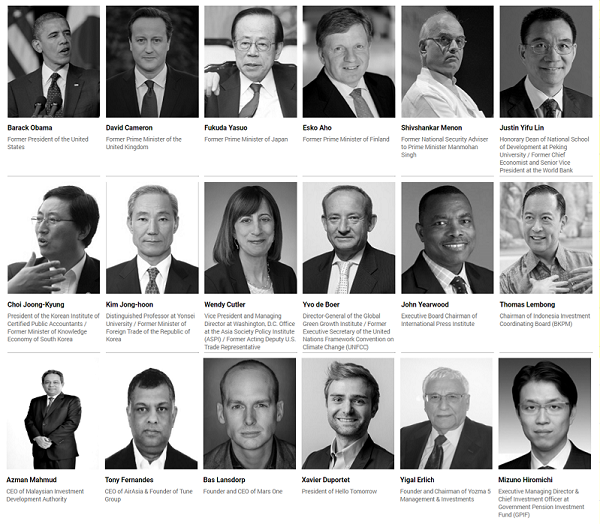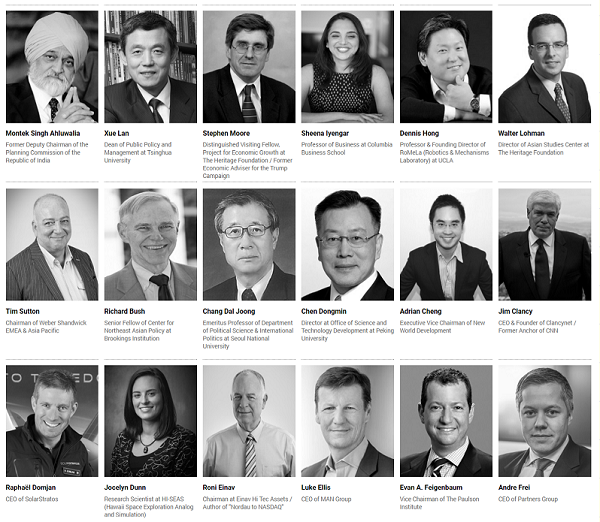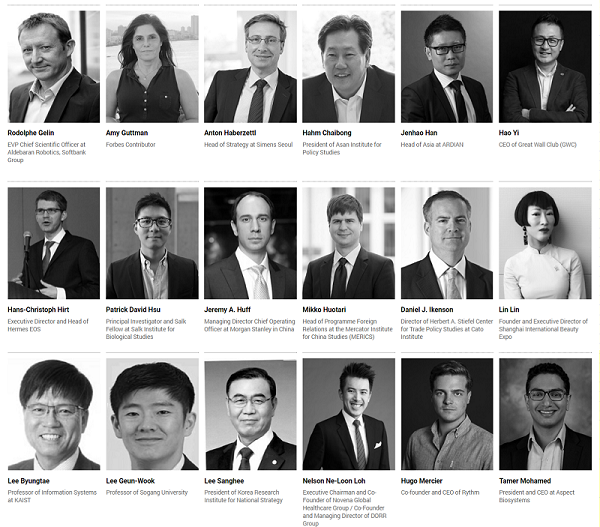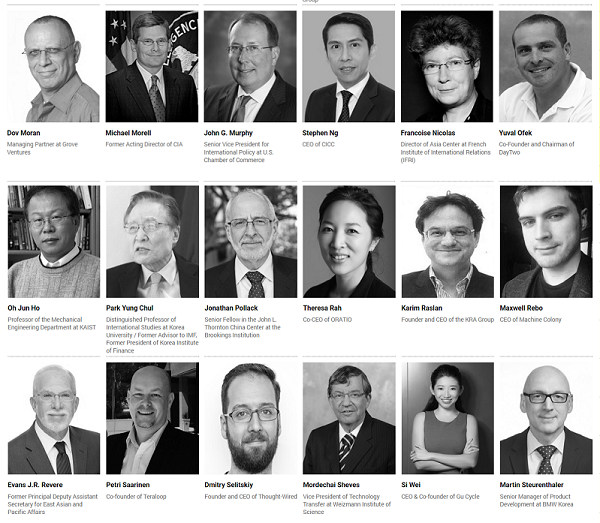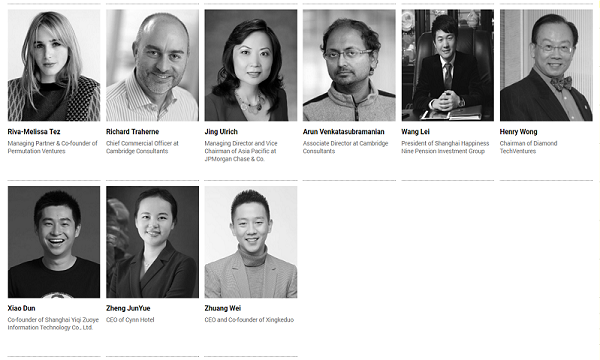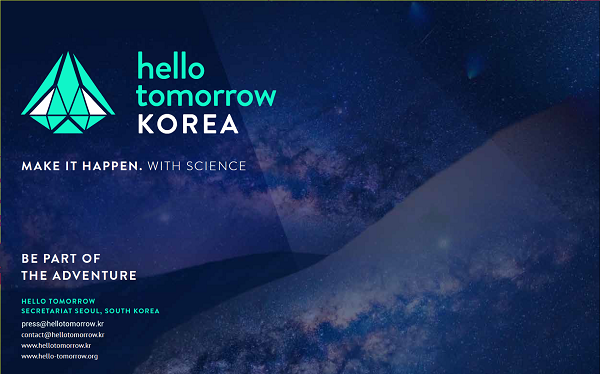 ---

We want to make your networking experience the best as possible. That's why we have partnered with Swapcard to help you connect with other attendees. 
Swapcard is networking app that helps you discover who is attending the event, target the people you want to meet and network before, during and after the event. 
Once you register, you will receive an email from Swapcard with your credentials to access your profile and the attendees' list. It's time to network!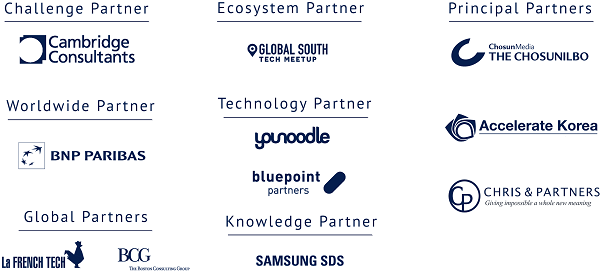 When & Where

Grand Walkerhill Seoul
177 Wakerhill-ro,
Gwangjang-dong, Gwangjin-gu,
Seoul, Seoul 04963
South Korea

Monday, July 3, 2017 at 10:30 AM

-

Tuesday, July 4, 2017 at 9:00 PM (KST)
Add to my calendar
Organizer
Hello Tomorrow Korea is part of a global non-profit initiative run by science-entrepreneurs for science-entrepreneurs and other entrepreneurial and business leaders. We seek out promising innovations in Korea, with the goal of transforming them into impact-driven solutions.
To achieve this, we gather highly-skilled Global and Korean leaders, enablers & changemakers from all scientific, industrial and economic sectors, who share the same ambition to find innovative solutions to the most pressing Korean and Global issues. This ensures that Korean innovators can meet the pertinent people at the right time.