Description
Hello Nigeria's package deals will offer our attendees savings on events through the independence weekend.
The Annual Hello Nigeria Celebration is a marquee Nigerian Independence Event, which attracted over 4,000 people last year in its debut. This year is sure to be bigger and better. Beginning September 28th 2017 and thru October 1st 2017, the 2nd Annual Hello Nigeria Weekend 2017 will commence at premiere venues in the Washington D.C. Metropolis.
In this weekend we intend to capture the attention of our audience by navigating a series of events exploring and priding our roots. Seyi Brown's "Nigerian American" 1-Hour Comedy Special Featuring MC Chaz and Foxy P and TradFab Bash will be an excellent opportunity to fully get the Nigerian experience.
Hello Nigeria offers the best AUTHENTIC, UNIFIED Nigerian Independence Celebration in the DMV!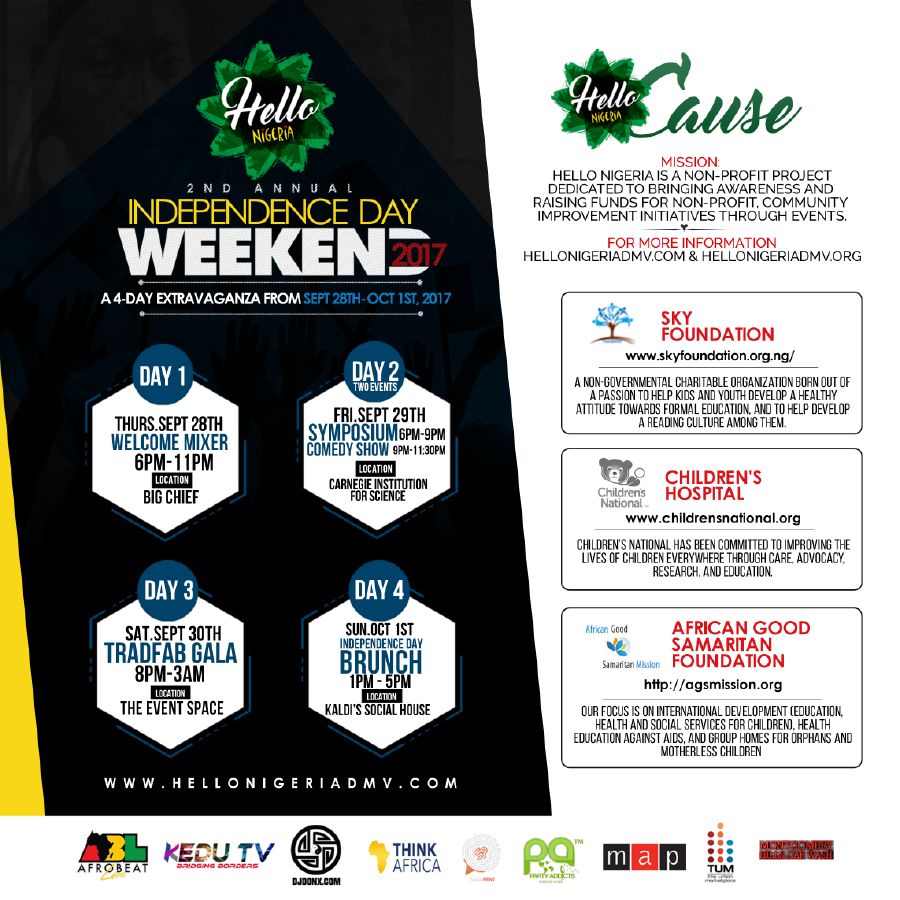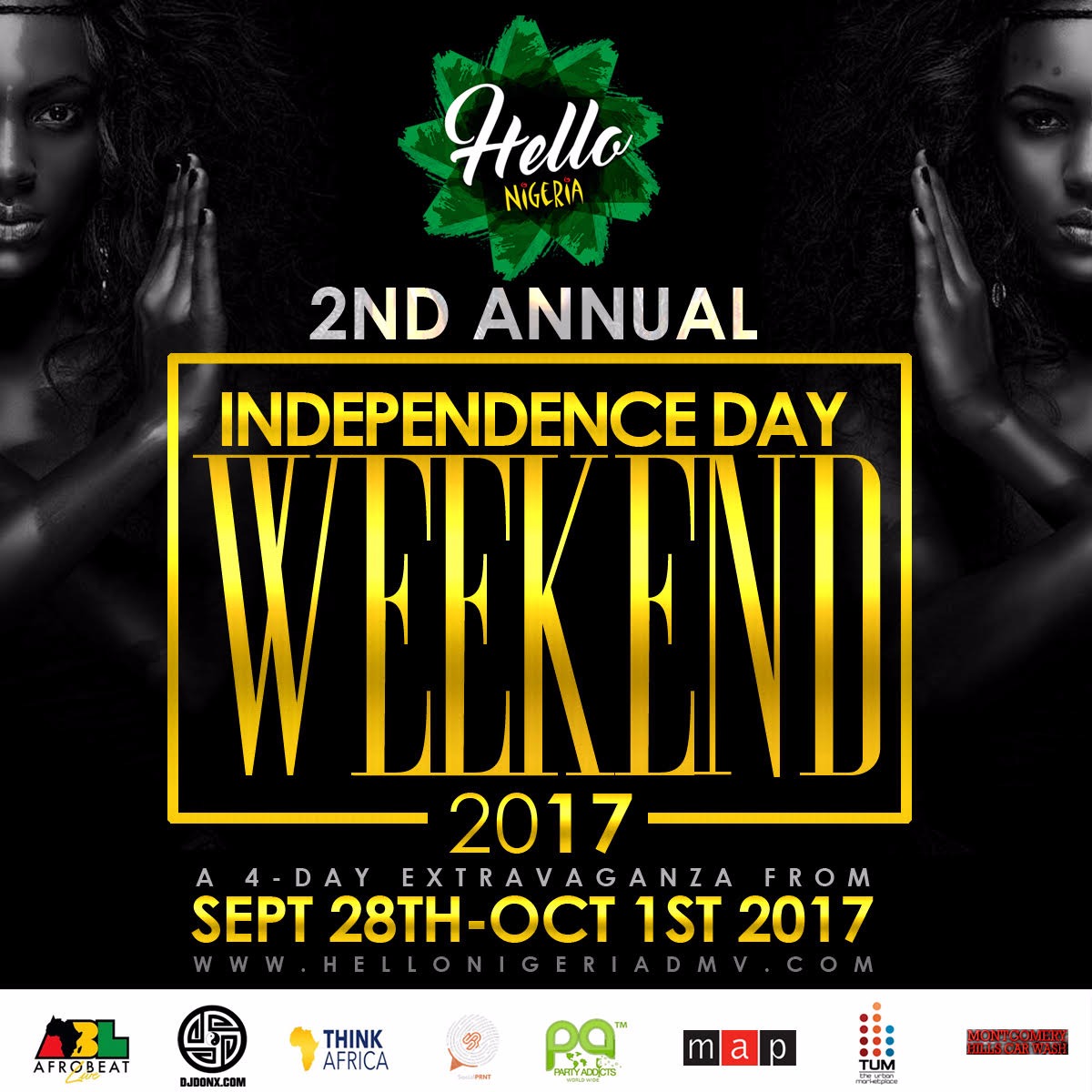 ****ALL SALES ARE FINAL -- NO REFUNDS ****