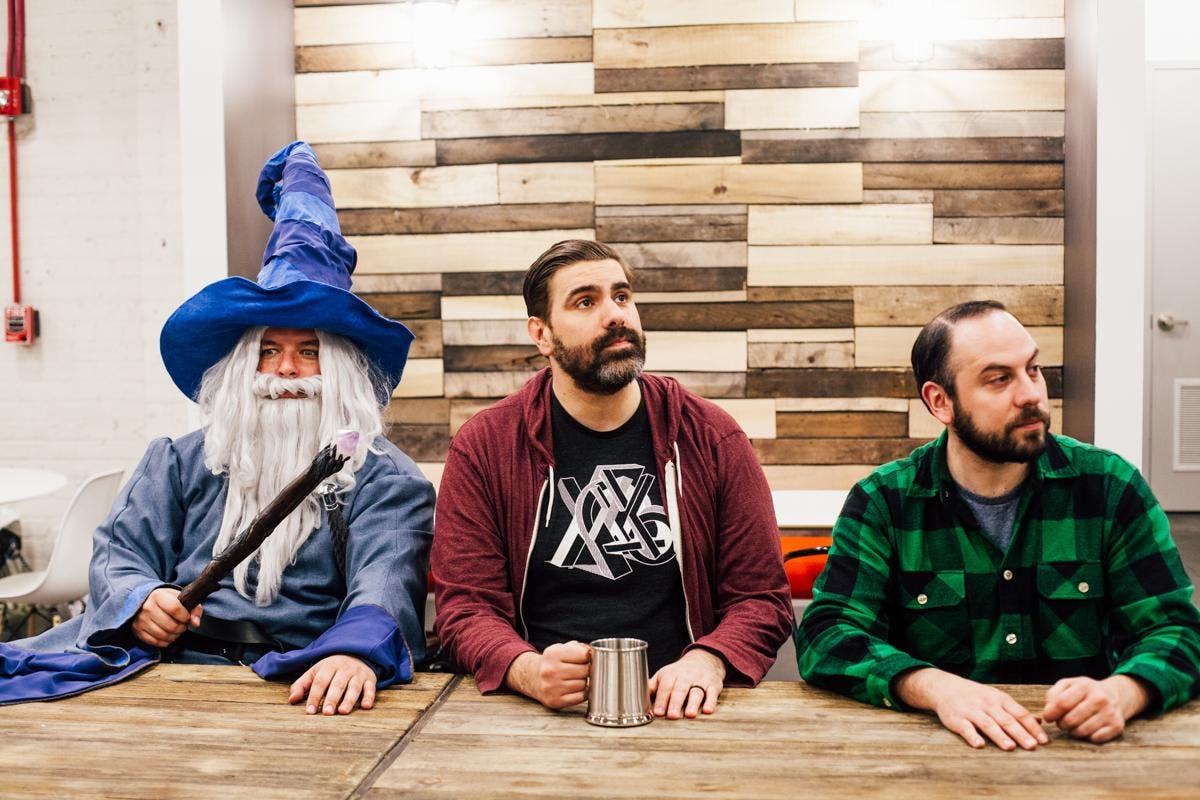 About this Event
HELLO FROM THE MAGIC TAVERN
About the Show:
Doors 8pm / Show 9pm
Tickets on sale Friday 8/17 at 10am
Some time ago, Arnie Niekamp fell through a dimensional portal behind a Burger King into the fantastical land of Foon. He's still getting a slight Wi-Fi signal, so he uploads a weekly podcast from the tavern, the Vermilion Minotaur, sending information of this amazing discovery back to Earth. Along with his co-hosts, Chunt the Shapeshifter (usually a badger) and Usidore the Wizard, they interview adventurers and creatures passing through the tavern. Arnie is content to do his podcast while his guests soon leave on great adventures, but perhaps, in the end adventure shall find Arnie.
Hello from the Magic Tavern is an improvised narrative podcast where everything that is said becomes canon. In each episode, the cast of improvisors use the chat show format to interview guest characters and add to the ever-growing mythos of the magical world of Foon. One part improvised comedy and one part fantasy world building make for an experience much like being at a pub with your friends, talking about the events of the day. It just so happens that the events of the days in Foon include kings, goblins, witches, and buttonholes (or switch "buttholes" to "sentient, foul-mouthed flowers")