About this Event
Our Loved ones rely on us to continue the tradition of being cheery and festive during the Holidays, they even participate on the other side! Do you ever get a whiff of that sweet smell of vanilla mixed with cinnamon and suddenly remember that extra special ingredient that went into that long-lost recipe of grandmas? Or hear the jingle and get a chill that sparks you to put a little extra bounce in your step? What about the inclination to put the Menorah or tree up just a little earlier than all your friends and remember that your late favorite Auntie used to do this around the same time? If you have a loved one that you would like to connect with on the otherside and would like to receive validation that they are still a part of your life just in a diffrent way especially around this time of the year, join Psychic Medium Daniel Monroe for an extraordinary intimate evening full of messages from spirit!
During Daniel's Live event "Hello For The Holidays" you'll experience and witness the remarkable healing messages from your loved ones on the other side. As with any gallery reading, not everyone is guaranteed a direct reading; however, spirit does "piggy back" meaning there can be messages encoded in the readings that at any moment you hear a message that rings true in your heart, that message can easily be for you as well.
Daniel Monroe is an extremely gifted & well known evidential Psychic Medium from the Portland area with the ability to "hear" and "see" that which most cannot. Let him help YOU understand and receive answers to the questions that may linger in your mind so that you can heal your heart.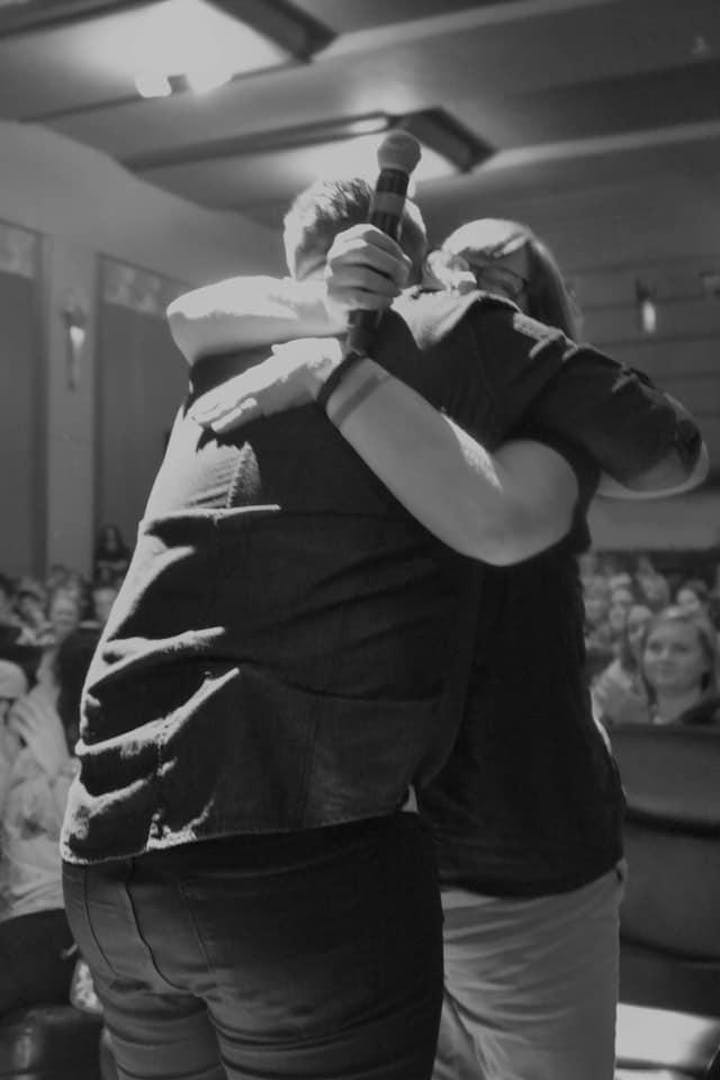 Daniel Monroe, being only 22 years old, has helped not only himself but well over 3,000 people reconnect with their loved ones by bringing validations, peace and understanding. Daniel not only has faced his struggling past but has seen what lies on the other side and our passed loved ones. Now after taking some time to further develop his gifts, Daniel has trained with famous world renowned Psychic Mediums from all over the globe and he has dedicated himself to help as many people he possibly can, if that being reconnecting you with your departed loved ones or by you hearing his story and finding comfort and peace within yourself, knowing you are not alone! Daniel has created his very own Psychic Development Academy with series of classes to help people from all ages and all walks of life to develop, embrace and step into their true soul calling. For more info and to learn more about Daniel visit www.mediumdanielmonroe.com
~Brooke E.
Daniel blew my mind with his ability to channel loved ones. Not only did he perform a reading on me but he also performed readings on those around me, all of which the details were completely accurate. I would recommend Daniel to anyone who would like a surreal experience that they will never forget. It was life changing!
~Natasha H.
Daniel is simply amazing! I went in for a mediumship and was blown away with the connection with my child that I had. Daniel is a very gifted and talented young man, using this gift he has to help people, so again he's nothing less then simply amazing. What a beautiful, kind soul he has.
All Ticket Sales Are Final and Non-Refundable.
By requesting a reading and/or scheduling an appointment with Daniel Monroe, you understand and are agreeing that Daniel Monroe is not a medical professional, attorney, accountant or other licensed professional, and can not give medical, legal, or tax advice. Any information or advice given by Daniel Monroe is not to be used by you in place of any medical, legal, tax or financial advice or diagnosis from qualified and licensed professionals in those fields. Readings by Daniel Monroe are intended to offer insight into your personal life and do not in any way constitute medical, legal, tax or financial advice. Daniel Monroe will not be held liable for any damages resulting from the use of this website or as a result of any reading or appointment with Daniel Monroe, or any persons or events related thereto, and/or any actions or decisions that you may make as a result, including without limitation, actual, incidental and/or consequential damages resulting from any claims resulting from any act or omission, negligence, fraudulent misrepresentation or otherwise, including without limitation, personal injury, death, loss of income, stress (emotional or otherwise), errors or omissions, or otherwise. By attending the group reading you are agreeing to allow any photos taken to be used for any promotional purposes and social media.