Hello Etsy - San Francisco, CA

Sunday, September 18, 2011 from 11:00 AM to 5:00 PM (PDT)
Event Details
Hello Etsy San Francisco
Date: Sunday, September 18, 2011, 11am to 5pm
Location: California College of the Arts, 1111 8th Street San Francisco, CA 94107

**Registration on site!
Download the San Francisco Press Release here
10:30 - Doors open for registration
Ongoing all day:
Maker booths featuring demos and interactive art/craft stations - I Heart Art: San Francisco
location: Nave
Viewing of archived Hello Etsy content
location: Student Lounge
11:00am - 12.30pm - Panel Discussion "From Prototype to Product" with moderator, Allison Arieff (NY Times)
Hello Etsy welcome by Vanessa Bertozzi, Director of Community and Education, Etsy;                         Welcome and keynote introduction by CCA Provost Mark Breitenberg                          

Panelists: Miguel Nelson (Woolly Pocket), Kate Sofis (SFMade), Patrick Buckley (DODOcase) 
*This talk will be livestreamed via Etsy's online labs    
Location: Timken
12:30pm - 1:30pm Lunch (Food trucks from Onigilly Gourmet Japanese Rice Balls and Alicia Tamales - will be on site, please bring cash!)

Viewing of archived Hello Etsy content
Location: Timken and Student Lounge

1:30pm - 2:10pm - Kelly Lynn Jones (Little Paper Planes) "Expanding Your Work Beyond White Walls"
Kelly Lynn Jones is an artist and owner of www.littlepaperplanes.com which was created in 2004. After graduating from art school, Jones wanted to create an online platform where she and her friends could sell the pieces they were making to help support their individual art careers. The mission is to provide the connections, engagement and momentum of collecting art ephemera in all areas.  In this session Jones will talk about starting and growing LPP, alternative ways in navigating the path of an artist and using the internet as a tool and an additional "space" for showing work.
Location: Timken
Workshops
Discussion: Kate Sofis (SFMade): "From one to many - with help: Considering local manufacturing of your products"
If you are considering making the leap to produce clothing, accessories, food, furniture, or anything else you can think of in more volume than you can make with your own two hands, this session is for you! In an interactive and supportive environment, we will discuss when it's time to scale your production from one to many; how to set-up and manage your own manufacturing operation or how to find and  work with contract manufacturers; and whether it makes sense to produce your product locally in San Francisco or the Bay Area.
Location: East 1
Learning Workshop:  Finances 101, by OutRight
The next time a friend asks "How's business?" imagine having a better answer than "Things are fine."
Keeping up with your business finances doesn't have to be painful or difficult, and some of the best financial insights about your business are at your fingertips... but you've probably never seen them. After all, most of us aren't in business so we can keep track of numbers and stay organized for taxes.
In Finance 101, the experts from Outright.com will share some dead-simple advice on how to track and measure your business. Have you ever checked to see who your best customers are? Or where you spend the most money? You can check your finance degrees and balance sheets at the door... you won't need them here! Finance 101 will teach you some of the simplest ways to measure your business successes and challenges, without finance jargon and complex math.
Location: East 2
2:10pm - 2:15pm - Transition
2:15pm - 3pm - Sanjit Sethi: "Richmond Ceramic Workshop: A Proposal for a Community-Based, Craft-Driven Laboratory"
Sanjit Sethi, artist, professor, and director of the Center for Art and Public Life at the California College of the Arts, will speak about his proposal to create a sustainable ceramic workshop in Richmond, California. Working primarily with at-risk youth, the Richmond Ceramic Workshop will consist of a three-year mentorship program to help youth participants develop ceramic design and construction techniques as well as entrepreneurial acumen. While the workshop uses the creative resources of local ceramic artists and designers, the youth participants are the main drivers behind the work that will be created and sold through this community-based craft-driven laboratory. 
Location: Timken
Workshops
Discussion: Regina Connell (Editor in Chief of Handful of Salt), "Creative Branding"
Brands are so much more than logos and names. Brands are bonds with customers and audiences and can make or break you. As creatives, we all want to believe that brands don't matter that it's the work that counts…but guess what: brands do count if you're in this game for good. Learn about what smart branding is, what it can do for you and what you need to build a strong brand that lasts.
Location: East 1
Discussion:  "What Makes a Local, Living Economy?" (BALLE)
The Business Alliance for Local Living Economies, or BALLE, is North America's fastest growing network of socially responsible businesses, representing over 22,000 independent business members across the U.S. and Canada. Hear from Bay Area BALLE champions on why this movement matters to you, your business, and your community. Learn how collaborations with like-minded independent business owners, sustainability leaders, and policy advocates are helping shift purchasing dollars to businesses like yours in effort to enrich our communities and stimulate local economic growth. Find out how easy it is to get involved, support the movement, and grow your business.
Location: East 2
3:00pm - 3:15pm - Break
3:15pm - 3:55pm - Lynda Grose: "Micro and macro perspectives on sustainability: From fabric in the hand to new business models"
This session will review some practical tools for helping designer-makers evaluate 'sustainability' attributes of materials they purchase, and how to link into the cotton supply chain specifically.  Attendees will also be able to sign up for a cotton farm tour (a limited number of seats available: first come first served) to meet farmers directly and actively participate in a locally grown 'Cleaner Cotton'  initiative. Lynda Grose is Associate professor at California College of the Arts and has been working professionally in fashion and sustainability for 20 years. Her client list includes: Patagonia, ESPRIT, Sustainable Cotton Project, G.Hensler, and Aid to Artisans. She also co-authored the book (with Kate Fletcher): Fashion and Sustainability: Design for Change, which will be available in 2012 through Laurence King Publishing, London.

Location: Timken
Workshops
Discussion: Regina Connell (Editor in Chief of Handful of Salt), "Creative Branding"
Brands are so much more than logos and names. Brands are bonds with customers and audiences and can make or break you. As creatives, we all want to believe that brands don't matter that it's the work that counts…but guess what: brands do count if you're in this game for good. Learn about what smart branding is, what it can do for you and what you need to build a strong brand that lasts.
Location: East 1
Learning Workshop: Steph Cortes (I Heart Art: San Francisco), "Etsy Shop Tune-Up"
We all wear many hats when we decide to open our small business to the public: marketing specialist, photographer, copywriter, artist…the list goes on! The good thing about opening a shop on Etsy is that there's a whole community of creative makers embarking on a similar journey. Drawing from that wealth of information, Steph Cortes will be talking about tips and tricks for making yours the best it can be. To have your own Etsy shop reviewed in this class, please email nerdJERK@gmail.com with your Etsy Shop link (limited to the first five). All the advice given during this session will be applicable to all for getting your shop in tip-top shape for the holiday season!
Location: East 2
3:55pm - 4:00pm - Transition
4:00pm - 5:00pm - Rena Tom: "Startup Stories"
In this session, three people on three very different creative paths talk candidly about their experiences in the startup phase of their business. Hear from illustrator and textile designer Heather Moore of Skinny Laminx, Heath Ceramics owner Catherine Bailey, and Ryan Meis and Sarah Labieniec of SF-based design studio Lab Partners in a panel discussion moderated by Rena Tom, creative business strategist and founder of San Francisco design store Rare Device. We'll talk about funding, marketing, selling wholesale and business growth while staying true to your mission.
Location: Timken


---
Speaker Bios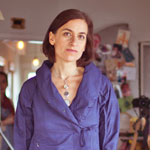 Allison Arieff (@aarieff) is a contributing columnist for the New York Times. She consults on design, sustainability, and food, most recently for GOOD, Build a Better Burb, frog design, Urban Revision, and IDEO. She is chairman of the board of the Food & Environment Reporting Network (FERN) and serves on the advisory boards of Design Ignites Change and the Food Systems and Urban Agriculture Program at SPUR (San Francisco Planning and Urban Research). Arieff was the founding senior editor of Dwell magazine and from 2002 until 2006 served as editor in chief. She is author of the books Prefab and Trailer Travel: A Visual History of Mobile America. She began her editorial career in book publishing with stints at Random House, Oxford University Press, and Chronicle Books, where she edited numerous titles on design and culture, including Airstream: A History of the Land Yacht, Cheap Hotels, and Hatch Show Print: The History of a Great American Poster Shop. She has been featured as an expert on sustainable design for two seasons of the Sundance Channel series Big Ideas for a Small Planet as well on KALW's 99% Invisible, CNN, NBC News, NPR, Marketplace, and KCRW's Design+Architecture. She received her BA in history from UCLA and her MA in art history from UC Davis, and she completed her PhD coursework in American studies at New York University. Arieff lives in San Francisco and has a 500-square-foot urban farm in her backyard.

---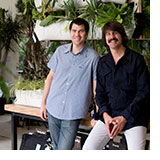 Miguel Nelson (@woollypocket) is an accomplished artist, event space owner, and cofounder and CEO of the Los Angeles–based Woolly Pocket and Woolly School Garden Program. Nelson is serious about inspiring the world to be creative and have more fun with plants. His most recent project, Dudley and Omar's Moving Garden, is a children's book and activity designed to encourage parents and children to garden together. Nelson has an MBA from the Haas School of Business at UC Berkeley and an MFA from California College of the Arts.
---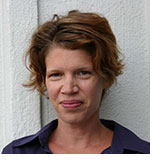 Kate Sofis (@sfmade) is the founding executive director of SFMade, a San Francisco–based nonprofit founded in 2010. SFMade is the only organization of its kind, focused on building San Francisco's economic base by developing the local manufacturing sector, specifically companies producing locally made products. SFMade supports entrepreneurship and innovation, and creates employment opportunities for a diverse local workforce, seeking to develop a model that can be replicated in other major urban centers. Sofis's experience integrates a rich background in entrepreneurship, business management, operations, supply-chain strategy, and urban economic development, with a specialty in artisan/craft manufacturing industries. Throughout her career she has worked with companies that design, manufacture, and distribute products in a wide range of industries, including tile and stone, green building products, furniture, medical devices, and computers. She is a former COO of VIDA, which designs and produces artisan furniture and other sustainably harvested wood products for the commercial market. As statewide director of business advising at Pacific Community Ventures, she led a California-wide small business economic development practice, helping more than 200 companies grow and provide quality jobs to more than 2,500 Californians. Sofis serves on the board of directors of City CarShare. She holds an MS in city design and social policy from the London School of Economics, and an AB in economics from Harvard University.

---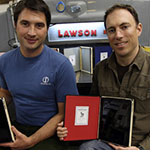 Patrick Buckley (@DODOcase) Creator, cofounder, and CEO of DODOcase. Patrick Buckley is the cofounder of DODOcase and coauthor of The Hungry Scientist Handbook. He is a graduate of MIT and has worked at Lawrence Livermore National Laboratories as a mechanical engineer. When not tinkering or inventing, he can be found kiteboarding, paragliding, or training for triathlons. He loves collecting free yachts and converting old DHL vans into cryogenic ice cream trucks. He and Craig Dalton, the other cofounder of DODOcase, met while training for an Iron Man triathlon in 2006. The DODOcase philosophy is to manufacture things locally and help keep the art of bookbinding alive by adapting it to a world of e-readers and tablets. Each DODOcase has its own unique character and is handmade in San Francisco using bookbinding techniques developed hundreds of years ago. DODOcase launched with the iPad in April 2010 and has steadily expanded its product portfolio, including a case for the Kindle 3, collaborations with the artists Rex Ray and Jenny Beorkrem, and most recently an exclusive case design in partnership with J.Crew.
---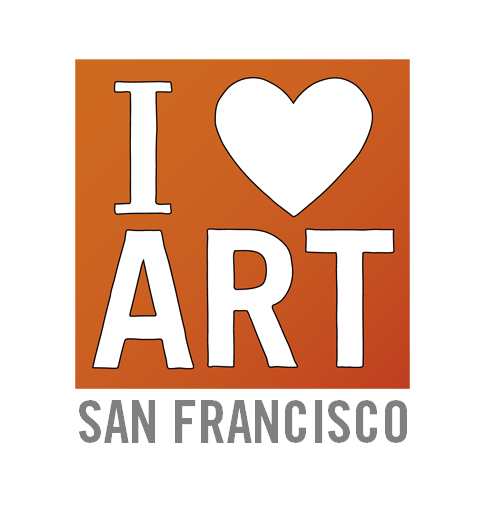 Thank you so much to I Heart Art: San Francisco for volunteering to help make Hello Etsy a vibrant, fun and friendly representation of our wonderful community. You can find out more about this local collaboration between Etsy, California College of the Arts and SF Etsy on their blog.
---
Thank you to the following individuals. Without their assistance, this event could not have been possible: Kyla Fullenwider, Kimm Alfonso, Vanessa Bertozzi, Steph Cortes, Clay Walsh, Mark Takiguchi, Molly Mitchell, Julie Caffey, Rebekah Eisenberg, and Sarah Owens.
---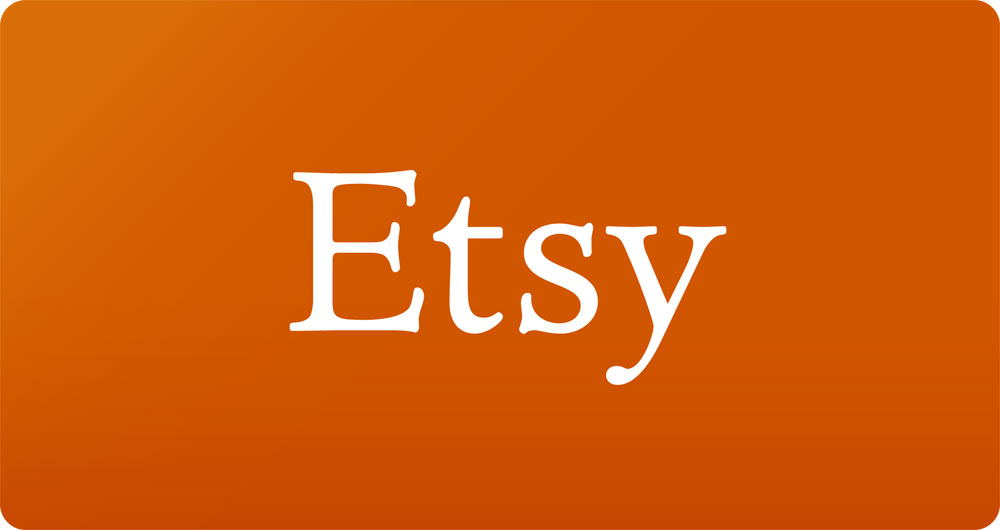 Our mission is to empower people to change the way the global economy works. We see a world in which very-very small businesses have much-much more sway in shaping the economy, local living economies are thriving everywhere, and people value authorship and provenance as much as price and convenience. We are bringing heart to commerce and making the world more fair, more sustainable, and more fun.
All California College of the Arts alumni, students, faculty, and staff are welcome to join the CCA Team on Etsy.
---

About California College of the Arts
Founded in 1907, California College of the Arts (CCA) is noted for the interdisciplinarity and breadth of its programs. It offers studies in 21 undergraduate and seven graduate majors in the areas of fine arts, architecture, design, and writing. The college offers bachelor of architecture, bachelor of arts, bachelor of fine arts, master of architecture, master of arts, master of fine arts, and master of business administration degrees. With campuses in San Francisco and Oakland, CCA currently enrolls 1,850 full-time students. Noted alumni include the painters Nathan Oliveira and Raymond Saunders; the ceramicists Robert Arneson, Viola Frey, and Peter Voulkos; the filmmaker Wayne Wang; the conceptual artists David Ireland and Dennis Oppenheim; and the designers Lucille Tenazas and Michael Vanderbyl. For more information about CCA, visit www.cca.edu.
When & Where

California College of the Arts
1111 8th Street
San Francisco, CA 94107


Sunday, September 18, 2011 from 11:00 AM to 5:00 PM (PDT)
Add to my calendar