Hello Etsy - Portland, OR

Saturday, September 17, 2011 from 9:30 AM to 6:00 PM (EDT)
Event Details
Hello Etsy Portland
Date: Saturday, September 17, 2011, 9:30am to 6pm
Location: Pacific Northwest College of Art,
Swigert Commons 1241 NW Johnson St, Portland , OR 97209
Download the Portland Press Release here
9:00 am - 10:00 am - Check in
Registration and book binding
10:00 am - 10:30 am - Welcome
Etsy Support Team Lead, Noah Stitelman
Welcome from I Heart Art: Portland
10:30 am - 11:20 am - Session One Workshops

Jack Joyce Success Spotlight - Rogue Brewery
Andrea Mansfield (@brandandbloom) - Tasty Branding (includes special give-away)
Isaac Watson (@ibwatson) - DIY Websites
Rosalee Rester (@babywit) - Reframing Your Competition
11:30 am - 12:30 pm - Keynote Address: Intentional Growth: How small is big and how big is small?
Duane Sorenson (@stumptowncoffee) and Rebecca Pearcy (@QueenBeeInc) discuss the difference in growth models of their respective businesses—Stumptown Coffee and Queen Bee Creations—illustrating that different businesses have different needs. Moderated by Diane Gilleland (@SisterDiane), the conversation explores why some business owners find success in expansion while others find success in restraint, and highlights the importance of thinking strategically about creative endeavors.
*This talk will be livestreamed via Etsy's online labs
12:30 pm - 1:30 pm - Lunch
1:30 pm - 2:20 pm - Session Two Workshops
Susan Beal (@westcoastcrafty) - Envisioning Your Craft Book
Jennifer Coleman - Toxins of the Trade
Luna Jaffe (@lunajaffe) - Money Rocks (If You Know What You Are Doing)
Kim Werker (@kpwerker)  - Embracing the Ugly Side of Your Business)

2:30 pm - 3:30 pm - Berlin Session Broadcast- Matt Stinchcomb and Chad Dickerson via the online labs
3:30 pm - 4:00 pm - Socialize

Join us for tea and treats, meet your fellow conference-goers, talk about what you've learned, network a little, or finish making your own program. Meet Etsy Support Team Lead, Noah Stitelman, and bring your questions about Etsy! He will be on hand during to answer any questions about our recent changes, listing policies, etc. Or come chat with our dedicated local team of Etsy sellers, PDX Etsy, and find ways you can be involved! Have financial questions? Outright will be on hand to answer your bookkeeping questions and how to measure your business success!

4:00 pm - 4:50 pm - Session Three Workshops
Jackie B. Peterson - Better, Smarter, Richer
Betsy Cross & Will Cervarich (@betsyandiya) - Bloom Where You Are Planted
Alicia Nagel (@AliciaNagelCrtv) - Brand Visioning Collage
Amanda McCloskey - Customer Service Excellence
5:00 pm - 5:30 pm - Local Living Economies - BALLE
5:30 pm - 6:00 pm - Wrap up by I Heart Art: Portland

At the close of the day's activities, conference participants are invited to seek dinner on their own and regroup for a casual but rousing evening of libations and conversation at a local bar/restaurant. For detailed session descriptions, speaker bios and more information, visit the I Heart Art: Portland Hello Etsy PDX webpages.

Keynote Bios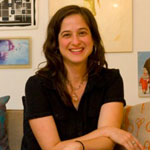 Rebecca Pearcy
(
@QueenBeeInc)
started her company, Queen Bee Creations, as a one-woman show working out of her bedroom. Since then she has expanded to include Chickpea Baby and Rebecca Pearcy Textiles in her family of product lines. All of the company's bags, accessories, and housewares are hand made in Portland, OR.
---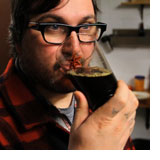 Duane Sorenson
(
@stumptowncoffee)
spent years in pursuit of the best quality coffee, which has revolutionized the coffee business and grown into the Stumptown Coffee empire. With numerous coffee shop locations, Sorenson spends considerable time visiting farms in person and is willing to pay high prices for coffee he deems worthy—occasionally three or four times fair trade prices - to turn out an exceptional cup of coffee. He has offered atypical perks to his employees such as paying for a compilation album to be produced of their various bands and hiring a full-time on-staff massage therapist. To continue taking his business to the next level Sorenson has recently taken on an investor, but he is still very much in charge of the company.
---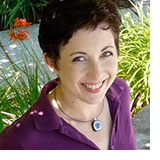 Diane Gilleland
(
@SisterDiane)
Diane Gilleland is deeply interested in the point where creative work, the internet and small businesses intersect. Her blog,
CraftyPod.com
, began in 2005 on a whim and has since grown an international following of over 50,000 visitors monthly. She produces podcasts, publishes ebooks, and teaches online classes.
---
Thank you so much to PDX Etsy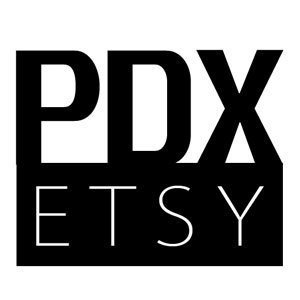 for volunteering to help make Hello Etsy a vibrant, fun and friendly representation of our wonderful community.
You can find out more about this local Etsy Team here.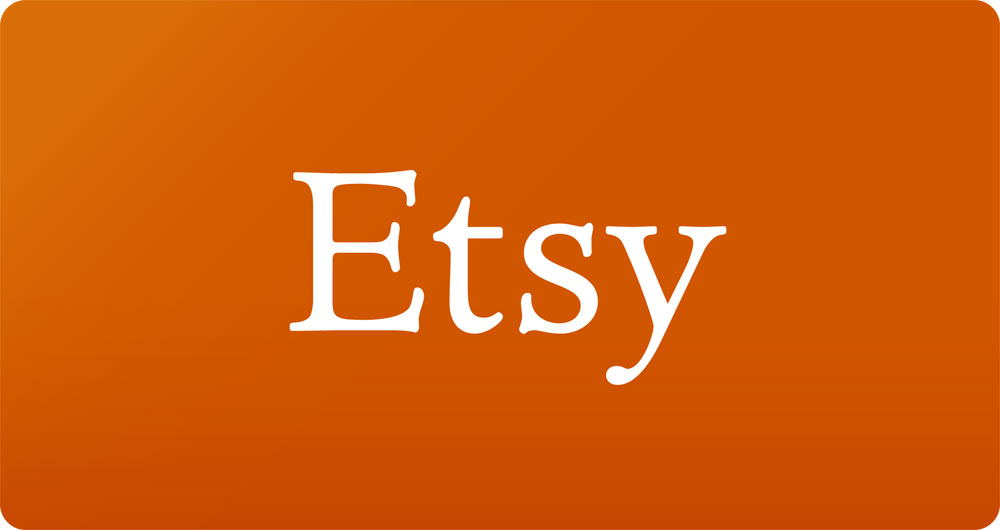 Our mission is to empower people to change the way the global economy works. We see a world in which very-very small businesses have much-much more sway in shaping the economy, local living economies are thriving everywhere, and people value authorship and provenance as much as price and convenience. We are bringing heart to commerce and making the world more fair, more sustainable, and more fun.
---
About I Heart Art

I Heart Art: Portland's mission is to support, educate and advocate for Portland's vibrant community of makers by offering professional development workshops, networking opportunities, resources and community-building activities founded upon a dedication to accessible, open-source information and collaborative engagement.
About Museum of Contemporary Craft
Committed to the advancement of craft since 1937, Museum of Contemporary Craft in partnership with Pacific Northwest College of Art is one of Oregon's oldest cultural institutions. Centrally located in Portland's Pearl District, the Museum is nationally acclaimed for its curatorial program and is a vibrant center for investigation and dialogue, expanding the definition of craft and the way audiences experience it. www.MuseumofContemporaryCraft.org.

About Pacific Northwest College of Art
Since its founding in 1909, Pacific Northwest College of Art (PNCA) has become a leader in innovative educational programs that connect students to a global perspective in the visual arts and design. In addition to its nine Bachelor of Fine Arts degrees, PNCA offers graduate education with an MFA in Visual Studies, a Low-Residency MFA in Visual Studies and an MFA in Collaborative Design, as well as an MFA in Applied Craft and Design developed in collaboration with the Oregon College of Art and Craft.

PNCA is actively involved in Portland's cultural life through exhibitions and a vibrant public program of lectures and internationally recognized visiting artists, designers and creative thinkers. With the support of PNCA+FIVE (Ford Institute for Visual Education), the College has a partnership with the nationally acclaimed Museum of Contemporary Craft. For more information, visit www.pnca.edu.
When & Where

Pacific Northwest College of Art
Swigert Commons
1241 NW Johnson St
Portland, OR 97209


Saturday, September 17, 2011 from 9:30 AM to 6:00 PM (EDT)
Add to my calendar
Organizer
Hello Etsy USA - DC, LA, NYC, Portland, SF
Hello Etsy - Portland, OR