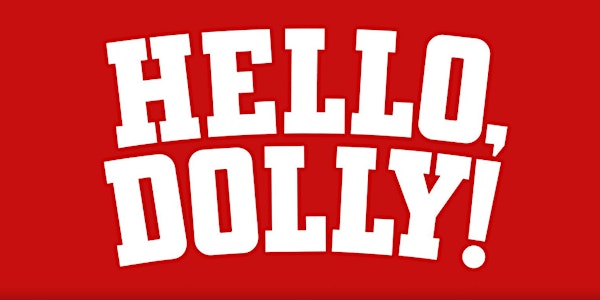 HELLO, DOLLY!
When and where
Location
Upper St. Clair High School 1825 McLaughlin Run Road Pittsburgh, PA 15241
Description
HELLO, DOLLY!, the blockbuster Broadway hit, bursts with humor, romance, high-energy dancing, and some of the greatest songs in musical theater history. The romantic and comic exploits of Dolly Gallagher-Levi, turn-of-the-century matchmaker and "woman who arranges things," are certain to thrill and entertain audiences again and again.
The show's memorable songs include "Put On Your Sunday Clothes," "Ribbons Down My Back," "Before the Parade Passes By," "Hello, Dolly!," "Elegance," and "It Only Takes a Moment."
Ticket prices will increase to $15.00 for Adult tickets starting on March 1, 2019.
---
FAQs
Which cast will be performing?
The "New York" cast will perform for this show.
Where can I park?
Ample parking is available for free at Upper St. Clair High School. Overflow parking is available at the Township of Upper St. Clair Municipal building near USC Veterans Park. A free shuttle is available to and from the township parking lot starting two hours prior to showtime and at least 30 minutes after the final bows.
Do I have to buy tickets online?
No. Tickets may be purchased at the theater box office starting February 18, 2019. The theater box office is located at 1825 McLaughlin Run Road, Pittsburgh, PA 15241. Box office hours are as follows starting on February 26, 2018:
Wednesday, and Saturday mornings -- 10:30 AM to 12:00 PM
Monday, and Wednesday evenings -- 6:30 PM to 8:00 PM
One hour prior to showtime
Do you offer a senior citizen discount?

Upper St. Clair School District residents who are age 62 or older are eligible to receive a Gold Card – entitling them to FREE admission to the spring musical. To obtain your FREE ticket to the show please visit the theater box office during normal hours and present your Gold Card. A valid Gold Card is required in order to obtain one free ticket per show at the box office. For more information about the School District's Gold Card program, including how to obtain a Gold Card, please visit: http://www.uscsd.k12.pa.us/goldcard or call 412-833-1600 x2236.
Who is considered a student?
A student is a person 18 years of age or younger who currently attends school in the Upper St. Clair School District.
How do I purchase accessible or wheelchair seating?
To obtain accessible or wheelchair seating, please visit the box office or email eventbrite@uscsd.k12.pa.us for assistance.
Who can I contact with questions not answered in the FAQ?
Any questions regarding online tickets can be sent via email to eventbrite@uscsd.k12.pa.us.
---
Terms & Conditions
Use of cameras, video, or audio recording equipment is prohibited.
No refund or exchange request will be accommodated except in the case of a performance cancellation.
The Producer of this event and the Upper St. Clair School District Administration reserve the right to refund the purchase price and refuse admission.
Smoking is not permitted in the school building or on school grounds. Adherence to all Upper St. Clair School District policies is a condition for participation in and/or admittance to this event.
---
HELLO, DOLLY!
is presented by arrangement with
TAMS-WITMARK
www.tamswitmark.com