Description
Enjoy communing with adorable goats while engaging in an hour long yoga practice taught by a certified yoga instructor. Suitable for all levels. Our Nigerian Dwarf kids will open your heart, widen your smile, deepen your stretch & strengthen your core while they roam the class interacting with each participant.
9:45 am check in, meet the goats!
10:00 am -11:00 am class in session
petting & pics till 11:30 am
Wear a top to cover your back. Bring a washable yoga mat*, towel & bottled h2o. Remove loose jewelry.
*limited number of mats available to rent for $2 each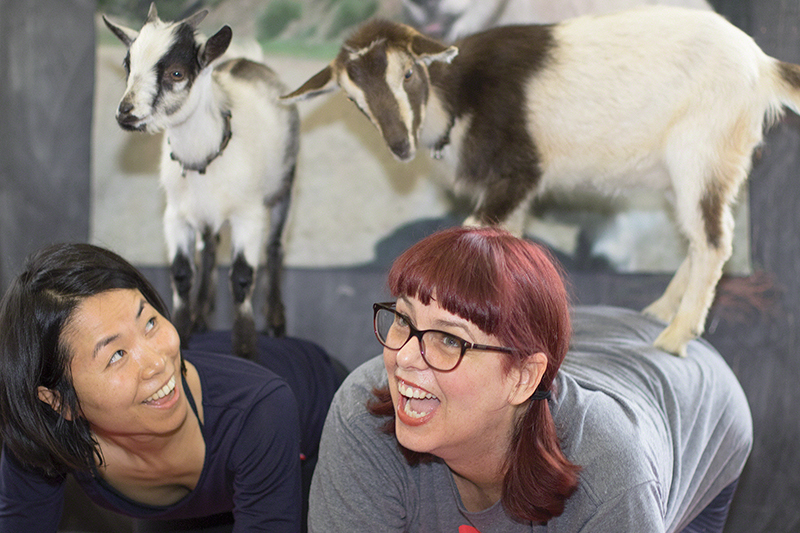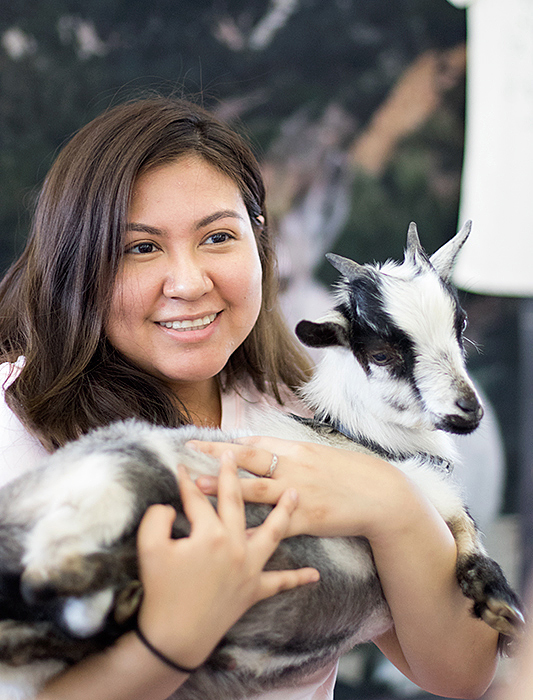 photos courtesy of @howardfreshman.com