Event Information
Location
Secret Location / San Francisco
Secret Address
HOW TO FIND SECRET LOCATION -  IGNORE MAP - Venue revealed only to ticket holders. Look for "Additional Information" section in your original order confirmation email (sent right after you purchased) or listed on your PDF tickets. If you need help please
San Francisco, CA 94132
Secret pop-up (socially-distant) comedy show at hidden backyard patio in San Francisco
About this Event
Get ready for our brand new LMAO HellaSecret Outdoor Comedy Show in San Francisco . A series of pop-up (and socially distant) live outdoor comedy shows at unique spots all across the bay. We'll take over a venue and you'll get notified of the secret location.
EVENT UPDATE - POSTPONED as of 3/29/21 - We just found out that due to a dispute between the landlord and the bar that our location will be shutting down indefinitely. We're super bummed as this was a really popular Tuesday night spot! We'll look for a new location ASAP.
// EVERY TUESDAY NIGHT at 7:30PM //
This HellaSecret comedy show takes place in a huge secret backyard garden patio in San Francisco turned into a pop-up comedy club with string lights, awesome 1/2 lb. burgers, chicken sandwiches, healthy fresh salads and a full bar serving $5.25 pints, $6.50 well drinks and $10 cocktail specials including Hot Toddys and Irish Coffee to keep you warm.
There's plenty of parking, a lovely garden, the drinks are cheap and the vibe is very chill.
It's a 70+ minute show with 4-5 comics on the bill with credits like Cobbs, Punchline, Comedy Central, SF Sketchfest, Viceland and more.
Event takes place in a secret backyard patio in SF, so please dress appropriately according to the weather and bring a blanket to make it cozy. Limited capacity due to social distancing guidelines
Masks required at all times when not eating/drinking
FULL BAR + BEER + DRINK SPECIALS - We want you to have a good time on the cheap. We've got a full bar with Tecate for $4 and pints of Anchor Steam and Magnolia IPA for $5.25. Well cocktails are like 2010 prices at $6.50 plus there are $8-10 cocktail specials for Irish Coffee, Hot Toddys, Hot Apple Cider, handcrafted margaritas and hurricanes (prices subject to change)
OUTDOOR DINING / BURGERS: Seriously, we've got one of the city's best flame-grilled1/2 lb burgers which you can load up with avocado and bacon, plus garlic fries, philly cheesesteaks, grilled chicken sandwiches, grilled cheese, or four different healthy salads to choose from.
To help support local bars and restaurants, there is a two drink minimum per person (Like all bars/restaurants, a food purchase is required in order to drink alcohol)
The secret location is best accessible by Muni, rideshare or car. BART is not a great option.
21+
WEATHER UPDATE - BRING A BLANKET / Due to the propane shortage, we will temporarily not have heat lamps. so you should definitely come bundled up - bring a coat and a blanket (and someone to snuggle up with) to make it cozy and have a fun outdoors experience!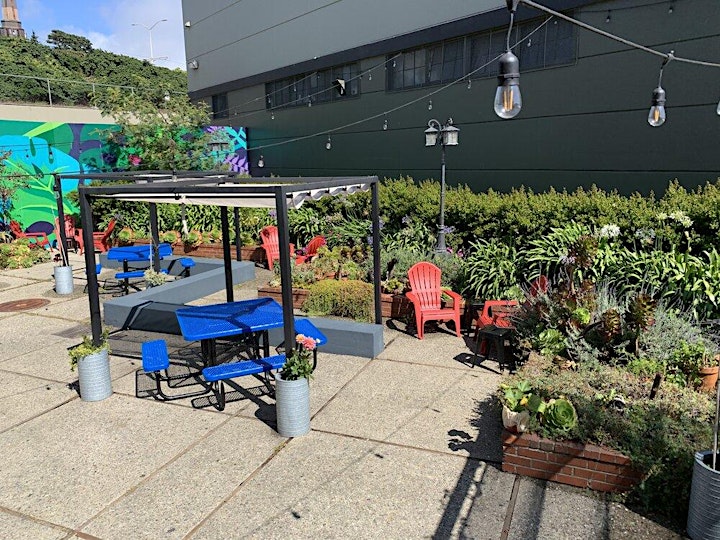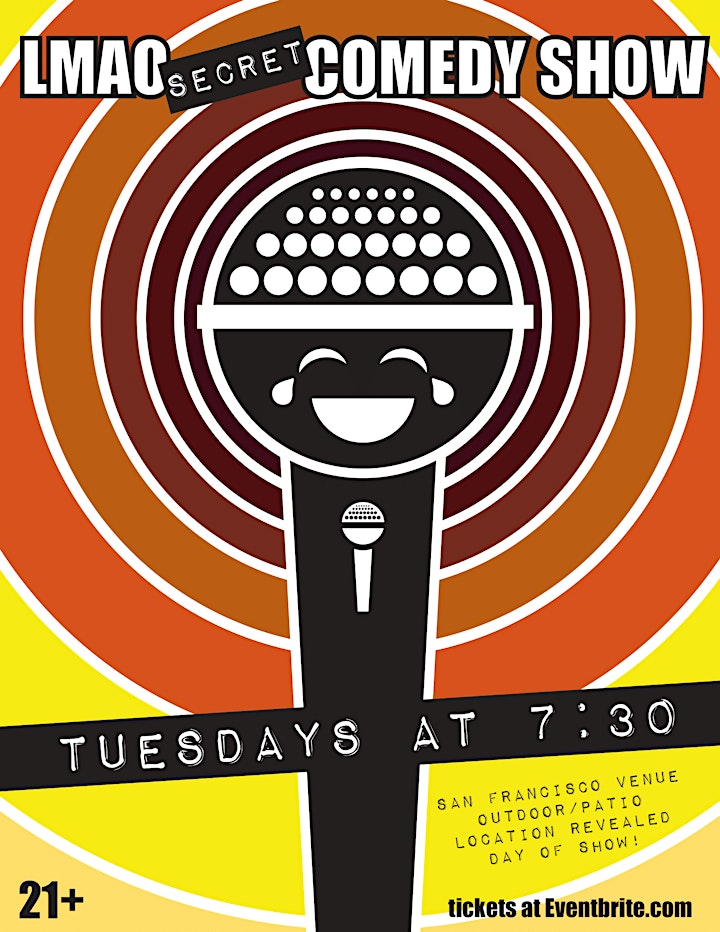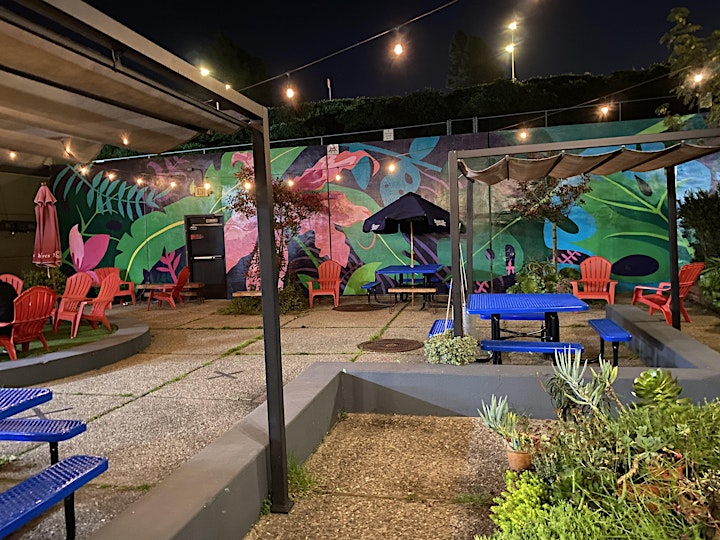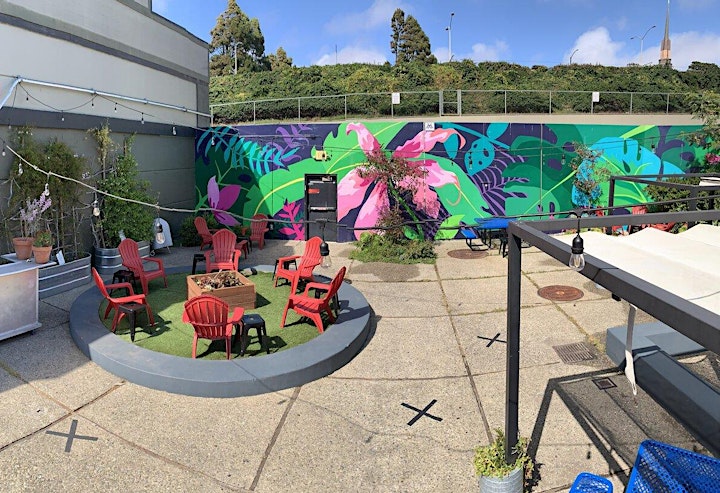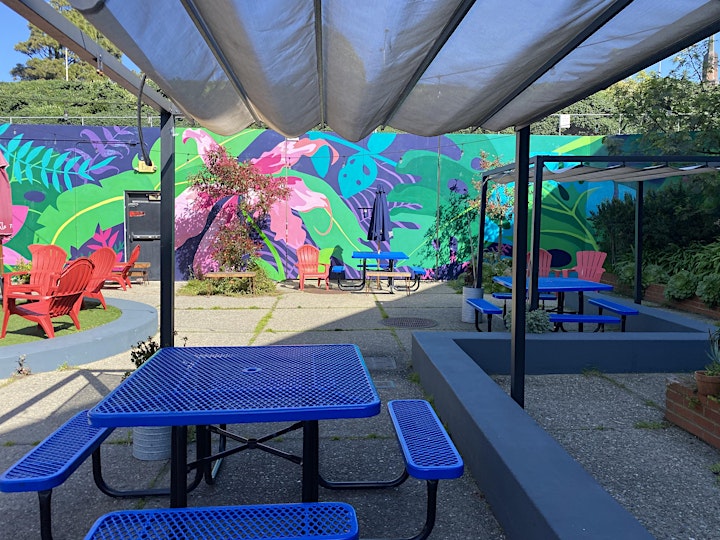 Date and Time
Location
Secret Location / San Francisco
Secret Address
HOW TO FIND SECRET LOCATION -  IGNORE MAP - Venue revealed only to ticket holders. Look for "Additional Information" section in your original order confirmation email (sent right after you purchased) or listed on your PDF tickets. If you need help please
San Francisco, CA 94132
Refund Policy