Have the challenges of this year led you to rethink how to be happy? How to make a good life?
About this event
Have the challenges of this year led you to rethink how to be happy? How to make a good life?
Happiness does not result from what you DO or come from what you HAVE. It's about how you FEEL.
About this event:
Tuesday, October 12th 6:00 PM CT and Tuesday, October 19th 6:00 PM CT; 2 one-hour sessions
*By purchasing a ticket, you are agreeing to join both.
Benedictine monk, David Steindl-Rast in his 2013 TED Talk and one-on-one interview with Oprah famously said, "If you want to be happy, be grateful."
But have you found it difficult to immerse yourself in gratitude when external events bring on confusion, uncertainty, or grief?
Have you operated under the assumption that people are born with an upbeat disposition or not? Or that happiness depends a lot on luck?
"Helium for Your Heart: Elevate Your Outlook with Intentional Gratitude" demonstrates a fresh way to experience gratitude. You can elevate your own mood in a genuine and authentic way.
By expanding your ability to live in the moment, increase your self-awareness, and practice seeing things you can appreciate in new circumstances, you can:
Invite new experiences of happiness without conflicted feelings because gratitude is based on your values, not based on religious or community doctrines or what other people want.
Release anxiety about losing what makes you happy because what brings happiness cannot be taken away.
Frame being grateful in terms of what you can control, not good fortune or luck.
Develop a process where you can reliably elevate your own mood, adding confidence to your life.
Learn intentional gratitude. It cannot safeguard you from challenges or difficulties, but it can support your resilience, your sense of hope and optimism.
Here's what past participants said:
I thought I knew enough about being grateful and went in with the attitude of "what can she teach me?" But she did! I loved learning about (gratitude) themes and am already observing how I use them and where I can add more.
-Wendy L, marketing consultant, stand-up comic
I liked the new approach to gratitude, not just listing things, but finding patterns and things that tie together the things I appreciate. And I really like the idea of being able to walk into any situation and finding that what I love is already there! That's just a beautiful way to look at life.
-Regina M, Virtual Assistant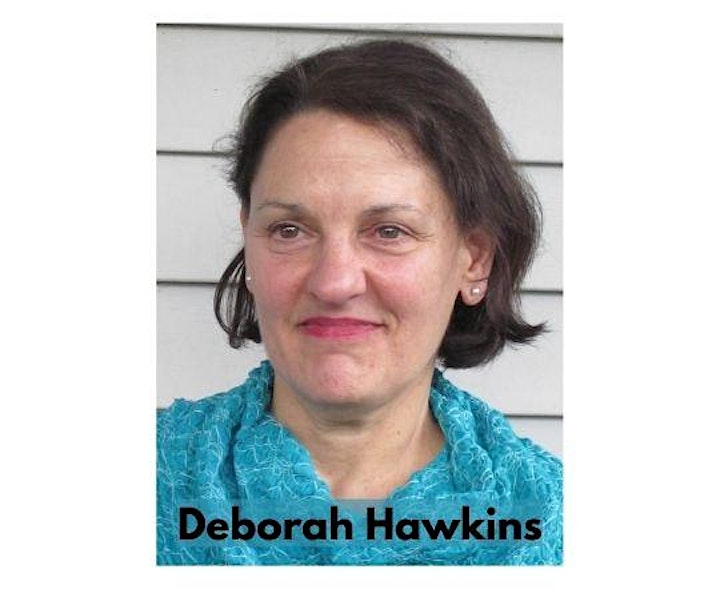 BioDeborah Hawkins has been blogging on gratitude and mindfulness for over a decade, posting over 500 essays. In December of 2019, she brought out two books, The Best of No Small Thing — Mindful Meditations, a collection of favorite blogs, and Practice Gratitude: Transform Your Life — Making the Uplifting Experience of Gratitude Intentional, a workbook on her process. Through her books, classes, and coaching, she teaches people how to apply mindfulness techniques to be happier. She lives in Chicago.
Follow Deborah's blog "No Small Thing - Mindful Meditations" and stay up to date by following social media pages at these links:
Newly updated Website: nosmallthing.net
Facebook: facebook.com/NoSmallThingMindfulMeditations
Instagram: @nosmallthingdeborah
LinkedIn: linkedin.com/in/deborah-hawkins
Linktree: https://linktr.ee/gratefuldeb
Organizer of Helium for Your Heart: Elevate Your Outlook with Intentional Gratitude