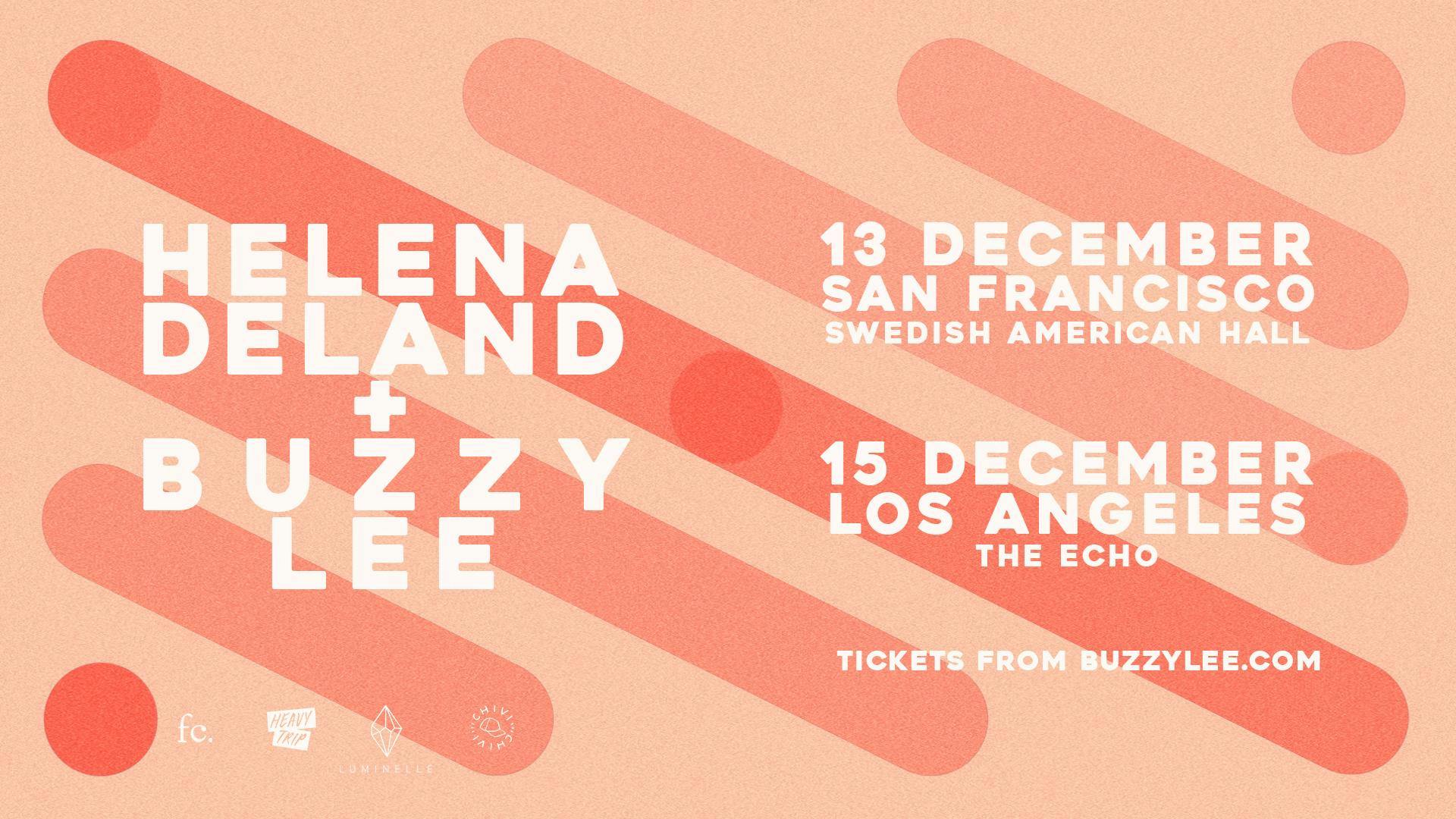 About this Event
Helena Deland & Buzzy Lee
Helena Deland's two latest singles, 'There Are A Thousand' and 'Perfect Weather For A Crime' are poetic, catchy, and undeniably magnetic. Helena's voice runs shivers down spines and guides her self-described "sincere pop" to a completely irresistible state. Her songwriting sounds like a more melodically driven Courtney Barnett, equipped with clever word play and lush rock instrumentation. Check out Montreal's fresh faced rock starlet Helena Deland and her latest sonic offerings off her upcoming album, Altogether Unaccompanied.
Montreal's Helena Deland writes songs that are a testimony of a given time or place, converting her memories to something that sounds, in a word, unforgettable. A myriad of influences filter in and out of her writing, from '60's Parisian pop to indie folk to fuzz rock. She describes her songwriting as a collection of 'unsent letters,' perhaps fueling her self coined genre, 'sincere pop.' Helena captures the unapologetic aspects of womanhood the world needs today, highlighting powerful femininity in her vocals and refined writing in her unique lyrical choices. Helena will be touring the world over the next year, promoting the release of her upcoming LP, Altogether Unaccompanied.
Try the Pie
Try the Pie is a solo effort by Bay Area artists bean Tupou that spans the length of a decade. Drawing upon a Tongan-American and a Bay Area punk background, Bean pieces together ideas of impromptu harmony, poetic imagery, soft guitar melodies, dissonance and noise. These elements are used to create a sonic collage-work resulting in vivid storytelling. The project is based heavily in the ideas of mixing present experiences with indigenous folk art, inherited histories and oral storytelling of a poetic nature. Bean Kaloni Tupou is a self-taught, touring musician and community organizer born and raised in San Jose, California who has also been active since 2007 in such Bay Area bands as Sourpatch, Salt Flat, Crabapple and Plume.