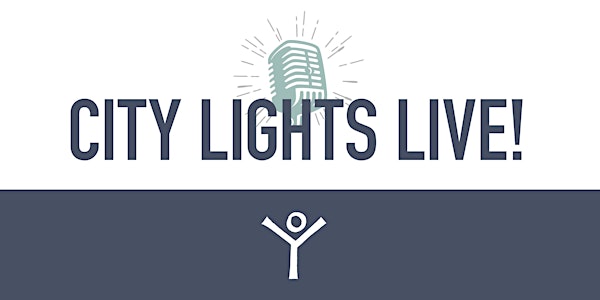 Helen Shiller in conversation with Lewis Watts
City Lights and Haymarket Books celebrate the publication of "Daring to Struggle, Daring to Win" by Helen Shiller
Refund Policy
Contact the organizer to request a refund.
Eventbrite's fee is nonrefundable.
About this event
Helen Shiller in conversation with Achy Obejas
celebrating the publication of
Daring to Struggle, Daring to Win: Five Decades of Resistance in Chicago's Uptown Community
by Helen Shiller
published by Haymarket Books
Daring to Struggle, Daring to Win tells the fascinating true story of an individual radical organizer turned independent Chicago city council member, and her forty year struggle for justice in Chicago.
Helen Shiller went from radical anti-war activist in Wisconsin, to a member of a collective of white allies of the Black Panther Party in Chicago, to an elected city council person who helped break the back of the racialized opposition to Harold Washington, Chicago's first Black mayor.
Shiller participated, when few others did, in the historic fight against the gentrification of a unique economically and racially mixed Chicago community on the Northside. With insight into historic community organizing and political battles in Chicago from the 1970s through 2010, this book details numerous policy fights and conflicts in Chicago during this time, illuminating recurrent political themes and battles that remain relevant to this day.
Daring to Struggle, Daring to Win is a compelling, insightful, must-read for all those struggling for a better world today.
Helen Shiller, raised by migrant Jewish parents, was radicalized by the anti-war and civil rights movements. Shiller was in a collective of whites aligned with the Black Panther Party in Chicago. Beginning in 1987, Shiller was a radical Chicago alderperson for 24 years.
Lewis Watts is a photographer, archivist curator, art historian, author, lecturer, and educator. He is a Professor Emeritus of Art at the University of California, Santa Cruz (U.C. Santa Cruz) and with Elizabeth Pepin is the co-author of the landmark book HARLEM OF THE WEST.
Praise for "Daring to Struggle, Daring to Win"
"Helen Shiller's work inside and out of the Chicago City Council is a model for all those seeking to make real change in the world. From her tireless work challenging gentrification, police abuse, and homophobia, Shiller never lost sight of her roots, and always put the struggles of poor and working class people first. No matter where you live and organize there is much to be learned from Helen's inspiring and courageous life story. Read this book!" —Rossana Rodríguez Sánchez, Alderwoman Chicago's 33rd Ward
"I salute my good friend and comrade Helen Shiller for the broad vivid picture of her extraordinary life's journey, filled with personal challenges, and her decades of exceptional social justice work with and for the poor and oppressed communities. Helen worked tireleslly with the Illinois chapter of the Black Panther Party and its Intercommunal Survival Committee for racial and social justice during the 1970's. She is as a true servant of the people." —Emory Douglas, Revolutionary Artist/Minister of Culture, The Black Panther Party 1967/1980
"As a journalist who has covered Helen Shiller, off and on, throughout her half-century of community activism, I have long wondered how she would tell her own epic story. Daring to Struggle, Daring to Win answers that question poignantly and powerfully. Her epic journey takes us from the era of SDS, Black Panthers and school desegregation, through both Mayors Daley to the rise of Mayor Harold Washington, President Barack Obama and finally her own election to Chicago City Council—for 24 years. From outside agitator to insider alderperson, Shiller earned respect even from her political rivals for her savvy and resilience. For those who wonder whether they can "buy in" to the system without selling out, this story is a great place to start." —Clarence Page, Pulitzer-prize-winning columnist and editorial board member at the Chicago Tribune
"The only way NOT to repeat history and mistakes of the past is to share it, honor it, and learn from it. . . . and Daring to Struggle, Daring to Win does just that and talks about REAL CHANGE & REAL ALLIANCES." —Ald. Jeanette Taylor, Chicago's 20th Ward
"This book is a must read for today's organizers working to connect their neighborhoods to a vision of transformative, anti-racist politics. Daring to Struggle expands our knowledge of New Left organizers who rarely grabbed headlines, yet set a high standard for radical street-level and electoral activism." —Amy Sonnie and James Tracy, co-authors Hillbilly Nationalists, Urban Race Rebels and Black Power: Interracial Solidarity in 1960s-70s New Left Organizing
"Helen Schiller has written a much needed, past due, historical account of her life as a community organizer and Council woman representing the poor in Uptown Chicago. Schiller has provided a voice for those poor residents who had little power to fight for their survival in a city that would only recognize them as irrelevant and refused to let them assimilate. Daring to Struggle Daring to Win is a much needed read for those who want to organize in poor communities." —Hy Thurman, Co-Founder Young Patriot Organization, Co-Founder Original Rainbow Coalition, Author, Revolutionary Hillbilly
"Regardless of the era, fighting for justice and marginalized people and principled positions in the public arena is difficult and challenging. Daring to Struggle contains numerous lessons for elected's, community leaders, and others on how to fight and win in the political arena without compromising those principles." —Kim Foxx
"In 1969 Helen Shiller, already a young radical (revolutionary? community?) activist, heard inspirational Illinois Black Panther Chairman Fred Hampton proclaim that a serious revolutionary must "dare to struggle, dare to win." For the next five decades, Shiller pursued Fred's credo with unparalleled energy and commitment, daring to struggle, and daring to win. Her excellent book chronicles, in compelling historical detail, that journey, from Brooklyn to Madison, from Racine to Chicago, from Cuba to Zimbabwe, but most centrally from the streets of Chicago's Uptown to the chambers of Chicago's City Council, and documents how she relied on the "power of the people" to speak truth to power in her tireless pursuit of Chairman Fred's uncompromising and timeless command." —Flint Taylor
"From coping with sexual abuse, experiencing life before Roe v Wade, committing to support Black liberation, and taking on the brass knuckle Chicago politics, Daring to Struggle Daring to Win is interwoven with historical milestones. Shiller chronicles her life as a radical founder of All Chicago City News, a recipient of vote tampering and intimation, and the challenges of new thinking in parenthood. The call to fight white supremacy and the erosion of human rights with intentional solidarity is more relevant than ever. Shiller fills in significant information gaps and provides much to think about in our elusive search for an equitable and anti-racist future." —Sylvia Ewing
"For more than a half century, Helen Shiller has been the radical's radical. She has led countless progressive causes, from the battle against police brutality; to bureaucracy busting; to fighting against poverty; to fighting for racial equity. Her story is a go-to-battle blueprint for the fights of today, and for those to come. It is a dare well worth taking." —Laura S. Washington, Political Analyst, ABC 7-Chicago
"Helen Shiller has led no ordinary life: A witness to history, a crusader for justice, and deeply loyal to the women and men whose lives and predicaments cry for fairness, she has dedicated herself to righteous warfare, whether in the streets or in the hallowed halls of government. Her story is profoundly human and profoundly personal, but also a clarion call to the rest of us to join her." —Achy Obejas, author of Boomerang/Bumerán
"Helen Shiller carefully weaves together her personal life story with the events that show her unflagging support and advocacy for grass roots communities in Chicago's Uptown. From Campus radical to long term alderwoman in Chicago's 46th Ward Shiller maintains her principles and effectiveness in fighting racism and building community led coalitions that took on and gained power against Chicago's political machine. A story of personal and political triumph against all odds." —Jeffrey Haas
"Helen Shiller's Daring to Struggle, Daring to Win is an important book, not just for those of us in Chicago who were part of the struggle since the 1960s but for everyone who cares about saving our American Democracy and perfecting it today. It teaches us that this has been and will be a prolonged struggle and we have to be in it for the long haul. It is the detailed story of the grassroots efforts in our Chicago neighborhoods and city and the story of a radical who became an alderperson who helped shape the future." —Dick Simpson, UIC Professor Emeritus, author, and former Chicago alderman
This event is made possible by support from the City Lights Foundation. To learn more visit https://citylights.com/foundation/