Description
BLOCKCHAIN DEVELOPER TRAINING
The first ever Hedera Hashgraph Training in Europe is taking place in Zürich next month! Interested in what lies behind this new form of distributed consensus? Sign-up and learn from the developers of the platform on how to build decentralized applications on top of the Hedera Hashgraph Platform using the native HBAR cryptocurrency.
There's only a limited number of Early Bird Tickets available! Get yours now!!
---
AGENDA
Distributed Ledger Technology
An introduction to distributed ledger technologies (DLTs) focusing on the properties of DLTs, types of DLTs, and comparisons of consensus mechanisms in the market today.
Hashgraph Consensus Algorithm
Deep dive into the hashgraph consensus algorithm:
Gossip About Gossip

Virtual Voting
Hedera Public Ledger
An introduction to the world's first fast, fair, and secure distributed public ledger
Technology

Security

Stability

Governance

Platform
Hedera Cryptoeconomics
An overview of the cryptoeconomics of Hedera hashgraph, including details around proxy staking, fees, and node payments on the Hedera public network.
Hedera API
Technical overview of the Hedera API:
Cryptocurrency

Smart contracts

File storage
Hedera API: Cryptocurrency 101
Roles that cryptocurrency plays on Hedera
 basic concepts:
Transaction lifecycle

Accounts

Keys/signatures

Environment Set-up
Getting started with the hedera testnets
Hedera portal registration

Testnet access

Documentation

Examples
Hedera Workshop
This is an open workshop designed to give participants a unique opportunity to build on the Hedera testnet interacting with the service APIs.
---
YOUR INSTRUCTOR
Greg Scullard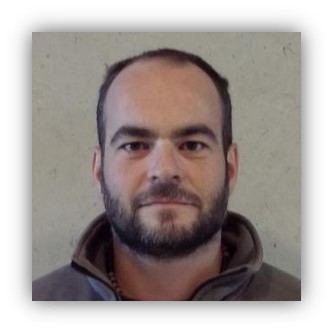 Since owning his first computer in 1981, Greg has never stopped developing software. His grandmother was very proud when his name appeared on the front cover of a computer magazine at just age 12.
Prior to joining Hedera Hashgraph as a Lead Developer Advocate, Greg spent nearly three decades working for small, medium and large software development businesses in many different roles. He was on a path to an executive career until developing two mobile apps in his own time made him realize that it was software development and working with software developers that motivated him to do great things. Hedera came along just at the right time.
Find out more on Hedera Hashgraph here: https://www.hedera.com/
---
Visit our website for more information: https://blockchain.swisscom.com/training.html
Follow us on:
LinkedIn: https://www.linkedin.com/company/swisscom-blockchain
Facebook: https://www.facebook.com/blockchain.swisscom
For more questions please reach out to:
Besiana from Swisscom Blockchain: besiana.kajtazi@swisscom.com
Zenobia from Hedera Hashgraph: zenobia@hashgraph.com