Description
Have you ever thought about learning Hebrew? There is great benefit and blessing in studying the language.
Hebrew is the primary language in which the Scriptures were written. It is the language by which God communicated with Moses and the prophets. To fully understand the revelation of God contained in Scripture, it is important to understand Hebrew. It is the foundation of the New Testament teaching and worldview. Yeshua (Jesus) was fluent in Hebrew, and he thought and taught from a Hebraic viewpoint. You can't fully grasp the teachings of Jesus or the Bible without understanding its language and seeing Scripture from a Jewish perspective. Deeper revelation and mysteries are discovered when the Bible is studied in Hebrew. This knowledge helps you to see connections that could not be realized otherwise.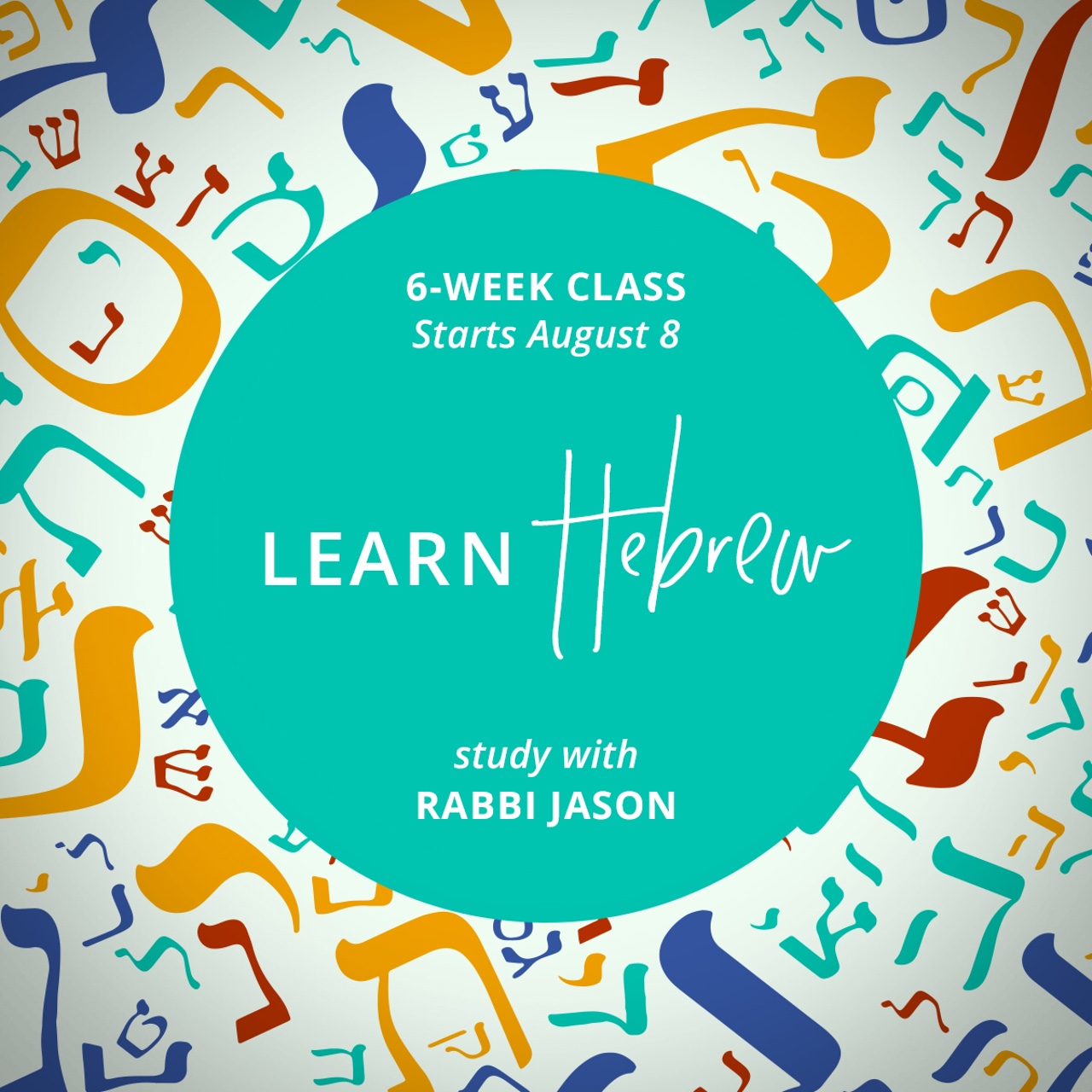 Come study Hebrew with Rabbi Jason. This six week class in Hebrew Foundations will give you time to explore the meaning and mystery of the Hebrew letters, discover deeper insights that be gained by understanding the shape and numerical value of each letter, and learn how to read and pronounce basic biblical Hebrew.
Dates: Monday Nights beginning 8/7, 8/14, 8/21; 9/11, 9/18, & 9/25
Time: 7pm to 9pm
Location: Fusion Building 5000 Colfax Ave. Valley Village CA
Cost: $20 per class or discounted rate of $99 if paid in full by the first class on 8/7/17
In addition, each student will be REQUIRED to purchase a Hebrew book for $25. Books will be available onsite.
Don't pass up this opportunity to learn the wisdom and joy of Hebrew. Come and learn so that you "present yourself to God as one approved, a worker who does not need to be ashamed and who correctly handles the word of truth" (2 Timothy 2:15).
Date and Time
Location
Refund Policy