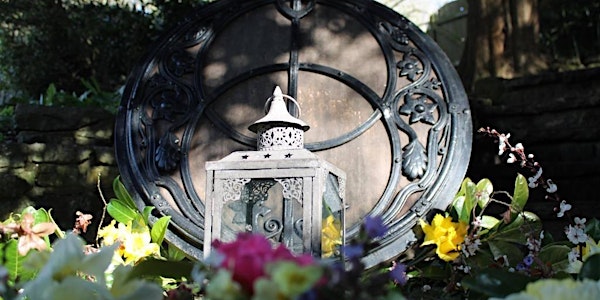 Heaven on Earth - A 12 Day Pilgrimage in the Sacred British Isles
Location
Chalice Well and Peace Gardens
85-89 Chilkwell St
Glastonbury
BA6 8DD
United Kingdom
Refund policy
Contact the organizer to request a refund.
Eventbrite's fee is nonrefundable.
NEW EYES, NEW VISION AT ANCIENT SACRED GROUND HEAVEN ON EARTH, A 13 DAY PILGRIMAGE IN THE SACRED BRITISH ISLES INCLUDING SCOTLAND
About this event
REGISTER NOW!
LEARN MORE AT:
ancientsacredground.com
or call 847-660-4454
NEW EYES, NEW VISION AT ANCIENT SACRED GROUND
HEAVEN ON EARTH
A 12 DAY PILGRIMAGE IN THE SACRED BRITISH ISLES INCLUDING SCOTLAND AND THE ISLE OF SKYE
"By means of all created things, the divine assails us, penetrates us, and molds us. We imagined it as distant and inaccessible, when in fact we live steeped in its burning layers." ~ Teilhard de Chardin
There are special places, scattered and hidden throughout the world, that are filled with magic, mystery, and beauty. Most people are either unaware of their existence or they exist only in their imagination from legend and lore. But they are very real and available to us. It is time to bring the knowledge of these sacred sites, places of peace and power, to everyone.
Journey with your hosts, Joseph Rosado and Nina Patrick, as they explore some of the most extraordinary places of spiritual power and mystical energy on our planet. Learn the fascinating history of spiritual centers from various cultures as your hosts stir up ancient memories and give new understanding to ancient truths. Witness the real-life effects as ordinary people travel with our hosts to experience first hand the life-changing energies of these powerful sites.
We live in a time of chaos, confusion, fear, and uncertainty so it is vital to experience peace of mind, meaningful connection with others and a sense of personal power more than ever before.  Joseph and Nina share their own unique experience and wisdom to assist others in finding the power within them.  Joseph, as the former Guardian of the Chalice Well and Gardens in Glastonbury, England, has guided thousands of pilgrims through this holy sanctuary. His calm and loving demeanor, combined with his extensive knowledge of historical and sacred energy sites, make him an ideal guide. Nina, with her diverse experience and strong communication skills offers a unique spiritual perspective to all involved leading them to a higher understanding of the multi-dimensional reality of our world.
As physicists have discovered we live in a physical dimension that is part of a much larger "energy field" that is beyond most people's ability to discern. But at certain times - and in certain locations the veil between these dimensions is thin allowing some people to sense, see, hear and feel beyond the earthly confines. What results is often a transformational experience for those ready to open to these higher dimensions. History has shown us that in may sacred sites documented healings have occurred as well as a variety of paranormal experiences, some of which can be detected with modern-day technology.
"Magic" becomes reality in these special places of sacred energy. Hope is renewed. Peace is restored as we re-discover our identity and purpose in life. There is much to learn and share when traveling to some of the most fascinating and mysterious locations on Earth. Milagro World Center and the Miracles of the World Foundation will take pilgrims along on a spellbinding trip, connecting with ancient energies of sacred sites and revealing to the world their hidden power. 
If you want to support positive change in the world, fuller expression to your voice and seek a deeply connected community of support, this event is for you.
Join us on a free introductory call to learn more about this event.
MORE INFORMATION:
ancientsacredground.com
TO REGISTER: CALL 847-660-4454 or go to ancientsacredground.com
SPECIAL FINANCING AVAILABLE UPON REQUEST - DISCOUNTS FOR ALUMNI MEMBERS - COMMUTER RATE MAY BE AVAILABLE FOR STONEHENGE
Event/Retreat Price $5,995
Pricing includes 13 days / 12 nights accommodations (double occupancy*) Facilitator and Workshop Fees – Transportation to and from Off-Site Locations (As Per Itinerary) – Include Daily Meals  – Does not include airfare to London/Heathrow Airport in London or from Edinburgh, Scotland Airport.
For Event/Retreat Price $5,995
Pay in Full or Payment Plan:
Initial deposit – January 1, 2022 -  $1,745
February 1st, 2022 - $850
March 1st, 2022 - $850
April 1st, 2022 - $850
May 1st, 2022 - $850
June 1st, 2022 -  $850
or Payment in Full $5,995.00
The payment schedule is a flexible guideline. After you make your initial deposit, we will be happy to create a flexible payment plan exclusively tailored to your needs. For example, you can skip a month and double up the next month or make larger payments or smaller payments. In the end, we want to make it easier for you to take advantage of this AMAZING journey.
CALL FOR OTHER PAYMENT ARRANGEMENTS 847-660-4454
After the initial deposit date of January 1st, 2022 we ask that you add the next payment on the schedule to your initial deposit. Example: If you join the journey on March 1st, 2022, your initial deposit will be $1,745 + $1,700 (February and March payment).
Refund Policy:
Your full deposit is refundable until January 1st, 2022, less a $200 administration fee.
After January 1, 2022, 75% of your deposit will be refundable, less $200. administration fee.
After February 1, 2022, 50% of your deposit will be refundable, less $200. administration fee.
After March 1, 2022, 25% of your deposit will be refundable, less $200. Administration fee.
After April 1, 2022, we will not be able to offer a refund.
If the journey is canceled due to COVID 19 travel restrictions you will receive a full credit with Miracles of the World Foundation towards our next journey or a future journey.