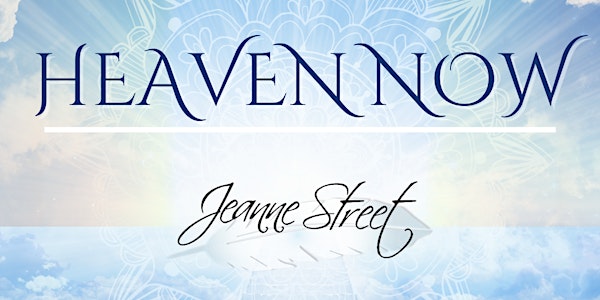 Heaven Now: Large Group Reading & Healing Event
Large group reading and profound channeled healing experience where random members of the audience will receive a medium reading
Date and time
Friday, June 16 · 6 - 8pm EDT
Location
The Silo at Hunt Hill Farm 44 Upland Road New Milford, CT 06776
Refund Policy
Contact the organizer to request a refund.
Eventbrite's fee is nonrefundable.
About this event
Heaven Now: Group Reading & Healing Event
Attend this channeled group medium reading and profound healing experience where random members of the audience will receive hands on energy healing and/or a medium reading.
Together we will commune with God, align with unconditional love and connect with Divine life force energy to heal and fill the void within.
Jesus said to them again, "Peace be with you. As the Father has sent me, even so I am sending you." And when he had said this, he breathed on them and said to them, "Receive the Holy Spirit. John 20:21-22
Join Jeanne Street God- based medium, healer & author for a larger group Heaven Now experience. This is a transformative event designed to support participants to connect with the Divine to heal and transform their lives. Jeanne will share messages from Heaven with random members of the audience.
During the event, you will be guided to the Heavenly realm where you will access heightened levels of awareness and tap into the profound infinite wisdom and unconditional love from God. Through this process, you will release any stagnant energy, limiting beliefs, and negative emotions that may be holding you back from living your best life.
As you connect with the purity of your soul and the Divine within, you will experience a deep sense of peace, clarity, and empowerment. You will also have the opportunity to connect with your departed relatives, Angels and Holy beings.
Within a safe and sacred circle you will experience the limitlessness of Heaven Now with like-minded individuals who are on a similar journey of self-discovery and transformation.
Whether you are new to healing work, meditation and mediumship or you have been on this path for a while, you will have a powerful opportunity to deepen your connection to yourself, God, and the world around you.
Come ready to enter a meditative state while you let go, and step into a new level of consciousness.
This two hour experience includes:
*Jeanne's signature guided meditation
*Sound healing with healing transmissions.
*Jeanne will share messages from Heaven with random members of the audience.
*Nourishing snacks
Please dress comfortably. Seating options: Chairs are available or you are welcome to bring your yoga mat
About the organizer
If you're looking for peace, comfort and clarity with God in the forefront, then you're in the right place.
You were born into this life with the ability to heal your greatest pain and connect with the Divine through your gifts and intuition.
I'm going to guide you how to connect with the gifts bestowed within you. And how to stand confidently in your soul's truth with purpose and passion to share your unique abilities with ease and grace.