Sales Have Ended
Registrations are closed
Thank you for your registration we will see you soon.
Sales Have Ended
Registrations are closed
Thank you for your registration we will see you soon.
Description


Welcome to Heaven in Business!
Working from rest and peace are attainable now and not just a quote inscribed on your tombstone when you have worked yourself to death. You will ascertain a new perspective of operating from a place of rest and not stress in your workplace, business or organization. HIB is not just another meeting or conference that we "Must" attend.
We believe that you will...
- See how to invite God into your business and operate from a heaven down perspective
- Hear from God for His ideas and implement them
- Build wealth that destroys poverty and creates wealth in our region
- Value the people who serve and work with you
- Distinguish yourself as a follower of Christ in the marketplace, living out kingdom principles and displaying Godly character
Click on the Video below to watch a video from Andy, Jason and Noelle.



HEAVEN IN BUSINESS EXISTS…
… to connect and catalyze business people to demonstrate a partnership with God at work.


HEAVEN IN BUSINESS OFFERS YOU…
Resources, training, connection, and tools that result in inspirational AND life-changing experiences, not just more information or to-do lists. We are placing tools in your hand that will result in personal, business and city transformation.


HEAVEN IN BUSINESS LOOKS FORWARD TO MEETING YOU…
Heaven in Business is an initiative of Bethel Church, Redding, CA.
We are all personally on the journey of partnering more with God at work. We don't believe it ever ends. We continue experimenting. We continue learning from God and from one another. We won't stop until we see the fullness of what Christ paid for manifest in our lives, business, communities, and nations.
Let history say of us that we were friends of God.
Why Heaven in Business
As a business owner or manager, you are uniquely positioned to influence your city for good. Your business is a vehicle to cause the world to prosper. Join Awake Communities International and the East Atlanta region business community as we unpack keys and principles that will help you become pivotal change agents in your sphere of influence and your city. You will learn how to access great wisdom and great resources and how to break out of a poverty mindset and into a wealth mindset with a heart to prosper your city.


About Andy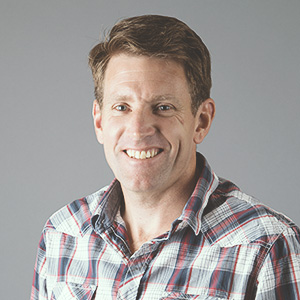 Andy Mason comes from New Zealand and has 15+ years experience helping individuals and organizations discover and align with purpose, then develop practical steps to make dreams a reality. He has worked for a national consultancy firm and leading financial institution as well as investing in international community development. Andy is the director of Heaven in Business. Andy and Janine live with their four children in Redding, Ca.
HIB Itinerary
Friday, January 12th, 2018
5:30 pm - Registration, Coffee, and Networking
6:30 pm - Doors Open
7:00 pm - Session 1 – The Best Ever Benefits Package
Saturday, January 13th, 2018
9:00 am - Registration, Coffee/Danishes and Networking
9:30 am - Doors Open
10:00 am - Session 2 – The Performance of Rest
11:00 am - Coffee Break and Networking
11:30 am - Session 3 – Hearing God at Work
12:30 am - Lunch (included in conference fees)
2:00 pm - Session 4 – How to Employ God at Work 1
3:00 pm - Coffee Break and Networking
3:30 pm - Session 5 – How to Employ God at Work 2
4:30 pm - Conference Conclusion
5:00 pm - Private (ticketed) Q&A with Andy Mason