Please join us for an online Zoom event with Heather Lende, in conversation with KUOW's Ross Reynolds at 6 PM Pacific Time
About this event
Join us for a virtual evening with author Heather Lende, in conversation with KUOW's Ross Reynolds. This is a live Zoom event, with a Q+A following the conversation. Free registration through the "Register" button is required to join this event. We will email you the Zoom access code 2 hours before the event.
Following the 2016 election, writer Heather Lende (author of Find the Good) was one the thousands of women inspired to take a more active role in politics. This book follows Heathers time as an assembly woman in the small town of Haines, Alaska, and how she dealt with everything from a bitter debate about the expansion of the fishing boat harbor to the matter of how to stop bears from rifling through garbage on Main Street to the recall campaign that targeted three assembly members, including Lende.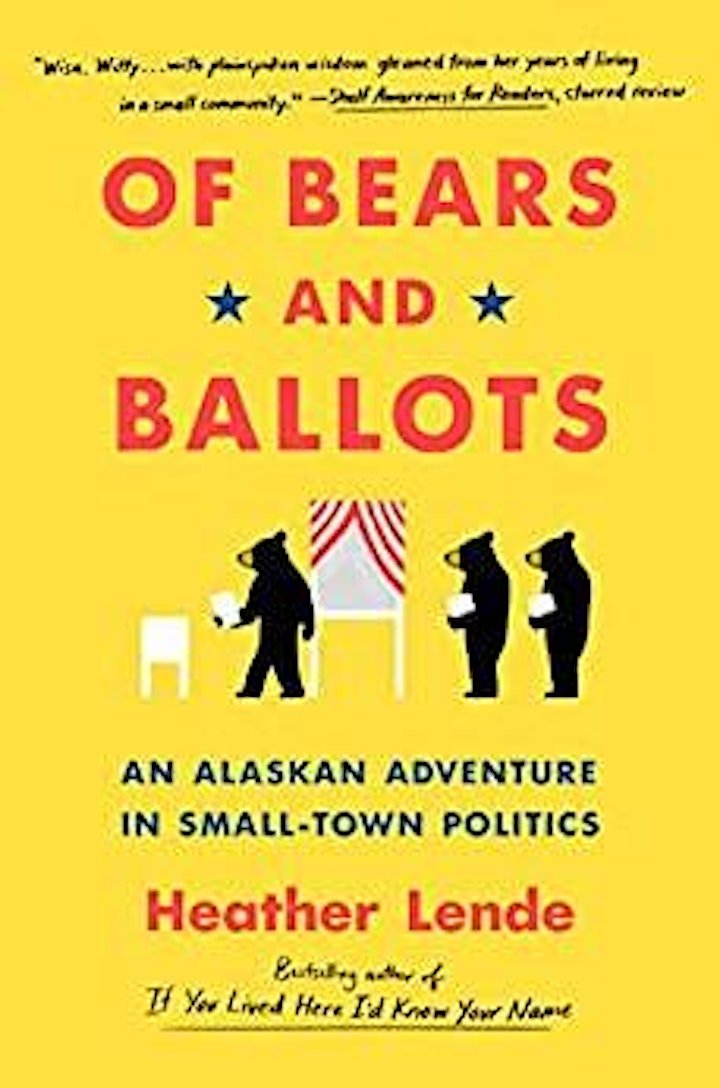 Heather Lende has contributed essays and commentary to NPR, the New York Times, and National Geographic Traveler, among other newspapers and magazines, and is a former contributing editor at Womans Day. A columnist for the Alaska Dispatch News, she is the obituary writer for the Chilkat Valley News in Haines and the recipient of the Suzan Nightingale McKay Best Columnist Award from the Alaska Press Club. Her previous bestselling books are Find the Good, Take Good Care of the Garden and the Dogs, and If You Lived Here, I'd Know Your Name. Lende was voted Citizen of the Year, Haines Chamber of Commerce, in 2004. Her website is heatherlende.com.