Description
COME AND JOIN US IN THIS SOCIAL LAB.
Why? Visit heartwork.co.nz for evidence and context.
---
Heartwork
+ Fiona Ross - The Treasury Chief Operating Officer
+ David Dougherty - The Treasury Manager Strategy and Performance
+ 24 curious and creative people at The Treasury
have been experimenting in the social lab.
We've been exploring how to foster the capabilities of system-leadership (qualities like awareness of self and others, empathy, mirroring, perspective-taking, generative listening and communication), and collectively asking the question:
How might these capabilities further enable the Treasury to meet its strategic objectives of improving living standards for all New Zealanders, whilst supporting a culture of wellbeing within the public sector?
Together we've been using the Heartwork Wellbeing Card Game* - developed by Heartwork as a tool to make it easier to learn and practice these skills at work.
We've created a "compassion starter culture" - a network of people who want to create a more compassionate culture in Aotearoa, starting where we are - in our workplaces.
We don't have all the answers. And we can't do this mahi alone.
So we'd like to
invite you into this social lab.
So we can grow our starter culture into a more resilient strain together.
We'll share what we're learning while we're still metabolising.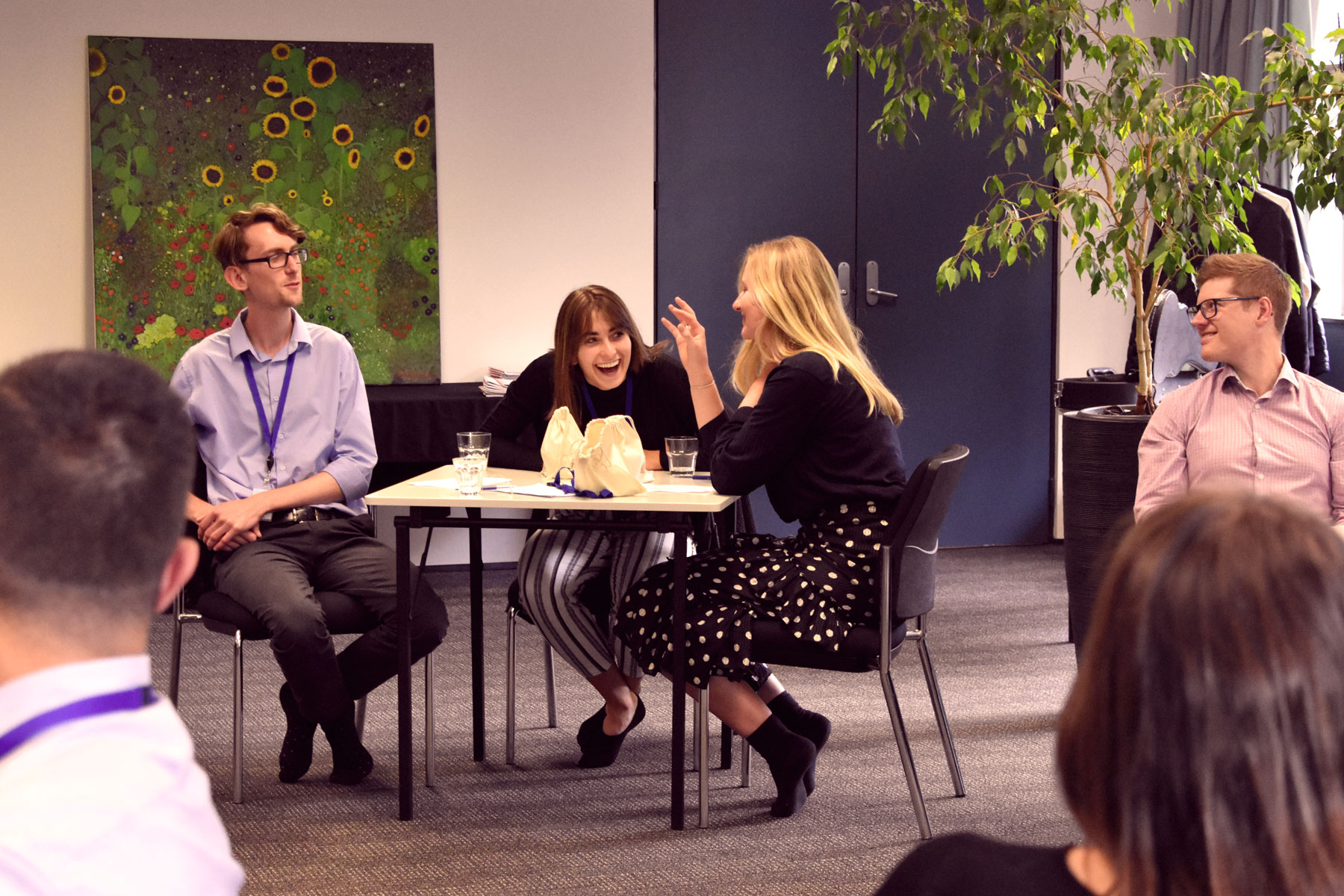 Come along to:
Hear from Fiona Ross about what she's been learning from her experiments with the Heartwork cards in her work as Chief Operating Officer of the Treasury.

Meet the Heartwork team and understand the potential they see for people to be 1) meeting their own needs 2) meeting each others' needs and 3) creating better outcomes together with Aotearoa.

Learn at least three powerful ways you can use the Heartwork cards to cultivate the qualities of system-leadership, and create a 'win-win-win' culture for Aotearoa, your teams and yourself.

Play the card game and share stories with other people who care deeply about people.

Connect with other people who want to grow system-leadership skills and cultivate compassion throughout Aotearoa.

Contribute ideas and co-create with us as we consider how to take this kaupapa forward together.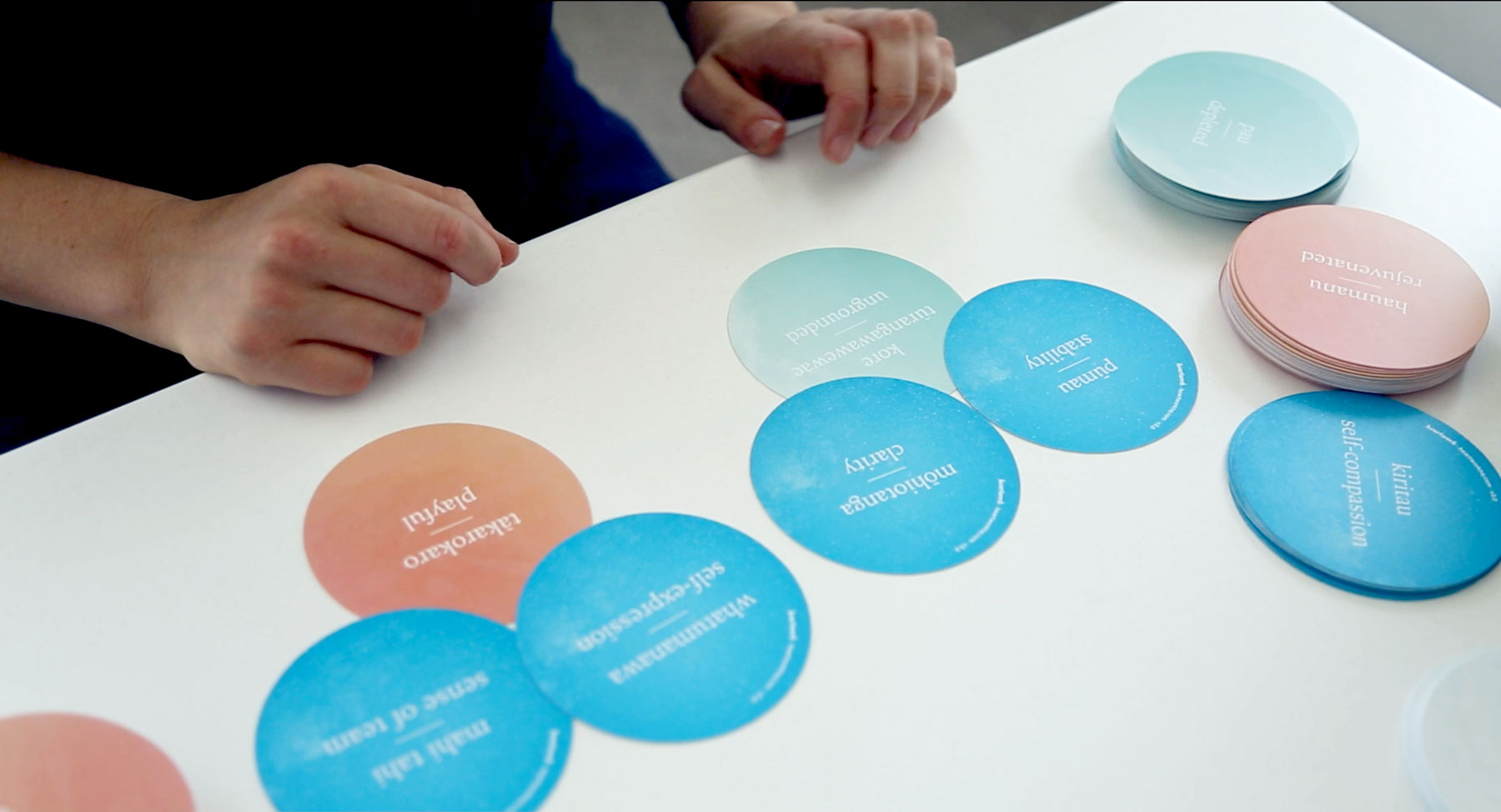 Watch our video about the card game here.
"The cards are a really good way to recognise what you need to do to end up with positive outcomes. After using them I felt more complete, certain of what [the other person's] feelings and needs were, and was able to come up with different strategies to find solutions for negative feelings I was having." - Penny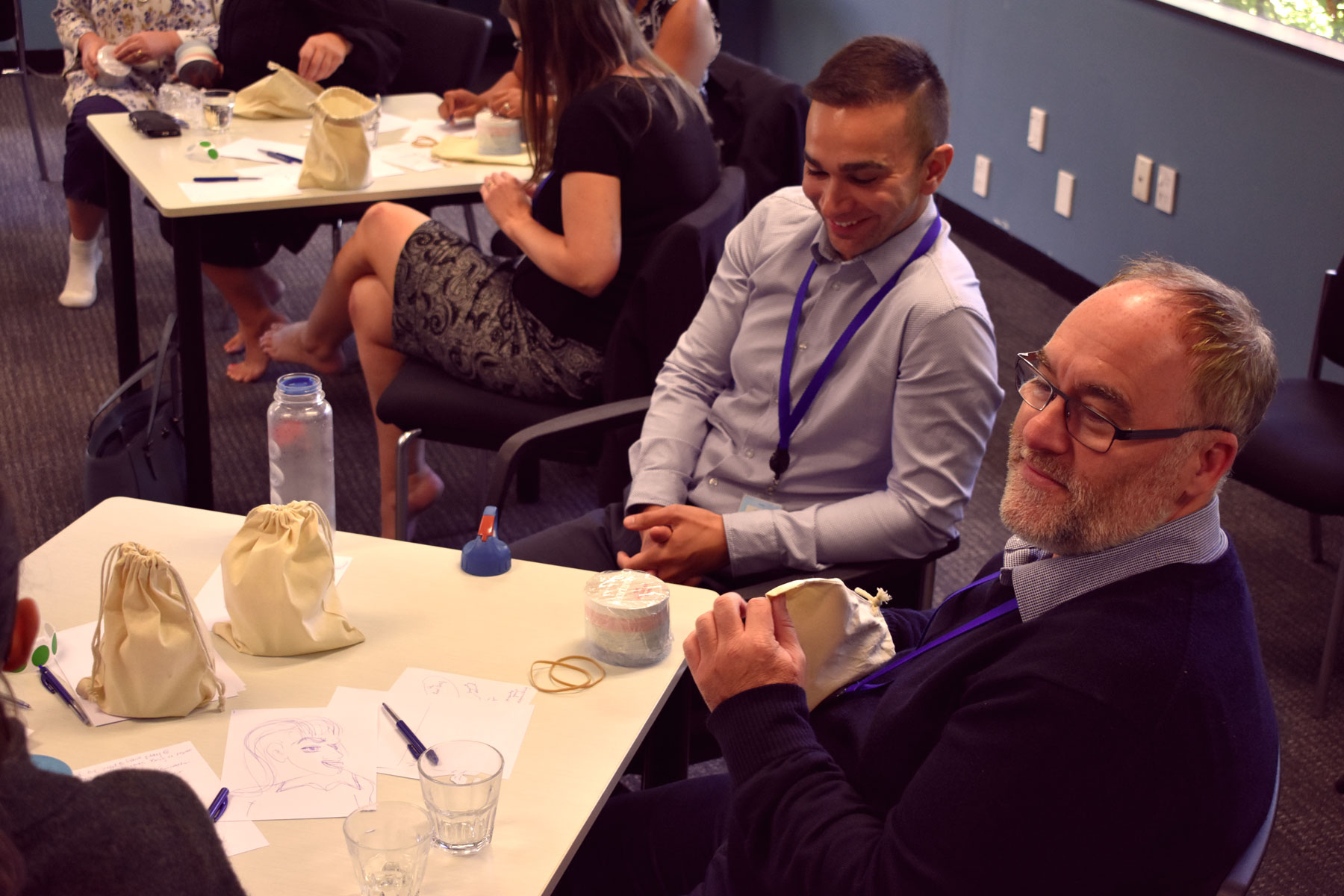 "Before having [a] chat I used the cards to check in on what I wanted to feel and not feel, and what I wanted them to feel and not feel. This really helped me identify my needs and what I wanted out of the conversations- which then helped me put together a really quick plan. And it took 5 mins tops. So I went in more prepared emotionally as well as intellectually; and being more intentional is a work-on for me.
As a result I feel the conversation went well and I am more confident in my decision and the reasons for it..." - Sam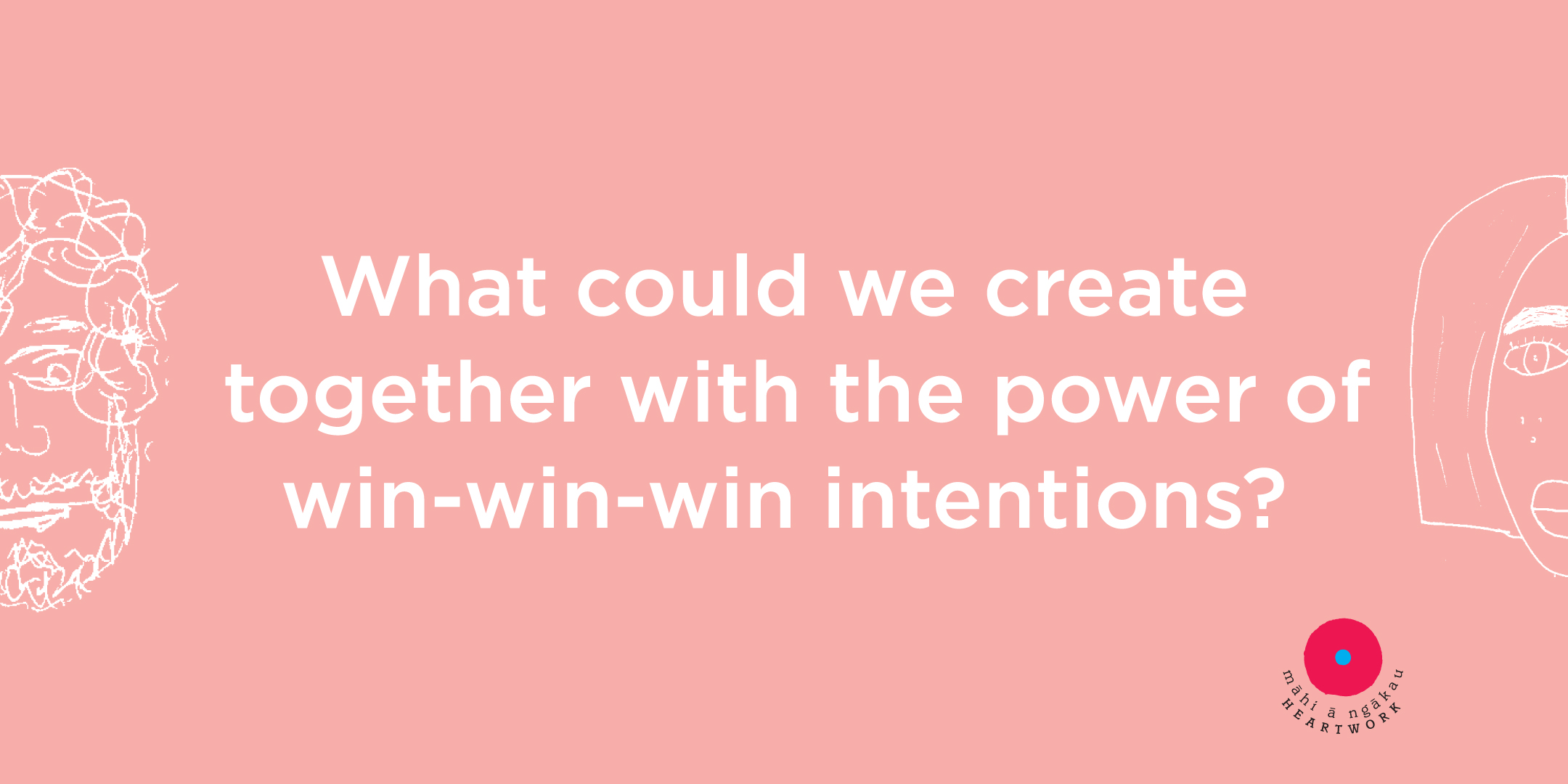 *win-win-win: good for you, good for others in your organisation, and good for society as a whole.
FAQS re: event (contact us if you have other questions that aren't answered here)
It sounds like this event is targeted to people who work in government. Can I attend if I don't work in the public service?
Yep - if this invitation speaks to you, you're more than welcome to attend.
Can I take home my Heartwork cards on the night?
We recommend ordering your cards through our website now, and we'll give you a pack to take home on the night.
I can't make it until 5.30pm. Can I arrive late?
No can do sorry. The Treasury security system means that you will need to arrive promptly at 4.45pm to be able to get into the building.
FAQS from website:
Why did Heartwork create a game about human feelings and needs for organisations?
We created the game with multiple outcomes in mind.
Strength­en­ing sys­tem-lead­er­ship

Increas­ing capa­bil­i­ties for peo­ple-cen­tred prod­uct, ser­vice and pol­i­cy design

Increas­ing indi­vid­ual, team, organ­i­sa­tion­al and nation­al pro­duc­tiv­i­ty

Improv­ing per­son­al well­be­ing in the work­place and at home
So why human 'needs'?
Research shows that organ­i­sa­tions where peo­ple care about the feel­ings and needs of each oth­er per­form bet­ter, and are bet­ter able to meet the needs of the peo­ple they are there to serve.
Every­one knows we have phys­i­cal needs – food, water and shel­ter etc. But there is equal­ly strong evi­dence that we have innate psy­cho­log­i­cal needs; we need to feel like we belong; we need to have mean­ing and pur­pose; we need to feel like peo­ple see us and val­ue us.
Our lead­ers can have a mas­sive impact on us. And the world is cur­rent­ly fac­ing a glob­al lead­er­ship cri­sis. Based on exten­sive research, includ­ing assess­ments of more than 35,000 lead­ers and inter­views with 250 C-lev­el exec­u­tives, "The Mind of the Leader"con­cludes that organ­i­sa­tions and lead­ers aren't meet­ing employ­ees' basic human needs of find­ing mean­ing, pur­pose, con­nec­tion, and gen­uine hap­pi­ness in their work.
Glob­al research shows that sev­en­ty-sev­en per­cent of lead­ers think they do a good job of engag­ing their peo­ple, yet 88 per­cent of employ­ees say their lead­ers don't engage enough. Com­pa­nies with high­ly engaged work­forces out­per­form their peers by 147% in earn­ings per share. There is also a high lev­el of suf­fer­ing in the work­place: 35 per­cent of employ­ees would for­go a pay raise to see their lead­ers fired. This is an enor­mous waste of human talent–despite the fact that $46 bil­lion is spent each year on lead­er­ship devel­op­ment.
Why a card game?
We believe one of the rea­sons that we're liv­ing in a world where so many peo­ple have deep unmet needs such as for mean­ing and pur­pose is that we haven't had an acces­si­ble, shared vocab­u­lary to describe our own feel­ings and needs in a con­struc­tive, con­nec­tive way. In fact, many of us have been edu­cat­ed to use a lim­it­ed and judge­men­tal vocab­u­lary that pre­vents us from acknowl­edg­ing ours and oth­ers' deep­er needs. This lim­it­ed vocab­u­lary can dis­con­nect us from our needs — and if we are dis­con­nect­ed then we can't find solu­tions and nor can oth­er peo­ple.
The game enables peo­ple to acknowl­edge, accept and artic­u­late a wide range of their own uni­ver­sal feel­ings and needs. And in doing so it enables empa­thy with the feel­ings and needs of oth­ers.
We've been influ­enced by the sci­ence of gam­i­fi­ca­tion and how it sup­ports indi­vid­ual behav­iour change and cul­ture change! Hav­ing this vocab­u­lary as a phys­i­cal tool makes it eas­i­er to remem­ber and to rit­u­alise the process of con­sid­er­ing the needs and feel­ings of oth­ers before key inter­ac­tions or at crit­i­cal stages in a design process. Once needs are iden­ti­fied, it's eas­i­er to find strate­gies that meet everyone's needs — yours, your col­leagues and the peo­ple you're serv­ing — "win-win-win".
Why a "compassion starter culture" ?
To solve the lead­er­ship cri­sis, organ­i­sa­tions need to put peo­ple at the cen­tre of their strat­e­gy.
Using real-world inspi­ra­tional exam­ples from Mar­riott, Accen­ture, McK­in­sey & Com­pa­ny, LinkedIn, and many more "The Mind of the Leader", pub­lished by the Har­vard Busi­ness Review, pro­pos­es that organ­i­sa­tions need to devel­op peo­ple who lead with three core men­tal qual­i­ties: mind­ful­ness, self­less­ness, and com­pas­sion — with com­pas­sion being the inten­tion to under­stand and care for oth­ers needs, as well as one's own.
The idea of a "starter cul­ture" is based on both sys­tems-change the­o­ry and also the sci­ence of behav­iour change.
How does this relate to system-leadership?
Inef­fec­tive lead­ers try to make change hap­pen. Sys­tem lead­ers focus on cre­at­ing the con­di­tions that can pro­duce change and that can even­tu­al­ly cause change to be self-sus­tain­ing.
Stan­ford Social Inno­va­tion Review
A com­pas­sion starter cul­ture is a group that cre­ates its own con­di­tions for change, and so can con­tin­ue to grow.
How are feelings relevant to this work?
Research shows that our thoughts and feel­ings are intrin­si­cal­ly con­nect­ed, and both play a key role in our deci­sion-mak­ing. Feel­ings can also act as gauges for our human needs. To make effec­tive deci­sions with and on behalf of oth­ers we need to grow our aware­ness of feel­ings and how they are influ­enc­ing deci­sions and behav­iour of our­selves and the peo­ple we're work­ing with and for.
The brain does not hon­our the kind of anachro­nis­tic dis­tinc­tion between thought and feel­ing. Thought and feel­ing are absolute­ly inter­min­gled in the brain, and so there are no areas of the brain that are exclu­sive­ly ded­i­cat­ed to one and not the oth­er. There's a lot of inter­con­nec­tiv­i­ty. When a child, for exam­ple, is sub­ject­ed to adver­si­ty, and the adver­si­ty gets under the skin, it will impair cog­ni­tive func­tion in addi­tion to pro­duc­ing emo­tion­al dif­fi­cul­ties.
There's a very famous psy­chol­o­gist who did work on deci­sion mak­ing, and he actu­al­ly got a Nobel prize in eco­nom­ics; his name was Herb Simon. He worked in the 1960s and '70s, and the way he thought about emo­tion is that it was an inter­rupter. It dis­rupt­ed cog­ni­tive func­tion.
We know now that when we think about the real­ly com­plex deci­sions in our lives .. we can­not make (them) based on a cold cog­ni­tive cal­cu­lus. We con­sult our emo­tions for mak­ing those deci­sions. And if our emo­tions were dis­rupt­ed, it will real­ly impair our capac­i­ty to make those kinds of deci­sions. So this has led to the insight that emo­tions actu­al­ly play a real­ly key role. They can be both facil­i­tat­ing of our behav­ior and cog­ni­tive activ­i­ty, and they can also be a dis­rupter. It can go both ways. It's not one way or the oth­er, but they're an inti­mate part of every­thing that we do.
Dr Richard David­son — Neu­ro­sci­en­tist
How does empathy play a role?
It's so impor­tant, real­ly impor­tant, and we know that empa­thy, which is, we think, a nec­es­sary pre­req­ui­site for kind­ness and com­pas­sion, starts with expe­ri­enc­ing in your body the emo­tions that anoth­er per­son may be expe­ri­enc­ing, in order to help take the per­spec­tive of anoth­er. And also, this is part of self-aware­ness. Hav­ing a bod­i­ly rep­re­sen­ta­tion of this kind of expe­ri­ence enables us to become more famil­iar with it, and so, we can get back to it.
Dr Richard David­son — Neu­ro­sci­en­tist
Why "Sun" and "Moon" feelings?
… Hap­pi­ness occurs with­in a process of human flour­ish­ing. Inher­ent in this per­spec­tive is the under­stand­ing that dif­fi­cul­ty, strug­gles and even emo­tion­al and psy­cho­log­i­cal pain and stress are not things to be avoid­ed;
if expe­ri­enced in the pur­suit of growth, chal­lenges and pain can ulti­mate­ly con­tribute to a sense of deep mean­ing and ful­fill­ment. This, in turn, engen­ders hap­pi­ness.
Forbes: Are You A Delib­er­ate­ly Devel­op­men­tal Leader? Here's Why You Should Be
To help peo­ple more quick­ly iden­ti­fy their own and oth­ers' feel­ings and needs, we split the 100+ feel­ings into two sets — the "I'm feel­ing chal­lenged / in pain" set, and the "I'm feel­ing great" set.
Through user test­ing we dis­cov­ered that cat­e­goris­ing feel­ings as good or bad (or white and black) pre­vent­ed peo­ple from nam­ing and recog­nis­ing some of their feel­ings and fun­da­men­tal needs. In order for peo­ple to be dis­cov­er­ing and meet­ing all their needs in work­places and design­ing poli­cies, prod­ucts and ser­vices that meet oth­ers' needs, we want­ed names for the feel­ing sets that would be intu­itive and removed from the labels 'good' and 'bad'.
We have found inspi­ra­tion in the rich nat­ur­al metaphors and sto­ries of Te Ao Māori. The labels 'Sun' — Te Rā — and 'Moon' — Te Mara­ma have and con­tin­ue to work well for a diverse range of play­ers.