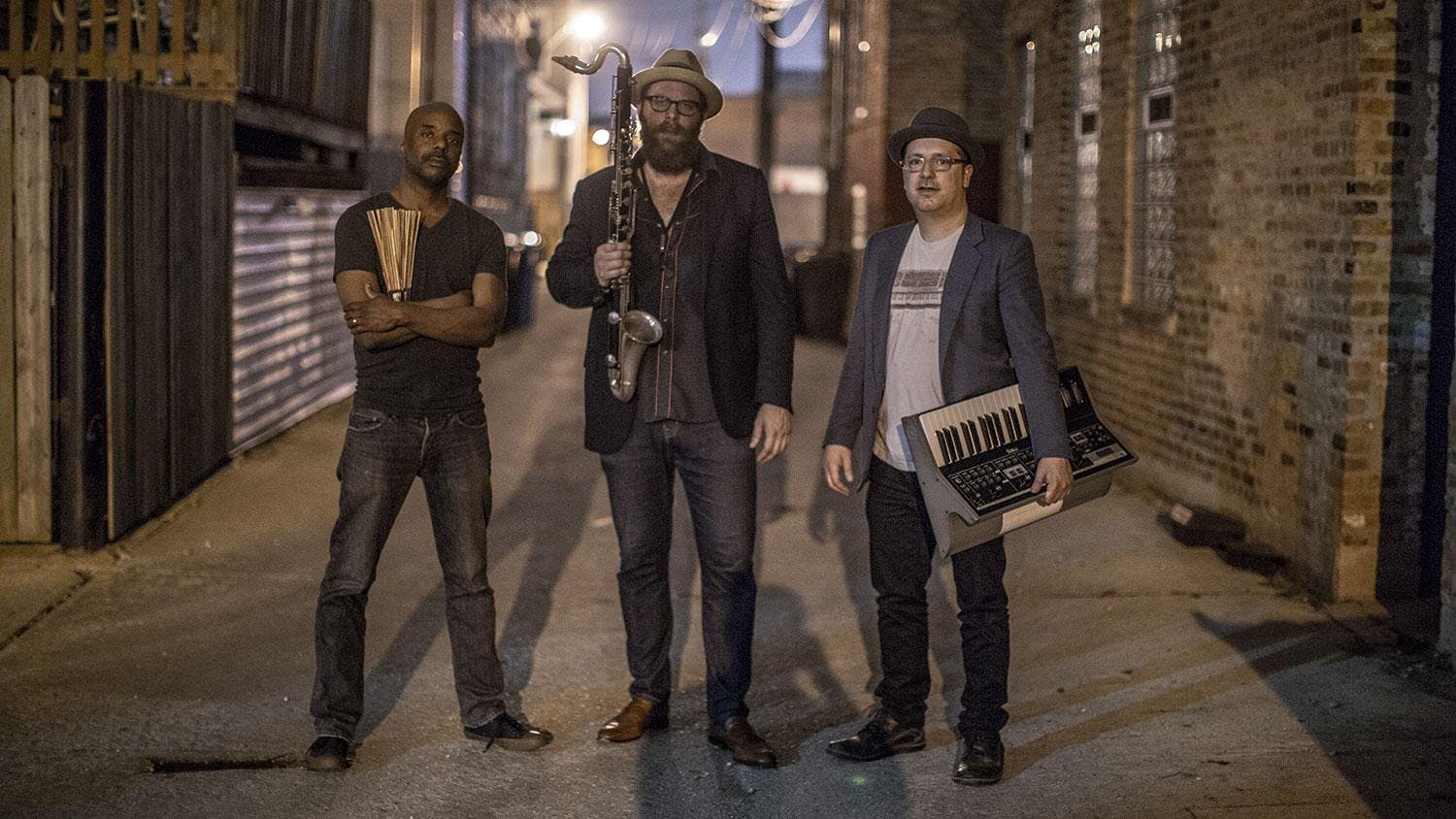 About this Event
$10 (adv.), $12 // 21+
BEN LAMAR GAY / ROB FRYE / DAN BITNEY
MACIE STEWART / ANDREW CLINKMAN
----------
HEARTS & MINDS is the brash and ballsy brainchild of Jason Stein and Paul Giallorenzo, who have remained friends since they met as grade-school classmates almost three decades ago. Employing an unusual, not to say bizarre, instrumentation, they make music that loops the solar system but maintains an irresistibly grounded pulse (despite the lack of a bassist). Giallorenzo's keyboard work reaches back to the fledgling electronics of the '60s to encompass synth lines as well as asymmetrical tones and textures, which embrace Stein's rangy command of bass clarinet techniques. The improvisation on HEARTS & MINDS' latest LP 'Electroradiance' regularly enters a realm of altissimo squawks and thrillingly convoluted deep runs...We're not in Kansas anymore, babies.
We've got a real triple-threat on our hands thanks to BEN LAMAR GAY, ROB FRYE, and DAN BITNEY. BLG is a producer/vocalist/cornetist who deftly balances experimental and poppy sounds. FRYE is known as an multi-instrumentalist for Chicago groups such as CAVE and Bitchin' Bajas, and DAN BITNEY has been holding it down as part of Tortoise and a whole slew of other projects.
As one-half of avant-rock duo OHMME, MACIE STEWART has risen as one of the boldest voices in Chicago's experimental scene. From her work with MARROW to her own solo output, STEWART never fails to unveil stunning sounds that are as otherworldly as they are comfortingly familiar. She'll be joined by ANDREW CLINKMAN for this can't-miss set.
Performers
Date and Time
Location
Refund Policy