Description
Check-In: 7:30 a.m. - 8:00 a.m.
Change the Conversation
Presented by HDR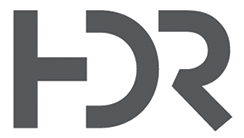 Keynote Speaker Ben Pierce is changing the conversation from transportation being a problem to it being the solution. He's a nationally recognized speaker and thought leader on transportation technology and smart cities.
Beyond the keynote, engage in an interactive workshop. Ben will lead a conversation around lifting up equity and opportunity in our region by leveraging innovative transportation solutions.
Luncheon featuring Close the Gap:
Vibrant Core = Vibrant Region

Early registration saves money!
First twenty to sign up:..........................$20 (SOLD OUT)
Early Bird (Deadline 9.8.17):..................$25 (SALES ENDED)
Pre-Registration (Deadline 9.22.17):.....$35
Tickets are not refundable, but they are transferable.
AICP CM is sponsored by the Nebraska Chapter of the American Planning Association.
The program will qualify for 5 hours of CM.
Platinum Sponsors:
Metro Transit

Park Omaha