Description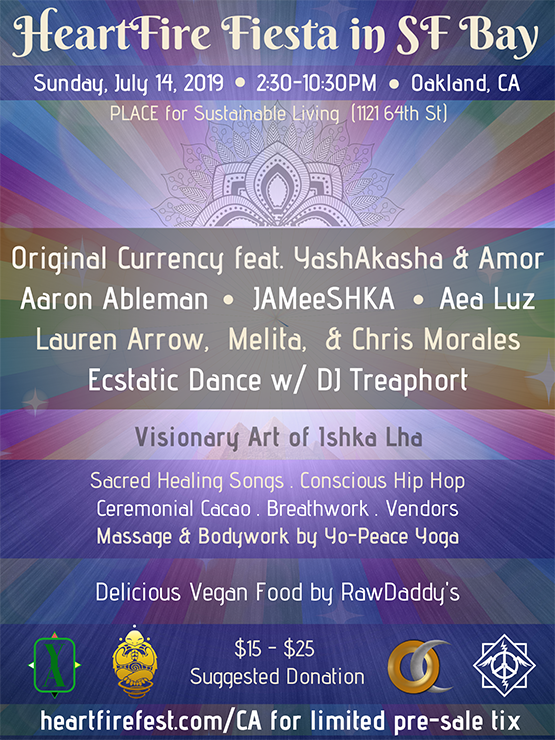 ---



Aea Luz
Aea Luz has been singing to heal herself, to heal this world and to honor all that is sacred in life. Her soulful original songs, melodic guitar and angelic voice are acoustic medicine that inspires the heart to open wider. Aea will be singing songs from her recent album release GROW. GROW is the sonic transmission of a heart cracking open to return to the true self. Acoustic world-soul folk that serves to remember surrender. Exquisite vocal harmonies weave with melodic instrumentals, inviting the listener to let go and let love lead.
---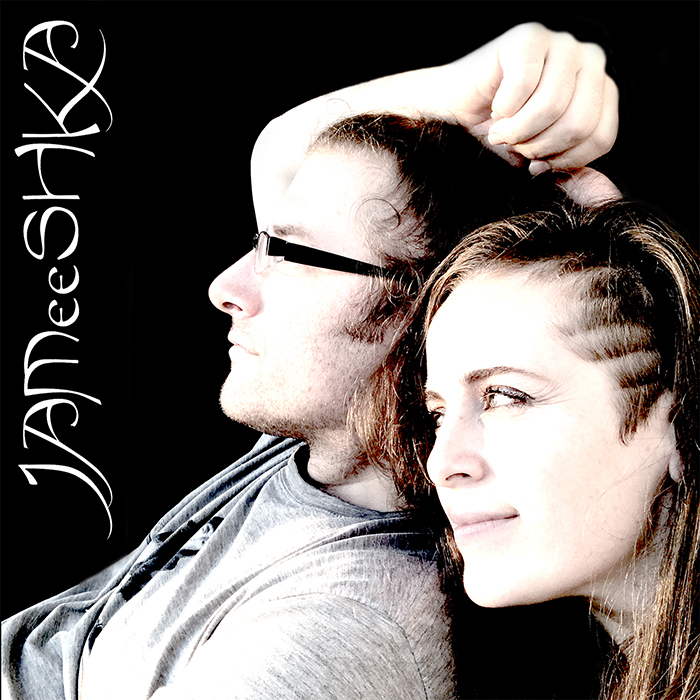 JAMeeSHKA
JAMeeSHKA is a musical anomaly, weaving soundscapes that combine live instrumentation and real-time analog manipulation—sonic tapestries crafted using an eclectic blend of heart-stirring theatrical compositions, outlandish vocal play, and extensive improvisation. Co-creators James Caran and Ishka Lha produce these site-specific experiential journeys, sparking witnesses to simultaneously erupt with fervid laughter, cry with introspective reverence, and dance in ecstatic reverie.
---



Aaron Ableman
Award-winning, globally minded and upbeat chill-hop with rap, melody and storytelling. A United Nations "artivist", A​aron Ableman has dedicated his life to serving children and the planet. Aaron has studied with indigenous elders and notable spiritual leaders including the 14th Dalai Lama. His life and work have been heralded in publications such as HBO, LA Times, CNN, NY Times, and MTV. Ableman has collaborated with some of the most innovative artists and luminaries of our generation, including U2, Michael Franti, Joan Baez, Mos Def, Talib Kweli, Xiuhtezcatl Martinez, Rev. Michael Bernard Beckwith, Vandana Shiva, Cheech Marin, Q'Orianka Kilcher and more.
---

Lauren Arrow, Melita, and Chris Morales
Melita, Lauren and Chris are three Bay Area vocalists/songwriters that have recently come together in collaboration of sound and song, inter-weaving their voices and their lyrics. Focusing on intricate vocal harmonies, their combined sound is both soulful and sweet, their presence engaging, and their songs deep and powerful.
Melita's songs have been described as "cosmic lullabies for the soul," Her music, best described as contemporary folk, spans genres and speaks to people across generations. Both simple and complex, Melita writes songs that have a way of reaching people deep inside, soothing and inspiring the weary spirit.
Lauren Arrow is a vocal guide, performer and facilitator whose goal is to create a safe space for others through her offerings. her music brings strong reminders of self love, acceptance and purpose through messages she wrote to herself during times of doubt and fear.
Chris Morales is a deep nature educator, wilderness guide, mentor, and musician with a dream that all humans come to know our true Selves, discover how to be in harmony with the Gift of Life around us, and develop the courage and skills to live our authentic gifts for the betterment of humanity and the world.

https://www.melitamusic.com/
https://www.laurenarrow.com/
https://www.chriscmorales.com/
---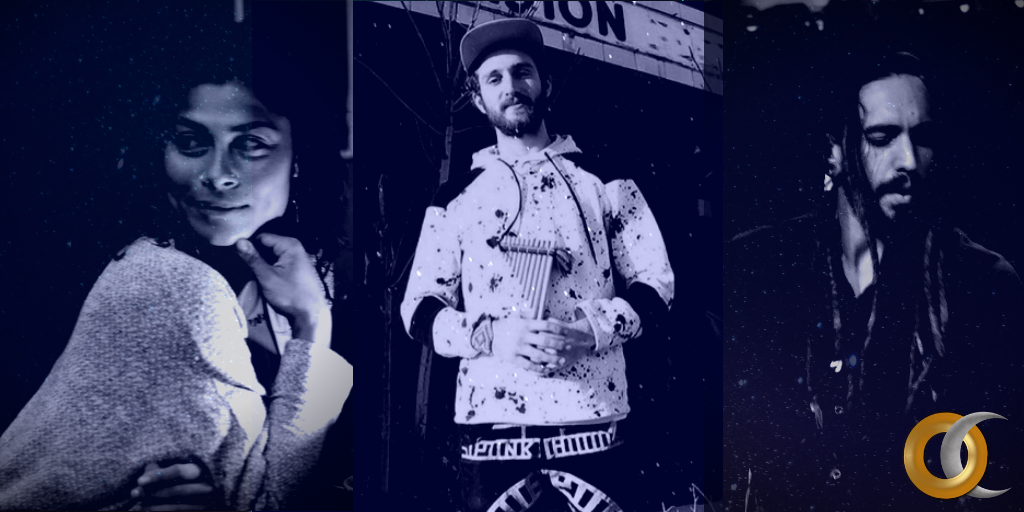 ORIGINAL CURRENCY
Hermetic Hip Hop with YashAkasha, Treaphort, & Amor
Primordial presence meets purposed creative flow... and it's fresh to death.
Celebrated ecstatic DJ and producer, Treaphort, and interdimensionally touring MC, YashAkasha, have joined forces with a striking and powerful vocalist named Amor, to form a Renaissance Triad like no other. Together they co-create the ultimate Hip Hop fusion for the Current Era. The grooves make you move, the vocals are rich and rootsy, and the lyricism is right on the money. Through the ancient codex of rhythm and rhyme, we gain access to a secret alphabet, a universal language, and a supreme intelligence.
In the past decade, Amor has toured internationally as a professional vocalist and dancer, performing over 200 shows in 23 different countries. In 2012, she performed a Hip Hop song in front of the president of Taiwan -- on national television -- with 150,000 viewers. Bringing timeless melodies and catchy hooks into the mix, Amor diversifies and punctuates the sound of driving rhyme-schemes with the fluidity of sacred invocations and prophetic proclamations for the changing times.

Treaphort is a well-respected architect of ecstatic sounds, who has been plugged into the international dance circuit for a decade and has been producing and DJing for almost two decades, since the age of 13. He is the founder of Golden Turtle Sound, co-director of Rainbow Lightning, and co-founder of Original Currency.

YashAkasha has been performing poetry on stage and rhyming with a passion since his earliest childhood memories. Soon after his first homemade music video quickly gained thousands of views, his song for Standing Rock was selected as a finalist for a Hip Hop competition by Talib Kweli and Xiuhtezcatl Martinez. He then went on to release his first album, Rapture (2017), which was well-received, including press coverage in Delumin/a online journal.

https://original-currency.com/

---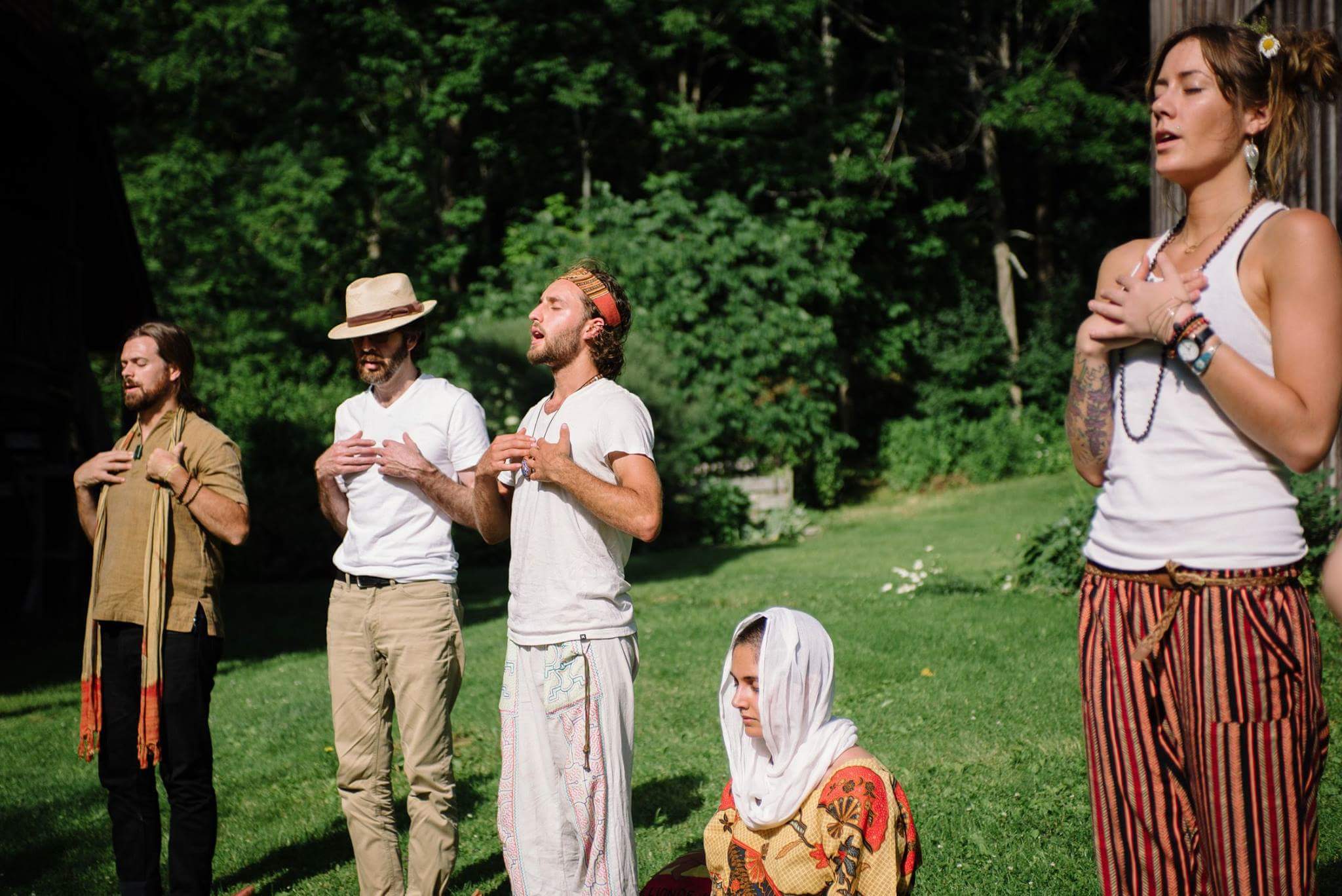 Amazonian Primordial Breathwork Practice with Yasha
Amazonian Primordial Breathwork is a shamanic practice of deep catharsis and liberation, accompanied by rhythmic movement and vocalization. Designed to alchemically eliminate the imprints and blockages in every Chakra, this particular Breathwork technique comes from the Paititi Institute for the Preservation of Indigenous Culture and Ecology in the Peruvian Andes, where Yasha once lived. Yasha has received the direct permission of Roman Hanis and the Paititi Institute to facilitate standing Primordial Breathwork practices, as adapted from the Yanomami nation of the Amazon rainforest.
---
About the Venue
PLACE for Sustainable Living is a volunteer-run community hub that fosters regenerative living practices through People Linking Art, Community & Ecology. It is a public-serving, experiential learning center that showcases and foster sustainable living practices, community resiliency & preparedness, social justice and artistic expression. The sustainability hub allows people to see solutions in practice and gain access to the knowledge and resources to empower them to take action in their own lives, neighborhoods, towns, cities, and bio-regions. The hope is that this green center will be mirrored in communities across the world, through the integration with community centers, schools, park & recreation facilities and other local organizations.
---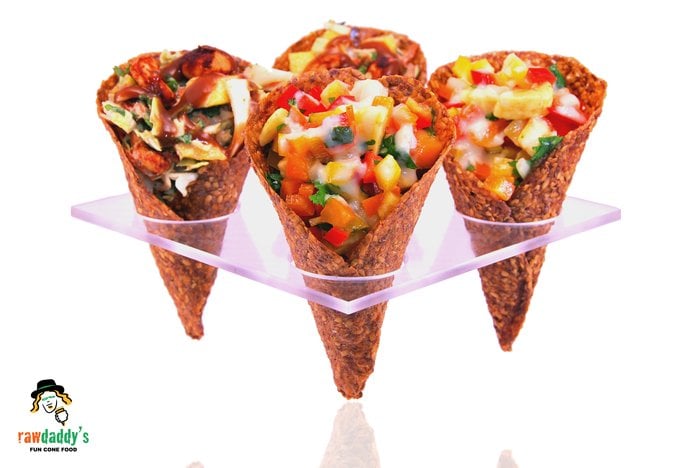 Delicious Vegan Food from Raw Daddy's
Our living food cuisine is created using ingredients that are predominately organic, seasonal, and local whenever possible. We do not use processed starches, processed sugars, meat, or dairy products. We combine today's most recent culinary discoveries with the world's age-old recipes and methods to produce our own nutrient-rich, fresh and low-heat prepared fare.
---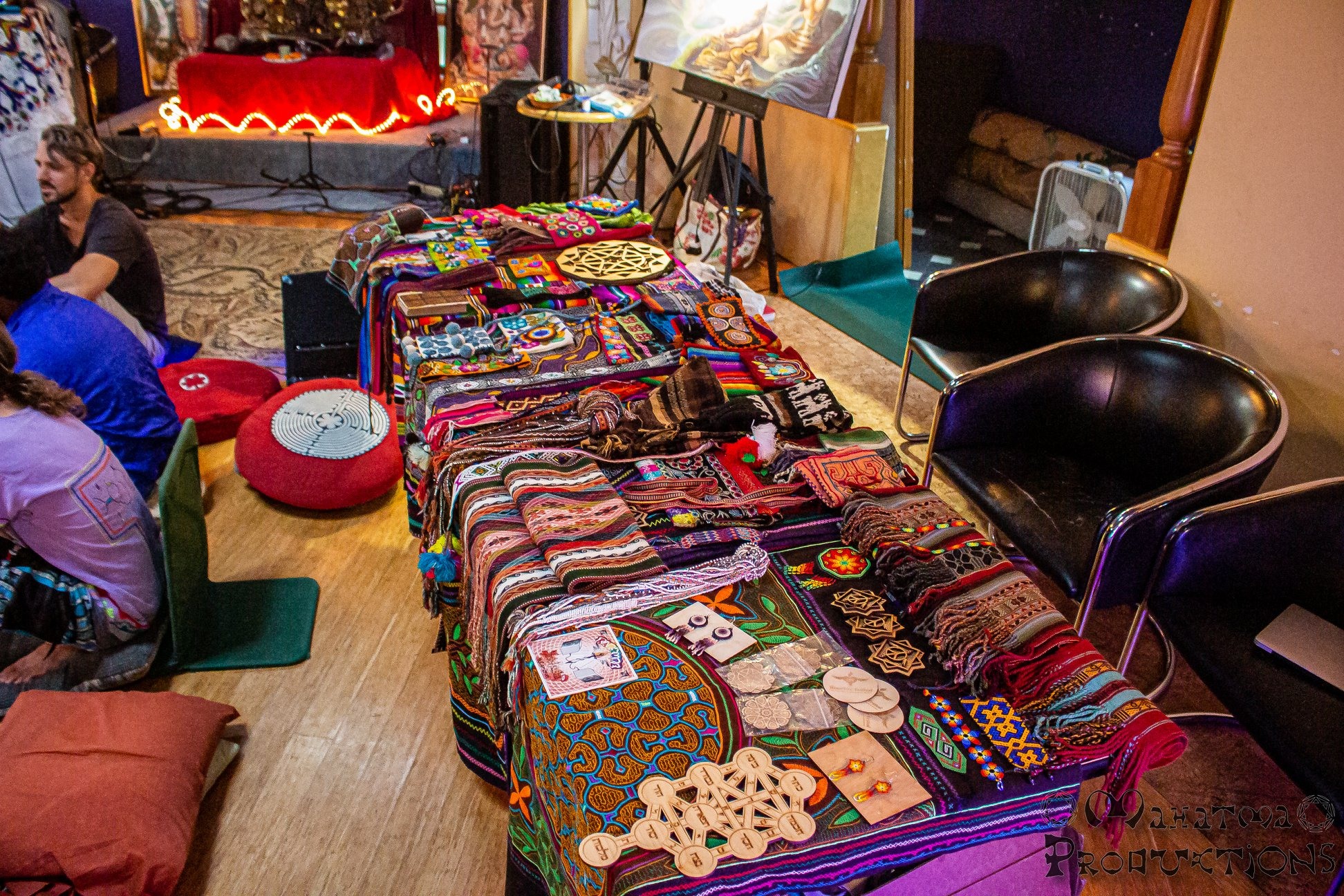 Mystic Moose Marketplace
Indigneous Crafts, Creative Work, Nonprofit Merch