Description
Please make sure to pre-order your tickets online due to limited availability! Tickets could sell out ahead of time.

---
HEARTFIRE FIESTA in Boulder, CO -- May 31st, 2019 @ Vali Soul Sanctuary!!!


---
Fantuzzi Music & Kat Dancer coming to Boulder, CO via HeartFire Festival CO
FANTUZZI
– Music Awakening Consciousness –
Global Troubador, Spiritual Songcrafter, Joy-Raiser, "Inspirator"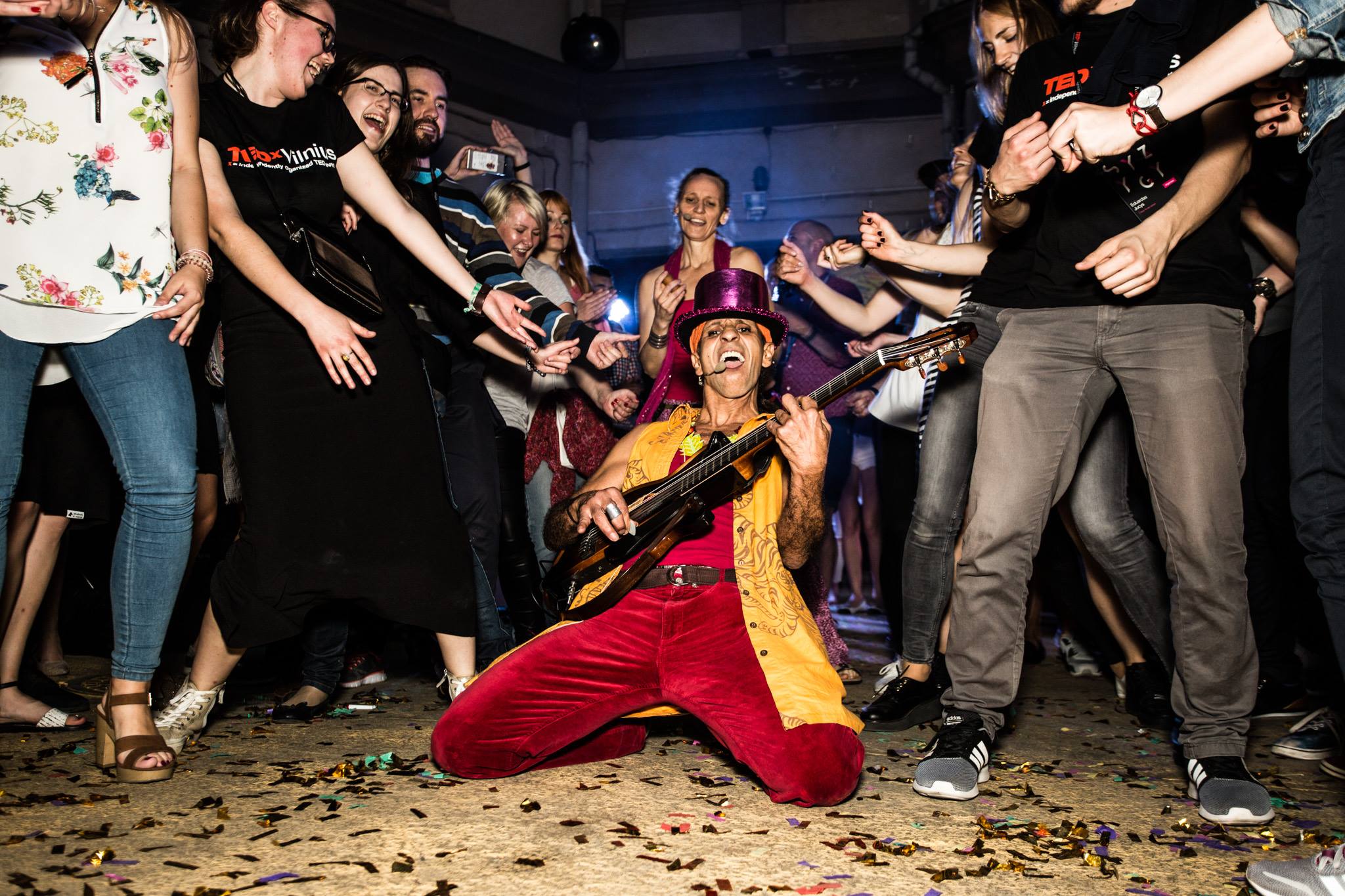 Fantuzzi's unique blend of Mystic Latin, Reggae, Afro-Funk, & heart -songs is sure to elevate souls and move bodies.
Of Puerto-Rican parents, born into Spanish Harlem, Fantuzzi quickly discovered the joy of dancing, singing and theatre, using this to escape the New York city streets. Fantuzzi's music is eclectic, enervating, joyous and infectious. He's played with a huge assortment of famed and fantastic musicians and loves to give a platform to up and coming talent.
Pursuing a mission to share joy, love, and an ecstatic life, Fantuzzi is a part of conscious festivals around the world including Earthdance, Bali Spirit Fest, Glastonbury, Woodford, Project Earth and many more.
His iconic photograph from Woodstock 1969 was used by Newsweek magazine as their front cover to symbolize the essence of the sixties generation. Fantuzzi also excels with Drum and African Dance workshops, Performance-coaching and one-2-one consults, and of course is a brilliant MC. His presence lightens the energy in a room.
FANTUZZI TESTIMONIALS

A night with Fantuzzi has been described as "the best time you'll ever have"
"When you find Fantuzzi at a party, you know you're at one of the best parties of the year"
************
"Fantuzzi is a cultural icon"
- Timothy Leary
"Fantuzzi is a global troubadour whose music touches my heart. [His music] is a moving expression of the Bhakti [devotional] path"
- Ram Dass
"Fantuzzi is rediscovering the lost language of ecstasy"
- Prem Baba
"Fantuzzi's music touches the soul and spiritually uplifts the listener in joyous celebration of the Divine."
- Dr. Lew Abrams
"Soul Butter"
- B Brunelle
"Thank you so much for changing my life with your music. I feel your songs in my bones, in my heart. You have inspired me to live the life I have always suppressed. I am free, and I couldn't be without you."
- xx
FANTUZZI OFFICIAL VIDEOS




Keep On - https://youtu.be/fCh1jaHT50A
Calling For Love - https://youtu.be/BSgJk1W-ZQM
Universal Lover - https://youtu.be/BSgJk1W-ZQM
Hopi Prophecy - https://youtu.be/YTUIuBDxoOg
Love Warrior - https://youtu.be/cSJ7K4ke4UI
TEDx Vilnius (Lithuania):
LOVE, The Invisible Spice - https://youtu.be/RNeWP6_pY5w
TEDx Burning Man, (Nevada, USA)
https://youtu.be/OCCwW8jt_Ko
UPBEAT:
Tribal Revival - https://youtu.be/nGYutoIzYno
Grooving with the crowd, Ancient Trance Festival­ - https://youtu.be/04WGmvX-olo
Homo Illuminus - https://youtu.be/5uPKuiW0yIA
Zanzibar Concert - https://youtu.be/-Xja3H_dUNI
https://fantuzzimusic.com/
---
ORIGINAL CURRENCY
Conscious Hip Hop with Treaphort, YashAkasha, & Amor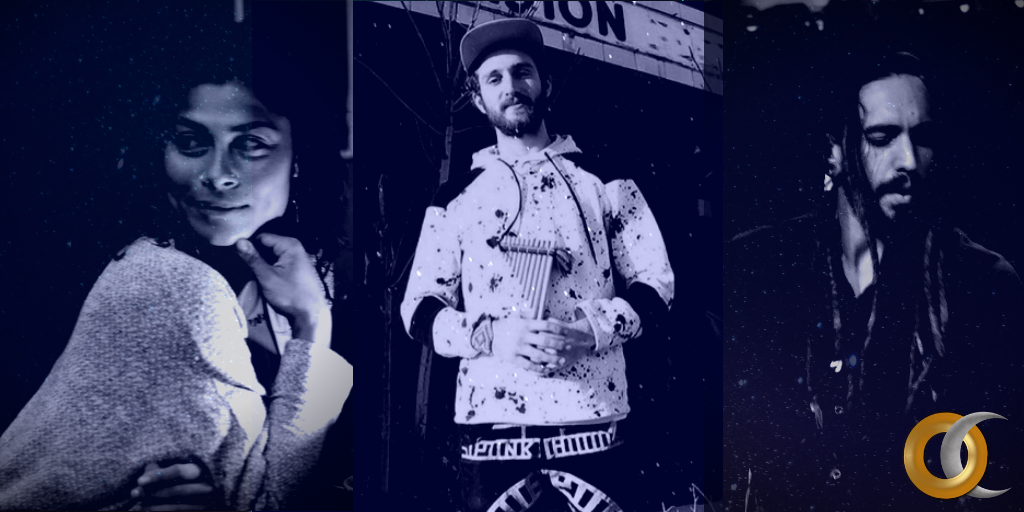 Primordial presence meets purposed creative flow... and it's fresh to death.
Celebrated ecstatic DJ and producer, Treaphort, and interdimensionally touring MC, YashAkasha, have joined forces with a striking and powerful vocalist named Amor, to form a Renaissance Triad like no other. Together they co-create the ultimate Hip Hop fusion for the Current Era. The rhythmic grooves make you move, the vocals are rich and rootsy, and the lyricism is right on the money. Through the ancient codex of rhythm and rhyme, we gain access to a secret alphabet, a universal language, and a supreme intelligence.
In the past decade, Amor (Nirete Llopis) has toured internationally as a professional vocalist and dancer, performing over 200 shows in 23 different countries. In 2012, she performed a Hip Hop song in front of the president of Taiwan -- on national television -- with 150,000 viewers. Bringing timeless melodies and catchy hooks into the mix, Amor diversifies and punctuates the sound of driving rhyme-schemes with the fluidity of sacred invocations and prophetic proclamations for the changing times.
Treaphort is a well-respected architect of ecstatic sounds, who has been plugged into the international dance circuit for a decade and has been producing and DJing for almost two decades, since the age of 13. He is the founder of Golden Turtle Sound, co-director of Rainbow Lightning, and co-founder of Original Currency.
YashAkasha has been performing poetry on stage and rhyming with a passion since his earliest childhood memories. Soon after his first homemade music video quickly gained thousands of views, his song for Standing Rock was selected as a finalist for a Hip Hop competition by Talib Kweli and Xiuhtezcatl Martinez. He then went on to release his first album, Rapture (2017), which was well-received, including press coverage in Delumin/a online journal.
Learn more: http://gofundme.com/original-currency
---
AMAZONIAN PRIMORDIAL BREATH-WORK PRACTICE
with Yasha S. Wagner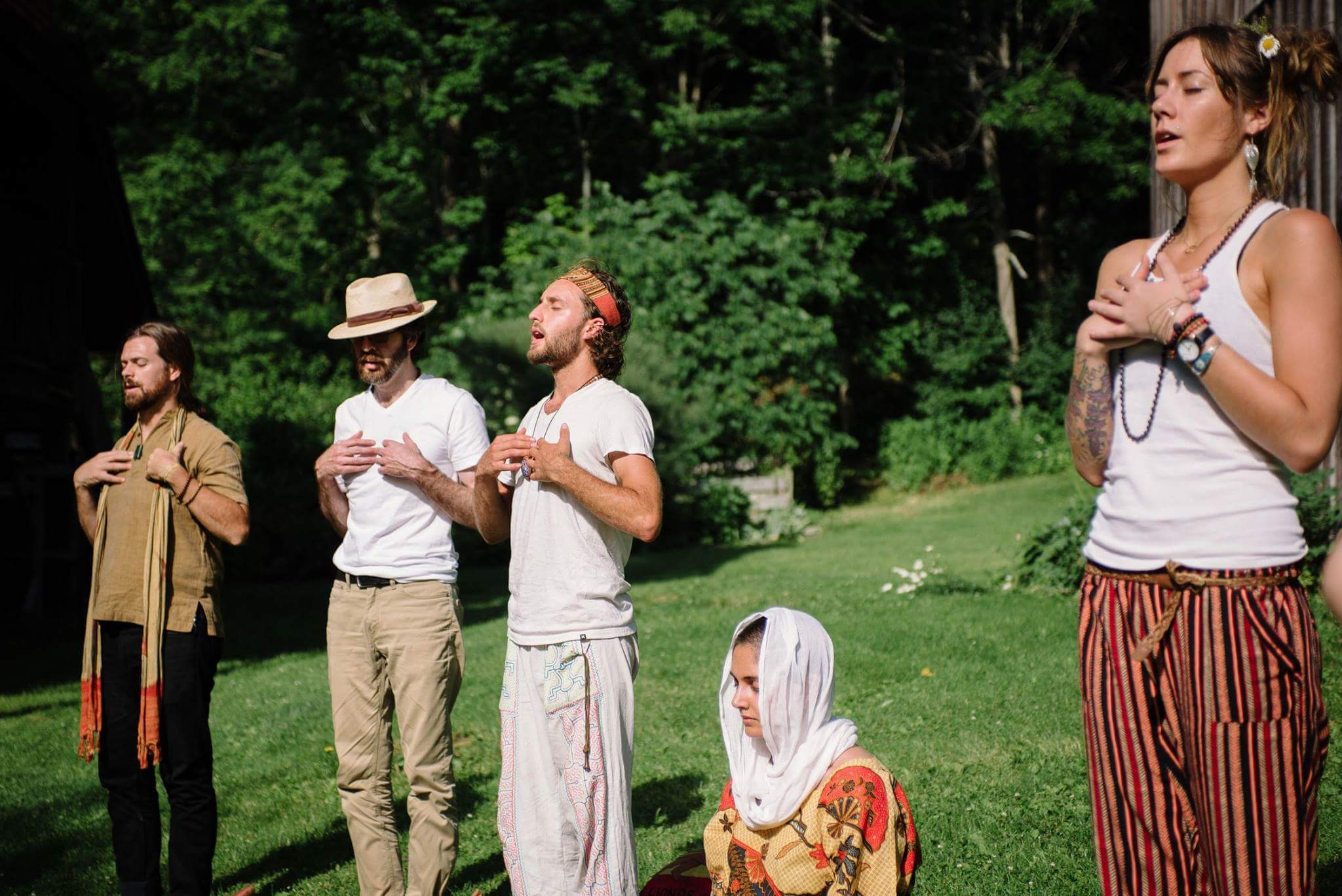 Amazonian Primordial Breathwork is a shamanic practice of deep catharsis and liberation, accompanied by rhythmic movement and vocalization. Designed to alchemically eliminate the imprints and blockages in every Chakra, this particular Breathwork technique comes from the Paititi Institute for the Preservation of Indigenous Culture and Ecology in the Peruvian Andes, where Yasha once lived. Yasha has received the direct permission of Roman Hanis and the Paititi Institute to facilitate standing Primordial Breathwork practices, as adapted from the Yanomami nation of the Amazon rainforest.
Learn More: https://lucidlifecare.com/
---
FOOD SHARE / SHABBAT--PRASAD--POTLUCK
Bring food to share in the family feast between Breathwork and Live Music!
---
LIVE PAINTING AND ART DISPLAY
...Featuring these amazing local legends!!!
---
>>> Martin Cash Art
https://www.facebook.com/MartinCashArt/
---
>>> Amelia Passer Art
Through my work, I strive to express the inexpressible. I believe, the most amazing gifts in life, cannot be found through words. My art is an act of service to the Divine Mother, like her, I have the gift of creating- to manifest into existence that which wasn't before. Earth Magic inspires me more than anything else, and it is this concept which weaves through my creations. I believe if we could all experience this magic that the Earth has to offer, we would be more willing and called to action for the greater good of all.
As a visionary artist, my mission is to create art that inspires others, to uplift others, to give hope to those without it. I feel it is my purpose to bring images into the world which aid in the collective evolution of the planet. I hope that by viewing my work, you are able to feel more deeply and love more fully. My work is a prayer for hope and peace, and for you.
https://www.ameliapasser.com/
---
>>> Ransom Waring
printmaker, potter, painter, video artist, animator
This Multimedia artist was born and raised in New York City, as an early 90's baby. Inspired by geometric buildings, linear grids, sharp shapes and variety of vibrant color. Currently living in Colorado, teaching workshops, hosting art shows, live painting, practicing yoga and soaking up the sun and mountain views. Printmaking BFA from University of Connecticut 2015.
http://www.randomransom.net/
---
LOCAL VENDORS
---
Mystic Moose Marketplace
Indigenous Crafts, Creative Work, Nonprofit Merch
Learn More: http://worldchangers.us/Market
---
Mahatma Productions
Laser-Cut Artwork by Steven Newman
Learn More: http://mahatmaproductions.com/
---
ABOUT THE EVENT ORGANIZERS
---
HEARTFIRE FESTIVAL
HeartFire Festival is a new paradigm in festival culture, combining the best elements of conscious music and performance art with genuine spiritual teaching and authentic transformational workshops, held in grounded, intentional, family-friendly events that maintain a sacred atmosphere for all participants. Connecting creative self-expression with spiritual self-realization, it is nothing less than a universal peace summit for exploring the intersection between the most modern art and the most ancient wisdom.
Learn More: http://HeartFireFest.com
---
WORLDCHANGERS ORGANIZATION
Worldchangers Organization is an interdisciplinary 501(c)3 nonprofit and spiritual school dedicated to personal transformation and inner peace as a vehicle for global transformation and peace in the world. As a public charity and a youth-led international movement our primary initiatives include: Education, Creativity, Healing, Sustainability, Diversity, Leadership, Spirituality, and Reciprocity.
Learn More: https://worldchangers.us
---
TRIBAL VISION FESTIVAL
Event co-produced in collaboration with our partners and affiliates at Tribal Vision & Golden Turtle Sound...
---


PRICING
$20 Pre-Sale
$35 Day-of-Show