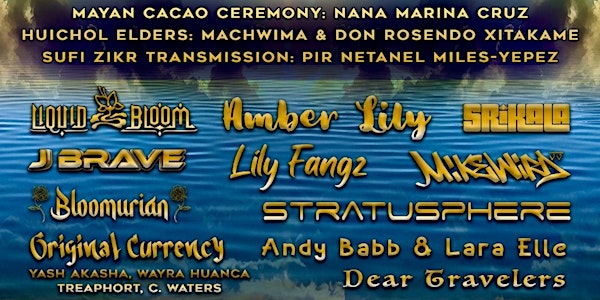 HeartFire Festival @ Sanctorum Ecovillage | Re:Emergence | Sept 15-18 2022
HeartFire Festival - Re:Emergence - NEXT STEPS FOR PEOPLE & PLANET - When Prayer Meets Celebration, Sparks Will Rise - near Colorado Springs
Refund Policy
Contact the organizer to request a refund.
Eventbrite's fee is nonrefundable.
About this event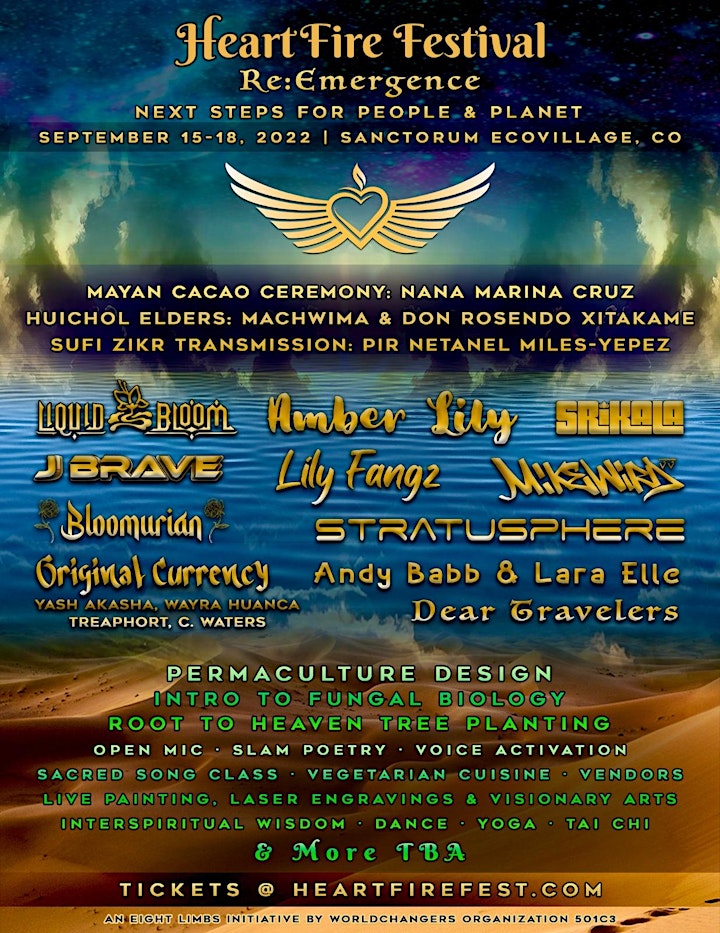 SPIRITUAL TEACHERS
& INDIGENOUS ELDERS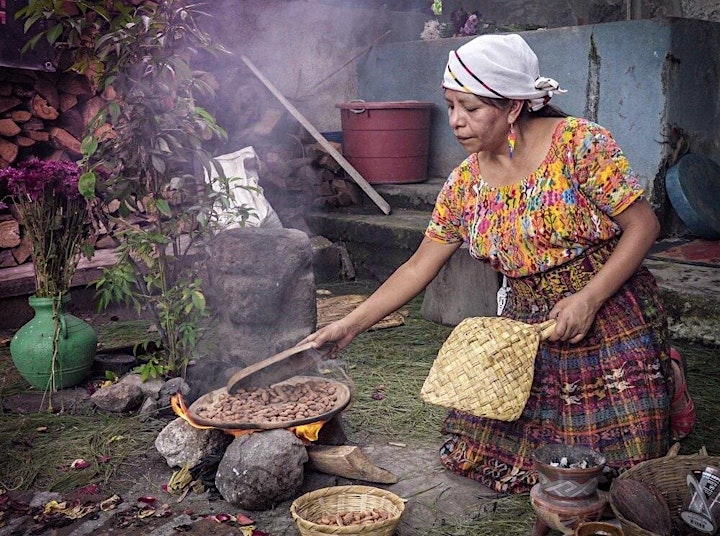 Nana Marina Cruz:
Mayan Cacao Ceremony and Sacred Fire
Nana Marina is an "Ajq'ii" (ceremonial leader and spiritual guide) from the Tz'utujil tribe of the Lago Atitlán region in Guatemala, and daughter of the great Mayan teacher Tata Pedro Cruz.
Cacao is a sacred Master Plant, with incredible healing capacities that nourish the physical body, open the heart, oxygenate the mind, inspire the soul and activate the subtle energetic body.
This is an incredible opportunity for all of us to receive here in the North, and we are very honored to host Nana Marina on our land and have her presence and knowledge bless our community vision and nonprofit work.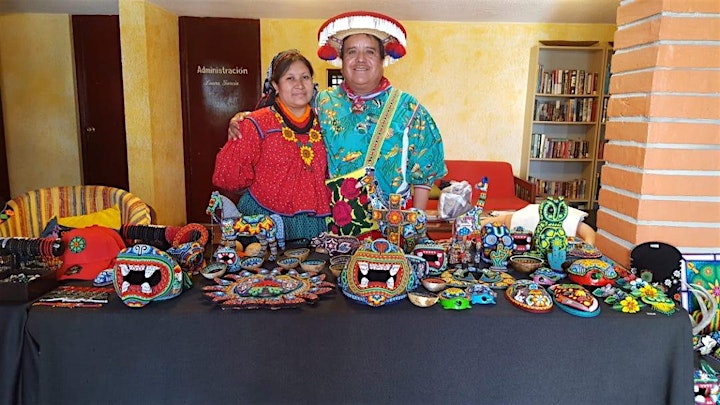 Machwima & Don Rosendo Xitakame
Huichol art and tradition
Netitewa Xitakame. Nekiekari Tuapurie. My name is Rosendo Xitakame and I am a Wixarika from the community of Tuapiurie in Jalisco Mexico. The people are also known as Huichol, but we call ourselves Wixarika and we are the natives of our land, located in the Sierra Madre Occidental. We are proud to be Wixarika: we keep our custom, our traditions, Teyeyeiri, following in the footsteps of our ancestors. the Kaka-Yarixi. We live humbly in the mountains, planting corn, caring for cattle and performing our ancestral ceremonies. We understand that we are part of nature and its elements are our relatives: Tatewari Our Grandfather Fire, Tayau Our father Sun, Tatei Yurienaka Our Mother of the earth, Tatei Niwetsika Our Mother the Corn. We perform ceremony to maintain good relations with the deities, the creative forces of nature, and thus achieve our well-being, and the well-being of the whole world.
Corn, deer, and el abuelo are the foundations of our tradition. They sustain us, and with the help of the shaman, the Mara'akame, el abuelo gives us messages from the ancestors advising us how to live. These elements are seen in our works of art, or Nierika, which are the visions.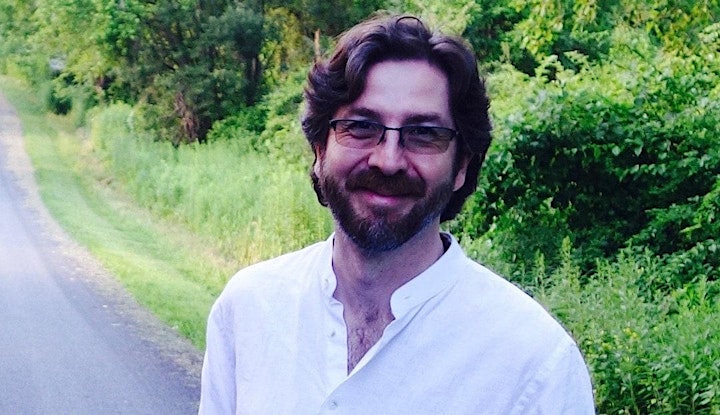 Pir Netanel Miles-Yepez
Sufi Zikr transmission
Pir Netanel (Mu'in ad-Din) Miles-Yépez is the current head of the Inayati-Maimuni lineage of Sufism. An artist, writer, and scholar of comparative religion, Pir Netanel studied History of Religions at Michigan State University and Contemplative Religion at the Naropa Institute before pursuing traditional studies and training in both Sufism and Hasidism with his pir and rebbe, Zalman Schachter-Shalomi, the famous pioneer of inter-faith dialogue and founder of the Jewish Renewal movement, as well as masters of various other traditions, including Father Thomas Keating. He has been deeply involved in ecumenical dialogue and is considered a leading thinker in the InterSpiritual and New Monasticism movements.
He is the translator of My Love Stands Behind a Wall: A Translation of the Song of Songs and Other Poems (2015), the co-author of the critically acclaimed commentary on Hasidic spirituality, A Heart Afire: Stories and Teachings of the Early Hasidic Masters (2009), the editor of various works on InterSpirituality, including Meditations for InterSpiritual Practice (2012), and a new series of the works of the Sufi master, Hazrat Inayat Khan, annotated and adapted into modern English.
Learn More: inayati-maimunis.org/
LIVE MUSIC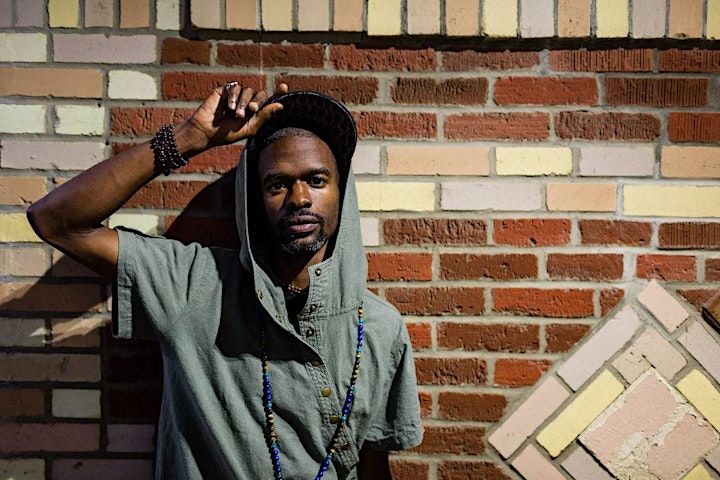 Sri Kala
(Concert + Workshop)
Through Sri Kala's musical collages we take glimpses into collected parts of himself. With the sounds of Afrobeat, R&B Fusion, Mantra and Hiphop. It is Brooklyn meets LA, Africa meets India. You can hear the deep healing and spiritual meaning he found through the Eastern spiritual traditions. You can taste his recent awakenings from the spices of his African roots.
The music gives your soul a sound.
Sri Kala is committed to uplifting his communities and all people to a higher ground. He is the founder of Unique Masterpiece which is a group for creative expression and wellness. Presenting a variety of teachers and artists all set on bringing more healing and creativity into the planet.
Learn More: srikala.com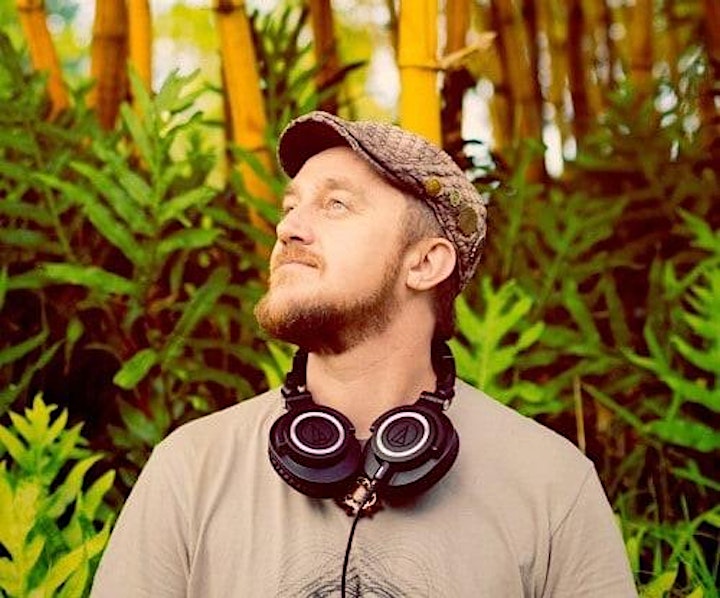 Liquid Bloom
Liquid Bloom was created by Amani Friend (of Desert Dwellers) in 2001 as a soundtrack for healing and the exploration of inner states. Blending the sounds of nature, world instrumentation, rhythmic chanting, and medicine songs, the music forged under the banner of Liquid Bloom was deeply ambient from the beginning and inspired by musical concepts rooted in the earth, meditation, and the power of sound to elucidate the trance-like states revered by so many of the world's ancient lineages. Evolving over the years from its initial ambient roots, the Liquid Bloom discography as it exists today hits on many diverse styles of electronic and dance music, and the project occupies a unique facet of the electro-acoustic landscape in its intention and adaptability. Whether experienced on the dance floor, or paired with meditation, yoga, bodywork, or ceremony, Liquid Bloom grants the listener a spacious soundtrack in our quest for inspiration and creative insight.
Learn More: liquidbloom.com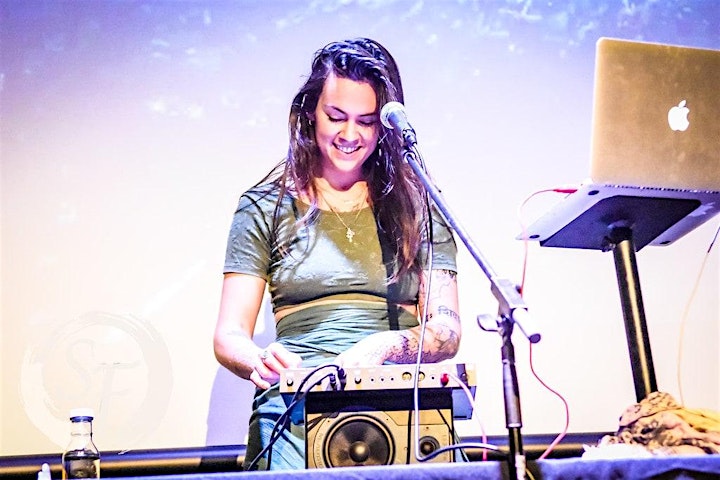 Lily Fangz
Lily Fangz is about fully engaging in the creative explorations of life, biting down, activating those around with passion, perspective, and perhaps asking the questions that aren't posed enough. Wordplay started way back- writing since she could hold a pencil, that process evolved into stories, sketches, poetry, rhymes. Her memory is capacious and flow sick like contagious- so she began to share her words and release them free from their pages. Gravitated towards performance poetry, a lot of slams, jams, and cyphers. Realizing making music and art is the only thing that can quench her thirst LFangz is here to chomp down and invites all to join the feast of engaging with this human experience!
Learn More: planetfangz.org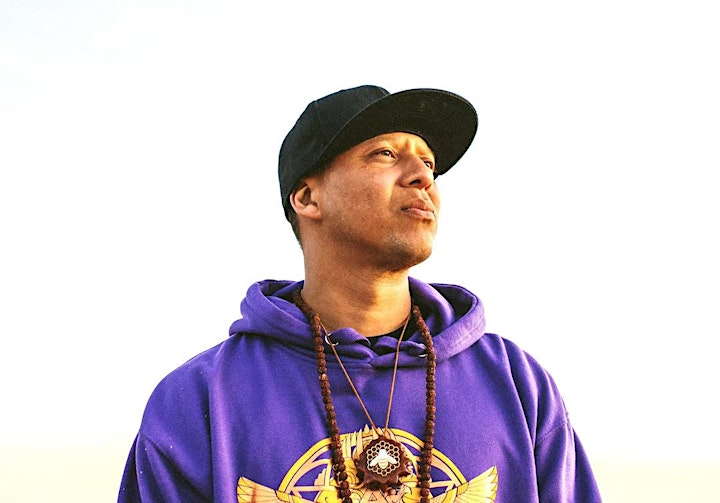 J Brave
J Brave's greatest gift has always been to bring people together. As a former counselor for homeless and at-risk youth, he learned the importance of service, and now sees his music as a means to inspire the world. He expresses himself as an MC, poet, rapper, songwriter, DJ, and storyteller. In addition, as visionary of Benevolece events, he aspires to curate diverse gatherings celebrating the power of human kindness through music, movement, and transformative arts.
J Brave founded the Hip Hop collective the Luminaries, has toured internationally as a live performer, Ecstatic Dance DJ, and helps people to express their creative gifts though his Keys Of Kreation community, and Actualize retreats. Beyond all of this accomplishments and titles he is most proud of being a father of his beautiful children Simunye and Numi.
"I am simply a vessel allowing the Universe to express through me. My intention is to inspire the remembrance of our divine nature. All praise to the Most High, all glory to God!"
– J Brave
Learn More: linktr.ee/BraveKindSoul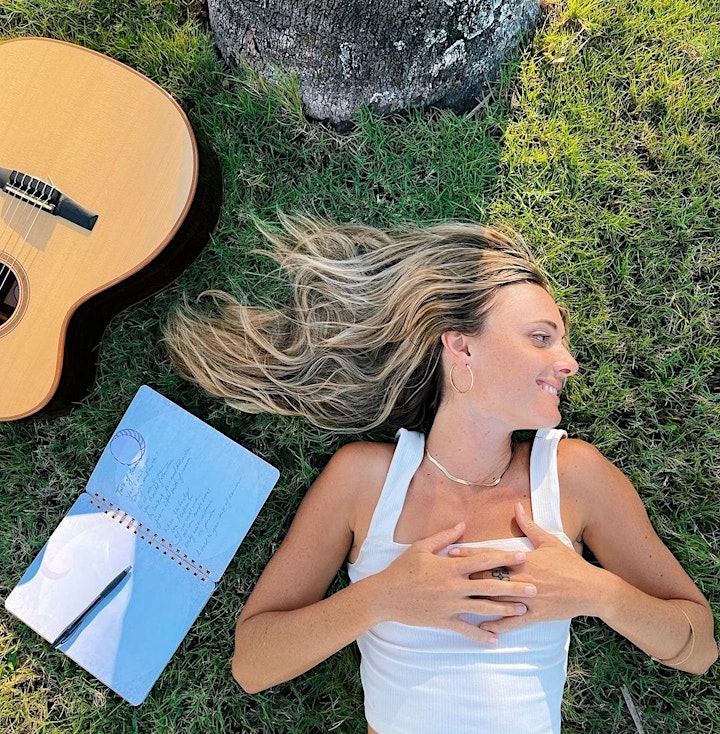 Amber Lily
(Concert + Workshop)
Since childhood, Amber Lily could be found humming in the garden. Both wildly inspired and heartbroken by the state of the world, her voice is her refuge. Her music is a call to reclaim health & wholeness, her voice a salve for personal and social wounds. Amber has roots on her family farm in Hawaii. Amber is bringing music as medicine from the garden to the globe. As part of a movement of people bringing unity through music and addressing real issues to inspire solutions, she has toured across the globe alongside conscious artists such as Trevor Hall, Dustin Thomas, Mike Love, Paul Izak, Rising Appalachia, Michael Franti, Ayla Nereo, Satsang and others who share a similar message of love, hope, liberation and inspiration.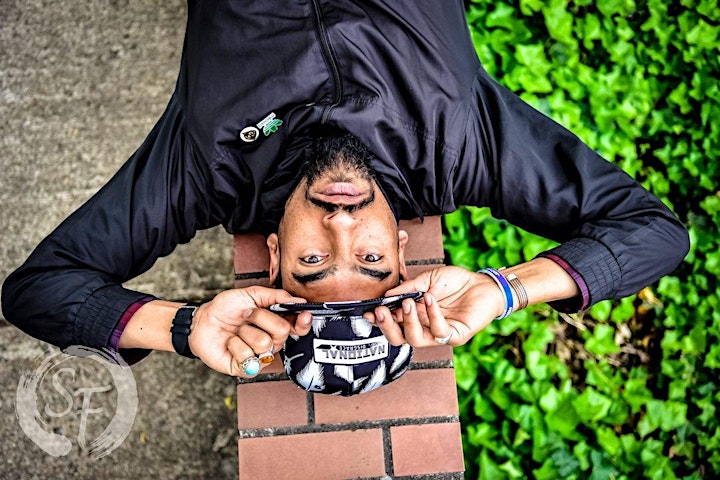 Mike Wird
Mike Wird is known for his highly provocative content and potent stage presence. His powerful messages create a sense of wonder for those ready to embark upon the adventure, meaning to go on an epic journey deep into the depths of the heart, mind, soul, and spirit, gaining a new sense of enlightenment. Mike has been actively cultivating community for over a decade as an Emcee, Deejay & Hiphop Cultural Arts Ambassador, raising awareness about ecological, social, and economic issues AND their solutions. Mike Wird is also an advanced permaculture designer/consultant/teacher, artist educator, entrepreneur, natural builder and trained real estate investor, promoting environmental stewardship and financial literacy. Mike shares his dedication to social and environmental justice through cultural arts and regenerative practices.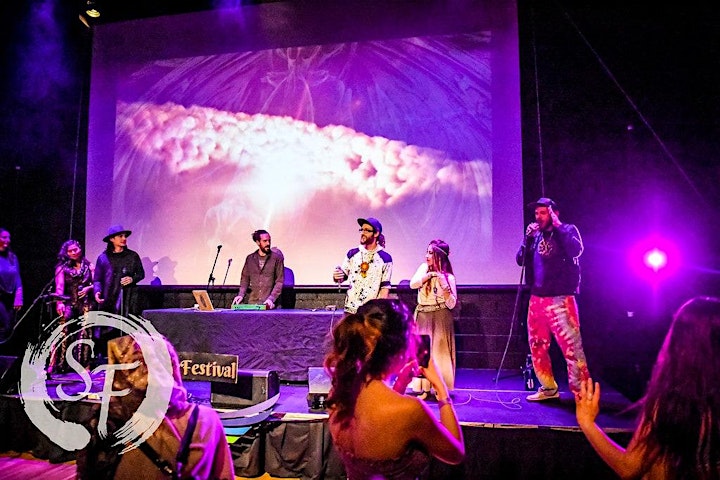 Original Currency
Yash Akasha, Wayra Huanca, Treaphort & C. Waters
New paradigms. Old souls. The result? Conscious crunk and timeless barz of fire.
Original Currency is a Hermetic Hip Hop Collective, currently composed of indigenous sound healer, Wayra Huanca, interdimensionally touring emcee, Yash Akasha, lyrical juggernaut C. Waters, legendary producer, Treaphort and other special guests – all of whom conspire to co-create OC's bumping beats, melodic hooks and rugged flows. This music bridges worlds by celebrating the original principles and disciplines of the Hip Hop tradition – with grooves that make you move, vocals that are rich and rootsy and lyricism that's right on the money. Through the ancient codex of rhythm and rhyme, we gain access to a secret alphabet, a universal language and a supreme intelligence. Original Currency members have worked with, featured, opened and closed for artists such as Matisyahu, Trevor Hall, DJ Cavem, Ixchel Prisma, Tubby Love and many others – including being selected as finalists for a Standing Rock solidarity music video competition by Talib Kweli and Xiuhtezcatl.
Learn More: coming soon!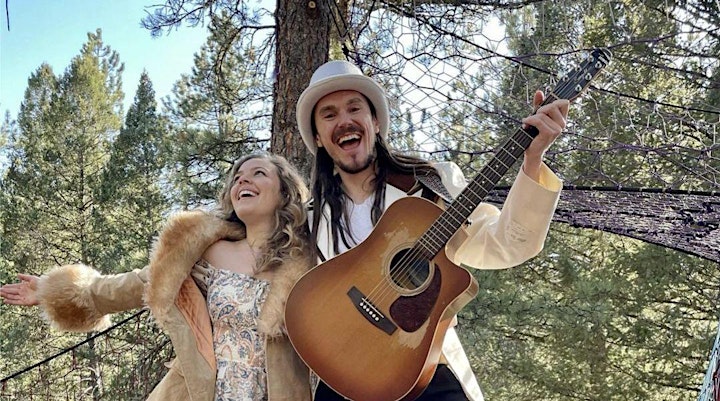 Andy Babb & Lara Elle
Andy and Lara are singer songwriters, best friends, lovers and explorers. Their music is an extension of that love, played in a classic, yet modern, heartfelt acoustic folk style. Hailing from Denver, Colorado their musical scent is one of wild flowers, fresh mountain air and sunshine. Join them for an acoustic experience like no other at a venue near you, sure to thaw even the coldest of hearts.
Learn More: andyandlara.com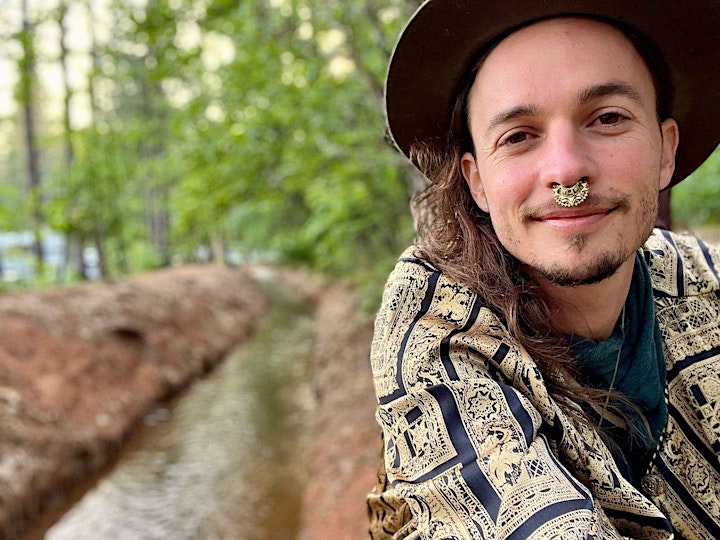 Bloomurian
Bloomurian is the electronic music & DJ project of Robin Liepman (Bloom), originally from California, and currently Colorado based. Bloomurian's sound ranges from Ecstatic Dance, World Bass, Trip-Hop, Glitchy, Psy-Dub, & Trap, to face-melting, heart-opening, soul-awakening multidimensional frequencies.
Bloomurian recently landed in Boulder, Colorado, and has quickly become a local favorite, getting booked left and right for ecstatic dances, concerts, festivals, and retreats. Bloomurian weaves original tracks, collaborations, remixes, and tasteful selections, into a rich tapestry of sonic alchemy, always tuning in to the ideal vibe for each particular event and audience.
Bloomurian reads the energy of the moment and steers the spaceship in the direction most conducive to ecstatic states of awakening and embodied movement medicine. Bloom has shared the stage, opened, and closed for many notable artists including: Dirtwire, Amani (Desert Dwellers / Liquid Bloom), Porangui, Rising Appalachia, Mike Love, Gone Gone Beyond, Kaya Project, Erothyme, Equanimous, Skysia, Volo, Scott Nice, Ryan Herr, Pere (Tribone), and DJ Bushman (founder of Envision Festival), Lavender Fields, and Blossomn.
Learn more: linktr.ee/bloomurian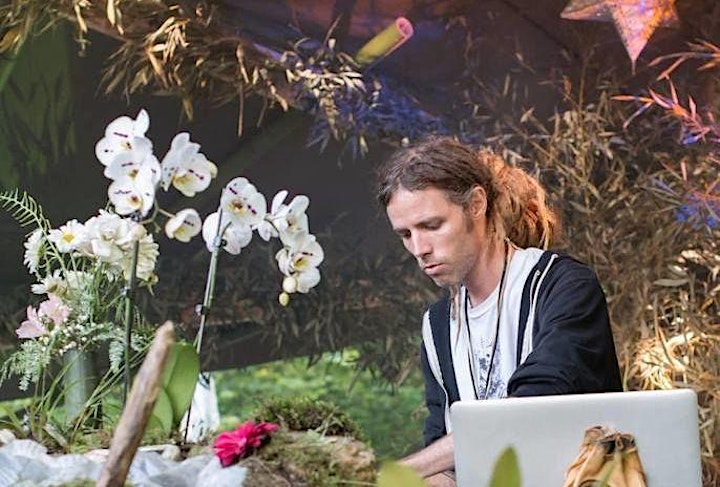 Stratusphere
Original mettamusic for the heart and soul. Through highly interactive, extremely unique, original music sets, Stratusphere aims to raise the vibration of the listener through doorways and walls of sound, earthy tones, grounding beats, and deep bass. Striving to share emotion and healing energy through sound, Stratusphere takes the listener on a journey deep beyond this third dimension drawing inspiration from the heart, spirits , the energy of the night sky, being surrounded by trees and nature, and the infinite mind.
Stratusphere has humbly shared the stage with Entheogenic, Telephon Tel Aviv, Random Rab, Bluetech, Desert Dwellers, Kayla Scintilla, Pathwey, Sixis, bioLuMigen, Kaminanda, Living Light, SaQi, Govinda, Aligning Minds, Nominus, Pericles, Futexture, Higher Learning, Akara, Ilya Goldberg (from Emancipator), Kynara, and many more, and has played at numerous festivals, intentional gatherings, and portal openings across the country and internationally.
Learn More: stratuspheremusic.bandcamp.com
Classes & Workshops
Permaculture Design
–
Soil Remediation & Tree Planting
with Root to Heaven
–
Introduction to Fungal Biology
–
Holistic Health & Wellness
–
Community Building Dynamics
–
Humane & Ethical Technologies
–
Open Mic & Slam Poetry
with Connor Marvin
–
Voice Activation Workshops
with Sri Kala & Amber Lily
–
Sacred Song Class
with Wayra Huanca
–
Yoga, Martial Arts & Dance
–
Live Painting, Laser Engravings & Visionary Arts
–
Indigenous Artisans & Local Vendors
–
Vegetarian Cuisine
–
& More TBA!