HeartFire Festival: Liquid Bloom, Lunar Fire, Porangui, & Original Currency
Description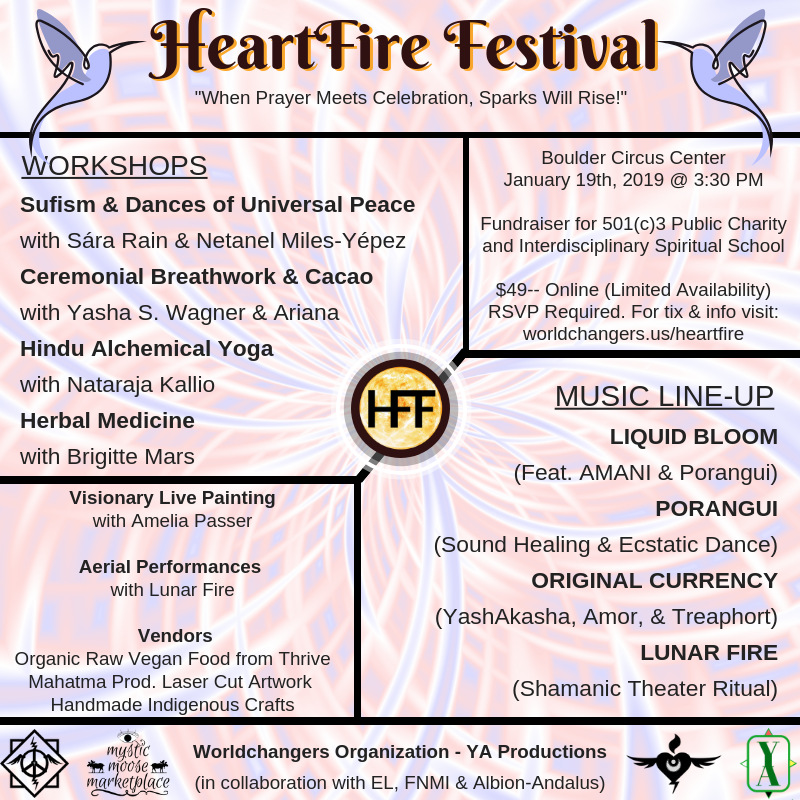 In our busy modern society, we long for meaningful experiences, connections, and opportunities to celebrate togetherness. That's why we are creating a gathering that's held in a grounded manner, to facilitate deeper connections and authentic transformation.

Join us for the premier of HeartFire Festival: An InterSpiritual Gathering for Conscious Creativity... Come play, heal, dance, and grow in an intentional container of new-paradigm culture and community!

This event will have a marketplace, including food provided by Thrive, as well as live painting, aerial performance, and the following line-up of musical headliners and spiritual workshops:



---
---


EVENT HEADLINERS (LIVE MUSIC)
---
---


LIQUID BLOOM
Live dance set feat. AMANI & PORANGUI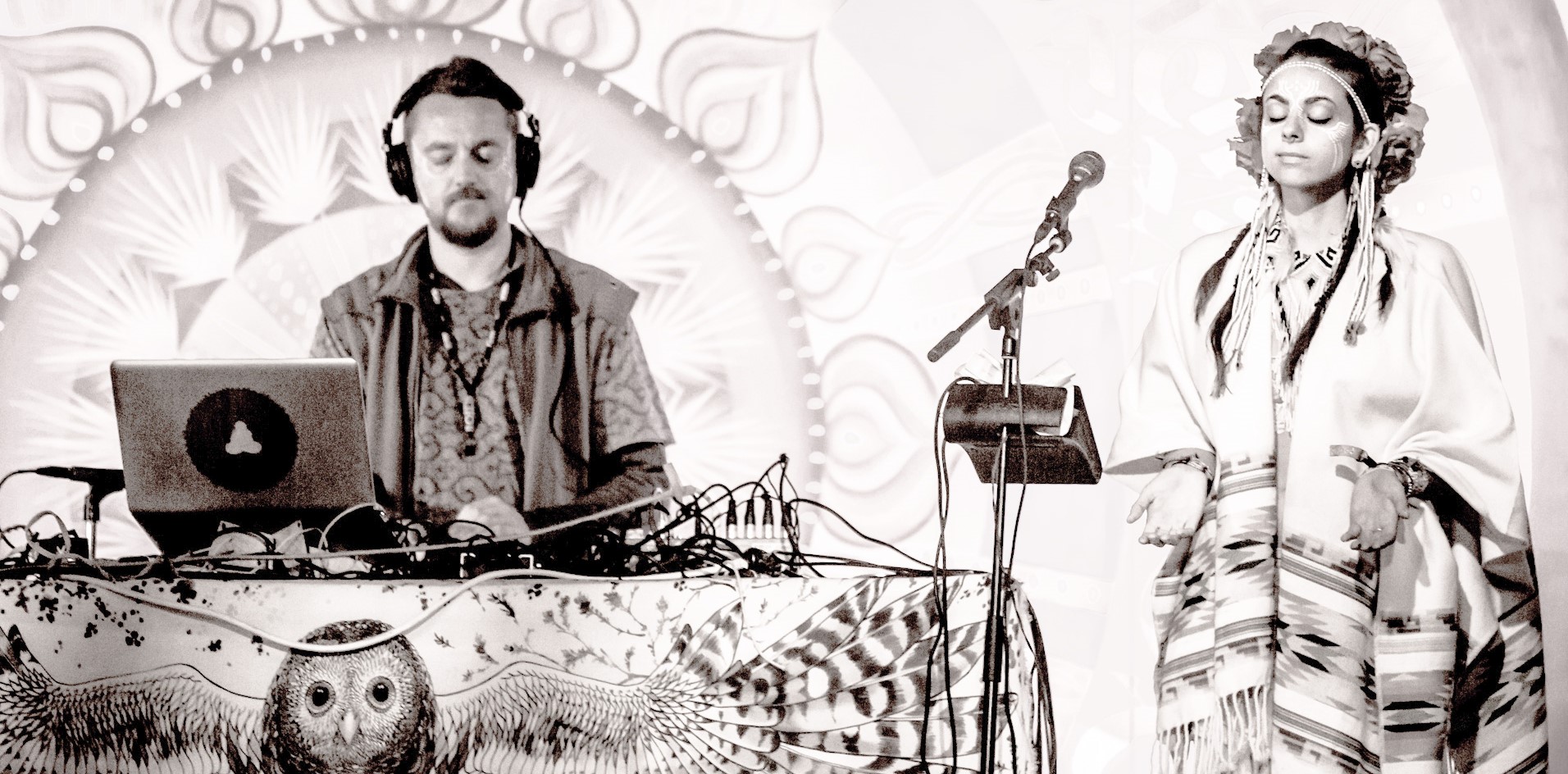 For nearly two decades, Amani Friend of Desert Dwellers has also been at the helm of the global-electronic project Liquid Bloom. Feeling equally at home on the international festival dance circuit, in the yoga studio, and in the more subtle sonic spaces reserved for intentional ceremonies guided by ancient allies, the wide-ranging artist collective under the umbrella of the Liquid Bloom project spans distance, time, and dimensions of mind.
Watch Video: Poranguí - Ayahuasca (Liquid Bloom and Poranguí Remix) [Official Music Video]

SoundCloud: soundcloud.com/liquidbloom
Learn More: liquidbloom.com
---
PORANGUI

Ecstatic dance with tribal instrumentation, acoustic sound-healing, and live looping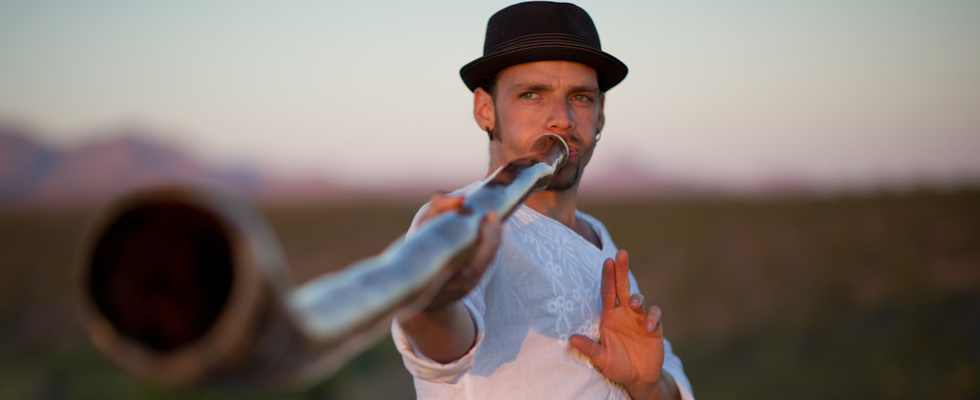 Poranguí is a musician, healer, and creative, residing amidst the red rocks of Sedona, AZ. Steeped in music and ceremony since birth, Poranguí was raised between the lands and cultures of his native Brazil, Mexico, and the Southwestern United States. Carrying on his lineage, he offers uplifting music and sound healing designed to awaken the body, mind, and soul... An evening with Poranguí might take you on a journey from deep, earthy didgeridoo grooves to high-vibe ecstatic Brazilian beats to blissful African kalimba lullabies. Serenades and storytelling to beat boxing and booty shaking: Together, these make an unforgettable experience.
Watch Video: Porangui Live Looping :: Festival Reel

BandCamp: porangui.bandcamp.com/
Learn More: www.porangui.com/
---
LUNAR FIRE

Sacred theater with musical impressarios and masters of illusion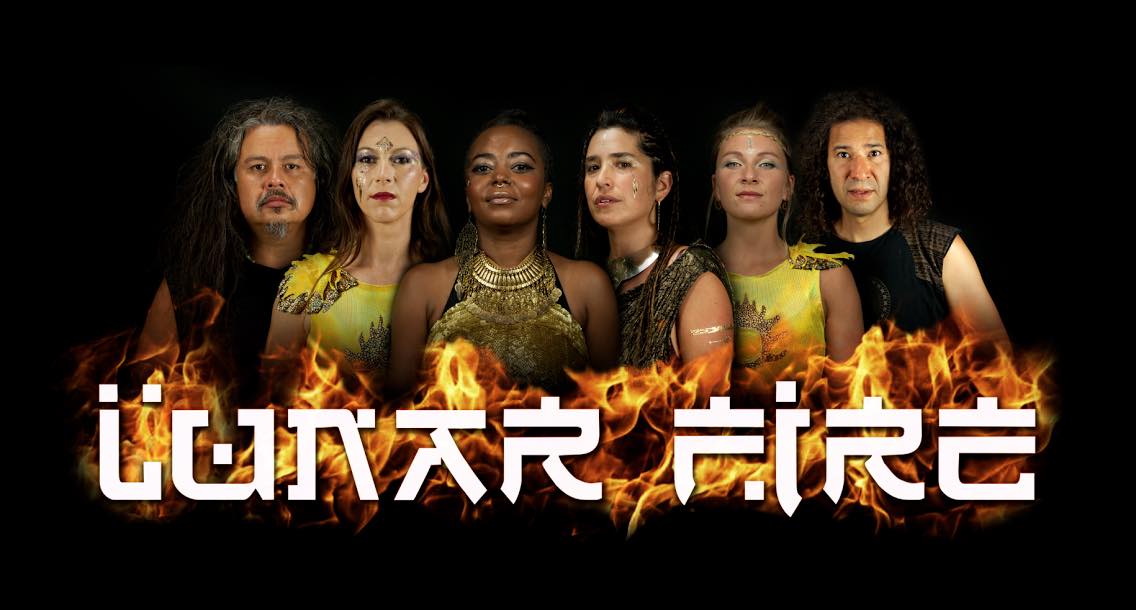 Originating in 2002 on Lake Atitlan in Guatemala, Lunar Fire, now based in Denver Colorado, takes audiences to new heights with spectacular dance and musical performances. Pre-Columbian flutes, multilingual vocalists, powerful drummers and a wide range of bass styles tell stories reflected in dance. Aerialists fly, drop from the sky, crawl into a cocoon and emerge a warrior, a nature spirit, an animal guide. World class musicians and performers pay homage to the ancestors and future generations of urban and ethnic cultures worldwide.
Watch Video: Lunar Fire Promo 2017
(New Video Coming Soon!)
Learn More: lunarfire.com/
---
Conscious rap feat. DJ Treaphort, Nirete "Amor" Llopis & MC YashAkasha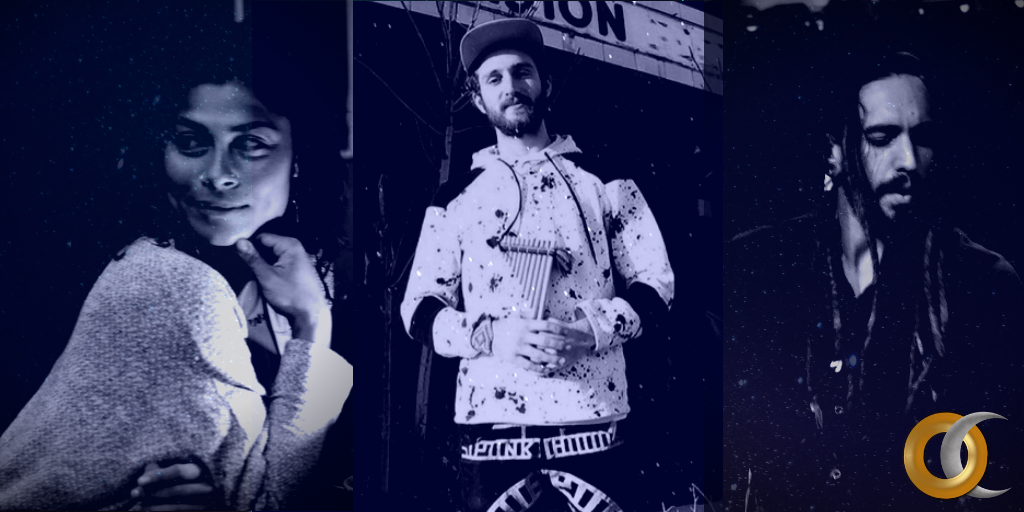 Primordial presence meets purposed creative flow... and it's fresh to death.
Beloved local DJ, Rob Treaphort, and interdimensionally touring MC, YashAkasha, have joined forces with a striking and powerful vocalist, Nirete "Amor" Llopis, to form a Renaissance Triad like no other. Together they co-create the ultimate Hermetic Hip Hop fusion for the Current Era. The grooves make you move, the vocals are rich and rootsy, and the lyricism—right on the money. Through the ancient codex of rhythm and rhyme, we gain access to a secret alphabet, a universal language, and a supreme intelligence.
Video, Website, & More Coming Soon

(Original Currency will be debuting their first full-length collaboration album at HeartFire Festival CO 2019!!!)
---
---


TRANSFORMATIONAL WORKSHOPS
---
---
Introduction to natural healing techniques from a master herbalist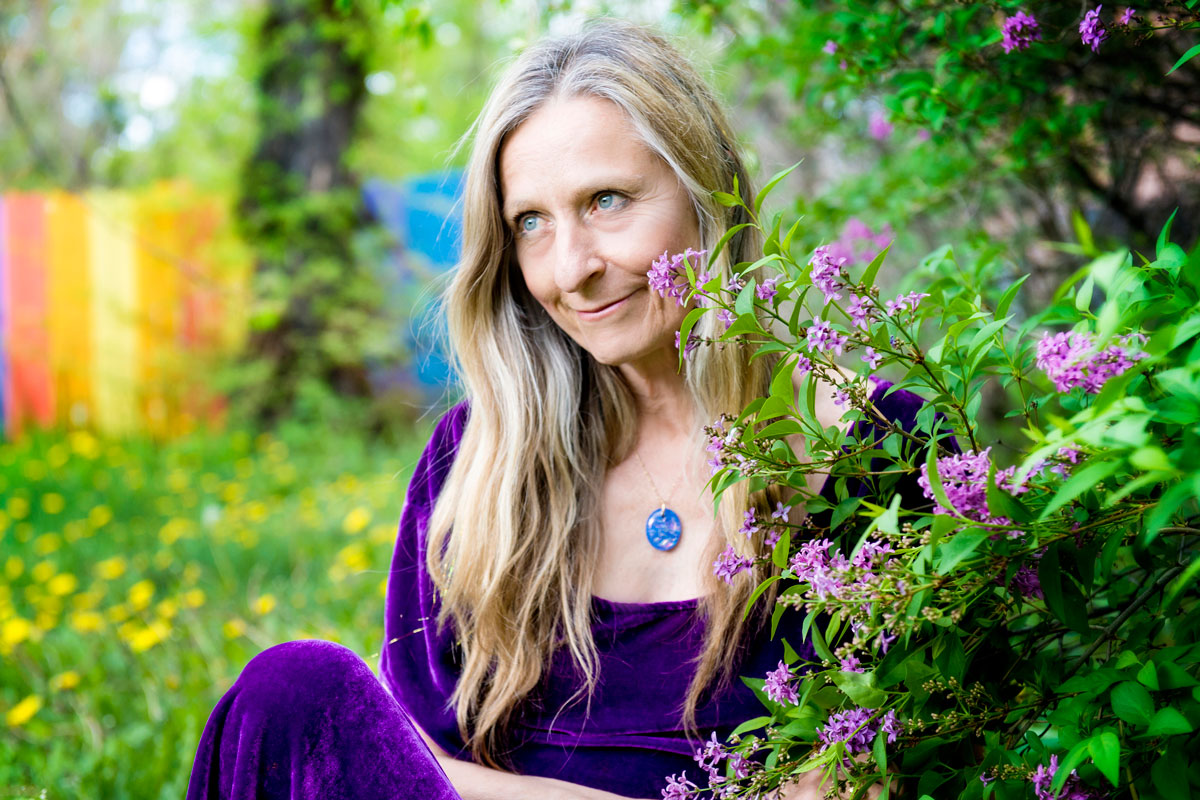 Brigitte is an herbalist and nutritional consultant of Natural Health with almost fifty years of experience. She teaches Herbal Medicine at Naropa University and The School of Health Mastery in Iceland. She has taught at Omega Institute, Esalen, Kripalu, Sivananda Yoga Ashram, Arise, Envision and Unify Festivals, and The Mayo Clinic. She blogs for the Huffington Post and Care2. She is also a professional member of the American Herbalist Guild.
Brigitte is the author of many books and DVDs, including The Home Reference to Holistic Health and Healing, The Country Almanac of Home Remedies, The Desktop Guide to Herbal Medicine, Beauty by Nature, Addiction Free Naturally, The Sexual Herbal, Healing Herbal Teas, Rawsome!,and co-author of The HempNut Cookbook. Her DVDs include Sacred Psychoactive, Herbal Wizardry for Kids of all Ages, Natural Remedies for Childhood Ailments, Overcoming Addictions, and Natural Remedies for Emotional Health. Her latest project is a phone app called iPlant that helps budding herbalists to identify plants in the wild.

Learn More: brigittemars.com/

---
Story-telling and wisdom teachings from the mystical Sufi tradition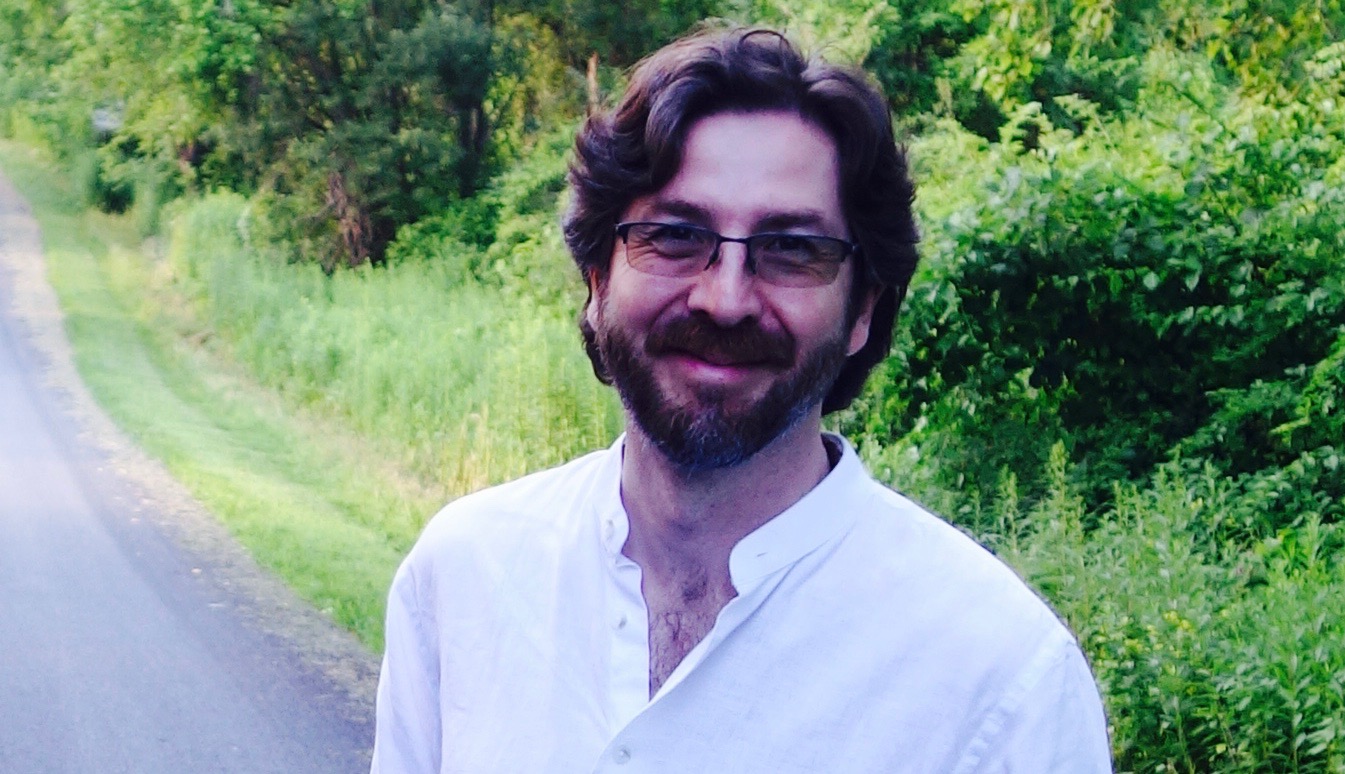 Pir Netanel (Mu'in ad-Din) Miles-Yépez is the current head of the Inayati-Maimuni lineage of Sufism. An artist, writer, and scholar of comparative religion, Pir Netanel studied History of Religions at Michigan State University and Contemplative Religion at the Naropa Institute before pursuing traditional studies and training in both Sufism and Hasidism with his pir and rebbe, Zalman Schachter-Shalomi, the famous pioneer of inter-faith dialogue and founder of the Jewish Renewal movement, as well as masters of various other traditions, including Father Thomas Keating. He has been deeply involved in ecumenical dialogue and is considered a leading thinker in the InterSpiritual and New Monasticism movements.
He is the translator of My Love Stands Behind a Wall: A Translation of the Song of Songs and Other Poems (2015), the co-author of the critically acclaimed commentary on Hasidic spirituality, A Heart Afire: Stories and Teachings of the Early Hasidic Masters (2009), the editor of various works on InterSpirituality, including Meditations for InterSpiritual Practice (2012), and a new series of the works of the Sufi master, Hazrat Inayat Khan, annotated and adapted into modern English.
Learn More: inayati-maimunis.org/
---


Collective invocations through movement, song, and dance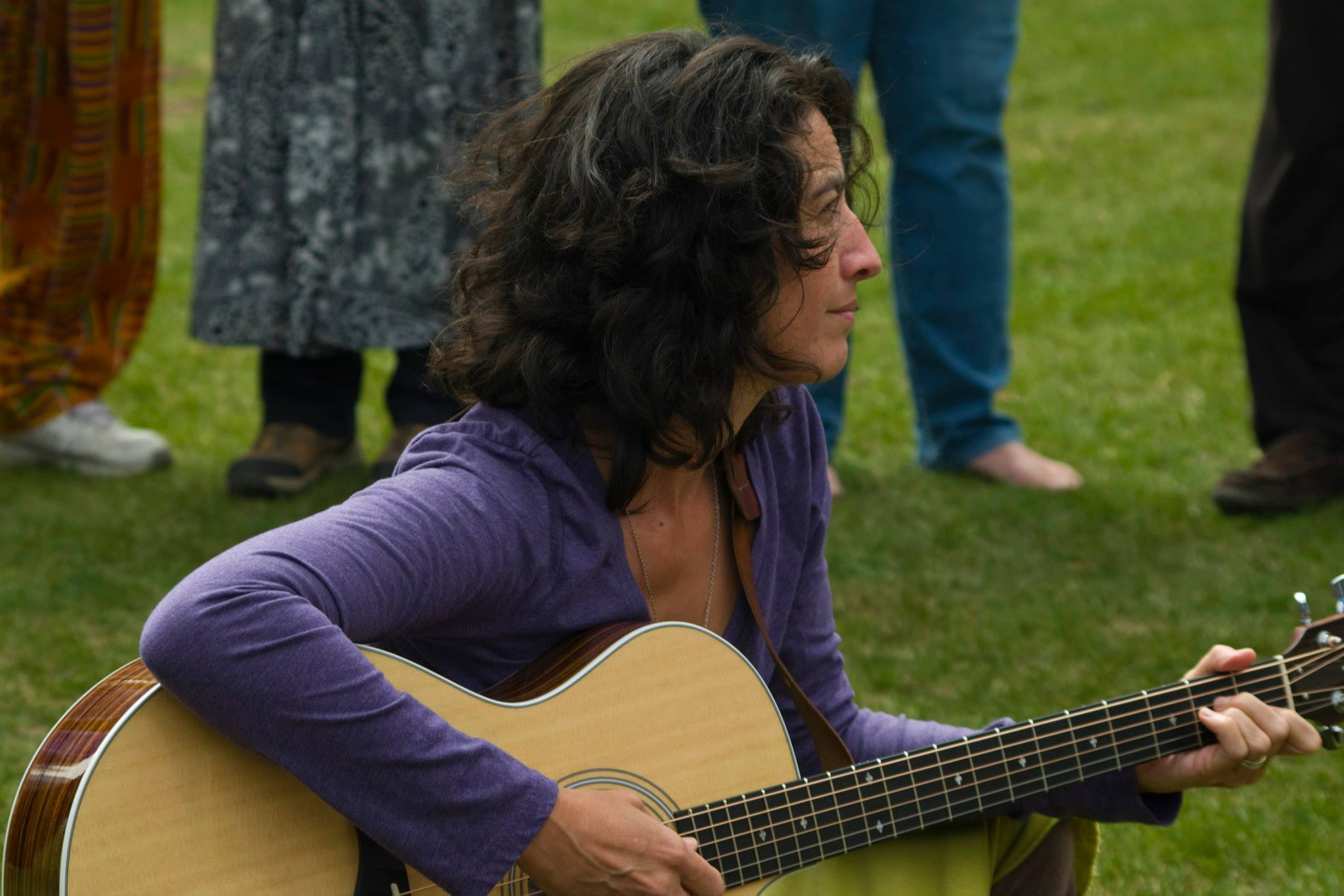 Dances of Universal Peace are a form of circle dances designed to bring the experience of prayer from many world traditions into the body, voice, heart and spirit. The Dances originated in the late 1960's through the vision of Murshid Samuel Lewis, a universalist Sufi master. The Dances have since been carried around the world, infused with intentions of peace and harmony. All Dances of Universal Peace are done in circles, which facilitates a communal experience of balance and mutual respect amongst all participants.
"The Dances I lead are tailored to the unique energy of each circle and designed with an awareness of the cycles and seasons of the earth, the energy and interests of the community, and celebrations of different spiritual traditions."
--Sára Rain
Learn More: trigoddess.org/dances-of-universal-peace


---


Medicinal Cacao and liberating cathartic Breathwork practice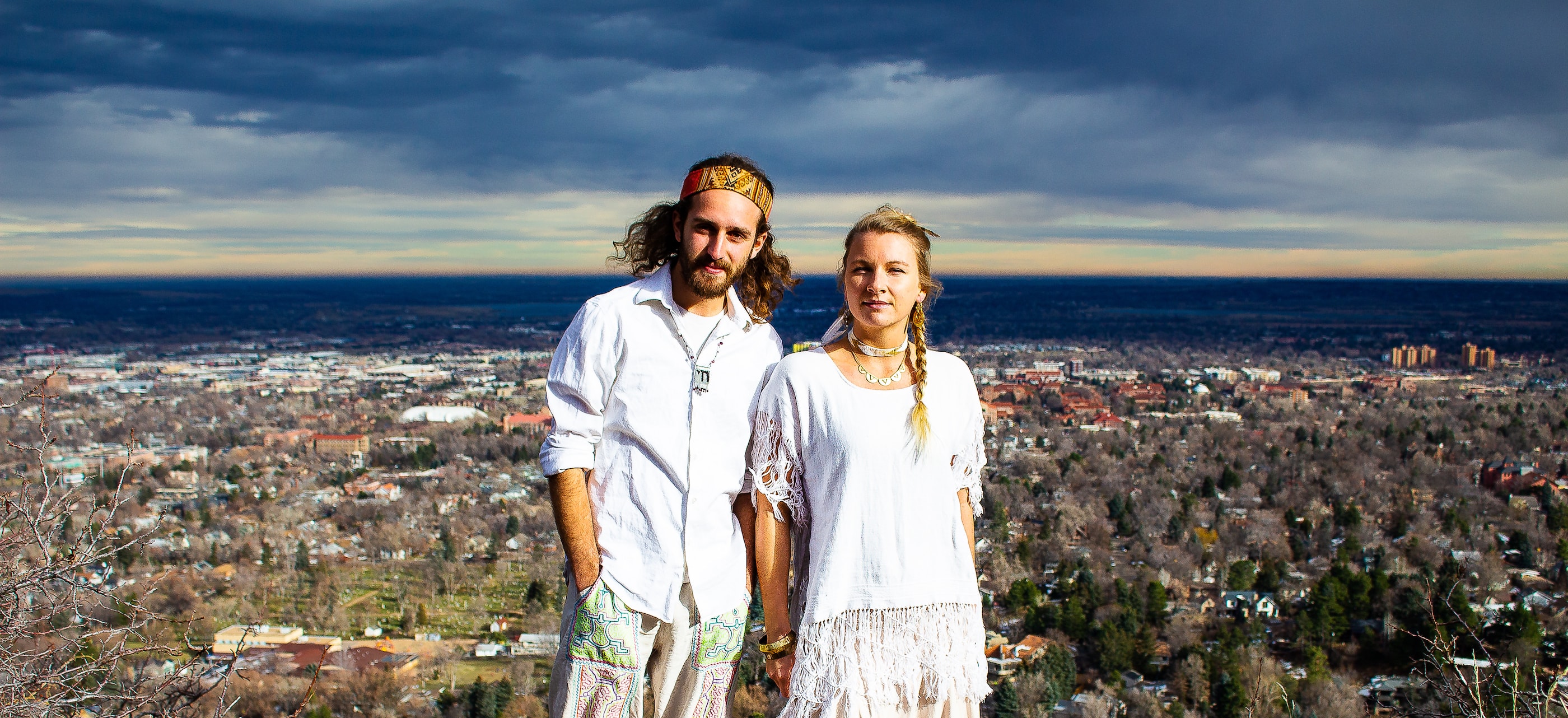 Cacao is a sacred plant medicine from Central and South America. It has a strong effect on both the physical and the subtle bodies. Cacao awakens and stills the mind, opens and activates the heart, and stimulates and clears the cardiovascular channels. Since time immemorial, Native cultures like the Maya have been well-aware of its potency, which is accentuated with practices of deep cathartic breath-work. Designed to alchemically eliminate the imprints and blockages in every "Chakra", this particular Primordial Breathwork technique comes from the Paititi Institute for the Preservation of Indigenous Culture and Ecology in the Peruvian Andes, where Yasha once lived. Yasha has received the direct encouragement of Roman Hanis and the Paititi Institute to facilitate shamanic breath-work practices, as adapted from the Huitoto nation of the Amazon rainforest.
Yasha is a renaissance being, an MC, and the visionary founder of Worldchangers Organization 501(c)3. He is also a T'ai Chi teacher, Shamanic Breathwork facilitator, dream-reader, and Sufi Dhakir. Yasha is currently in training with the Inter-Tribal Altar of the Golden Drum community, and is studying Kabbalah with the Inayati-Maimuni Order. Having completed his Bachelors in World Wisdom Traditions at Naropa University, Yasha is pursuing graduate-doctoral studies in Archetypal Jungian Psychology. Since childhood, Yasha has traveled all over the world, while receiving and sharing a diverse range of interspiritual, initiatic, and transformational practices. He now offers these techniques of Lucid LifeCare to the members of Trismegistus Academy at COMPASS retreat centers, and through local events.
Learn More: worldchangers.us
---
Deep experiential teachings and practices from the Yogic tradition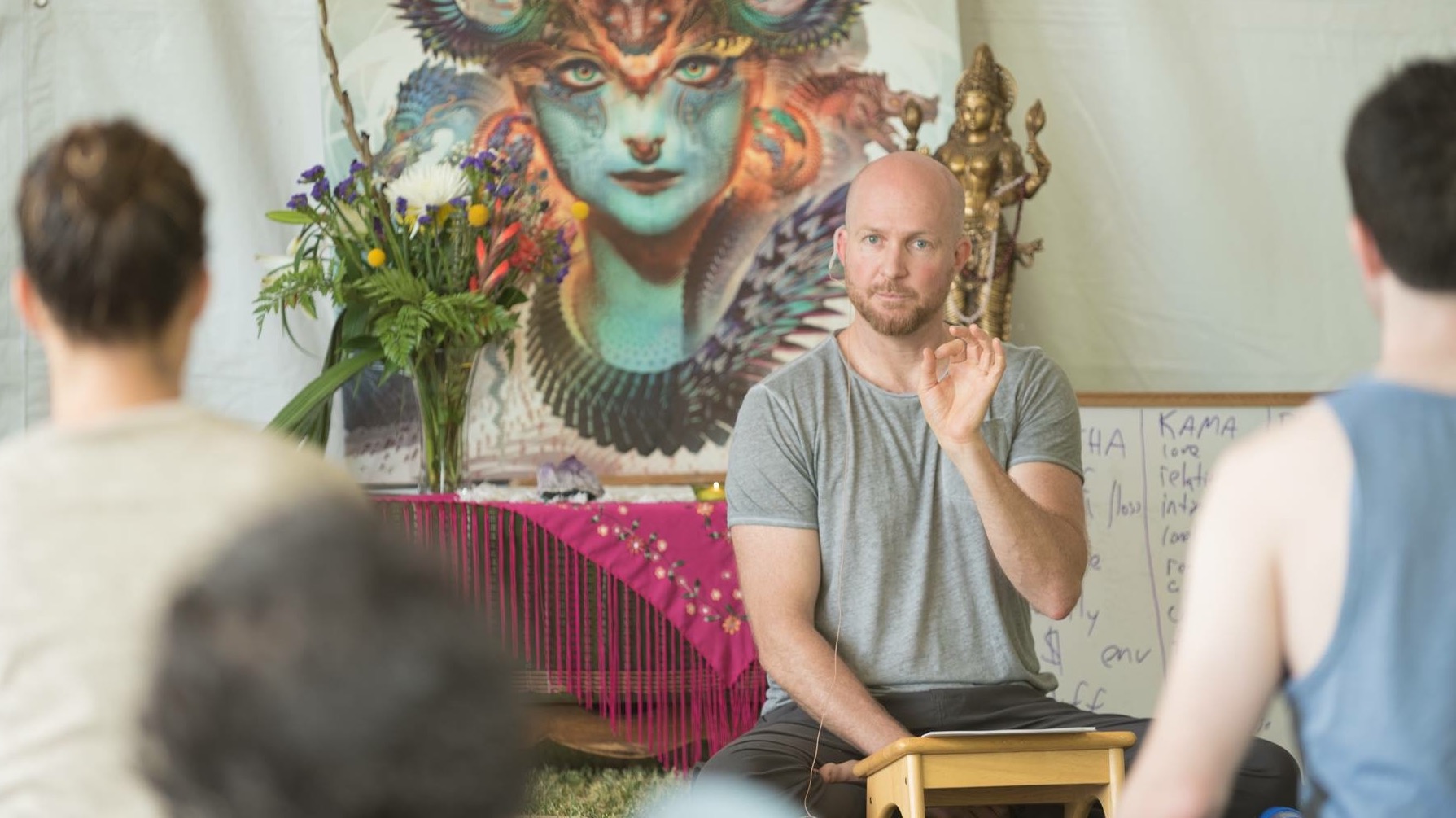 Nataraja Kallio has been a student of Yoga since 1989. He is a professor, storyteller, and director of the Yoga Studies degree program at Naropa University. Seven years of study in India provided the initial foundation for his learning. There, he immersed himself in the contemplative traditions of Sri Vidya, Ramana Maharshi, Sri Aurobindo, and the Hatha Yoga lineages of Krishnamacharya and Swami Sivananda. His teaching integrates the breadth of Yoga, from its meditative foundations, to its rich history, mythology and philosophy. As director of the only undergraduate Yoga Studies degree program in the U.S., Nataraja focuses on translating yoga to the west in a way that honors it's roots and its integrative spirit. Nataraja lives in Colorado with his wife and two daughters.
Learn More: naropa.edu/nataraja-kallio
---
---


OTHER OFFERINGS
---
---




Thrive: Raw, Vegan, Organic...

Our friends at Thrive Raw Vegan Cafe have created a health-conscious, eco-friendly, zero-waste, locally-owned, grass-roots source for the finest high vibe dining, and will be vending food at the event.

Learn More: thriveraw.com/
---
Visionary Artwork - Live Painting and Display
From the heart:
"Through my work, I strive to express the inexpressible. My art is an act of service to the Divine Mother..."
--Amelia Passer (Visionary Artist)
Learn More: ameliapasser.com/
---
Mystic Moose Marketplace
Indigneous Crafts, Creative Work, Nonprofit Merch

Mahatma Productions
Laser-Cut Artwork by Steven Newman
Learn More: mahatmaproductions.com/
---
---


ABOUT THE EVENT ORGANIZERS
---
---
HEARTFIRE FESTIVAL
HeartFire Festival is creating a new paradigm of prayerful celebration. HeartFire combines the live music and full-scale performance art of the festival scene with genuine inter-spiritual teaching and authentically held transformational workshops in a grounded and sacred atmosphere of intentionality. In this way, the initiatic Wisdom Traditions of the world are truly honored, and still ignited with a celebratory spark of passion and creativity.


---
WORLDCHANGERS ORGANIZATION
Worldchangers Organization is an interdisciplinary 501(c)3 nonprofit and spiritual school dedicated to personal transformation and inner peace as a vehicle for global transformation and peace in the world. As a public charity and a youth-led international movement our primary initiatives include: Education, Creativity, Healing, Sustainability, Diversity, Leadership, Spirituality, and Reciprocity.
Learn More: worldchangers.us
---


YA PRODUCTIONS
More information about YA Productions TBA shortly!