Location
The Abode of the Message
5 Abode Road
New Lebanon, NY 12125
Description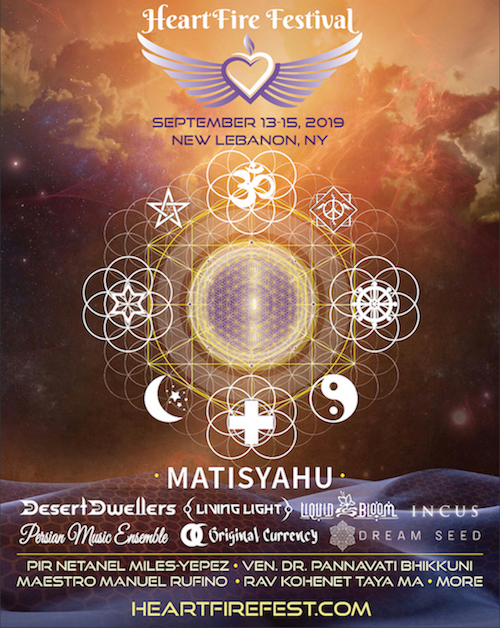 A high-quality, intimate gathering for less than 350 attendees. Get your tickets early! They will sell out.
---
---
LIVE MUSIC
MATISYAHU (duo w/ Aaron Dugan plus rare spiritual workshop)

DESERT DWELLERS

Living Light

INCUS

Liquid Bloom
(Original DJ set with AMANI FRIEND)

Dream Seed
(Shamanic Sound Healing Ensemble)

Original Currency

(Hip Hop w/ YashAkasha, Treaphort & Amor)

Persian Music Ensemble
(with Persian Sufi Whirling)

More TBA
---

TEACHERS & ELDERS
Maestro Manuel Rufino

Ven. Dr. Pannavati Bhikkhuni

Rav Taya M

â

Kohenet

Pir Netanel Miles-Y

é

pez
---


WORKSHOPS & CLASSES
Spiritual Dialogue with Matisyahu

T'ai Chi & Qigong class

Yoga classes

Amazonian Primordial Breathwork

Sufi Dervish Whirling class

Sacred Fire Ceremony

Intro to Western Astrology

Medicinal Cacao

Zikr and Storytelling

Shabbat ceremony
---
HEALERS VILLAGE
(Organized by Alyona Mindlin)

Massage

Bodywork

Energy-work

& other Holistic Healing Modalities
---
...PLUS...
Delicious, healthy, local food options

Visionary artists live painting & display

Multimedia performances

Vendor's market
---
---
HeartFire Festival: An InterSpiritual Gathering for Conscious Creativity
"When Prayer Meets Celebration, Sparks Will Rise!"
In our busy modern society, we long for meaningful experiences, connections, and opportunities to celebrate togetherness. That's why we are creating a gathering that's held in a grounded manner, to facilitate deeper connections and authentic transformation.
---
---


EVENT HEADLINERS (LIVE MUSIC)
---
---


MATISYAHU
Intimate Duo with Guitarist Aaron Dugan and Spiritual Dialogue Workshop w/ Pir Netanel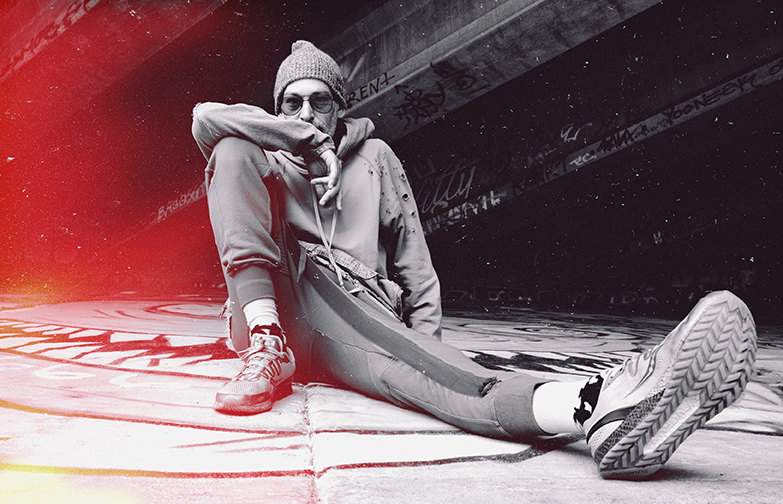 Matisyahu brings his acoustic show to HeartFire Festival 2019 following sold-out performances of this intimate duo format in Performing Arts Centers around the US. Described by the Miami New Times as "tremendous, zen-like, and enlightening," Matisyahu brings these stripped back versions of his chart-topping songs, deep catalogue, as well as new and unreleased material to Upstate New York for one-night only. The show features long-time and original Live at Stubbs guitarist Aaron Dugan. Presented in its most raw form, Matisyahu will highlight his repertoire allowing his voice and beat-boxing, paired with inventive guitar arrangements, to expand through a lyrical intensity and musical improvisation. This format naturally digs deep into the meaning of the song itself, and lays Matisyahu's spiritual journey bare, bringing a closeness to the artist-fan relationship.

Watch Video: Matisyahu - One Day (Official Video)
QUOTES
"Hearing Matis sing acoustic was nothing less than a spiritual experience. His voice soared, on point and pure, never once faltering…Anyone who was present at last night's show witnessed something magical. Many walked away with a sense of peace and pride. Matis is one hell of a musician..."
- Miami New Times
"Matisyahu left audience members in awe last night at Memorial Auditorium after a two-hour program of song and discussion…The duo soared through "Thunder," "Jerusalem," "On Nature" and "Youth," closing each song with a few minutes of vigorous beatboxing and improvisation…You wanted to scream, but I was speechless."
- Stanford Daily
"From Jerusalem and Warrior to Indestructible, fans raised their hands, as if Matis was singing their gospel. And it wasn't just the 20-something crowd reveling in the mood; there were Jewish moms, grandmas ... kids and old men... I even caught a stoic security guard nodding with the music and laughing with the banter."
- Tampabay.com
"When you listen to Matisyahu, his passion transcends through his music as it is, but watching it unfold live is an entirely different experience, in the best way…The acoustic evening with Matisyahu was truly a moving and spiritual show. He made you feel like you were along on the musical journey with him. It was such a calming and enjoyable experience. His connection with god is as inspiring as his music. He's an amazing singer, great lyricist, tremendous performer and awe-inspiring soul"
- Creative Loafing
Learn More: http://matisyahuworld.com/
---
DESERT DWELLERS
World Electronic Music for Dance & Yoga
---
LIQUID BLOOM
DJ Set set with Amani Friend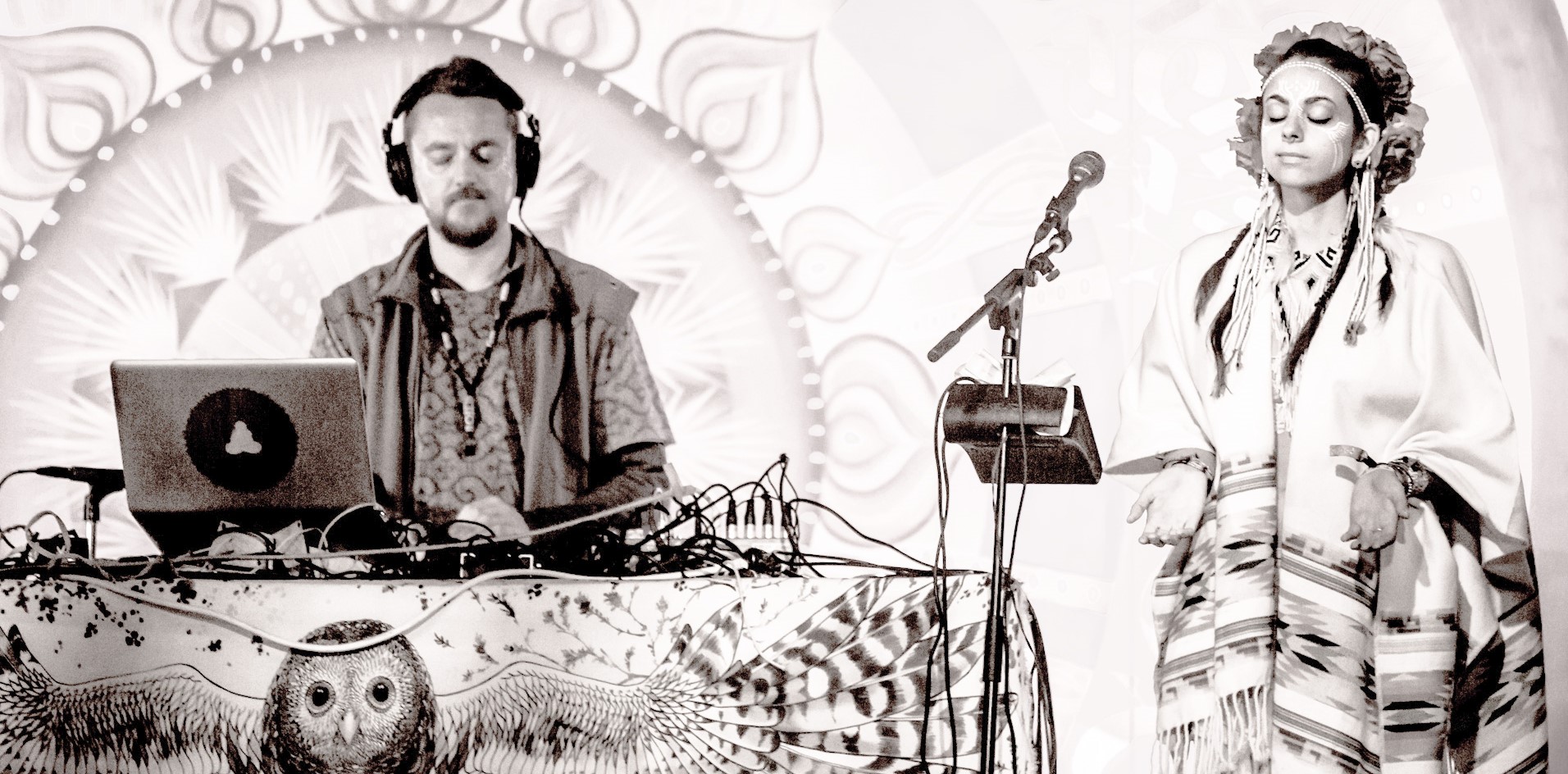 For nearly two decades, Amani Friend has also been at the helm of the global-electronic project Liquid Bloom. Feeling equally at home on the international festival dance circuit, in the Yoga studio, and in the more subtle sonic spaces reserved for intentional ceremonies guided by ancient allies, the wide-ranging artist collective under the umbrella of the Liquid Bloom project spans distance, time, and dimensions of mind. As one half of Desert Dwellers, Amani brings his dance floor guidance and experience to harness a deeper, transportive journey, giving as much weight to calm and the serene as to the ecstatic groove. As founder of Liquid Bloom, he has guided the project through its many lives, and its many rebirths at the hands of remixers AtYyA, Numatik, and Mose to name a few. The Liquid Bloom experience unfolds in a multitude of incarnations. Amani is able to craft deep, entrancing journeys during his solo DJ sets.
SoundCloud: soundcloud.com/liquidbloom
Learn More: liquidbloom.com
---
LIVING LIGHT
Entrancing Dub and Body-moving Uptempo Electronica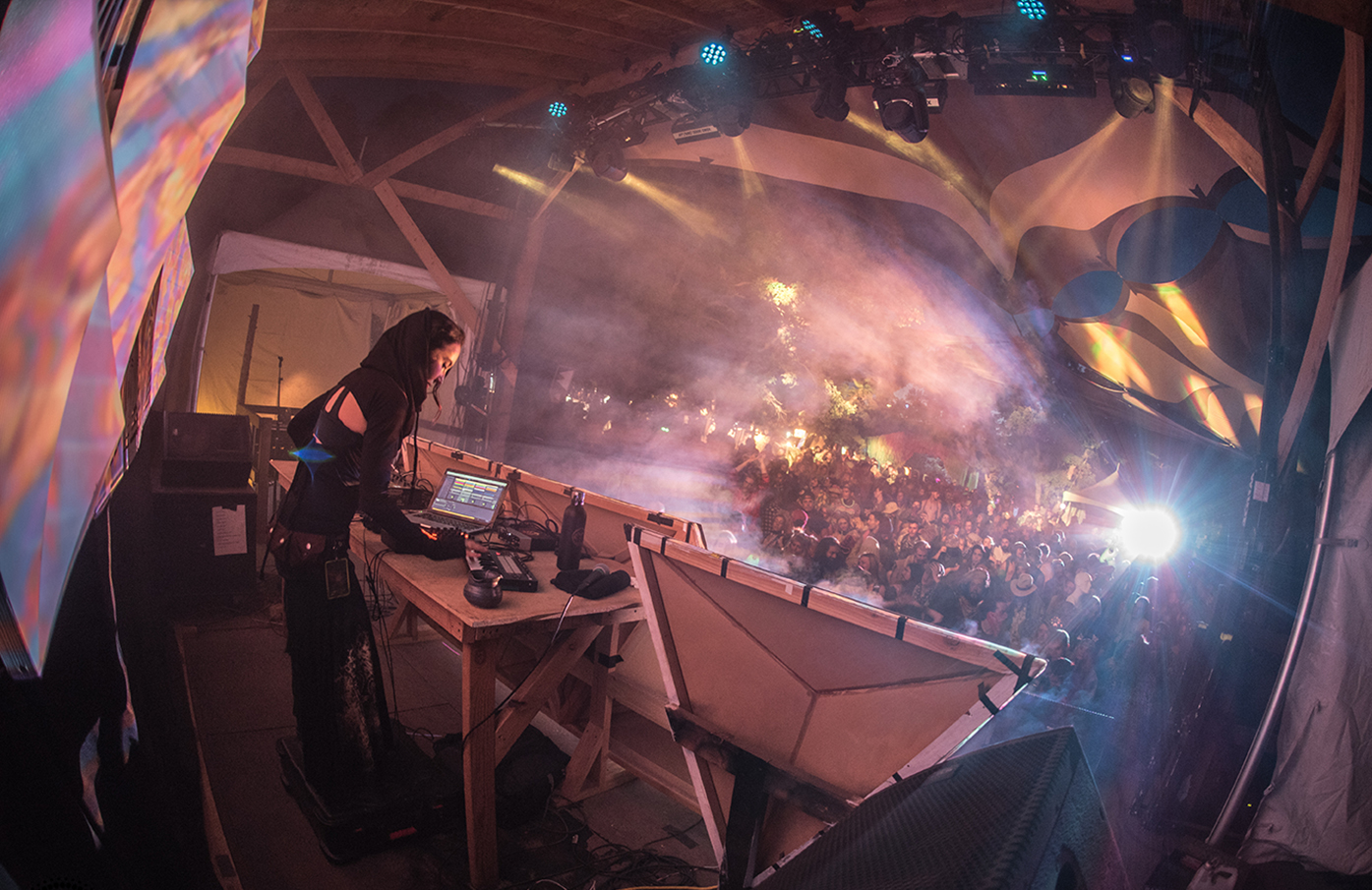 Entrancing dub and body-moving uptempo electronic opuses are the hallmark of the Living Light sound, blending global beats, indigenous voices, swirling symphonic melodies, and a dash of psychedelia that has lit up audiences coast to coast. Eartha Harris officially launched her Living Light project in 2012 having spent half a decade behind the keyboards in the pioneering live electronic hybrid Psylab.
She now has three full albums and two EP's under the Living Light name, her most recent release titled "The Great Attractor" on Desert Dwellers' Desert Trax label in 2018, in addition to compilation appearances on Merkaba Music and Sofa Beats compilations, and official remixes for Papadosio, CloZee, Wildlight, Desert Dwellers, David Starfire, and many more heavy-hitters on the festival circuit.
The name "Living Light" has multiple interpretations, and simultaneously refers to living non-materialistically, maintaining a positive outlook, and all life originating from star-stuff.
Learn More: https://livinglightmusic.info/
---
INCUS

Living, breathing, ecstatic life-rhythms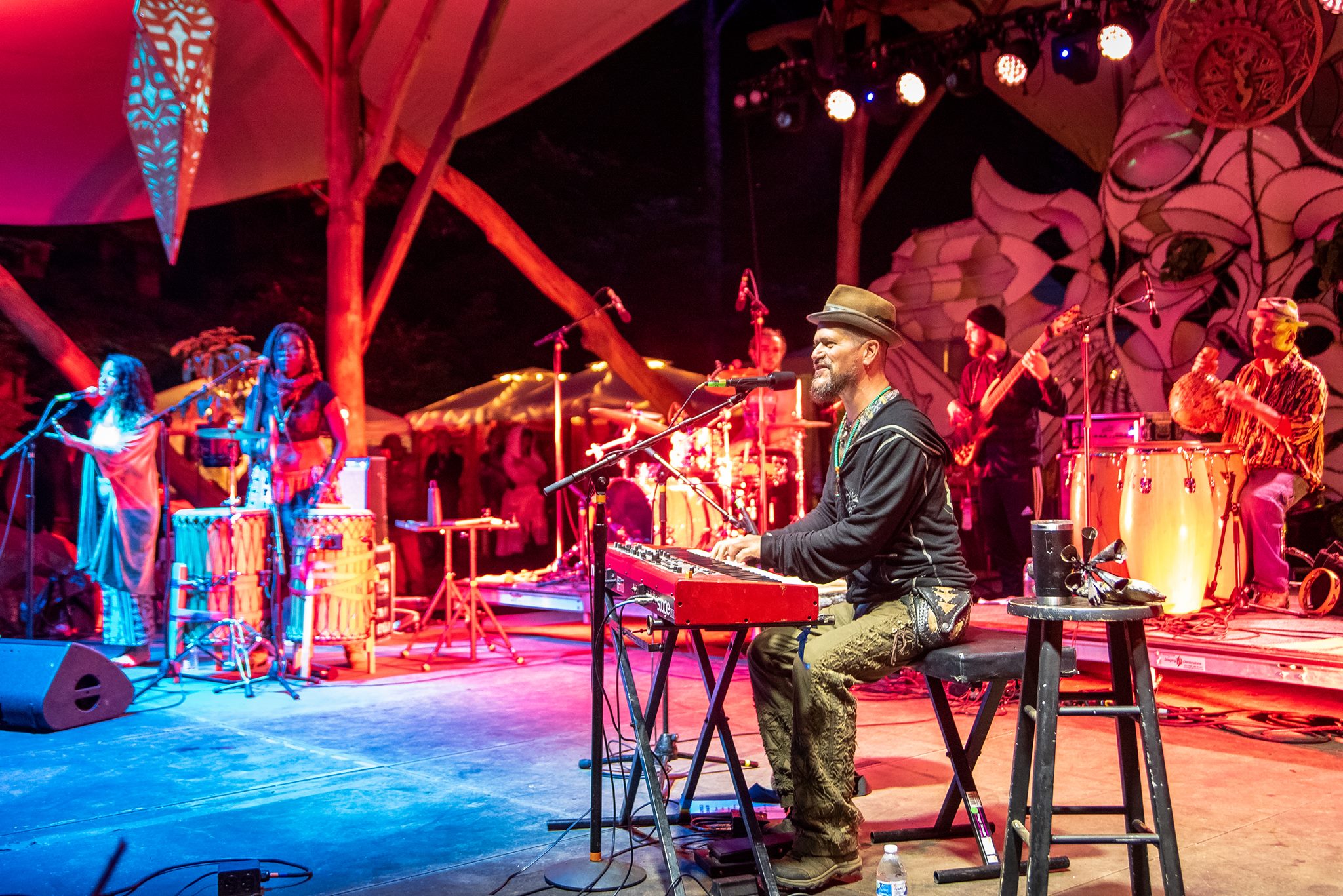 Drawing on varying influences both musical and spiritual, Incus stands beyond simple definition in it's musicality and style.

During the last many years, Incus toured countless miles, making music at various festivals including Envision Festival, Burning Man, Unifier Festival, DiscJam, PermaJam, Zen Awakening, Devotionfest, Gratifly Festival, Boston Green Fest, 3DL, Firedance, and at various venues in the US and in Central America.

An Incus performance is a gathering of people who come together to live and breathe the fullness of being alive. With the ability to get crowds sweating in their dance and singing from their hearts, the band is equally at home onstage, plugged in or acoustic, in cathedrals with choirs, or at festivals around the country. They have gained appreciative followings from these diverse settings.

Jason Cohen, the visionary force of the band, has been producing powerful healing and expressive arts gatherings with a focus on reverence for nature, and inspiring people through creativity, for many years. He is a big part of an exciting Land project in Massachusetts, is the Director of a 501c3 "The HeARTbeat Collective", and curates New England's premier Summer Solstice event, Unifier Festival. Jason is also known for his work producing 34 Forestdance gatherings, which have taken place in 7 US states and 12 times in Costa Rica.

Incus has 3 studio albums and 1 live album recorded at Alex Grey's COSM. Their latest full length release is entitled "Reconciliation".
Incus weaves together and honors Land, Ceremony, Culture Creation, Ecstatic Experience, Creativity and Community, and acts as an inspiring carrier of the wisdom and song of this work.

Jason Cohen: vocals and keys
Debo Ray: vocals & percussion
Esperanza Yennie: vocals & percussion
Brian Wolverton: Surbarhar
Thomas Matherly: Bass
Jed Blume: tablas and percussion
New Warrior Song outro clip https://www.youtube.com/watch?v=9DKVS8GSTCI
What Am I https://www.youtube.com/watch?v=M92AggAy_Yo
---
ORIGINAL CURRENCY
Hermetic Hip Hop with YashAkasha, Treaphort, & Amor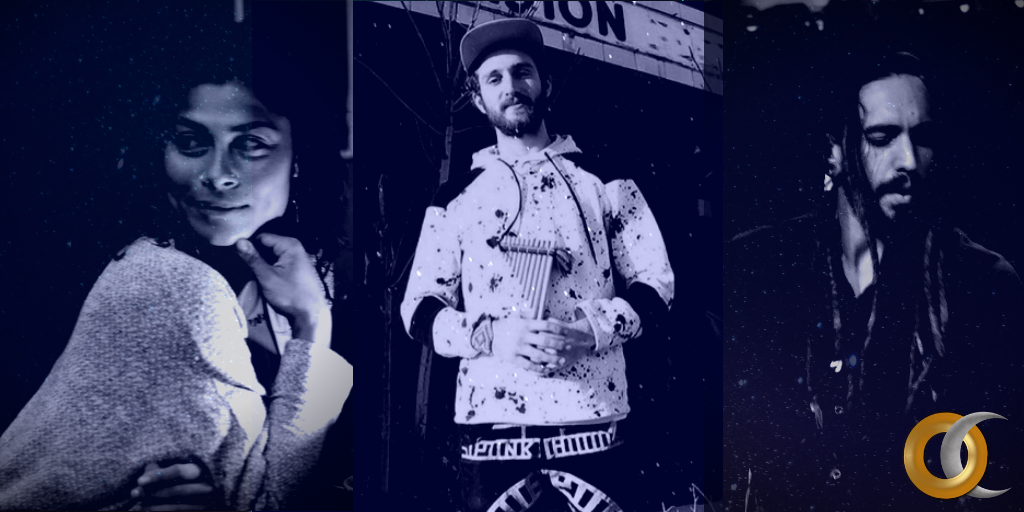 Primordial presence meets purposed creative flow... and it's fresh to death.
Celebrated ecstatic DJ and producer, Treaphort, and interdimensionally touring MC, YashAkasha, have joined forces with a striking and powerful vocalist named Amor, to form a Renaissance Triad like no other. Together they co-create the ultimate Hip Hop fusion for the Current Era. The grooves make you move, the vocals are rich and rootsy, and the lyricism is right on the money. Through the ancient codex of rhythm and rhyme, we gain access to a secret alphabet, a universal language, and a supreme intelligence.
In the past decade, Amor has toured internationally as a professional vocalist and dancer, performing over 200 shows in 23 different countries. In 2012, she performed a Hip Hop song in front of the president of Taiwan -- on national television -- with 150,000 viewers. Bringing timeless melodies and catchy hooks into the mix, Amor diversifies and punctuates the sound of driving rhyme-schemes with the fluidity of sacred invocations and prophetic proclamations for the changing times.

Treaphort is a well-respected architect of ecstatic sounds, who has been plugged into the international dance circuit for a decade and has been producing and DJing for almost two decades, since the age of 13. He is the founder of Golden Turtle Sound, co-director of Rainbow Lightning, and co-founder of Original Currency.

YashAkasha has been performing poetry on stage and rhyming with a passion since his earliest childhood memories. Soon after his first homemade music video quickly gained thousands of views, his song for Standing Rock was selected as a finalist for a Hip Hop competition by Talib Kweli and Xiuhtezcatl Martinez. He then went on to release his first album, Rapture (2017), which was well-received, including press coverage in Delumin/a online journal.

Learn more: http://gofundme.com/original-currency
---
DREAM SEED SHAMANIC SOUND HEALING
with ensemble members Matt, Shola, AJ, Brooke & more TBA!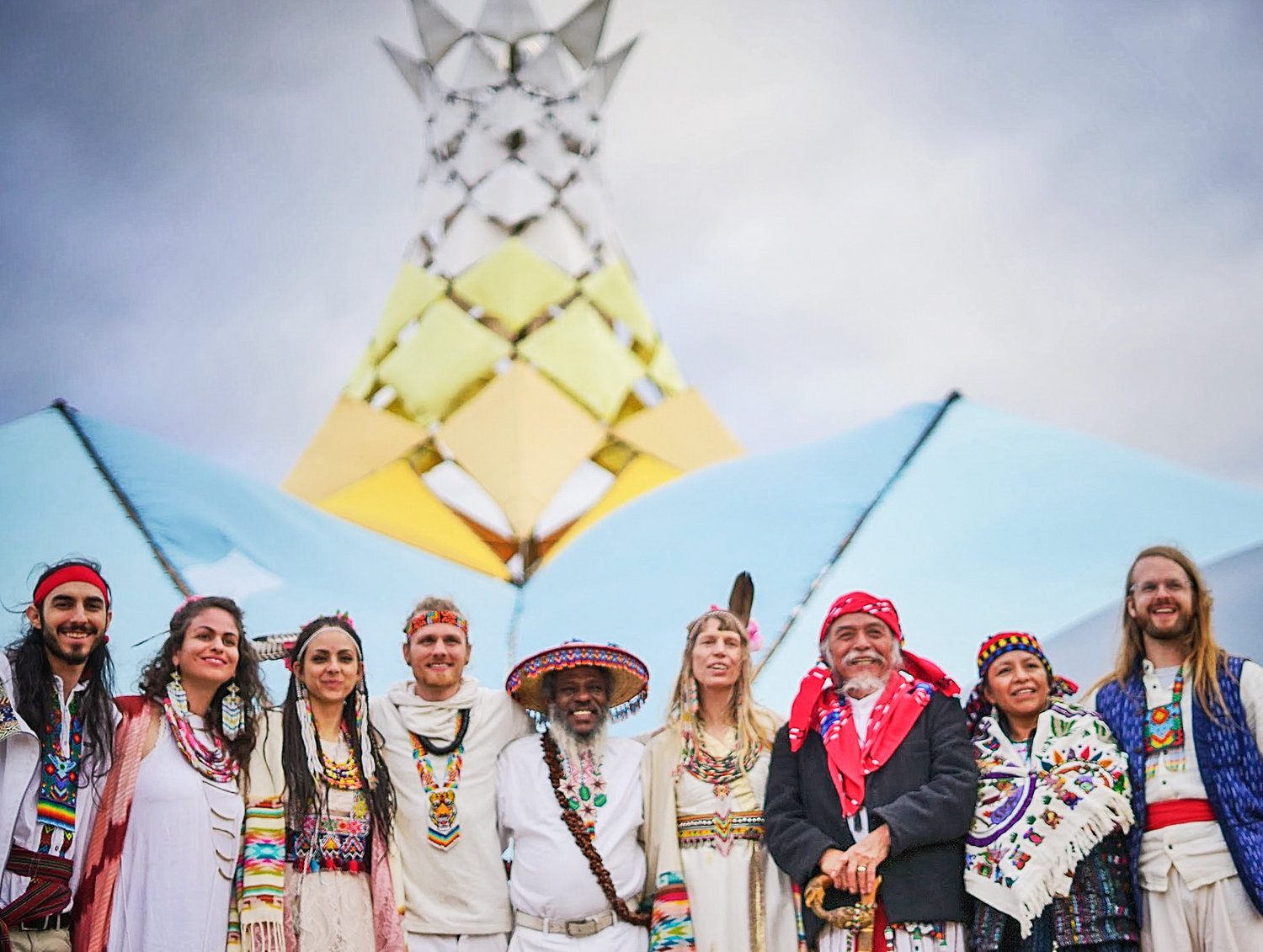 Dream Seed is a two-hour sound bath hosted by members of Golden Drum and Didge Project. Shamanic chanting, mantras, overtone singing, Native American songs, indigenous music, didgeridoos, crystal singing bowls, bells, gongs, harmoniums, tuning forks and other overtone-emitting instruments are used to create an environment conducive to deep relaxation and inward investigation. Participants are led through guided meditations and sound healing practices designed to harmonize body, mind and spirit.
"Tonight's event was a spiritual ceremony first and a concert second. Not because the music wasn't the most transcendent but because the function felt like it was to to connect with our souls and to elevate us and to heal us rather than simply to deliver music for enjoyment or entertainment.
It was the sound of the soul to align the souls to the greater spirit and it was effective and it was really powerful and it was spontaneous. It was loving. It brought us to the peace that does surpass understanding."
— Alex Grey
Learn More: http://dreamseedsound.com/
---
PERSIAN MUSIC ENSEMBLE & SUFI WHIRLING
with Juliet Rabia Gentile & Company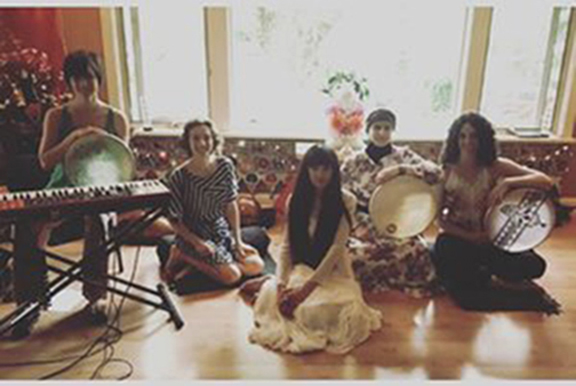 Persian Music Ensemble's music is infused with the lyrical poetry of Rumi and Hafez, as well as Sufi repertoire including Turkish Sacred songs (Illahi), Persian Ghazal, and Arabic folk songs. Instrumentation includes the rich sound of the Persian Setar, the Arabic Oud and world percussion.
Juliet Rabia Gentile is a student of sufism, writer and performance artist. She holds an MA from Sarah Lawrence College and a BA from New School University. She is a spiritual representative of her teacher Shaykha Fariha Fatima of the Nur Ashki Jerrahi Sufi Community. Juliet has led prayer ceremonies and lectured widely on Sufism throughout New York City at venues including: the U.N. General Assembly, Riverside Church, Barnard College, Cathedral St. John the Divine, New York Open Center, Union Theological, Auburn Seminary, Museum of Jewish Heritage and One Spirit Learning Alliance. Juliet is a vocalist and percussionist in several ensembles including American Sufi Project, I Guillari di Piazza, and Persian Music Ensemble. She also teaches Sufi Sema (whirling) both privately and in groups in NYC.
April Centrone is a versatile performer of drumset in the genres of hard rock, jazz, funk, world, progressive and avante-garde. Her other trademark is as a performer and educator of the riqq (Arabic tambourine), as well as the darbekkeh (goblet drum) and frame drum. For almost ten years, she was student of master Lebanese/Palestinian percussionist, Michel Baklouk Merhej, and studied Arabic music and its other instruments, including the 'ud (Arabic lute), buzuq (Arabic 'saz') and violin. She has performed with renowned Arab artists such as Marcel Khalife, Ziad Rahbani, Bassam Saba, Charbel Rouhana and Najib Shaheen. Centrone is the executive director and co-founder of the New York Arabic Orchestra.
Amin Sarshar is originally from Hamadan, Iran and has performed with various ensembles. He was also classically trained to sing Persian ghazals under the Persian Dastagh system. He received his PHD in mechanical engineering at Stevens Institute of Technology.
Learn More: http://julietgentile.org
---
---


WORLD WISDOM TRADITIONS (Deep Teachings)
---
---
INITIATIC TEACHINGS with Taino Elder, Maestro Manuel Rufino
Universal, Inter-Tribal, & Indigenous Wisdom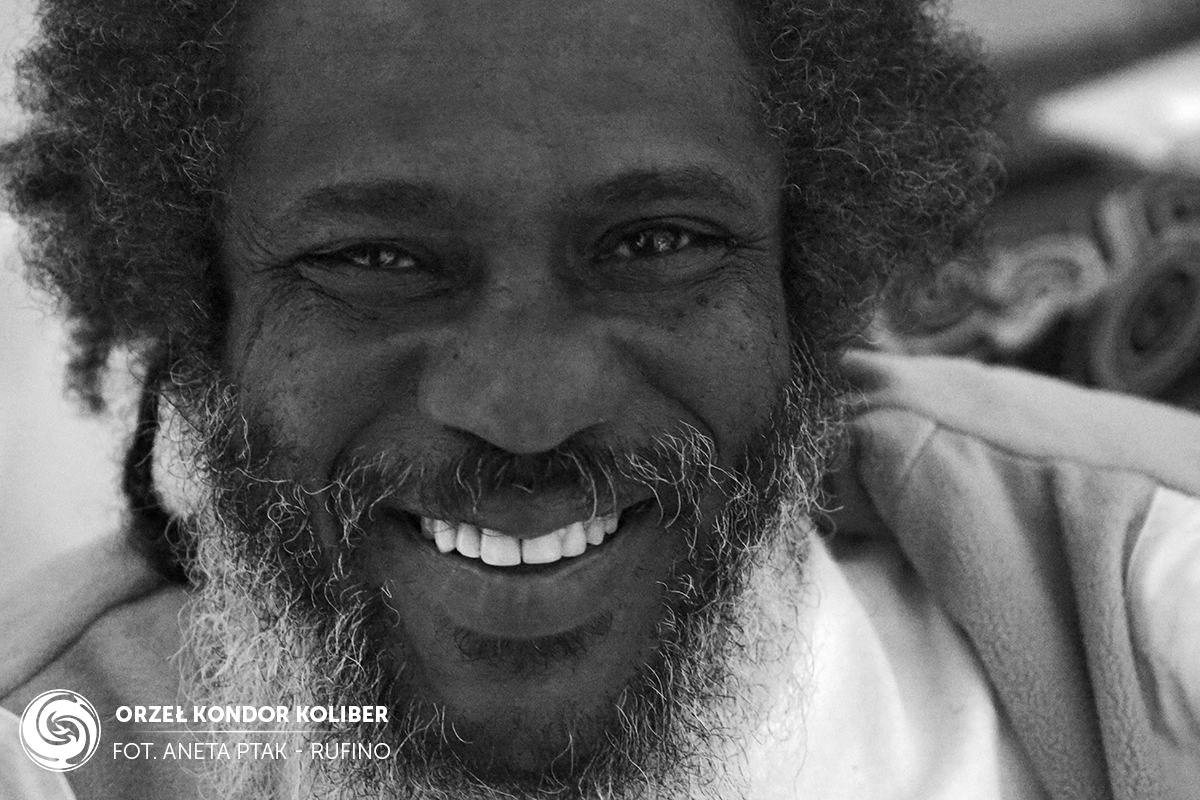 Maestro Manuel Rufino is a recognized elder in the Taino tradition and World Director of M.A.I.S.C., a recognized 501(c)(3) nonprofit organization dedicated to sharing the teachings of humanity's great wisdom traditions. He is a spiritual guide, gifted ceremonial leader, and teacher of sacred initiatic traditions of the world. He is also an artist, certified iridologist, naturotherapist, vegetarian chef & the visionary guiding Golden Drum, and many vegetarian restaurants including Jungle Café. Guided by his teacher, Maestro Domingo Dias Porta, Maestro Manuel has been following the trails of indigenous healing arts for over 43 years. Currently, Maestro Manuel travels around the world sharing initiatic traditions, leading workshops, lectures, sweat lodges, and healing rituals.
Learn More: http://goldendrum.org/
---
ZIKR & STORYTELLING with Pir Netanel Miles-Yépez
Sufi Remembrance and Direct Transmisson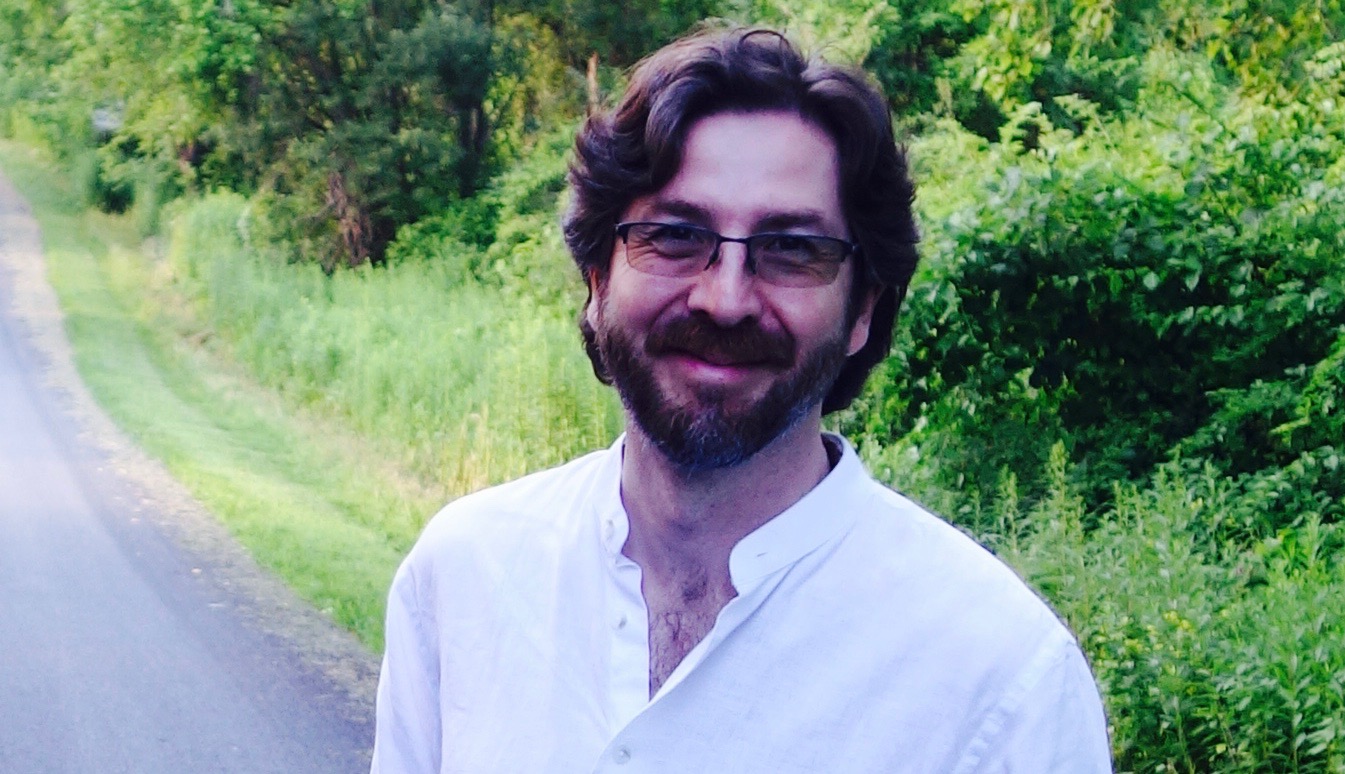 Pir Netanel (Mu'in ad-Din) Miles-Yépez is the current head of the Inayati-Maimuni lineage of Sufism. An artist, writer, and scholar of comparative religion, Pir Netanel studied History of Religions at Michigan State University and Contemplative Religion at the Naropa Institute before pursuing traditional studies and training in both Sufism and Hasidism with his pir and rebbe, Zalman Schachter-Shalomi, the famous pioneer of inter-faith dialogue and founder of the Jewish Renewal movement, as well as masters of various other traditions, including Father Thomas Keating. He has been deeply involved in ecumenical dialogue and is considered a leading thinker in the InterSpiritual and New Monasticism movements.
He is the translator of My Love Stands Behind a Wall: A Translation of the Song of Songs and Other Poems (2015), the co-author of the critically acclaimed commentary on Hasidic spirituality, A Heart Afire: Stories and Teachings of the Early Hasidic Masters (2009), the editor of various works on InterSpirituality, including Meditations for InterSpiritual Practice (2012), and a new series of the works of the Sufi master, Hazrat Inayat Khan, annotated and adapted into modern English.
Learn More: http://inayati-maimunis.org/
---
DHAMMA OF MUSIC with the Venerable Dr. Pannavati Bhukkhuni
Musical Dhamma about the "Heart of Gold"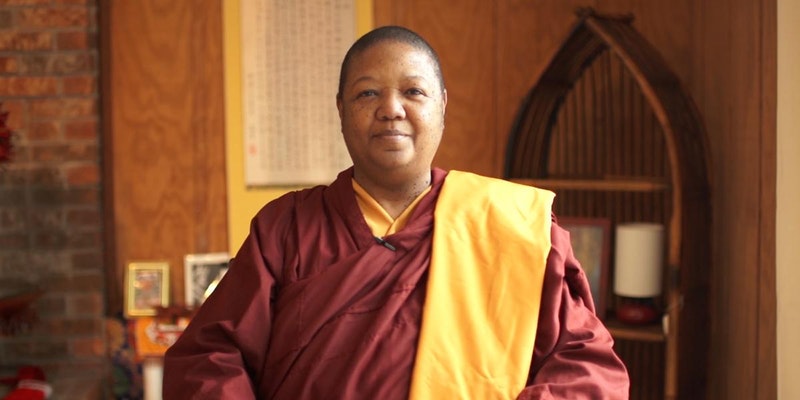 Ven. Dr. Pannavati is co-founder and co-Abbot of Embracing-Simplicity Hermitage and Co-Director of Heartwood Refuge, a new intentional community, and residential retreat and conference center in Hendersonville, NC. She is president of the Treasure Human Life Foundation. A black, female Buddhist monk ordained in the Theravada and Chan traditions, she remains a disciple of Great Master Kuang Seng, continues Vajrayana empowerments and teachings with beloved Rinpoche Zhaxi Zhouma and received transmission from Roshi Bernie Glassman of Zen Peacemaker. Pannavati is both contemplative and empowered for compassionate service. She conducts retreats nationally at over 50 centers and churches each year sharing living truths that are deep, yet apprehendable. She advises the cultivation of both wisdom and compassionate action. She believes is it fine to sit in temples and meditate and pray when things are good; when they are not, we are compelled to get off our pillows and do something. Let our actions line up with our intentions.
Locally, Pannavati founded My Place and housed 85 youth over 4 years. After their graduation from high school she created a state licensed and funded jobs training program and successful social enterprise for 3 years, My Gluten Free Bread Company. Pannavati has adopted many "untouchable" villages in India, helping them establish an egalitarian community based on Buddhist principles of conduct and livelihood, providing wells, books, improving their schools and providing micro-grants. Approximately 30,000 people live in these villages. She ordained the first Tamili bhikkhuni and visits each year to encourage and promote spiritual well-being and socio-economic development. She is a recipient of the Outstanding Buddhist Women's Award; received a special commendation from the Princess of Thailand.
Learn More: https://heartwoodrefuge.org/
---
JEWISH MYSTICISM & KABBALAH with Rav Kohenet Taya Mâ
Shekhinah: Presence & The Divine Feminine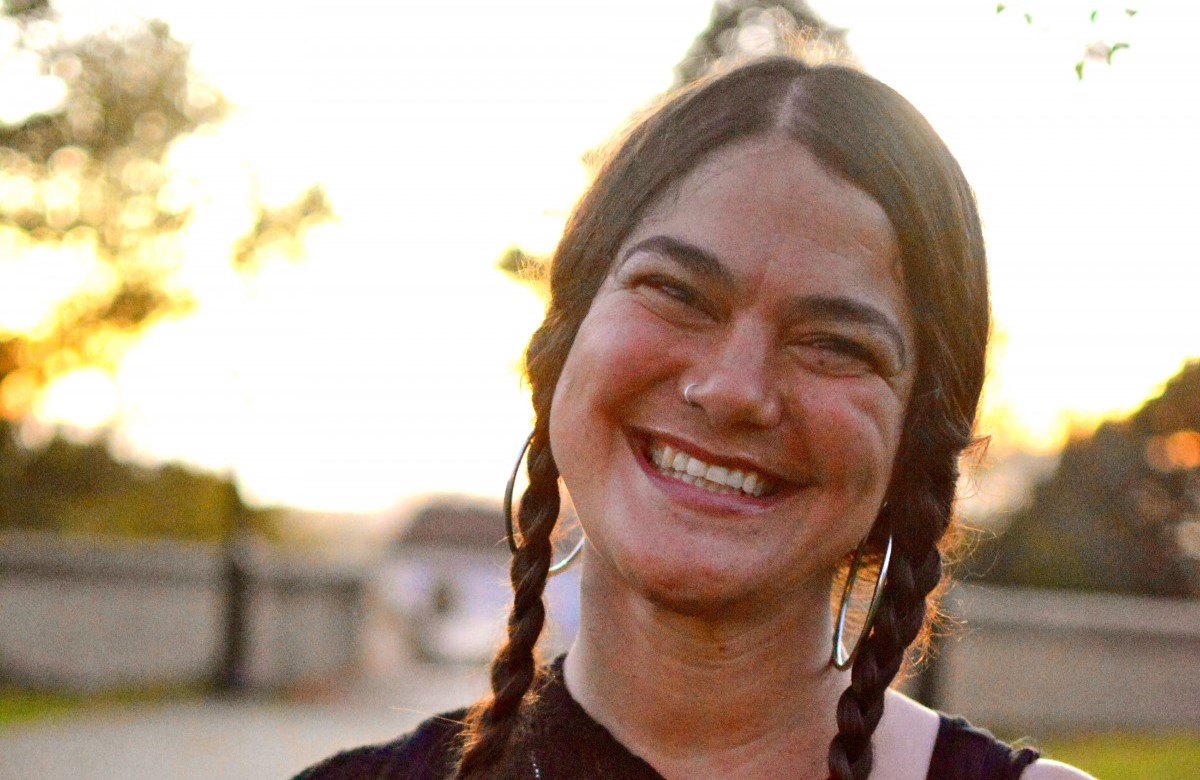 Taya Mâ Shere plays passionately in the realms of transformative ritual, embodied vocalization and ancestral reverence. She is the co-founder of Kohenet Hebrew Priestess Institute, co-author of The Hebrew Priestess: Ancient and New Paths of Jewish Women's Spiritual Leadership, and is on faculty at Starr King School for the Ministry and the Chaplaincy Institute, where she trains emergent clergy across faith traditions. She co-leads a multireligious Jewish and Sufi community in the Bay Area and teaches Ancestral Lineage Healing, offering individual sessions virtually as well as in-person workshops across the country. Taya is also a Somatic Experiencing practitioner and offers online courses including Embodied Presence and Pleasure as Prayer.. Her Hebrew Goddess chant albums — This Bliss, Wild Earth Shebrew, Halluyah All Night and Torah Tantrika — have been heralded as "cutting-edge mystic medicine music." She makes home, music and other magic in Berkeley, California, on occupied Ohlone lands.
Learn More: https://www.taya.ma/
---
---


TRANSFORMATIONAL WORKSHOPS (Classes for Unlearning)
---
---
BREATHWORK & QI GONG with Yasha S. Wagner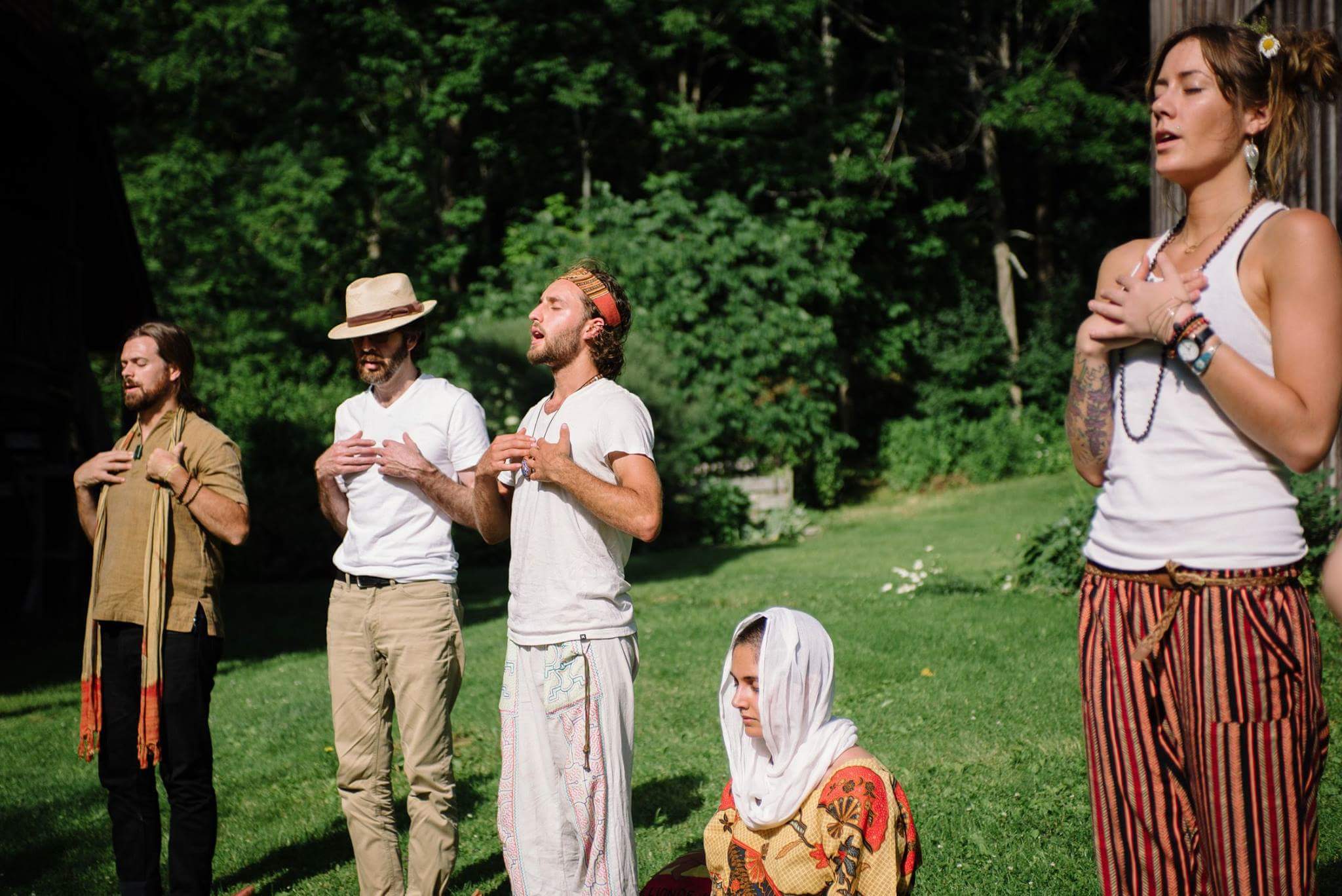 Amazonian Primordial Breathwork Practice (with strong Cacao)
Amazonian Primordial Breathwork is a shamanic practice of deep catharsis and liberation, accompanied by rhythmic movement and vocalization. Designed to alchemically eliminate the imprints and blockages in every Chakra, this particular Breathwork technique comes from the Paititi Institute for the Preservation of Indigenous Culture and Ecology in the Peruvian Andes, where Yasha once lived. Yasha has received the direct permission of Roman Hanis and the Paititi Institute to facilitate standing Primordial Breathwork practices, as adapted from the Yanomami nation of the Amazon rainforest.
Qigong Energy Work
"Qi Gong" literally means "Energy Work" and involves the movement of subtle energies through somatic practices, while harnessing awareness and conducting the "Qi" (vital life-force) through the "Dan Tiens" (energetic centers) and "Meridians" (energetic passageways) of one's being… thus learning to become a conduit between the Heaven and the Earth. Teaching us to perceive directly and to remain simultaneously upright and relaxed, Qigong is a powerful method for releasing tensions of body, mind, and soul. Yasha is certified as an instructor of Qigong exercises by the Rocky Mountain School of T'ai Chi Ch'uan in the Cheng Man-ch'ing lineage.
Learn More: https://lucidlifecare.com/
---
SUFI WHIRLING WORKSHOP with Juliet Rabia Gentile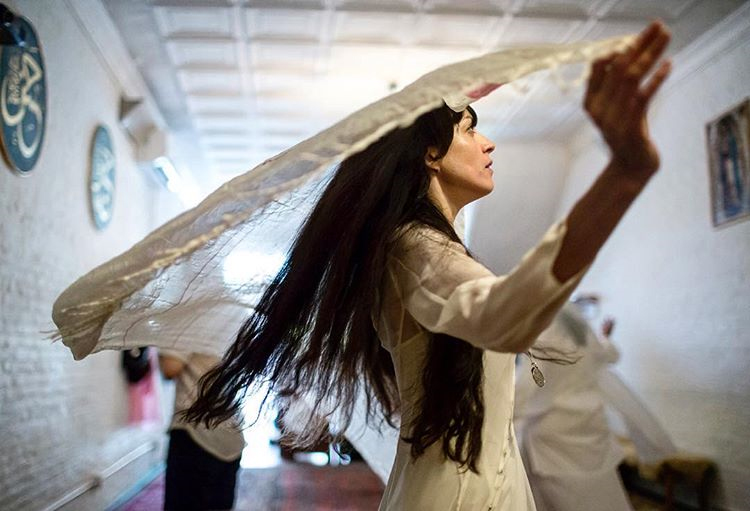 The Sufi poet Rumi originated the practice of Sema, also known as Sufi whirling, in 13th century Turkey. Sema means to listen to the sound of Divine Reality that is always calling us home. Sufism is a religion of Love, beyond all forms and creeds, and it's primary aim is to bring one into the presence of the beloved.

Through body-centered movement, breathing exercises, vocalizations and drumming, we will focus on awakening our spiritual heart, clearing energetic blockages in the body and becoming a channel of divine love. This moving meditation is not a way to tune out, but rather a practice to harmonize body, mind and heart to the inherent beauty and unity of the natural world, from the smallest atom to the stars.

These practices have been transmitted through a lineage of Sufi masters originating in 17th century Istanbul.

Learn More: http://www.julietgentile.org/sema
---
INTRODUCTION TO ASTROLOGY 101 with Stephanie Hope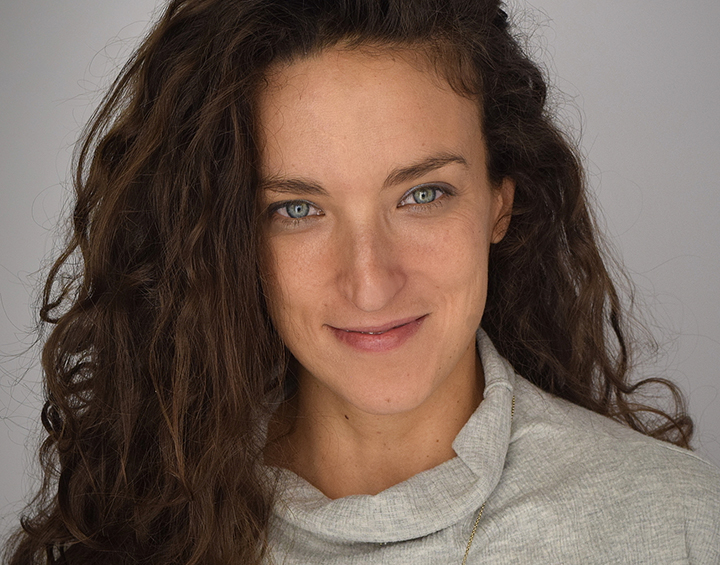 Stephanie Hope is a member of the Golden Drum community and grateful student of intertribal elder Maestro Manuel Rufino with whom she has studied astrology, meditation, yoga, reiki, plant medicine, and the sacred teachings of many traditions since 2011. She interweaves this knowledge with her work as a registered nurse, health coach, and doctoral student in integrative nursing. Stephanie's gift lies in guiding others to ground spiritual wisdom into their everyday lives, habits, and choices.
Stephanie will be teaching an Intro to Astrology workshop at HeartFire 2019...

Learn More: https://www.hopeholistic.com/
SACRED FIRE
---
---


HEALER'S VILLAGE (Holistic Wellness Modalities)
---
---
Information about Healer's Village is coming soon!
---
---


LOCAL VENDORS (Independent Artists, Native Crafts, & more)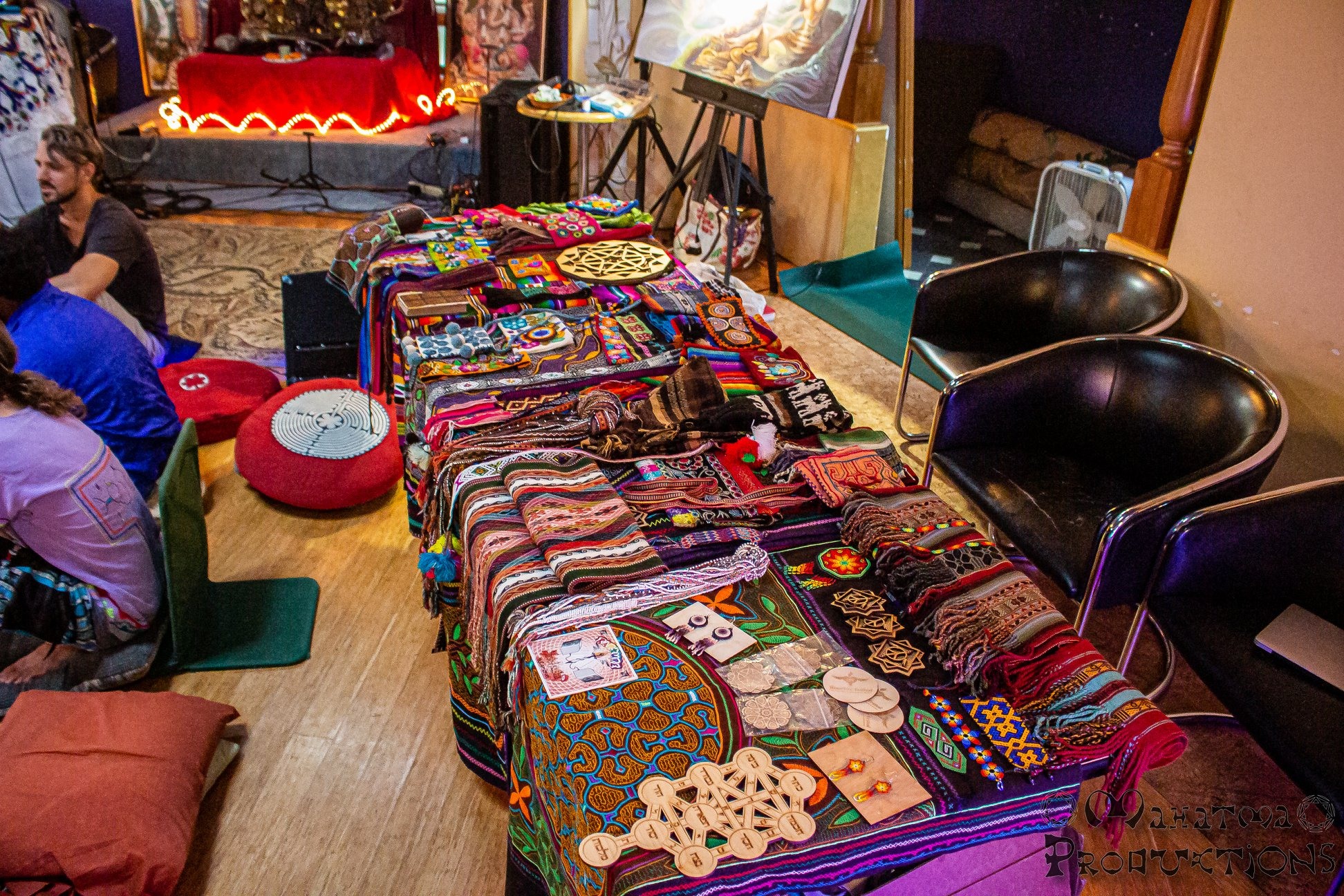 ---
---
Mystic Moose Marketplace
Indigneous Crafts, Creative Work, Nonprofit Merch
Learn More: http://worldchangers.us/Market


Mahatma Productions
Laser-Cut Artwork by Steven Newman
Learn More: http://mahatmaproductions.com/


& More To Be Announced Soon...
---
---


ABOUT THE EVENT ORGANIZERS (Who Are We?)
---
---
HEARTFIRE FESTIVAL & PEACE SUMMIT
HeartFire Festival of Prayer is a new paradigm in festival culture, combining the best elements of conscious music and performance art with genuine spiritual teaching and authentic transformational workshops, held in grounded, intentional, family-friendly events that maintain a sacred atmosphere for all participants. Connecting creative self-expression with spiritual self-realization, it is nothing less than a universal peace summit for exploring the intersection between the most modern art and the most ancient wisdom.
Learn More: http://HeartFireFest.com

WORLDCHANGERS ORGANIZATION
Worldchangers Organization is an interdisciplinary 501(c)3 nonprofit and spiritual school dedicated to personal transformation and inner peace as a vehicle for global transformation and peace in the world. As a public charity and a youth-led international movement our primary initiatives include: Education, Creativity, Healing, Sustainability, Diversity, Leadership, Spirituality, and Reciprocity.
Learn More: https://worldchangers.us


PARTNERS, CO-FOUNDERS, PRODUCERS, & AFFILIATES
Details will be added soon...