Description

In addition to bringing you the best lineups the independent festival scene has ever seen, HeartFire is also providing affordable access to doctoral-level education about ancient spiritual traditions from a diverse range of cultures around the world, as taught by real elders and lineage holders with a progressive, universalist approach.
Buy your tickets early!!! They regularly do -- and very likely will -- sell out.
Website: http://HeartFireFest.com
RSVP: http://HeartFireFest.com/RSVP
---


SCHEDULE
**Schedule is subject to change

11:00 AM -- Doors
11:30 AM -- Opening Ceremony
12:00 - 12:45 PM -- Hindu Kirtan w/ Sheela Bringi
1:00 - 1:45 PM -- Buddhist Dhamma Transmission w/ Venerable Dr. Pannavati
2:00 - 3:00 PM -- Indigenous Breathwork & Cacao Ceremony w/ Wayra Wanka & Yasha S Wagner
3:15 - 4:00 PM -- Kabbalah: Jewish Mysticism w/ Rabbi Tirzah Firestone, PhD
4:15 - 5:15 PM -- Sufi Story-Telling & Dances of Universal Peace w/ Pir Netanel Miles-Yepez & Sara Rain
5:30 - 6:15 PM -- Shamanic Sound Healing & Sacred Songs w/ Ixchel Prisma & Jerry Walsh
6:30 - 7:15 PM -- Ecstatic Dance w/ Buddha Bomb
7:30 - 8:30 PM -- LIQUID BLOOM - DJ Set by AMANI
8:50 - 9:40 PM -- Original Currency - Hermetic Hip Hop w/ DJ Treaphort, MC YashAkasha, & Amor
10:00 - 10:45 PM -- LILY FANGZ - Underground Hip Hop
11:00 PM -- EARTHCRY - w/ Anthony Thogmartin of Papadosio
Midnight -- Collective Clean-up
...PLUS...
Bodywork and other holistic healing modalities available at the Healer's Village

Live painting and original lasercut art displays by celebrated local visionaries

Delicious & healthy vegetarian food provided by sustainable local food vendors

Marketplace with traditional handmade weavings & crafts (proceeds support indigenous women in Peru)

100% of net proceeds from the event go to a 501(c)3 Public Charity foundation

Community-building and networking opportunities
"When Prayer Meets Celebration, Sparks Will Rise!"
In our busy modern society, we long for meaningful experiences, real connections, and opportunities to celebrate togetherness. That's why we are creating a gathering that's held in a sincere, lucid, and heart-felt manner, to facilitate deeper connection to self and surroundings.


---
---
EVENT HEADLINERS (WORLD-CLASS LIVE MUSIC)
---
---
LILY FANGZ
Underground Hip Hop Vibrations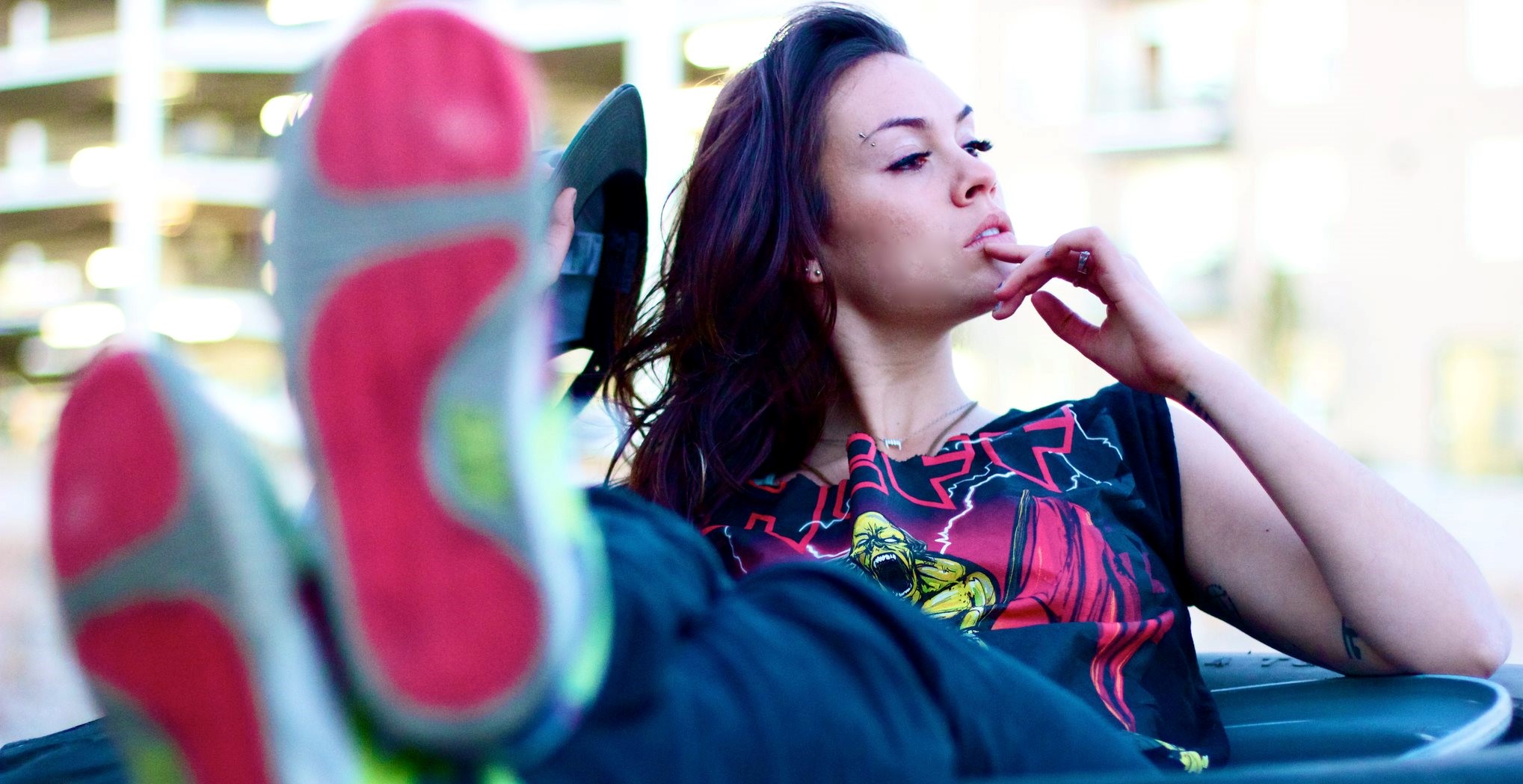 Lily Fangz is about fully engaging in the creative explorations of life, biting down, activating those around with passion, perspective, and perhaps asking the questions that aren't posed enough. Wordplay started way back- writing since she could hold a pencil, that process evolved into stories, sketches, poetry, rhymes. Her memory is capacious and flow sick like contagious- so she began to share her words and release them free from their pages. Gravitated towards performance poetry, a lot of slams, jams, and cyphers. Realizing making music and art is the only thing that can quench her thirst LFangz is here to chomp down and invites all to join the feast of engaging with this human experience!
Learn More: https://www.planetfangz.org/
---
EARTH CRY
Dance with Anthony Thogmartin of Papadosio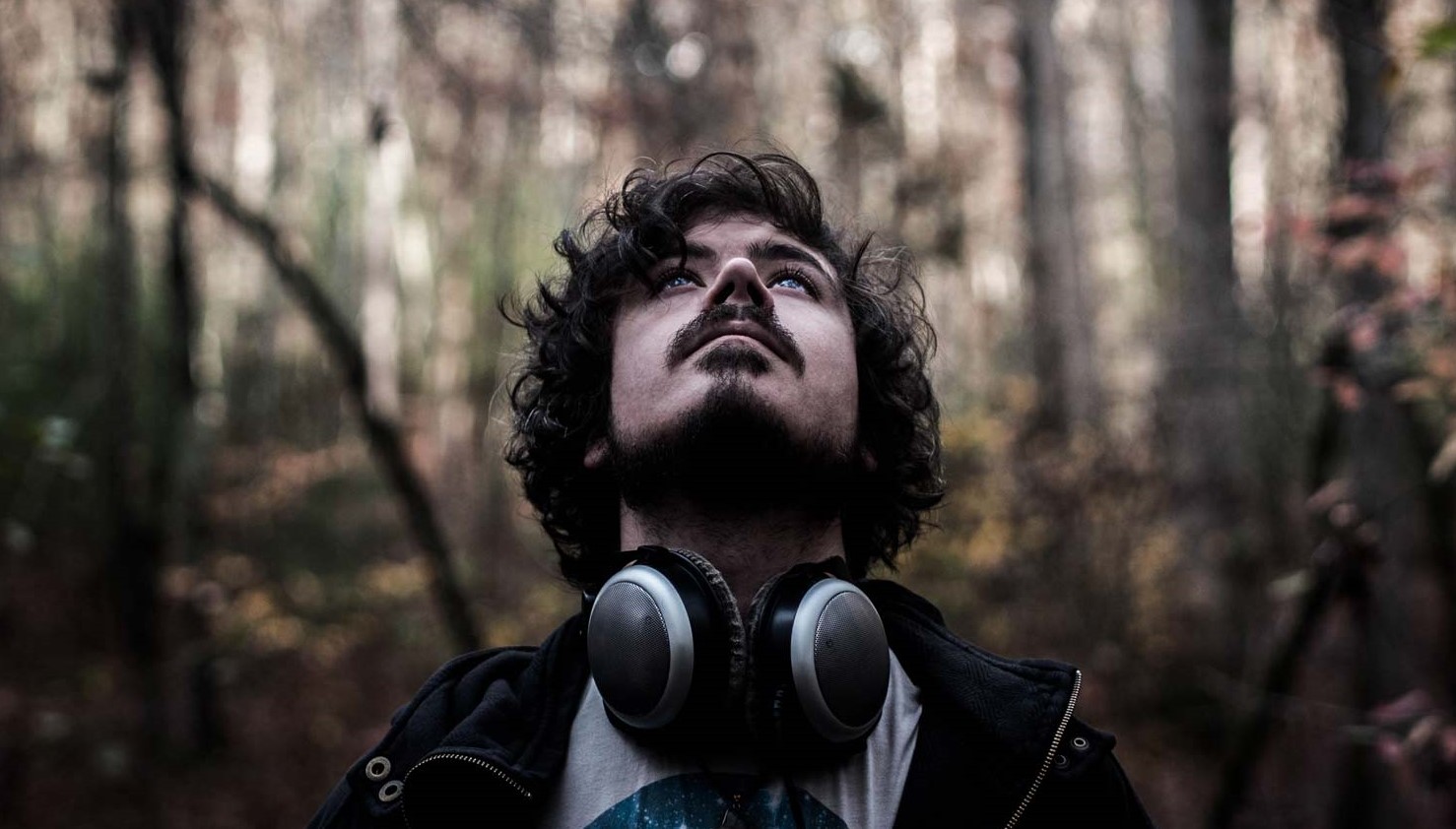 EarthCry is Anthony Thogmartin's solo music, serving as an outlet for his more electronic musical ideas, as well as a place to try experimental genre mashing, developmental frequency blending, and odd instrument combinations. Staying true to live roots, an EarthCry show can consist of any combination of live instruments, mixing, slicing, looping, and cutting overtop of arrangements that come out differently every time. All the while, electronic controls are always facing the crowd to encourage a deeper experience of interaction. His most recent release "Sun Path" "…emerges as an album meant for this moment. A soundtrack for the collective consciousness of today's higher-level thinkers, intent on assimilating all of the old to push forth the new." – Lost in Sound. Other notable musical outputs have been his debut album "Hear the Earth, Heal Yourself, Heal the Earth, Hear Yourself", a voyage into 6 solfeggio tones. He has also released 2 "Mother's Mashups" which are combinations of 2 songs that mysteriously fit together in fun ways. As a beneficial operation, EarthCry also donates earnings to different ecological initiatives around the world.
Learn More: http://earthcry.net/
---
LIQUID BLOOM
DJ Set set with AMANI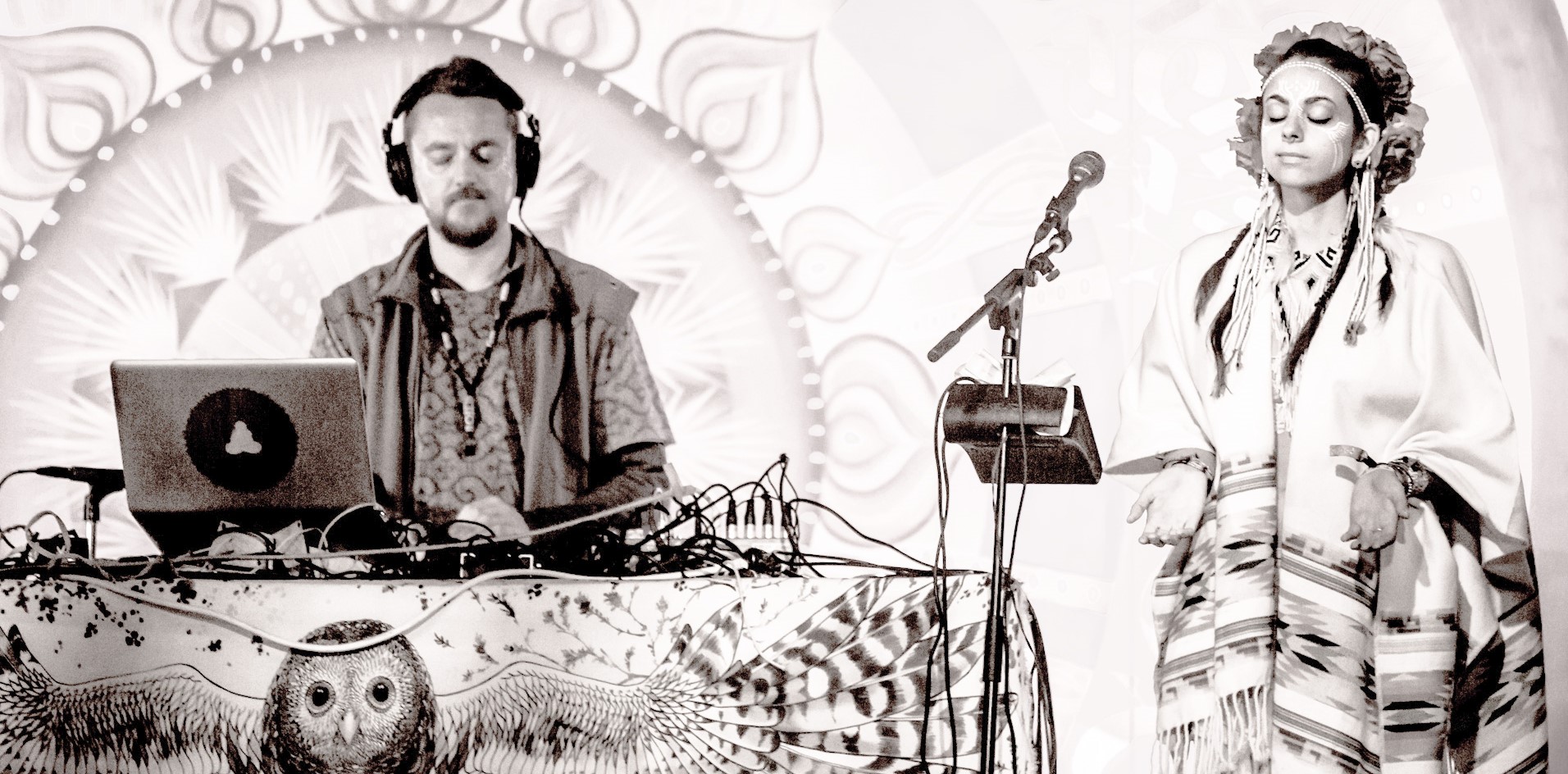 For nearly two decades, Amani Friend of Desert Dwellers has also been at the helm of the global-electronic project Liquid Bloom. Feeling equally at home on the international festival dance circuit, in the Yoga studio, and in the more subtle sonic spaces reserved for intentional ceremonies guided by ancient allies, the wide-ranging artist collective under the umbrella of the Liquid Bloom project spans distance, time, and dimensions of mind. As one half of Desert Dwellers, Amani brings his dance floor guidance and experience to harness a deeper, transportive journey, giving as much weight to calm and the serene as to the ecstatic groove. As founder of Liquid Bloom, he has guided the project through its many lives, and its many rebirths at the hands of remixers AtYyA, Numatik, and Mose to name a few. The Liquid Bloom experience unfolds in a multitude of incarnations. Amani is able to craft deep, entrancing journeys during his solo DJ sets.

Learn More: liquidbloom.com
---
ORIGINAL CURRENCY
Hermetic Hip Hop with YashAkasha, Treaphort, & Amor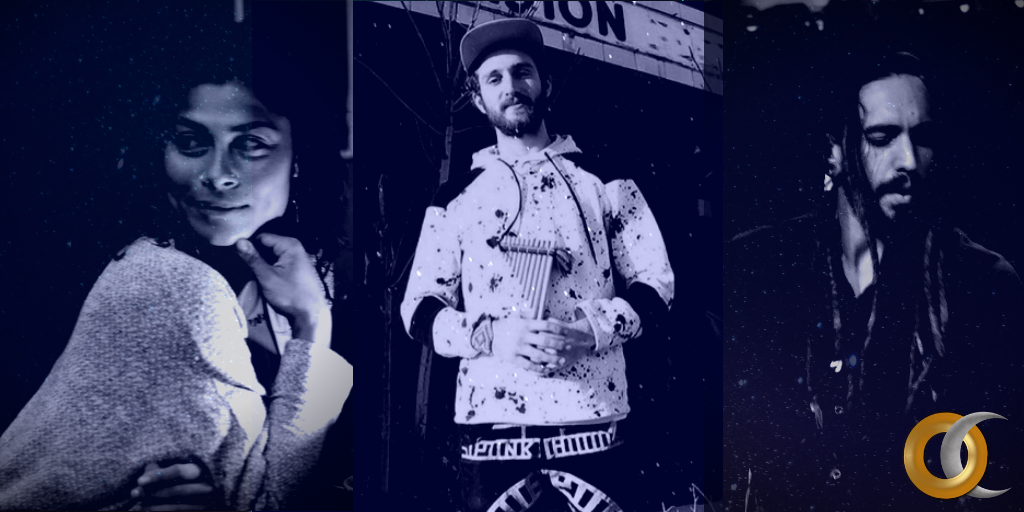 Primordial presence meets purposed creative flow... and it's fresh to death. Celebrated ecstatic DJ and producer, Treaphort, and interdimensionally touring MC, YashAkasha, have joined forces with a striking and powerful vocalist named Amor, to form a Renaissance Triad like no other. Together they co-create the ultimate Hip Hop fusion for the Current Era. The grooves make you move, the vocals are rich and rootsy, and the lyricism is right on the money. Through the ancient codex of rhythm and rhyme, we gain access to a secret alphabet, a universal language, and a supreme intelligence.
After having existed for a matter of months and only released one song, Original Currency was already touring across the continent and opening for Matisyahu.
Learn more: original-currency.com

---
IXCHEL PRISMA
Medicine music and shamanic sound journey by Ixchel Prisma and Jerry Walsh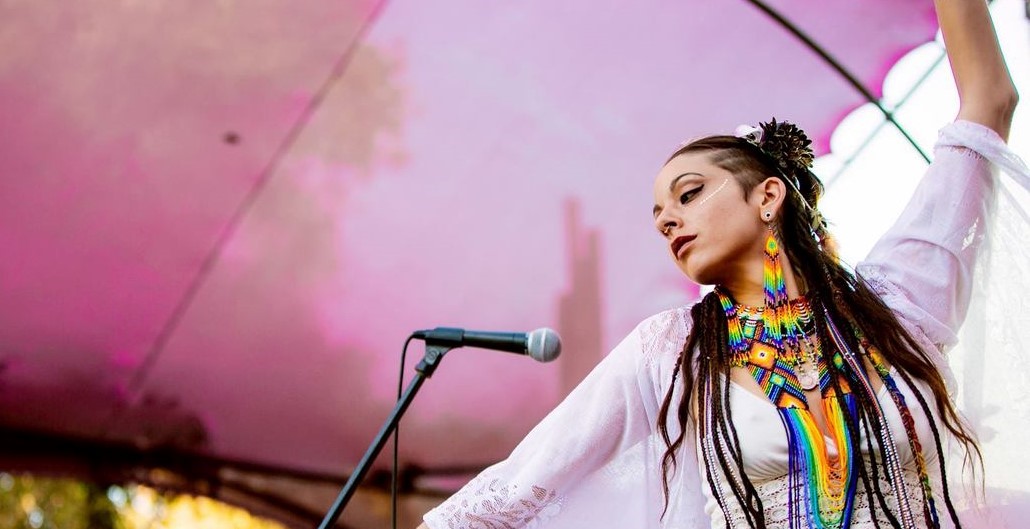 Ixchel Prisma is a multi genre vocalist, instrumentalist, composer, and sound healer who brings the medicine of beauty through sound. Original uplifting lyrics are woven together with intertribal sacred music and soaring chants, submerging listeners into a full spectrum experience.
Learn More: ixchelprisma.com
---
BUDDHA BOMB
Mind-bending and genre-fusing Ecstatic Dance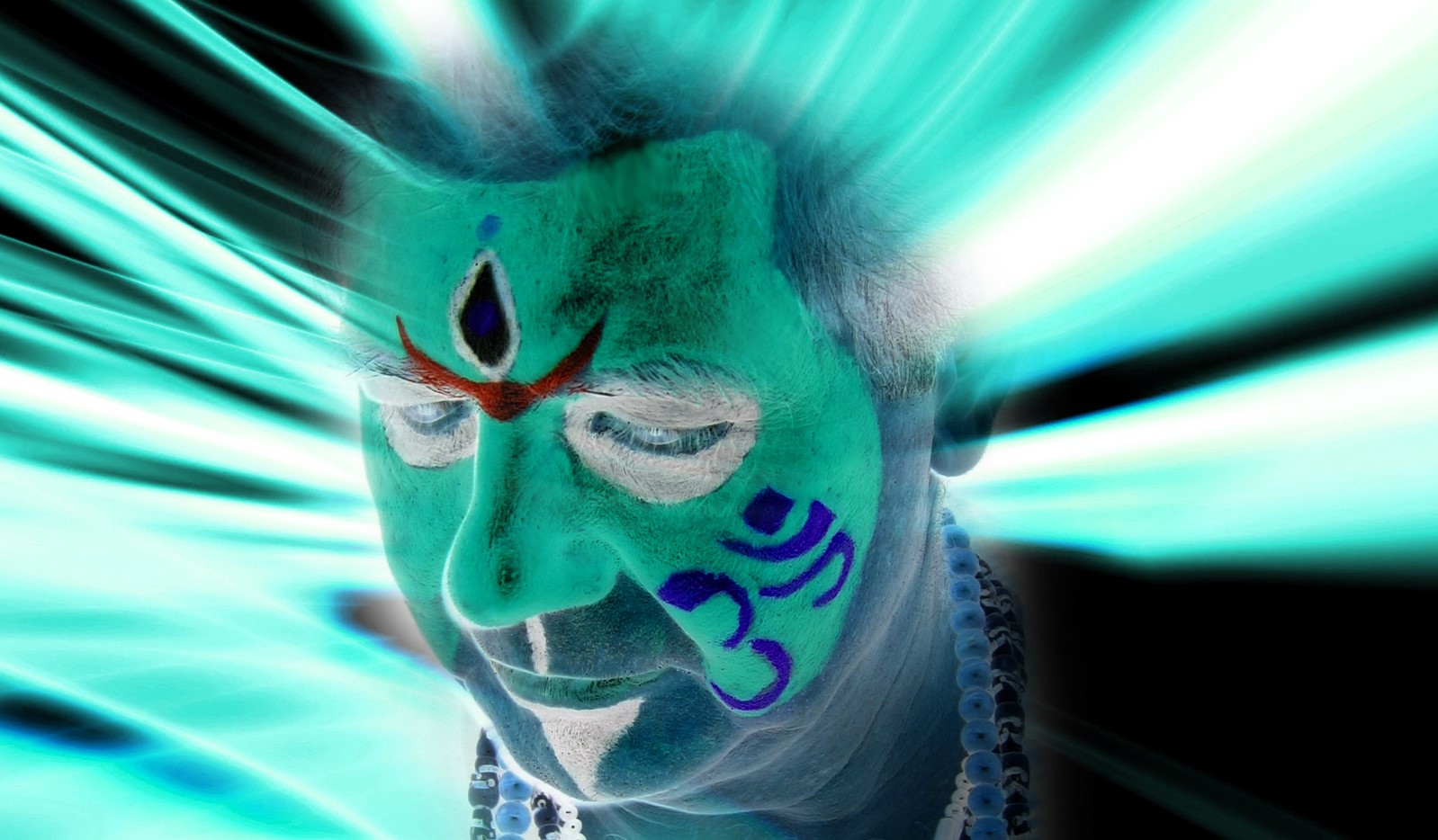 Buddha Bomb has devoted the greatest part of his life to elevating consciousness using music as a transformational conduit to bring healing and joy to thousands. His sets are inspired, seamless and often mystical. He provides the fuel for the dance journey, which can bring you to your deepest depth and your highest height. Whether spinning Ambient, Psytrance, IDM, Old School or his own compositions Buddha Bomb gives it his all. Buddha is formless wherein all possibilities have space to occur. Bomb is Form - action, motion, heat, and beats.
Learn More: buddhabomb.net/
---
---


WORLD WISDOM TRADITIONS
---
---
BUDDHIST DHAMMA TRANSMISSION with the Venerable Dr. Pannavati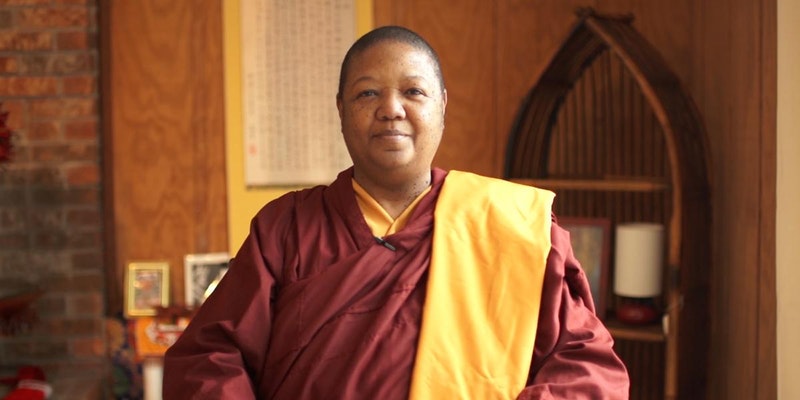 Ven. Dr. Pannavati is co-founder and co-Abbot of Embracing-Simplicity Hermitage and Co-Director of Heartwood Refuge, a new intentional community, and residential retreat and conference center in Hendersonville, NC. She is president of the Treasure Human Life Foundation. A black, female Buddhist monk ordained in the Theravada and Chan traditions, she remains a disciple of Great Master Kuang Seng, continues Vajrayana empowerments and teachings with beloved Rinpoche Zhaxi Zhouma and received transmission from Roshi Bernie Glassman of Zen Peacemaker. Pannavati is both contemplative and empowered for compassionate service. She conducts retreats nationally at over 50 centers and churches each year sharing living truths that are deep, yet apprehendable. She advises the cultivation of both wisdom and compassionate action. She believes is it fine to sit in temples and meditate and pray when things are good; when they are not, we are compelled to get off our pillows and do something. Let our actions line up with our intentions.
Locally, Pannavati founded My Place and housed 85 youth over 4 years. After their graduation from high school she created a state licensed and funded jobs training program and successful social enterprise for 3 years, My Gluten Free Bread Company. Pannavati has adopted many "untouchable" villages in India, helping them establish an egalitarian community based on Buddhist principles of conduct and livelihood, providing wells, books, improving their schools and providing micro-grants. Approximately 30,000 people live in these villages. She ordained the first Tamili bhikkhuni and visits each year to encourage and promote spiritual well-being and socio-economic development. She is a recipient of the Outstanding Buddhist Women's Award; received a special commendation from the Princess of Thailand.
Learn More: https://heartwoodrefuge.org/
---
KABBALAH: JEWISH MYSTICISM with Rabbi Tirzah Firestone, PhD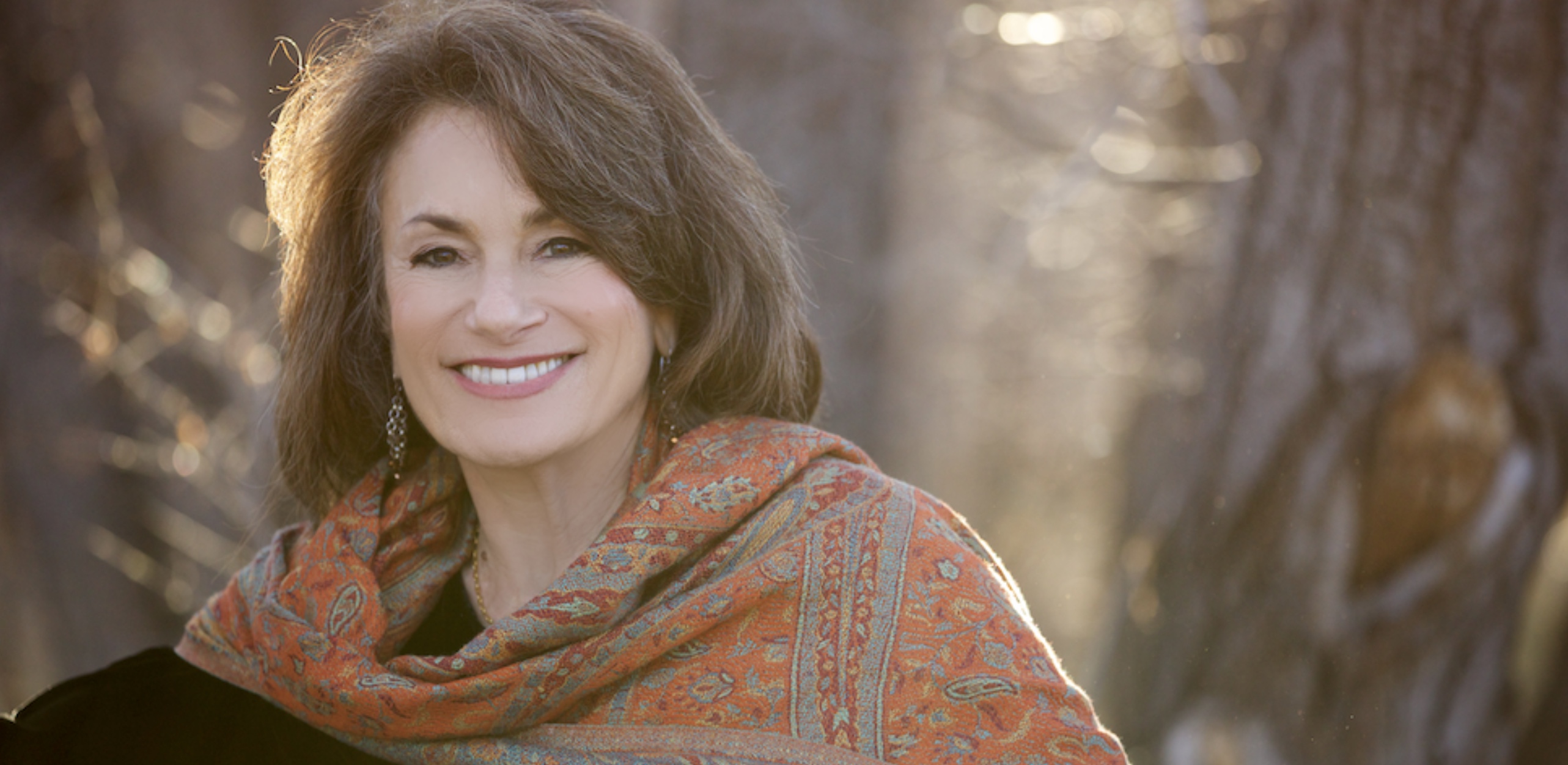 Rabbi Tirzah Firestone, PhD, is an author, Jungian psychotherapist, and founding rabbi of Congregation Nevei Kodesh in Boulder, Colorado. Ordained by Rabbi Zalman Schachter Shalomi in 1992, she is a leader in the international Jewish Renewal Movement and a renowned Jewish scholar and teacher.

Tirzah earned a masters degree in counseling at Beacon College in Boston, Massachusetts in 1982, and a doctorate in depth psychology at Pacifica Graduate Institute in Santa Barbara, California in 2015. Her cutting edge research on the impact and healing of collective trauma draws on the fields of neuroscience, psychology, Jewish literature and mythopoesis. Her groundbreaking work called Wounds Into Wisdom: Healing Intergenerational Trauma (Monkfish, 2019) employs interviews, case studies, and her own autobiographical narratives to demonstrate how trauma residue passes from generation to generation and how it can be transformed.

Now Rabbi Emerita of her congregation, Tirzah maintains a private practice in depth psychology, and teaches nationally about modern applications of ancient wisdom and ancestral healing: how to transform patterns of suffering from our past and bring forth clarity, wisdom, and blessings for ourselves and those who come after us.

Tirzah lives in Colorado with her husband David. Together they have three grown children, Brianna, Emily, and Dakota.
Learn More: https://www.tirzahfirestone.com/

---
SUFI ZIKR & STORYTELLING with Pir Netanel Miles-Yépez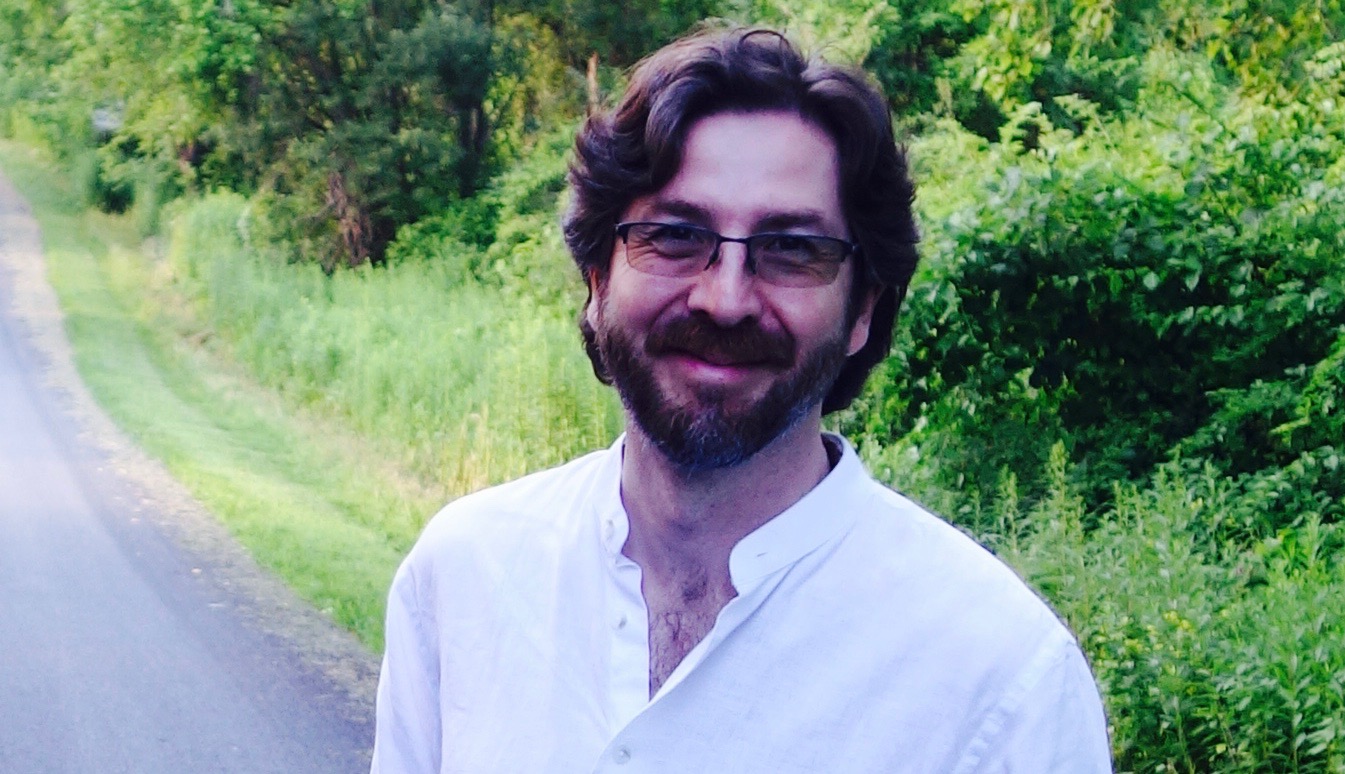 Pir Netanel (Mu'in ad-Din) Miles-Yépez is the current head of the Inayati-Maimuni lineage of Sufism. An artist, writer, and scholar of comparative religion, Pir Netanel studied History of Religions at Michigan State University and Contemplative Religion at the Naropa Institute before pursuing traditional studies and training in both Sufism and Hasidism with his pir and rebbe, Zalman Schachter-Shalomi, the famous pioneer of inter-faith dialogue and founder of the Jewish Renewal movement, as well as masters of various other traditions, including Father Thomas Keating. He has been deeply involved in ecumenical dialogue and is considered a leading thinker in the InterSpiritual and New Monasticism movements.
He is the translator of My Love Stands Behind a Wall: A Translation of the Song of Songs and Other Poems (2015), the co-author of the critically acclaimed commentary on Hasidic spirituality, A Heart Afire: Stories and Teachings of the Early Hasidic Masters (2009), the editor of various works on InterSpirituality, including Meditations for InterSpiritual Practice (2012), and a new series of the works of the Sufi master, Hazrat Inayat Khan, annotated and adapted into modern English.
Learn More: http://inayati-maimunis.org/
---



Dances of Universal Peace are a form of circle dances designed to bring the experience of prayer from many world traditions into the body, voice, heart and spirit. The Dances originated in the late 1960's through the vision of Murshid Samuel Lewis, a universalist Sufi master. The Dances have since been carried around the world, infused with intentions of peace and harmony. All Dances of Universal Peace are done in circles, which facilitates a communal experience of balance and mutual respect amongst all participants.
"The Dances I lead are tailored to the unique energy of each circle and designed with an awareness of the cycles and seasons of the earth, the energy and interests of the community, and celebrations of different spiritual traditions."
--Sára Rain
Learn More: trigoddess.org/dances-of-universal-peace
---
INDIGENOUS BREATHWORK & CACAO CEREMONY with Wayra Wanka & Yasha S. Wagner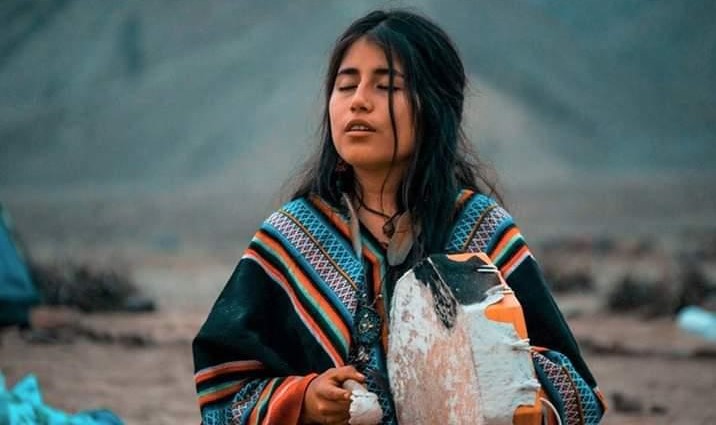 Amazonian Primordial Breathwork is a shamanic practice of deep catharsis and liberation, accompanied by rhythmic movement and vocalization. Yasha has received the direct permission of Roman Hanis and the Paititi Institute to facilitate standing Primordial Breathwork practices, as adapted from the Yanomami nation of the Amazon rainforest.
Dedicated to the vision of inner world peace, Yasha is an MC, polymath, and founder of Worldchangers Organization 501(c)3 and its Eight Limbs initiatives. As an initiate of both the Inayati-Maimuni Order and the Intertribal Altar, he leads ceremonial rites of passage and interprets dreams. Yasha is also authorized to facilitate T'ai Chi, Breathwork, Zikr, and meditation. Having studied World Wisdom Traditions at Naropa University, Yasha is now enrolled in a PhD program for Jungian Depth Psychology at Pacifica Graduate Institute. Since early childhood, Yasha has traveled the world, while actively receiving and sharing interspiritual practices and initiatic traditions.
Born to a Peruvian family in Colombia with Quechua, Muisca, and Mestizo roots, Wayra Wanka migrated from her home in South America -- where she has studied the ancestral healing traditions and ancient, sacred practices of her lineage -- to the mountains of Colorado -- where she teaches Sacred Song Classes each Sunday, co-facilitates in partnership with Yasha, and supports the mission of Worldchangers Organization with her gifts and passions. Wayra Wanka, cantante / artista medicina, facilitadora de saberes ancestrales y círculos del sagrado femenino, chef creadora consciente, viajera y aprendiz de la vida.
Learn More: https://lucidlifecare.com/
---
INDIAN KIRTAN: Divine Singing with Sheela Bringi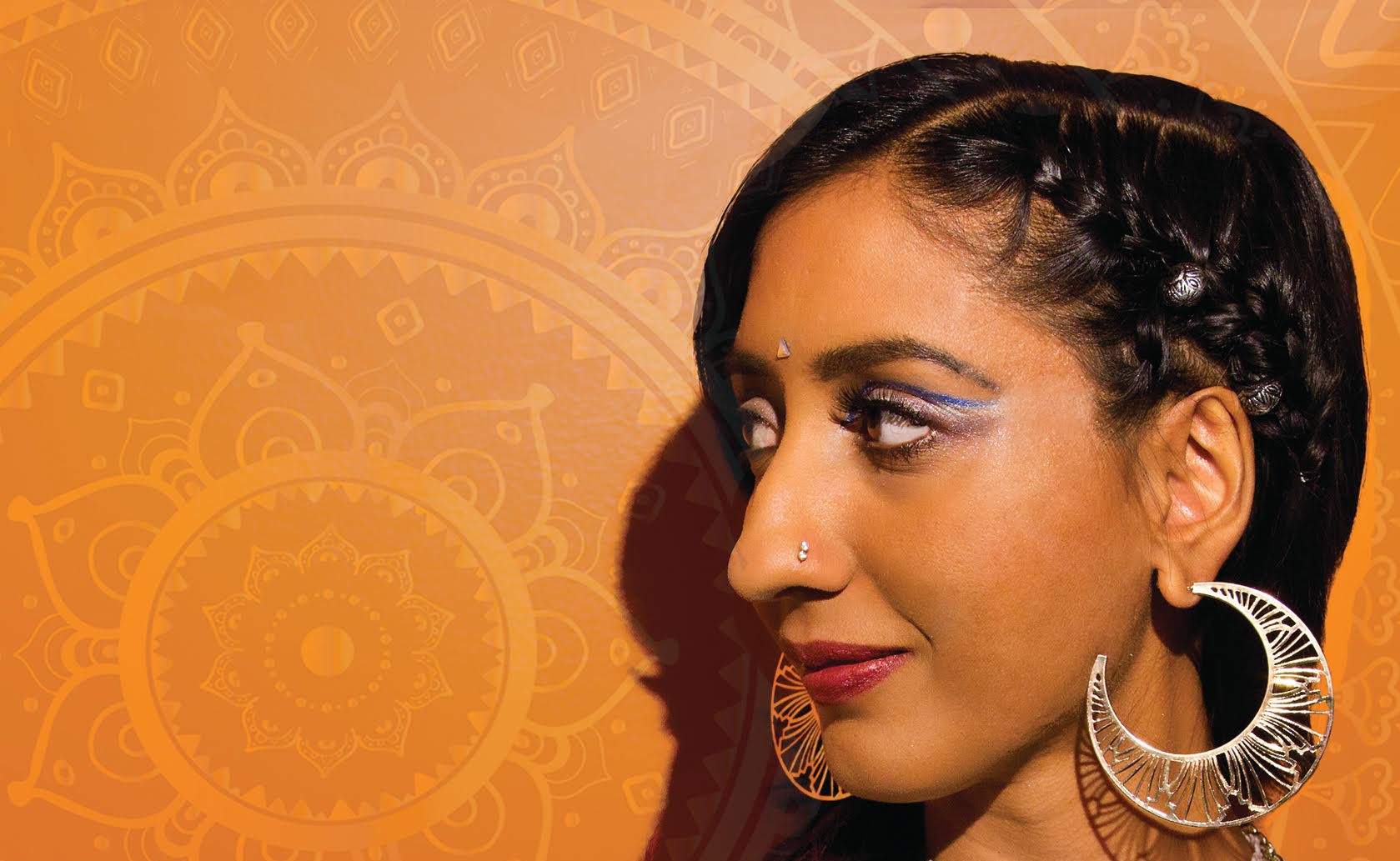 Deepen into bliss through your voice. Experience the art and joy of singing consciousness-transforming songs from the Indian tradition with Sheela Bringi.
Sheela is a classically trained Indian singer, harpist, and bansuri flautist whose work to bridge the musical worlds of India and America has been profiled by NBC News, NPR, Public Radio International, and others. She has performed in a wide range of venues, including concert halls and universities presenting traditional material, yoga studios leading kirtans and in dance clubs overtop throbbing, bass-heavy beats (she's toured with Karsh Kale, DJ Drez, and many others). Sheela has extensive training in North Indian classical, devotional and Western musical traditions, and past teachers include Indian maestros G.S. Sachdev and Aashish Khan, and Western contemporary greats such as Cecil Taylor and Meredith Monk. She currently studies Hindustani voice with Sri Subhashish Mukhopadyay. She is based in Boulder, CO, where she teaches Indian Devotional & Raga Singing at Naropa University.
Learn More: www.shebrings.com
---
---


LOCAL VENDORS (Independent Artists, Native Crafts, & more)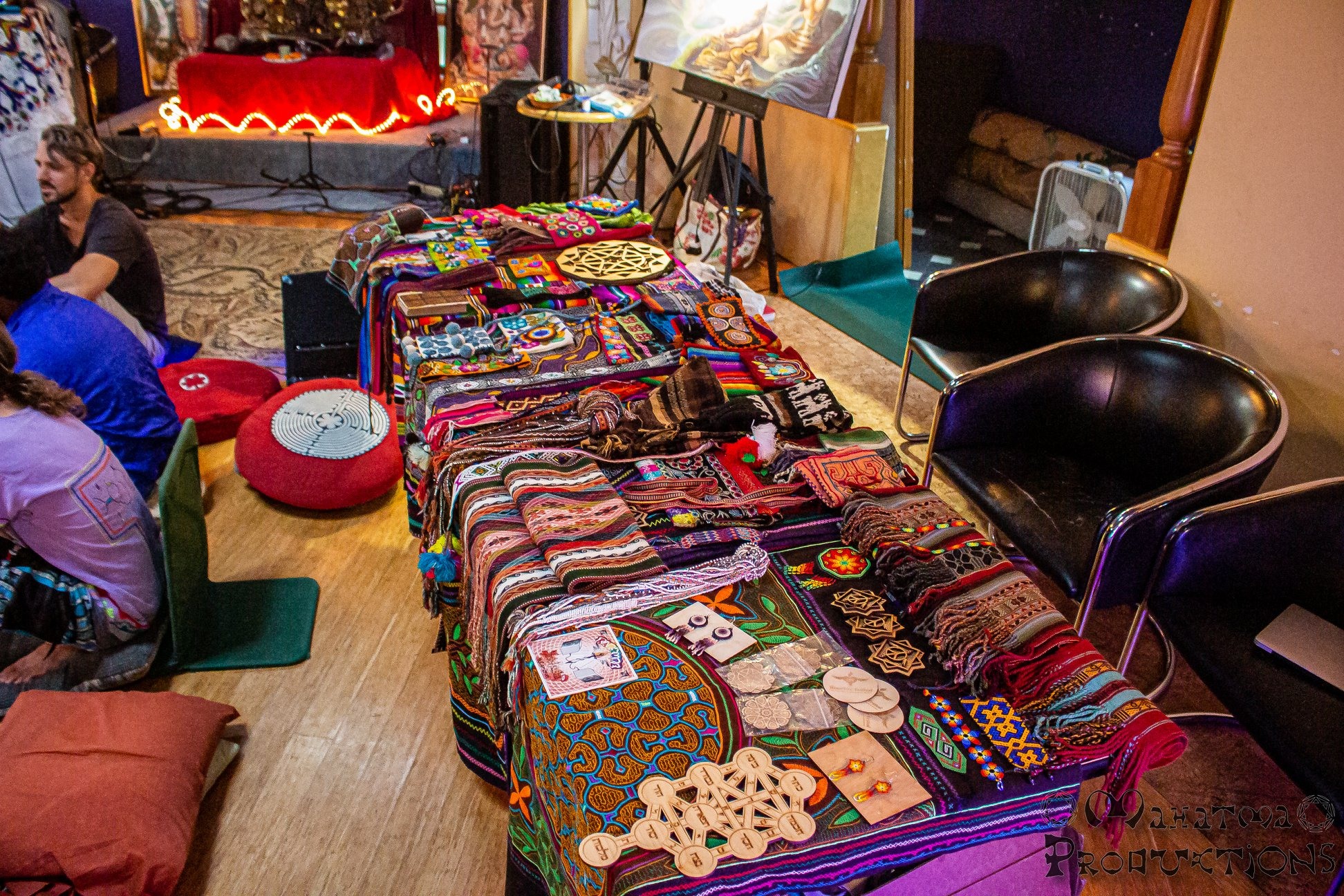 Mystic Moose Marketplace
Indigneous Crafts, Creative Work, Nonprofit Merch
Learn More: http://worldchangers.us/store


Mahatma Productions
Laser-cut designs by Steven Newman
Learn More: http://mahatmaproductions.com/


Advocates of Change
Visionary artwork for a cause
Learn More: https://theadvocatesofchange.com/
---
---


ABOUT THE EVENT ORGANIZERS
---
---
HEARTFIRE: MUSIC FESTIVAL & INTERFAITH PEACE SUMMIT
HeartFire Festival of Prayer is a new paradigm in festival culture, combining the best elements of conscious music and performance art with genuine spiritual teaching and authentic transformational workshops, held in grounded, intentional, family-friendly events that maintain a sacred atmosphere for all participants. Connecting creative self-expression with spiritual self-realization, it is nothing less than a universal peace summit for exploring the intersection between the most modern art and the most ancient wisdom.
Learn More: http://HeartFireFest.com

WORLDCHANGERS ORGANIZATION
Worldchangers Organization for Inner World Peace is an interdisciplinary 501(c)3 nonprofit, an international movement, and an interspiritual school. The Two Pillars of Worldchangers are Inner Work for Global Change and Global Work for Inner Change. The Eight Limbs of Worldchangers are Creativity, Healing, Education, Sustainability, Spirituality, Leadership, Diversity, and Reciprocity.
Learn More: https://worldchangers.us


THE FAMILIA: INDRA'S NETWORK
(Our Sponsors, Advisors, Co-producers/Collaborators, and Affiliates)
Charis Foundtion
Albion-Andalus
Advocates of Change
YA Productions
Naropa University
Vitti Farms, LLC
Abode of the Message
Golden Drum
JetLag Festival
Pilgrimage to Uganda
& More...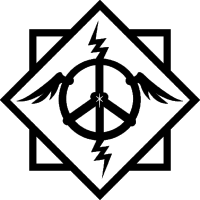 PEACE!