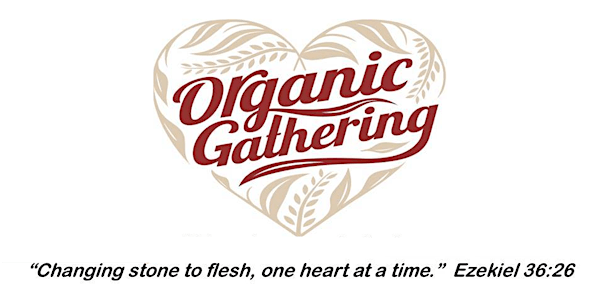 HeartChange Livingston, TX October 5-8, 2023
HeartChange is... ...a workshop where you can experience the heart of God as your Heavenly Father Would you like to have: ♥ a heart awarene
Date and time
October 5 · 9am - October 8 · 7pm CDT
Location
Life Vine Church 203 E Calhoun St Livingston, TX 77351
About this event
3 days 10 hours

Mobile eTicket
HeartChange is...
 ...a workshop where you can experience the heart of God as your Heavenly Father
Would you like to have:
♥ a heart awareness that God, as your Papa deeply loves you?
♥ an appropriate, godly self-image and peaceful confidence?
♥ a genuine love for others, including family, neighbors, fellow-workers?
♥ freedom to be yourself and experience abundant life?
 Would you like to have Jesus set you free from:
♥ fear, i.e. of man, the future, failure...?
♥ past wounds and disappointments?
♥ a marred image of God as Father?
♥ unhealthy self-consciousness?
♥ perfectionism? blind spots? lies?
How does it happen?
Through a series of exercises/processes as well as large and small group sharing and prayer for one another, you have the opportunity to work with Jesus to increase your experience of the ABUNDANT LIFE He came to offer YOU!
What HeartChange graduates have said:
A Christian Worker: "This is no ordinary workshop.  It is nothing less than a powerful avenue which God used to transform my life.  My marriage, family and ministry were all raised from the dead, reclaimed and reinstated for the glory of Christ."
A Contractor: "In my youth I experienced feelings of abandonment from my parents.  After the workshop, I was able to tell my parents that I forgave them. Later it hit me.  I was able to do this because the knowledge I had in my head of knowing God as my Father had gone down to my heart and I not only knew it, but was now living it."
A School Teacher: "As a teen, my family sent me away.  I felt like I died that day and was shipped off in acoffin.  I believe because of that I suffered for 12 years with a feeling of suffocation and debilitating muscle and joint pain for which I took heavy medications.  After the workshop, I discovered not only was my heart healed, but my body as well for I no longer needed the pain medications and I could breathe freely for the first time in years!
A Christian Therapist: "God used HeartChange as a catalyst for several of my clients to get 'unstuck' and experience meaningful change in their hearts and lives. It also profoundly impacted my own family; and I would heartily recommend it!"
A Web Page Consultant: "I entered the weekend a little skeptical, but willing to accept what was said, as long it followed Scripture.  At the workshop, I discovered I had had the message written on my heart that I was worthless.  I also realized that I had spent my life trying to live up to how everyone else thought I should be.  God cleaned house!  I then knew my value before God.  It wasn't an emotional high; it was real, true and rock solid.  I am so thankful that God cared about me, down to every last dark wounded whisper in my heart. I'm FREE!"
 This workshop is offered free of charge, however you will be invited to make a donation to our ministry on the last day of the workshop.  It costs us about $250.00 per person per workshop to cover our ministry expenses.  We do have friends who give regularly to help sponsor those who cannot give a donation. We are also blessed that many who cannot give financially are able to contribute to our ministry in other ways.
Jesus Christ came to heal the broken hearted, set the captives free and to give them the oil of joy in place of mourning. He restores relationship with our Father and with those around us.Isaiah 61:1-3 & 2 Corinthians 6:18