The annual event for the Thieves of San Lorenzo. Highlighting the best Krewe in Tampa Bay with members, honored guests and friends.
About this event
Come dressed in your best Moulin Rouge attire or black tie. Cocktails with 3 bars and one is a champagne bar. Beautiful buffet dinner. Tickets on sale now. Discounted to $80.00 until August 1, 2021. After $90.00.
Email for tickets: treasurer@thivesofsanlorenzo.org or buy yours here.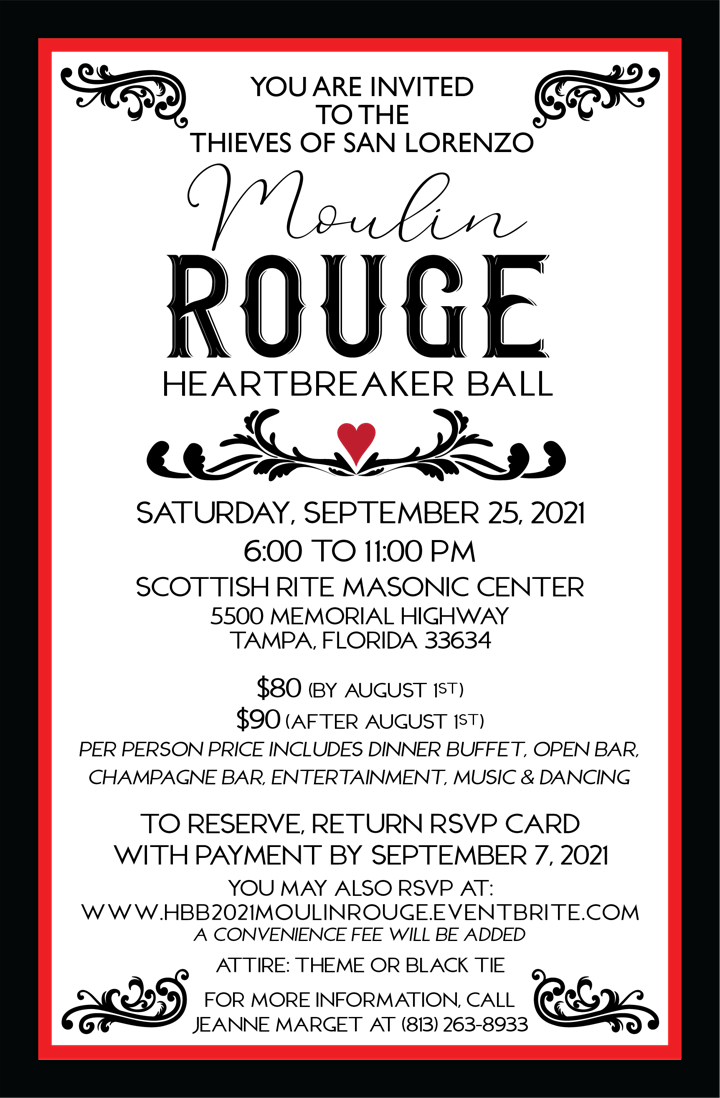 Organizer of HEARTBREAKER BALL 2021 - MOULIN ROUGE
The Thieves of San Lorenzo is a Tampa Bay based krewe established in 1999 whose purpose is to give back to the community through various charities and fundraisers while having fun. The Thieves are an all-female krewe designed to encourage interaction and friendship among women with high ideals and good hearts from diverse backgrounds.