A special screening for the Smith Community of Heartbeat Opera's Breathing Free: A Visual Album
About this event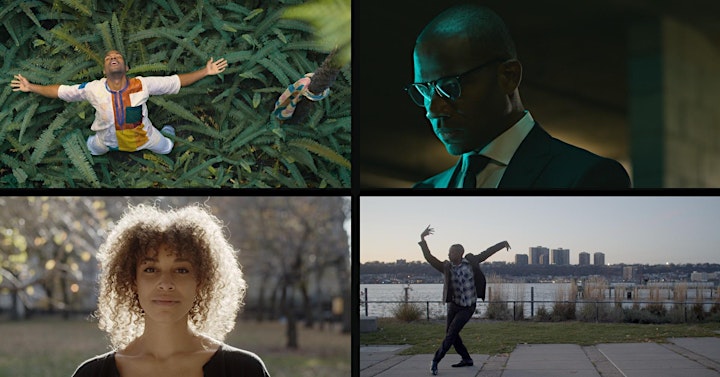 SmithArts and the Offices of the Provost and Alumnae Relations are pleased to present a special screening of Heartbeat Opera's Breathing Free, a visual album set to the music of Beethoven's Fidelio, Negro Spirituals, and art songs by Black composers and lyricists on Thursday, April 29 at 7 pm. The virtual film screening will be followed by a panel discussion Breathing Free: Art, Protest, and Radical Love with Smith and Five College faculty. The event is free and registration is required.
Breathing Free (a nominee for the 2021 Drama League Award for Outstanding Digital Concert Production) weaves opera, dance, and film to connect four excerpts from Fidelio with new arrangements of traditional spirituals and art songs by black composers and lyricists Harry T. Burleigh, Florence Price, Langston Hughes, Anthony Davis, and Thulani Davis. The themes of justice, hope, protest, rage, grief, and love are stunningly interpreted by filmmaker Anaiis Cisco, Assistant Professor of Film and Media Studies, who shot the film in 5 production days in 20 locations across Los Angeles, Chicago, and New York.
LA Dance Chronicle calls it an "intense work of shimmering beauty….. Gloriously moving and exquisitely produced, Heartbeat Opera has created theater to last the ages. Justice and equality are hard to come by but Breathing Free allows us to wonder if it's possible."
Smith's screening of the 45-minute film will be followed by a live, virtual panel discussion, Breathing Free: Art, Protest and Radical Love, with filmmaker Anaiis Cisco, Asst. Professor of Film & Media Studies who will be joined by fellow Smith faculty members Andrea Moore, Asst. Professor of Music, Jennifer DeClue, Asst. Professor of Women & Gender Studies, Sam Ng, Asst. Professor of Africana Studies. The discussion will be moderated by Daphne Lamothe, Professor of Africana Studies at Smith. Registration is required for the free event at https://smithbreathingfree.eventbrite.com.
For full details including repertoire, libretto, cast/crew bios

Trailer
MEET THE BREATHING FREE COMPANY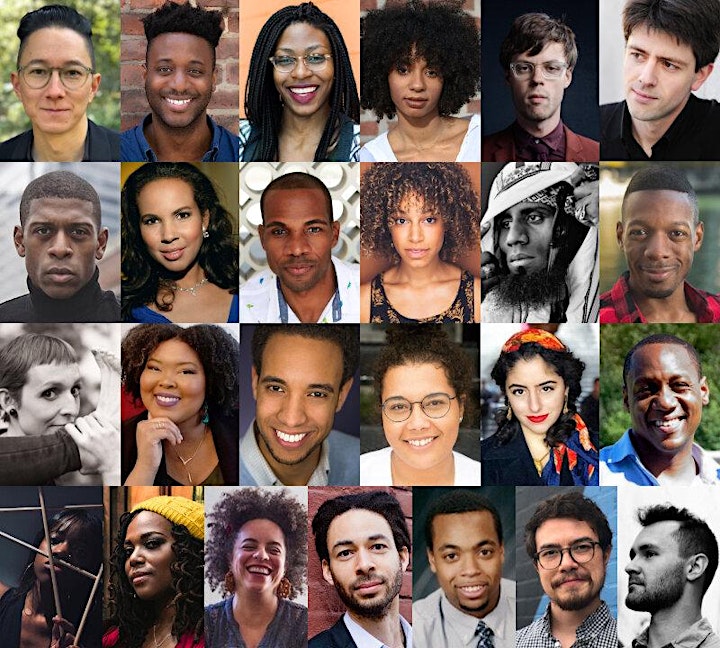 CREATIVE TEAM
Director: Ethan Heard
Filmmaker: Anaiis Cisco
Creative producer: Ras Dia
Co-Music Director and Arranger (Fidelio): Daniel Schlosberg
Co-Music Director: Jacob Ashworth
Movement Director: Emma Jaster
Arranger (Malcom X, Balm in Gilead) & Associate Music Director: Sean Mayes
CAST
Derrell Acon, bass-baritone
Curtis Bannister, tenor
Kelly Griffin, soprano
Randy Castillo, Tamrin Goldberg, Brian HallowDreamz Henry, dancers
Also featuring the voices of more than 100 incarcerated singers and 70 volunteers from six prison choirs: Oakdale Community Choir, KUJI Men's Chorus, UBUNTU Men's Chorus, HOPE Thru Harmony Women's Choir, East Hill Singers and Voices of Hope
BAND
Jacob Ashworth, violin 
Marika Hughes, cello 
Miki Sasaki, trumpets
Kyra Sims, horn 
Thomas Flippin, guitars 
Britton-René Collins, percussion 
Daniel Schlosberg, piano 
Jason Thomas, piano
Prisoners Chorus features: Laura Weiner (horn), Nicolee Kuester (horn), Clare Monfredo (cello), Daniel Hass (cello), Euntaek Kim (piano) and Ben Cornavaca (percussion)
HEARTBEAT OPERA
Ethan Heard (Co-Artistic Director & Producer) and Louisa Proske (Co-Artistic Director) founded Heartbeat Opera in 2014, after they graduated from Yale School of Drama's directing program, to create radical adaptations of classic operas in intimate spaces for 21st century audiences. "One of the most agile and dynamic companies on New York's indie opera scene" (Opera News), Heartbeat has already established itself as a highly-respected, innovative force in the opera world. In its first six seasons, Heartbeat has presented twelve fully-realized productions, often featuring new chamber arrangements and English translations. Heartbeat adaptations, which can be seen as world premieres of classics, speak to the moment, here and now. Fidelio featured a primarily-Black cast and more than 100 incarcerated singers from six prison choirs. Carmen was set on the U.S./Mexico border and featured accordion, electric guitar, and saxophone. This spring, Heartbeat took Lady M, its adaptation of Verdi's Macbeth, online and sold out 32 Virtual Soirées, reaching 740 households across 5 continents. Heartbeat has taken its productions to the Kennedy Center, BAM, and Chamber Music North West in Portland, Oregon. It staged the first ever opera performance on The High Line and has mounted its immensely popular, interdisciplinary Halloween Drag Extravaganza each year since its founding, in iconic venues such as National Sawdust and Roulette.
Heartbeat has been hailed across the national and international press, including in three features in The New York Times, in stories on CNN and the BBC, and in an ALL ARTS/WNET documentary: "Bracing—icy vodka shots of opera instead of ladles of cream sauce" (New York Times), "elegant and boisterous" (New Yorker), "fascinating and gorgeous" (Observer), "ingenious" (Wall Street Journal), "gripping and entertaining" (Opernwelt), "a flatout triumph" (Opera News).
Heartbeat has collaborated with organizations such as Atlas DIY and A BroaderWay to bring opera education to young people in NYC.