January is JUST for KIDS!
About this Event
Heart Tree! Let's grow our love by planting the seed of painting and creating with our family and friends and watch the Love grow around us.
TICKET OPTIONS:
All canvases are 8" x 10" and can be painted comfortably on a table. No need for an easel.
$20 - Pre-drawn canvas + paint kit
$15 - Pre-drawn canvas - NO PAINT INCLUDED. You'll be emailed a Paint Recipe if you want to provide your own paint.
$10 - Digital Pattern - NO CANVAS OR PAINT INCLUDED. You'll be emailed a JPG downloadable line design, General Supplies List + Paint Recipe. A Digital Pattern Ticket must be purchased for each participant in attendance, i.e. if you will have 3 painters, purchase 3 Digital Tickets. Copying, selling, or printing more than one design per ticket or sharing a Zoom link is strictly prohibited and will result in being banned from all future events. We have kept our ticket prices as low as possible to allow access to as many people as possible.
ALL HAVE ACCESS TO VIRTUAL PARTY held via Zoom on the date/time listed.
PAINT KIT Pick Up:
Purchase your tickets, then pick up your paint kits on Friday, January 29th between 2:00 - 4:00 PM at our Brush & Cork studio (226 W Jackson St, Sonora, CA 95370). If that time doesn't work for you, please email us at info@brushandcork.com or message us through our Brush & Cork Facebook Page.
PLEASE BRING A BOX FOR YOUR PAINT CUPS for a safe drive home.
Paintbrushes are not included in paint kits. If you'd like to purchase a paintbrush set for $5, please select that as an add-on to your order at checkout.
ACCESSING THE PARTY:
It will be very easy to access the party on Zoom. After you purchase your ticket, you will receive a Confirmation Email with full instructions and a link to Zoom (if you've never downloaded it before), and a link to the party.
You will also receive Reminder Emails two days before the party, and then again a couple of hours before the party which will also include the Zoom link. KEEP THE LINK HANDY! It will be EZ-PZ to join when it's time for the party to start.
We now have special video equipment installed for your convenience and enjoyment. If you plan on joining a party via Zoom, you will be able to virtually join the fun festivities.
You will hear us clearly! Our speaker system and camera equipment is top quality, helping give you the best Brush & Cork experience we can offer you at home.
Don't forget your beverages, aprons, water jugs, rags, a cover for your table, and your paintbrushes!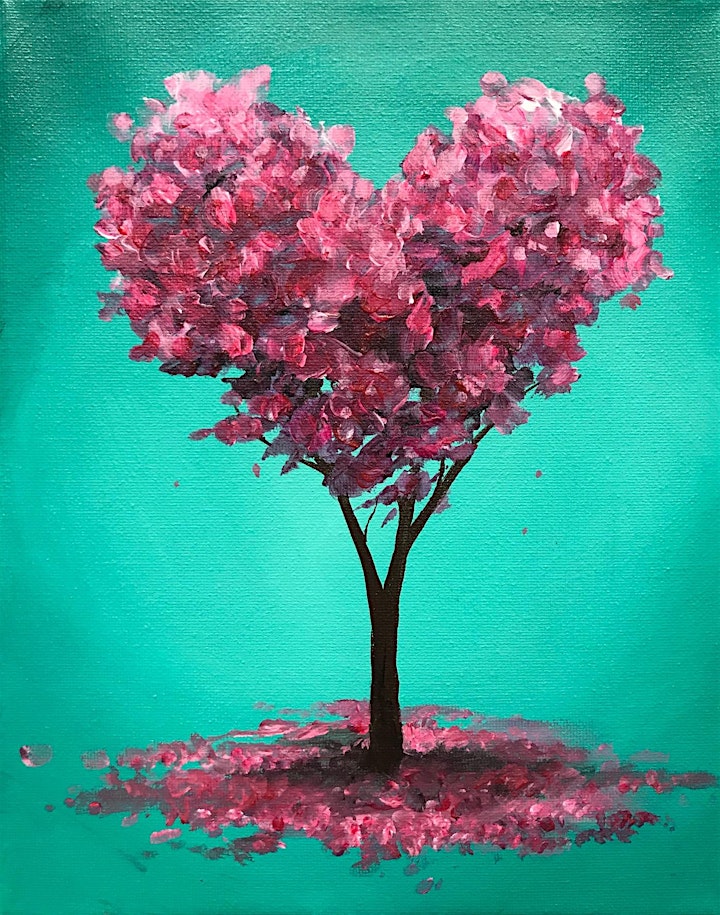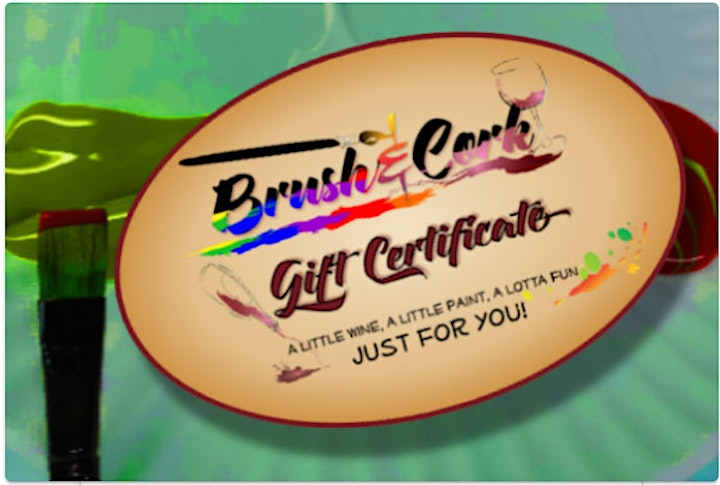 Thank you for supporting our small business!