Description
Hey there beautiful, this Valentine's weekend come let Comfort & Joy seduce you at Heart Throb, our most sultry and salacious Touch party yet.

Whether you're looking for love, lust or liberation, community or cuddles, coming single or bringing your lover(s), we got you gurl. All of us share a desire to connect and we invite you to an evening dedicated to that need, from opening your heart space and igniting friendships to finding that special someone and mutually fulfilling your carnal cravings.
At Comfort & Joy we also believe everyone is beautiful, and encourage you to werk some valentine's realness and let your inner sexiness shine. Ravish in red or black lingerie, leather or latex, snuggle in pink pajamas and onesies, be butch and beastly or femme and fabulous - whatever feels good to you, we celebrate your distinct flavor and work to create inclusive, consensual spaces where everyone feels empowered to express their passion and own unique luster.


On the main dance floor we're greatly honored to feature internationally renowned DJ and producer David Harness of Moulton Music, whose tantalizing talents will keep your booty shaking in ecstasy all night, along with the sizzling hot beats of SF institution Hil Huerta, our own resident music curator Trever Pearson, and the fabulous Prince Wolfe of Go Bang! in the bar lounge. DJ bios below.
You'll also be bathed in the captivating splendor of Artistic Directrix Chickpea's latest gay-glo exhibit, 'Luscious Lips'.
On stage at 11:30pm, be enthralled by the magnificent drag madam Militia S. Towers, erotic pole and chair dancer Joshuah Ciafardone, the ever delightful Lady Fingers and others!






Downstairs we invite you to explore your desires, find your cupid and get moonstruck, while feasting upon the visual enchantments of artists Mikey Mann, Steve Dudek, Justin Denberg, Zak Plum, and Joshua Katz, all curated by the ever talented Tassel.

Erotic downtempo beats to get down to by Strangelove's Tomas Diablo and Afternoon Delight's J. Maximilian.




Special late-night refreshments, courtesy of Jes Versace and company.


Roaming photography by Lucas Francisco.


Full clothes check available.

Volunteer sign-ups posted next week.

This event is 21+





DJ Bios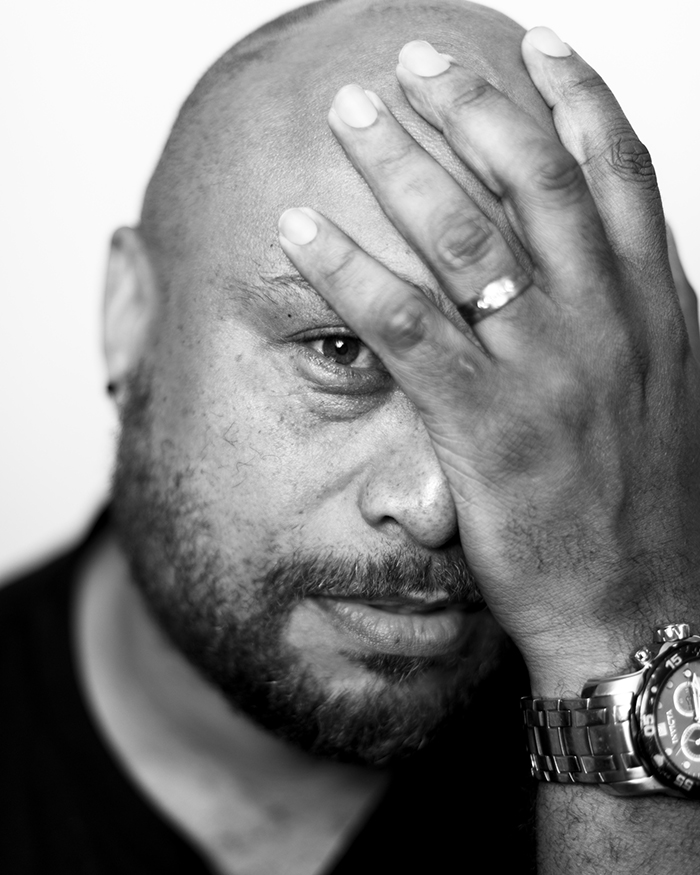 David Harness is one of the most popular DJ/producers in the San Francisco Bay Area club scene. He has been described as 'a man who lives, breathes and emanates everything that is beautiful about deep house music and classic garage.' David is considered a 'rising star' within the dance community.' With influences varying from Barry White and the Love Unlimited Orchestra, Harold Melvin and the Blue Notes, Quincy Jones, the Jackson Five, Stevie Wonder, Parliament Funkadelic, the Isley Brothers and First Choice, among others it's easy to see why funk and soul have always been strong elements in his sound. In 1990, David began DJ'ing at the After Dark in his hometown of Monterey, California. As his popularity grew past the boundaries of Monterey, he was invited to establish a residency at Tilt and the Sound Factory in San Francisco.

1994, David opened and DJ'ed at the popular club Lift at Club Dv8 (today known as Temple) in San Francisco. His success as a club DJ led to a DJ spot on commercial radio. David joined the popular radio show Your Mama's House on the San Francisco Bay Area's number one radio station 106KMEL FM. Your Mama's House was the only 'true' house mix show on any major radio station in Northern California. As part of the Your Mama's House crew, David played a key role in exposing the masses to House Music in the San Francisco Bay Area till 1999. 1995 David kicked off a seven year residency at San Francisco 's legendary Club Universe San Francisco's hottest Saturday night party. At Club Universe, David had the opportunity to play with many legendary DJs like Frankie Knuckles, Tony Humphries, Little Louie Vega, Tedd Patterson, Dave Morales, Danny Teneglia, London's Simon Dunmore & Aaron Ross, Los Angeles' Marques Wyatt, San Francisco's Miguel Migs, Mark Farina and Kaskade, Quentin Harris, Dennis Ferrer, DJ Spen, Timmy Regisford, Doc Martin, Osunlade, Danny Krivit, Joe Clausell, Derrick Carter Mr. V, Kenny Dope, DJ Spinna just to name a few. His growing popularity accelerated David's natural progression into production. In 1998, he released a CD for Universe Sounds and Twisted America, 'Welcome to the Universe'. This innovative CD, recorded live from Club Universe, reflects San Francisco's unique 'sound' and introduced the world to David Harness. Recognizing his talent, Twisted Americaquickly signed him to produce his first single, 'Get It Together', for a Twisted America compilation entitled 'A Little Bit of the Old, A Lot of the New'. In 1999, David started Taboo in San Francisco's Mission District. Taboo started out of David's love of House music and his desire to provide a showcase for Bay Area talent as well as internationally known DJs. Now in Oakland, this ongoing monthly party attracts a loyal crowd of househeads from around the San Francisco Bay Area and the globe to the this blending of spirit and soul.

September 2000, David launched DHJ Productions and has established himself as a respected producer and remixer. To date, David has worked on projects featuring artists such as Mary J. Blige, Luther Vandross, Aretha Franklin, Simply Red, Alicia Keys, Floetry, Donnie McClurkin, India Arie, *NSYNC, and Donnell Jones, Ann Nesby, Anane, Barbara Tucker, Inaya Day, Shea Soul, Dawn Tallman, Heidi Vogel, Yoko Ono, Roland Clark as well as remixing for labels Defected, Kings Street, Vega Records, Foliage, Quantize Recordings, Making Moves, Tribe Records, Look At You, Yellorange/Tony Records, Chez, Slaag, Bargrooves. He is a partner in the Moulton Music label and divides his production time between his solo work and co-productions with Harlum Muziq (co-productions with Chris Lum). David is also affiliated with Loveslap Recordings label releasing 2 cd's Loveslapped Vol2, & Heartbeat, as well as original production and remixes for the label. David Has performed at Coachella, Southport Weekender, Outside Lands, Pride Festival (SF 1995-2011, Oakland 2011/2012), Nextaid Benefit, Macy's Passport, and countless clubs and event around the globe. David has appeared in articles and interviews for Billboard Magazine, Paper Magazine, Surface, XLR8R, Streetsounds, Sweater, HX, Next, URB, DJ Mag, 5magazine, Gloss, Odyssey, The BAR, and the SF Bay Guardian.David continues to maintain a bust DJ schedule in the SF Bay Area and produces several events at Mighty, Fag Fridays, Mars Bar, as well as frequent spots at SoulTogether (London) and other events around the world. David has received some great recognition with awards from The Monterey Weekly (1995), San Francisco Goldie Award (1995), Chicago/ Music Plant Dirty Dozen Award (2001), Nitevibe Top 10 DJ Dream Team (06, 07,08), & 2011 nomination for SF Pride Grand Marshall. David continues tomaintain a bust DJ schedule in the SF Bay Area and produces several events at Mighty, as well as frequent dj spots at Fag Fridays, Mars Bar, SoulTogether (London) and other events around the world. David Harness' passion, talent and creativity has definitely created a new page in the history of house music and given him the deep respect of his peers.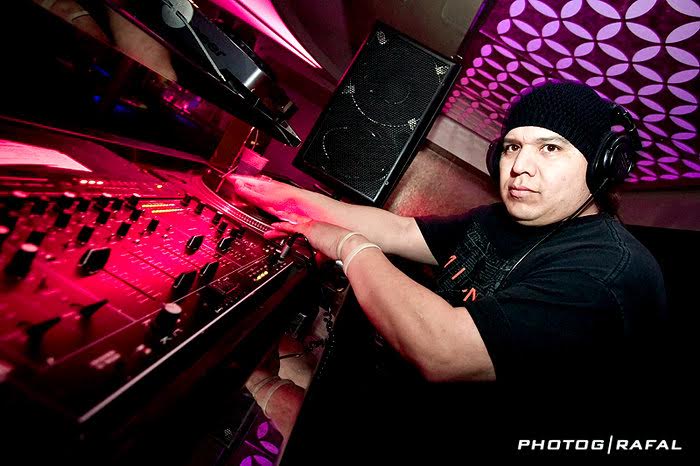 Hil Huerta was introduced to club music in the early 80s by his cousin, Eddie Garcia (aka Eddie Def). He began DJing on a set of used decks when he was 11 years old.

By 1986, while still in middle school, Hil had begun throwing and promoting parties, playing a mix of freestyle, hip hop and early house music.

Mil's drive and love of dance music has not abated. Now one of the Bay Area's top promoters and still a top-notch DJ, Hil is known for his electric house music sets, ranging from funky cuts to electro-fueled tech house to progressive grooves. "Of course", says Hil, "I still have all of my old stuff, so you never know when I might throw in something classic".

Of course, all of his musical diversity serves a purpose. While some DJ's will play a singular type of music to a crowd that's not enjoying it, Hil has a deeper appreciation for dancers and wants to make sure everyone has a good time. As he says, "I play every level of house music, just to keep the crowd moving".

In his continuing quest to keep the crowd moving, Hil divides his time between DJing, running a successful promotions company, and work in the studio. He is currently producing music with Homero Espinosa of Yerba Buena Discos.

Residencies & Major Bookings: Club 1015, SF / EndUP, SF / Mighty, SF / SF LoveFest & AfterPaty / Bill Grahm Civic, SF / Space 550, SF /Ultra Music Festival, Miami / Paradise Lounge, SF / Sno Drift, SF / Whisper, SF / 330 Ritch, SF / Shadow Lounge, SF / Agave, Concord / The Taragon, Sunnyvale / Malate, Phillipines / Etd.POP Bill Grahm Civic, SF / Kelly's Mission Rock, SF / Cine Space, LA / Crash Mansion, LA / The Hudson Theater, San Bernadino / Hotel Shelly, Miami / Gift Center Pavilion, SF / Craneway Pavilion, Richmond (SF Area)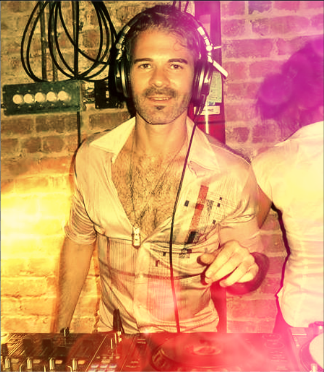 Trever Pearson is a San Francisco based DJ with a music history spanning 3 decades. It was his discovery of deep house however, that changed the course of his creative self expression. As resident DJ in his new role curating sound for Comfort & Joy, a queer arts collective with a strong presence at Burning Man, Trever is up and coming in the San Francisco house music scene with a unique vibe along a spectrum of color. While bright and funky for C&J's colorful, joyous tone, his other events and late nite gigs get into the deep and dirty. With electronic roots on the Playa and a deep love for the West Coast, Trever weaves together a blend of laid back deep & tech house with indie sounds and deep baselines, groovy hooks with elements of soul, funk and hip hop. It's sexy & rhythmic, playful & dynamic, and will take you from the beachside hammock to the dance floor to after-hours, urging those hips to express your soul.
Prince Wolfe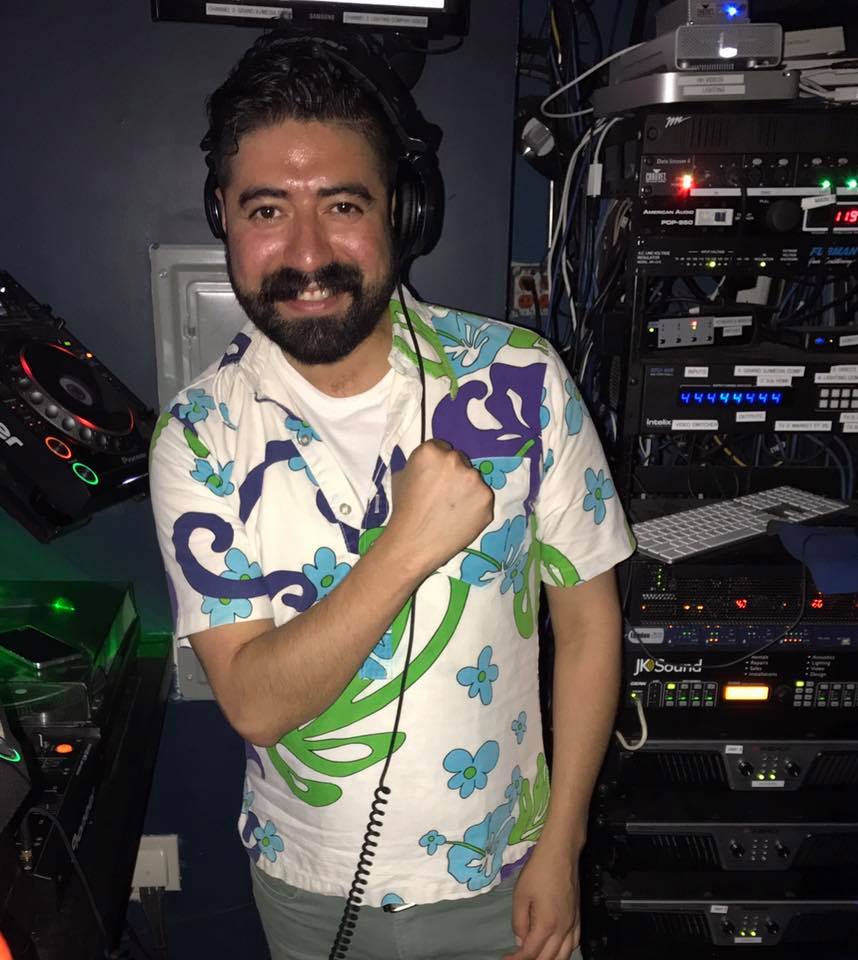 Prince Wolfe was born on the corner of the sulty and South of Market leather bars and dark & funky Tenderloin dives, playing tunes to cruise and disco! He Joined the San francisco landmark Disco party Go BANG! as a decoration guru and quickly became a core member and resident DJ along side Steve Fabus and Sergio Fedasz. Long-time paddler, full-time dancefloor rocket. Ahhhhroooooooo.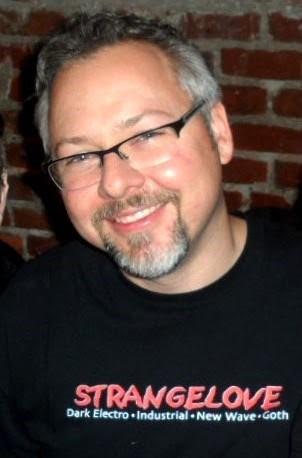 As founder and sole resident of the celebrated monthly Strangelove (now in its 13th year), Tomas Diablo has breathed new life into the San Francisco dance scene. His meticulously-crafted sets of goth, industrial, electro, and new wave always pack the dancefloor and energize the crowd.
Tomas is also the promoter and resident DJ of Bondage-a-Go-Go, San Francisco's infamous sadistic disco, and the nation's longest-running weekly dance party. BaGG is one of those rare events that is not defined by genres, and Tomas takes full advantage of the opportunity to spin glam, rock, pop, punk, metal, industrial, funk, hip-hop, goth, industrial, ska, rockabilly, glitch, trap, and absolutely anything else.
Tomas Diablo has opened for artists like Gary Numan, Peter Hook, and Meat Beat Manifesto, has entertained massive crowds at SF Pride and the Folsom Street Fair, and guests at various events all over the Bay Area.