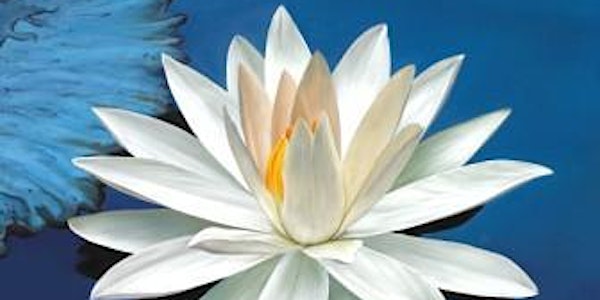 Heart of the Servant - True Path to Fulfillment
When and where
Location
ONLINE ANYWHERE or In-Person at Flowering Heart, Clearwater, FL 300 Feather Tree Drive Clearwater, Florida 33765
Refund Policy
Contact the organizer to request a refund.
Description
Still Available Online. Take the course whenever you want, and repeat it as many times as you want at no additional charge!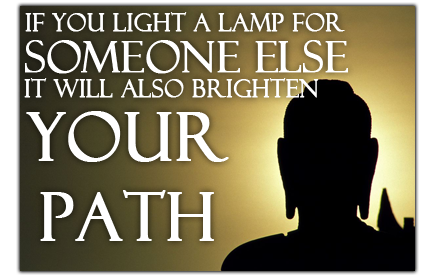 Heart of the Servant
True Path to Fulfillment
What do Brainwave Frequencies, Selfless Service, the Schumann Resonance & Higher States of Consciousness have in common?
Find out in this course!
In this course you will learn the Fastest, Most Powerful Way to Raise your Vibrational Frequency & Help Shift the Collective Consciousness of Humanity.
You will discover the connection between Brain Wave Frequencies (Delta, Theta, Alpha, Beta, Gamma), Selfless Service, Awakening, the Flowering of the Heart & Higher States of Consciousness.
You will learn about the Schumann Resonance (electromagnetic waves in the Earth's atmosphere), how after thousands of years of stability it has begun to dramatically spike in frequency, and how that is affecting you and everyone else this planet. Do you notice increased levels of stress & conflict in the world? It has almost seemed surreal, hasn't it?
You will receive the insight, preparation, tools, guidance & initiation you need to make you a powerful agent of planetary transformation by raising the vibrational frequency of everything & everyone you encounter & by anchoring your heart in the path of sincere & selfless contribution to the greater good (Sanskrit, SEVA).
Join us for an entire afternoon of diving deeply into Unconditional Love & Boundless Compassion, Inspired Teachings and Initiations, Guided Meditations and Powerful Divine Energy Transfers (Flowering Heart Blessings). Leave in a radically uplifted frequency of Joy!
Fulfillment is defined as satisfaction or happiness as a result of fully developing our abilities or character or achieving our desires, hopes and dreams.
Many of us have worked diligently in search of fulfillment through various programs for personal growth and spiritual disciplines only to find that it still eludes us.
Sometimes fulfillment has seemed so far out of reach that we have settled for far less than we deserve and are capable of enjoying in this life.
In all of our efforts to work on ourselves, we may have missed or failed to prioritize the real key to our fulfillment and to the highest levels of human development. If we are on the Heart-Path, that key and in fact our true purpose in life is to cultivate the Heart of a Servant.
"I slept and dreamt that life was joy. I awoke and saw that life was service. I acted and behold, service was joy." Rabindranath Tagore
"Whatever you did for one of the least of these brothers and sisters of mine, you did for me." Jesus Christ
"Selfless service alone gives the needed strength and courage to awaken the sleeping humanity in one's heart." Shirdi Sai Baba
"Only those who have learned the power of sincere and selfless contribution experience life's deepest joy: true fulfillment." Tony Robbins
"The best way to find yourself is to lose yourself in the service of others." Mahatma Gandhi
"The highest of states is the state of seva (selfless service offered to the Divine). The spirit of seva is in-built into every insight, realization, mystical experience and mukti (liberation, freedom). It is the spirit that drives you to share with the world what has been given to you." Amma Padmavathi
"One makes a gift of one's life and endeavors by sanctifying it with love, and devotion and selfless service. When seeking to uplift others, we are uplifted in the process. Every kind thought or smile therefore benefits oneself as well as all the world." David Hawkins
"Often the answer to our prayer does not come while we're on our knees but while we're on our feet serving the Lord and serving those around us. Selfless acts of service and consecration refine our spirits remove the scales from our spiritual eyes and open the windows of heaven. By becoming the answer to someone's prayer we often find the answer to our own." Dieter F. Uchtdorf
Join us for a life-changing afternoon of Inspired Teachings and Initiations, Guided Meditations and Powerful Divine Energy Transfers (Flowering Heart Blessings).
Time: LIVE Sunday, March 12, 1PM-6PM (EDT)
After it airs live on March 12th, everyone will receive the link for the online video, so you can take the course whenever you want, and repeat it as many times as you want!
Location: ANYWHERE ONLINE or In-Person at:
Flowering Heart Center
300 Feather Tree Drive
Clearwater, Florida 33765
Course Fee: $49