Description
Come Join Us at our Heart of L.A. Democratic Club Monthly Meeting on Wednesday, September, at the iconic Feminist Majority Foundation offices where our keynote speaker will be Immigrant Rights Activist Casey Revkin Ryan.
The Feminist Majority
433 S. Beverly Drive
Beverly Hills, CA 90212
Time: 7-9PM
*Free parking at meters on the street and nearby neighborhood
*Drinks and snacks provided

*********************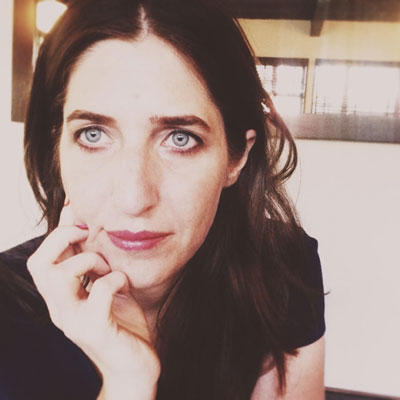 ABOUT CASEY REVKIN RYAN::

Casey Revkin Ryan responded in June to the inhumane immigration crisis caused by the Trump Administration's "zero tolerance" policy by joining with a group of like-minded mothers to directly assist impacted families by raising money for their bonds and coordinating travel for freed asylum seekers back to their children. From the moment Casey stepped up to run the Los Angeles arm of Immigrant Families Together, a group that has posted bonds for over 75 parents and supports dozens more, this work has meant a minute-by-minute, seven-day-a-week commitment to vulnerable families in crisis.
Casey organized a group of 80 volunteers in Los Angeles to be available to assist reunited families with services such as help enrolling in school, finding healthcare providers, and securing rides to ICE check-ins.
She has coordinated the release of over 20 parents from Adelanto detention facility (located outside Los Angeles), providing them with food, clothing, and transportation to their waiting families. On behalf of IFT, she wrote a letter of support for one detained father and appeared in court at his bond hearing in Adelanto. He was granted bond. Casey arranged for someone to pick him up at the detention center and house him for the night. The next morning, Casey drove him to the Bob Hope Airport and helped him navigate the airport and TSA security. That man, like so many others supported by Casey, has now been reunited with his 3-year-old daughter and they are starting a new life, together once more.
She is mother to 4-year-old Emil, her work with IFT has been a natural extension of years as a tireless advocate for Silver Lake's children. In her letter of support for the father separated from his child, Casey wrote that she was there representing a community of individuals who were outraged by family separations and who would be there to support this man and his family in the long term. Every day, Casey and the people of Silver Lake continue to show up and prove that to be true.