Heart of Christmas Food, Toy and Book Donation Drive for Los Angles food bank, with musicians, storytime, book and toy giveaways. Volunteer!
About this event
2021 has been an enlightening year with many traumatic twist and turning for families and youth. Aaron Community Cultural Centers (ACCC) and the Heart of Christmas event goal is to create a positive and joyful memory for youth during Christmas 2021. Our Heart of Christmas Event is on Saturday December 18, 2021 from 9 AM - 12 PM. ACCC needs your help!
Sponsorship Donations are tax deductible and will be used for Marketing, Volunteers Tee Shirts, Boxed Lunches, Toys and Gift Items for Registered Families. Each registered child ages Infants - 17 years old will receive a new book, a bag of food treats, a toy or gift and a box of food for their family. Your generosity is appreciated and needed.
Musicians, Catriona Fray, Alena Bernardi of Unicorn Music Academy will be singing for the children and this special community event!
Unicorn Jazz's children's author, Lisa Caprelli, will be presenting Storytime & songs for the ACCC back to school book donation drive event!
The Aaron Community Cultural Center (ACCC) is a non-profit organization that provides many helpful services to those in need, including shared housing, youth employment preparation, support groups, and food distribution to individuals and families in need of groceries. ACCC provides these opportunities for women, youth, and the Los Angeles community. ACCC continually reaches out to organizations for much needed funding via grants, sponsorship, as well as intern, community service, and volunteer hours from concerned citizens who believe in the same end results.
To learn more about this event, go to: UnicornJazz.com/Book-Donations
How You Can Help and Get Involved:
To donate a new book, we created an Amazon Wish list
To donate toys, books or food, contact the event organizer today!
If you are committed to supporting this event please go to WWW.ACCCBSM.COM to donate and Confirm your sponsorship Volunteers NEED!
VOLUNTEERS NEEDED!
Saturday December 11 & 18, 2021 - Holiday Decorations & Volunteers Meet & Greet
Saturday December 11, 2021 9:30-12:30
Event December 18, 2021 8:30-1:30
Community Service & Internship Hours Provided
Register @ WWW.ACCCBSM.COM
CLICK ON THE HEART OF CHRISTMAS Volunteers Links
SPECIAL THANKS to the following people / companies who are helping to make this event special for us: OC Studios By Lizette, DJ Mark Ley and more joining us weekly as we get closer to the event!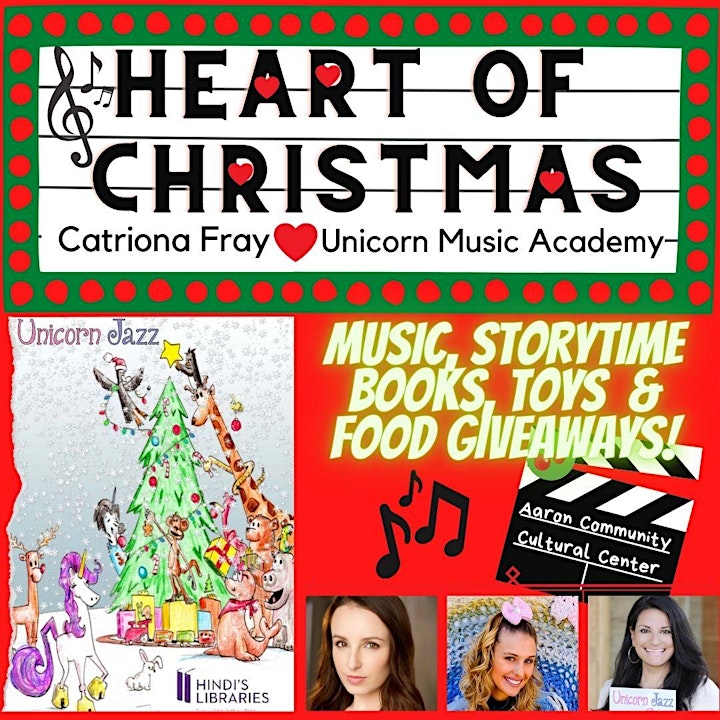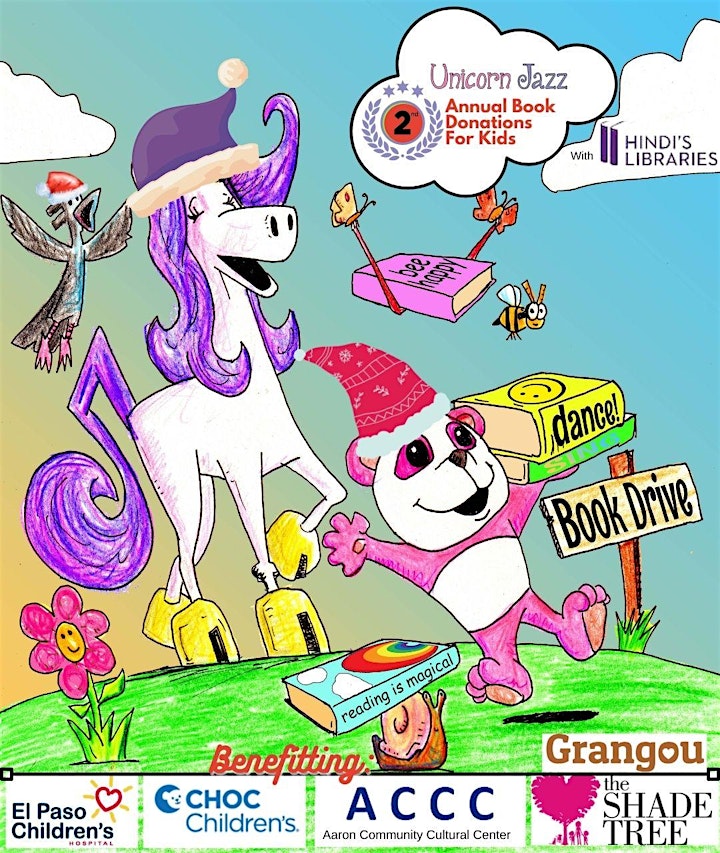 Organizer of Heart of Christmas Food, Toy and Book Donation Drive