Event Information
Refund Policy
Refunds up to 7 days before event
Two exciting half-day session for workers, managers, all roles, all industries, learning from one of the creators of the Agile movement.
About this Event
Two half days, a week apart:
Monday, October 19th and the following Monday, October 26th
from 9:00a-12:30p USA EDT (UK BST 2p-5:30p) (EU CEST 3p-6:30p) each day
This course gives the attendee practice in the core elements of team success: collaboration, delivery, reflection and improvement. Each part of the class introduces a topic matching the most recent advances in the agile world, including solutions-focused coaching, guest leadership, collaboration cards, project slicing, decisions as inventory, and building a culture of listening.
Group Discussions: Introducing key concepts needed to make use of modern agile development: Decisions flowing through an organization, Cooperative games of invention and communication, Culture and leadership, Trimming projects into slices to follow changing needs and to meet deadlines.
Collaboration Cards: These cards are a special construction from Dr. Cockburn, following years of research into what improves collaboration. Learn to use these cards to improve your own collaboration, to work in teams and to notice how your colleagues are improving or hurting collaboration.
Improvement Exercise: The participants are split into teams with assignments to improve something that matters to them, using the tools in the project.
Decisions as deliverables: Designing a logo? Every design element is a decision. Which decisions should you test with the market first? This individual plus team activity highlights the topic.
At the end of the course, receive a Heart of Agile Level A certificate showing your achievement.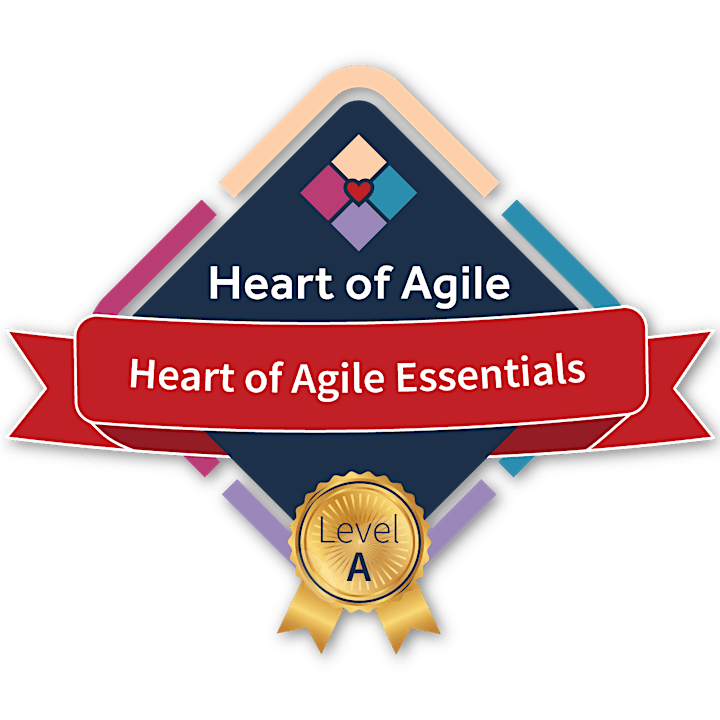 Location
Refund Policy
Refunds up to 7 days before event