Description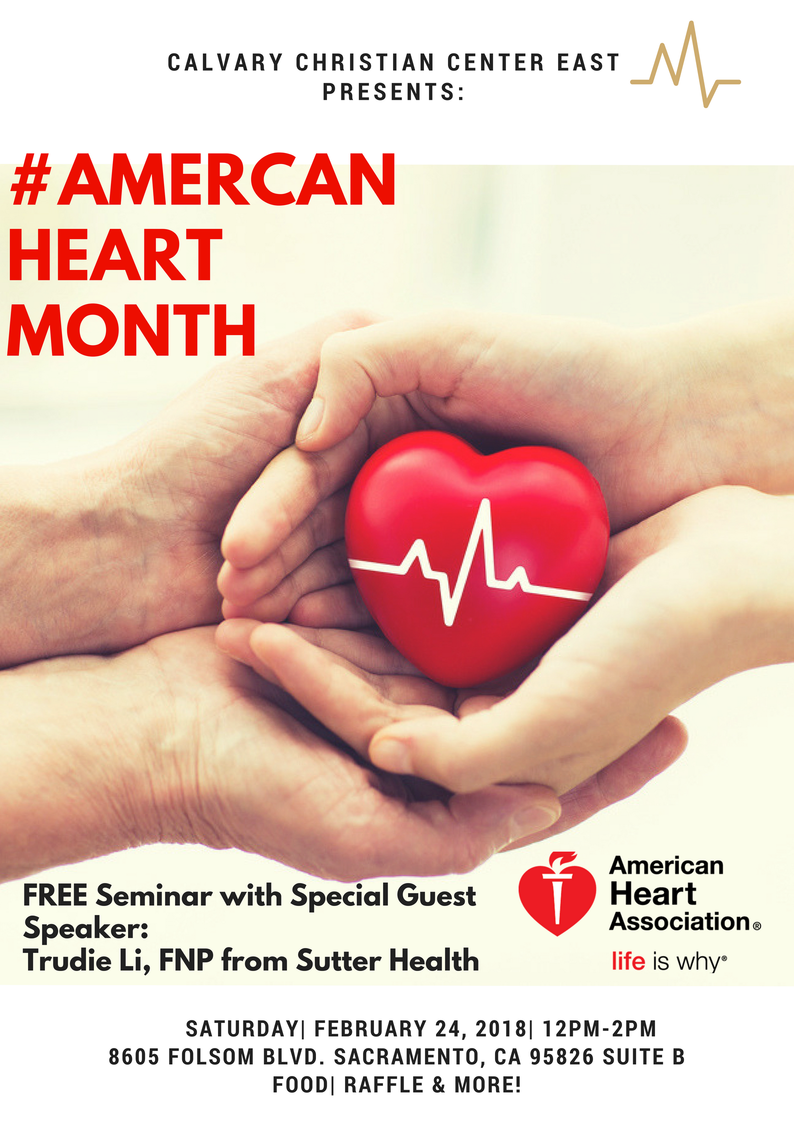 Calvary Christian Center East Presents:
A FREE seminar with a special guest speaker: Trudie Li, FNP from Sutter Health in partnership with the American Heart Association.
TOPIC: Raising awareness on how to live a healthy life with a healthy heart. Discussing the common risks and causes of most heart problems in today's society. As well as, how we can use key preventive measures that will maintain a healthy life for you and your loved ones.
Including a Q&A session followed by a drawing for a RAFFLE prize!
Refreshments and food will be provided.