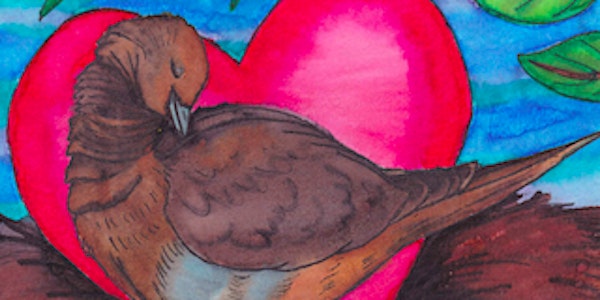 "Heart and Soul Affirmation Cards" - "Hope for the New Year"
"Heart and Soul Affirmation Cards" "Heart and Soul Cards, Hope for the New Year - Creative Arts Workshop"
About this event
Soul Affirmation Cards With Jen
Create a personal 'Heart and Soul' affirmation card for the New Year!
What are your hopes and dreams?
What is that one word or phrase that opens up your heart and gives hope to your soul?
How is that word or phrase held in art form?
Celebrate the closing of this year with Jen as they teach us how to create a 'personal heart and soul card of hope' for the year to come.
Jen will share their technique with water and markers.
They will walk participants through creating a specific image using these techniques.
The image will be simple and fun, and participants can always add their own creative touches to it.
Then through some journal prompts and exploration, participants will create their own unique heart and soul affirmation card to take with them into the new year.
MATERIALS - Participants will need the following:
A pencil and eraser
Markers (Crayola is best in my experience),
Heavier paper
A small to medium sized brush or two
A container with the water in it (you may consider several containers of water so you dont need to change the water out so often)
A pigment marker (0.5 mm tip is best)
Paper towels or rag.
A ruler (for drawing lines to write the text on, and possibly for measuring out a card)
A piece of two of scrap paper (to test marker colours before using them on the actual piece of art)
Paper to write on or a journal, and a pen