Heart and Hands Postpartum Doula Training & Certification Program

Thursday, January 23, 2020 at 9:00 AM

-

Friday, January 24, 2020 at 6:00 PM (PST)
Event Details
Heart and Hands Postpartum Doula Training & Certification Program
Mastering the Art of Mother and Baby Care
Learn skills to support postpartum mothers and newborns in the first weeks after birth.
This program is not affiliated with Elizabeth Davis, or the National College of Midwifery.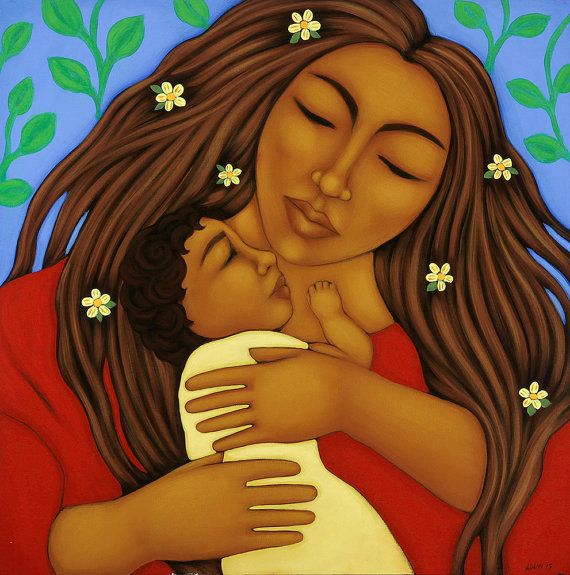 ABOUT THIS COURSE
In this class, you will learn skills to support new mothers  and care for newborns immediately following birth and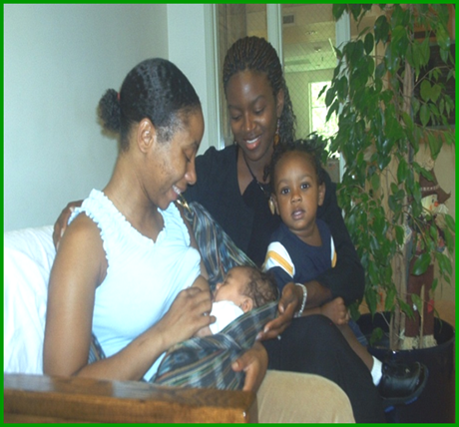 the first months, More than a Baby Nurse, a Postpartum Doula provides emotional support, physical care and comfort to the new mother, instruction on self-care and baby care, and instills confidence in her clients for motherhood. Services also may include breastfeeding support, meal preparation, care of siblings, and linking families to supportive services in the community.
INTENDED AUDIENCE
Home visitors working with mothers and infants, perinatal case managers, CNAs, Medical Assistants, child development students, nursing students with career aspirations in maternal-infant nursing, CPSP workers, early intervention specialists, preschool teachers, nannies, aspiring lactation consultants and educators, and more.
COURSE DETAILS
The instructional methods include lecture, demonstration, discussion, and experiential processes including videos.
Dates and Location of Course:  Thursday and Friday, January 23 & 24, 2020
Days and Hours of Course: 9:00 am to 6:00 pm, 2 days, 16 hours total.
COURSE FEES
$450.00 per person, includes materials and certification upon completion of requirements.
$100.00 deposit to register. Balance due 1 week prior to first day of course.
Early Bird Special: $350.00 per person. Register 8 weeks prior to the course.
Group Discounts:  $250.00 per person  for 4 or more persons registering together.
CERTIFICATION REQUIREMENTS
Within one year of course, participants desiring certification with The Association for Wholistic Maternal and Newborn Health will:
     

Complete take-home, open-book written exam.

     

Complete and Infant CPR course and submit proof of certification.

     

Compile a Community Resource List for Families.

     

Assist 3 families in the postpartum period, and submit 3 parent evaluations and 3 self-reports.
Recertification is annual. $250 re-certification fee plus proof of attendance at a continuing education course must be submitted. If requirements are not met within 12 months of course, there will be a charge of $100 for certification.
TOPICS COVERED
  

 The role of the Postpartum Doula as a member of the maternity care te
    Ethical guidelines for Postpartum Doulas.

    S

ocial, political and personal reasons why women don't breastfeed.

    B

enefits of breastfeeding to mothers, infants, fathers, grandmothers and society

    C

ommunication skills to help address mothers concerns about breastfeeding, newborn care and postpartum.

    A

natomy of the lactating breast and the physiology of how the breasts make milk.

    N

utritional components of breastmilk and how they are uniquely suited to support the growth and development of           human infants.

    Supporting the 

breastfeeding mother and get the baby latched on correctly.

    

Management of  breastfeeding so it works for the mother.

    

Common problems of breastfeeding and parenting the growing baby.

    

Attachment Parenting and Child Development in the first year.

    

Kangaroo Mother Care—a method of caring for newborns which promotes physiological regulation of the newborn.

    

Sudden Infant Death Syndrome and two approaches to prevention: Back to Sleep and Co-Sleeping.

    The i

mpact of birth interventions on breastfeeding.

    N

ormal and abnormal adjustments to motherhood in the postpartum woman.

    C

are and assessment of full-term newborns.

    P

hysical care and emotional support for postpartum women.

    

Perinatal Mood and Anxiety Disorders including Baby Blues, Postpartum Depression and Postpartum Psychosis and          appropriate resources for help.

    Newborn 

care and soothing methods.

    The

 impact of perinatal loss on families and working with families after a loss

    Reducing 

parenting stress.

    Types and s

igns of child abuse and neglect and appropriate referral mechanisms.

    The Postpartum

 Doula's role in helping clients become a family.
COURSE LEADERS
Cordelia Hanna, MPH, CHES, ICCE, CLE, CBA- Principal Course Leader

Cordelia Hanna obtained  her Masters in Public Health (MPH) in Health Education and Promotion/Maternal Child Health from Loma Linda University in Loma Linda, California in 2008 and her Bachelor of Arts in Theatre and Dance from Indiana University, Bloomington in 1986. She is a Certified Health Education Specialist (CHES), the gold standard for professional health educators, accredited by NCHEC. Cordelia is also an ICEA-Certified Childbirth Educator, CAPPA-Certified Lactation Educator, and ALACE-Certified Birth Assistant who since 1991 has taught Childbirth Preparation Classes and Breastfeeding Education to hundreds of couples in private practice, clinics, public health, hospital and community settings. She is an apprenticeship-trained midwife, who has worked as an Assistant Midwife and Labor Companion/Monitrice in homes, birth centers and hospitals throughout Los Angeles County. Cordelia worked for The Pasadena Public Health Department Black Infant Health Program from 2002-2012,  a California Department of Health funded program to reduce African-American perinatal health disparities. Here she  initiated and managed a Breastfeeding Peer Counselor and Volunteer Doula Program. Cordelia is passionate about promoting midwives, doulas, promatoras (community health promoters) and breastfeeding peer counselors to address ethnic health disparities such as low rates of breastfeeding, high rates of prematurity and cesarean section, and to reduce maternal mortality globally.  Cordelia is a  mother of two home-born, breastfed and family-bedded children who are now bright and capable young adults and she is  a grandmother of two young girls.
Latrice Matthews, MS, CD, CPD, CLE - Co-Course Leader
Latrice is a professionally trained Certified Birth and Post-Partum Doula, Childbirth Educator, and Certified Lactation Educator.
With more than 20 years of professional experience working with parents, infants, and toddlers, Latrice has a reputation for respecting autonomy and upholding the unique integrity of each family moving through stages and phases of parenthood. As a Doula, the core value of gentle transition is practiced while providing maternal emotional support to women before, during, and after birth.
Abreast of the current maternal and infant mortality rate crisis, Latrice believes in creating tangible tools and strategies to mitigate racial and ethnic disparities in birth outcomes. She is also passionate about advancing birth equity within diverse communities. Latrice is an advocate for improving birth outcomes and empowering families to exercise informed decision making regarding their health.
In the community, Latrice has volunteered Doula support at Mission Hills' Black Infant Health, facilitated breastfeeding classes and support groups for Soul Food For Your Baby, has been contracted as a Maternal and Infant Health Specialist for Child Care Resource Center, and continues to guest lecture at California State University, Northridge on Women's Health.
Latrice owns and operates Nu Baby Doula Services. She holds a Bachelor of Science degree in Public Health Education and a Master of Science degree in Family Consumer Sciences, both achieved through California State University, Northridge. 
Attendee List
Sort by:

Date

|

First Name

|

Last Name
Save This Event
When & Where

The Association for Wholistic Maternal and Newborn Health
3655 S. Grand Ave.
Suite 260
Los Angeles, California 90007


Thursday, January 23, 2020 at 9:00 AM

-

Friday, January 24, 2020 at 6:00 PM (PST)
Add to my calendar
Organizer
MATERNAL-CHILD HEALTH EDUCATION, TRAINING, CONSULTATION AND SUPPORT





OUR MISSION
To increase access, awareness, and availability of MotherBaby-Friendly Maternity Care. We are also committed to social justice in maternity care, in order to improve birth outcomes for all women, persons and their newborns.
OUR WORK
We are perinatal professionals joined together with a common vision to promote maternal and infant health, improve maternity care quality and access, reduce perinatal health disparities and  social justice in maternal and infant health, locally and globally.
Our board of directors, advisory committee and consultants are perinatal health experts with training and expertise in Doula Support, Childbirth Education, Lactation Counseling, Perinatal Psychology, Preventative Medicine, Maternity and Newborn Nursing, Midwifery, Health Education and Promotion and Public Health.
WHAT WE DO
As catalysts for maternity care reform, we are champions for mothers and infants, We promote client-centered, holistic, respectful care for all childbearing persons.  We strive to  improve birth outcomes for all childbearing persons and their infants, with a special emphasis on communities of color experiencing social inequities due to racism, discrimination and prejudice and poverty.
The Association of Wholistic Maternal and Newborn Health focuses on the intersection of public health and midwifery to address health care disparities and to engender a more equitable maternity care system for all women and infants. Our focus areas are:
Education for Birth Preparation and Cultural Change.

Advocacy for Maternal-Infant Health Care Policy Reform.

Expanding Access to MotherBaby-Friendly Maternity Care.

Working for Social Justice in Maternal and Infant Health.
OUR PHILOSOPHY
As advocates for mothers and babies, we seek to ensure that all childbearing persons are treated with dignity and respect during the pregnancy, childbirth and postpartum periods.
We promote a self-growth approach to pregnancy; which is a special and unique time in a woman's and a person's life.
We believe each pregnant woman or person should be surrounded by a loving and supportive community and each baby should be born into the hands of skilled, compassionate and respectful caregivers.
We protect the MotherBaby dyad whose needs are mutually dependent.
We are reverent of the sacred nature of birth and are inspired by its potential to transform women, relationships, families, and communities.
Our intent is to mobilize the perinatal community to implement culturally-relevant approaches to perinatal health promotion.
We strive to improve birth outcomes and quality of maternity and newborn care in all settings: clinics, hospitals, birth centers, and domiciliary settings.
We are dedicated to helping families have empowering, satisfying and joyous experiences from conception through gestation, childbirth, and early parenthood.