Heart and Hands Postpartum Doula Training & Certification Program (ONLINE)
Sales Have Ended
Ticket sales have ended
Sorry - ticket sales have ended. Please contact us to be notified if a space opens up or for future training. Contact us at (626) 388-2191 ext. 1 or visit us at: https://motherbabysupport.net.
Sales Have Ended
Ticket sales have ended
Sorry - ticket sales have ended. Please contact us to be notified if a space opens up or for future training. Contact us at (626) 388-2191 ext. 1 or visit us at: https://motherbabysupport.net.
Heart and Hands Postpartum Doula Training & Certification Program Mastering the Art of Mother and Baby Care Learn skills to support postp
About this event
Heart and Hands Postpartum Doula Training & Certification Program 
Mastering the Art of Mother and Baby Care
Learn skills to support postpartum mothers and newborns in the first weeks after birth.
Please note: This program is not affiliated with Elizabeth Davis, or the National College of Midwifery.
COVID-19 UPDATE:
DUE TO PUBLIC HEALTH ORDERS TO CEASE ALL PUBLIC GATHERINGS, THIS TRAINING WILL BE OFFERED VIA VIDEOCONFERENCE FORMAT ON ZOOM. REGISTRANTS WILL RECEIVE LOGIN INFORMATION PRIOR TO THE EVENT.
ABOUT THIS COURSE
In this class, you will learn skills to support new mothers and care for newborns immediately following birth and the first months. More than a Baby Nurse, a Postpartum Doula provides emotional support, physical care and comfort to the new mother, instruction on self-care and baby care, and instills confidence in her clients for motherhood. Services also may include breastfeeding support, meal preparation, care of siblings, and linking families to supportive services in the community.
INTENDED AUDIENCE
 Social service providers working with perinatal populations
Nursing Students
CNAs and LVNs
Case Managers working with pregnant and postpartum women
College students majoring in health or social sciences
Birth Doulas
Midwifery Students
Nursing Students
Parent Educators
Home Visitors
Mothers and Grandmothers
TOPICS INCLUDED
Scope of Practice of Postpartum Doulas
Communication & Counseling Skills for Postpartum Doulas
Addressing Barriers to Breastfeeding: Socioecological Model
Benefits of Breastmilk and Breastfeeding
Anatomy & Physiology of Lactation
Getting Moms Started with Breastfeeding - Techniques that work
Dealing with Common Problems of Lactation
Breastfeeding in Special Situations (Twins, HIV+, Premature baby, etc.)
Impact of Obstetrical Interventions on Breastfeeding
Child Development in First Year
Working with Parents with High ACE Scores
Attachment Theory Basics
Attachment Parenting Practices
Child Development in the First Year
SIDS Prevention & Safe Co-Sleeping Practices
Physical Care of  Postpartum Mothers
Emotional Support of Postpartum Mothers
Perinatal Mood and Anxiety Disorders
Physical Care of Newborns - Swaddling, Bathing, etc.
Newborn Medical Procedures
Newborn Appearance & Behavior
Helping Mothers & Partners Cope with Perinatal Loss
Helping Parents Deal with Parenting Stress
 Cultural Awareness & Cross-Cultural Communication
Working for Perinatal Health Justice
COURSE FORMAT
The training will be held via videoconferencing on Zoom. Participants should have a computer with  Chrome or Firefox Browser, earphones or phone for audio. Login information and course materials (Student Manual and PowerPoint) will be sent via email prior to the training.
The instructional methods include lecture, demonstration, discussion, and experiential processes including videos.
 Location of Course:
Location will be online on Zoom. All registrants will receive login information and materials prior to the course. Participants must attend all sessions, and participate in discussions and activities. The class will meet twice per week over a two week period.
Dates of course:
Day 1: Monday, July 19
Day 2: Tuesday, July 20
Day 3: Monday, July 26
Day 4: Tuesday, July 27
Hours of Course: 
9:00 am to 2:30 pm (PST), 4 days, 24 hours total. There will be a 30 minute lunch break and 15 minute break in the morning.
CERTIFICATION DETAILS
Certification as a Postpartum Doula is offered through Happy Mama Healthy Baby Alliance. Certification requirements are:
1) Completion of the exam. The exam is multiple-choice, matching, short answer (due one month after the course).
2) Provide support to three mothers providing postpartum doula support and submit 3 evaluations from mothers served.
3) Submit 3 self-reports on services provided to mothers served
4) Submit proof of Infant, Child and Adult CPR
5) Write a 1-2 page personal essay on your role on the birth team, including your ambitions as a Postpartum Doula or the maternity care field
6) Compile a Community Resource List for client services
COURSE FEES
 GROUP DISCOUNT RATE
Group registration is $250 per person when 4 or more people register together. Includes Materials (student manual and PowerPoint will be sent prior to course). Group leader should be assigned. The group leader will create a passcode to give to each person to register.  Participants should select "Pay by Invoice" when choosing payment  type option when their employer is paying by invoice.
 INDIVIDUAL RATE
The individual rate is $450 per person. Payment plans are available. Please contact Elsie.Gutierrez@motherbabysupport.net to make arrangements. Registration fee  of $100 is required.
SCHOLARSHIPS
We are offering two half scholarships for low-income Black or Asian persons. Applicants will be chosen by application and interview. Please contact Elsie.Gutierrez@motherbabysupport.net to apply. Deadline to apply is July 1st, 2021.
COURSE INSTRUCTOR
Cordelia S. Hanna, MPH, CHES, ICCE, CLE, CBA
Ms. Hanna obtained her Masters in Public Health (MPH) in Health Education and Promotion/Maternal Child Health from Loma Linda University in Loma Linda, California in 2008 and her Bachelor of Arts in Theatre and Dance from Indiana University, Bloomington in 1986. She is a Certified Health Education Specialist (CHES), the gold standard for professional health educators, accredited by NCHEC. Ms. Hanna is also an ICEA-Certified Childbirth Educator, CAPPA-Certified Lactation Educator, and ALACE-Certified Birth Assistant who since 1991 has taught Childbirth Preparation Classes and Breastfeeding Education to hundreds of couples in private practice, clinics, public health, hospital, and community settings. She is an apprenticeship-trained midwife, who has worked as an Assistant Midwife and Labor Companion/Monitrice in homes, birth centers and hospitals throughout Los Angeles County. Cordelia worked for The Pasadena Public Health Department Black Infant Health Program from 2002-2012, a  California Department of Health-funded program to reduce African-American perinatal health disparities. Here she initiated and managed a Breastfeeding Peer Counselor and the first Community-Based Doula Program in Los Angeles County serving African-American families. Cordelia is passionate about promoting midwives, doulas, promotores de salud (community health promoters) to address ethnic health disparities such as low rates of breastfeeding, high rates of prematurity and cesarean section, and to reduce maternal and infant mortality.  Cordelia is a  mother of two home-born, breastfed and family-bedded children who are now bright and capable young adults and she is a grandmother of two young girls and is expecting her first grandson in August.
CANCELLATION POLICY
Cancellation must be made in writing by the deadline (30 days prior to the first day of the course). Tuition will be reimbursed less $50.00 administrative fee if notification received by this date. After this date, there will be no refunds. However, in extenuating circumstances such as documented illness or emergency, the tuition is fully transferable to another person or training (this course or another topic); credit is good for the amount of training. If the course registering is a higher price, the additional balance will be required. If it is a lesser price, there will not be any refund of the balance. Credit will be honored for one year from the training. If not used by that time, the credit will expire.
Special Cancellation Policy for Doulas: 
If you are "on-call" and have a birth during the training, please notify the instructor as soon as possible that you will not be attending. The full tuition will be transferred to another person, or different training (this course or another topic) to be used within one year of the training date.If the course registering is higher price, the additional balance will be required. If it is a lesser price, there will not be any refund of the balance.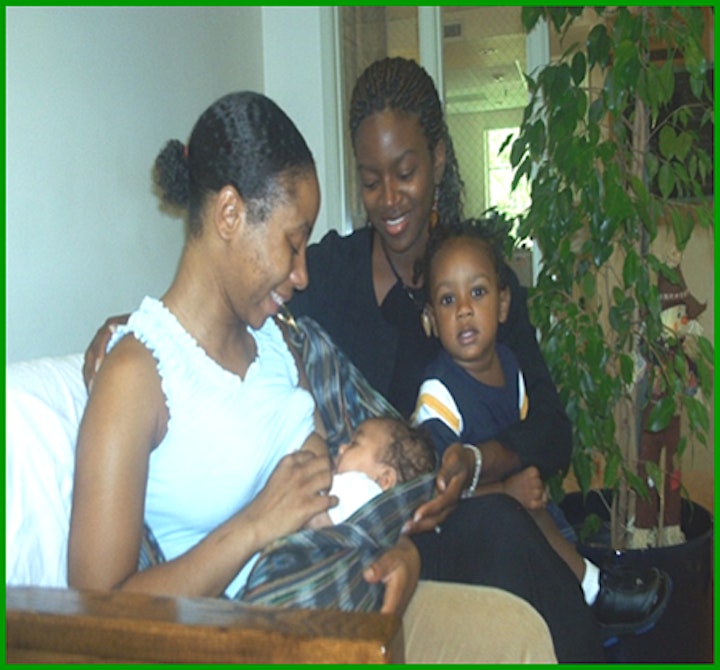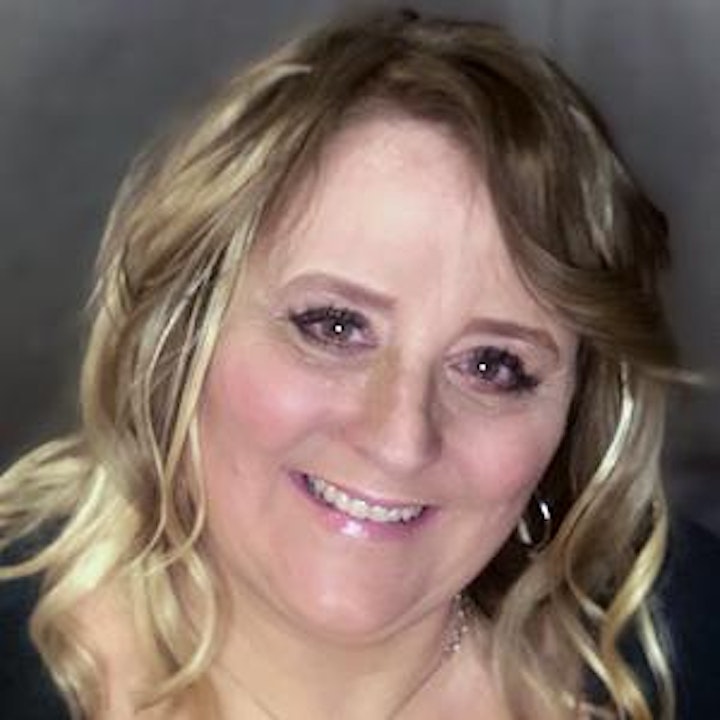 Date and time
Location
Refund policy
Organizer of Heart and Hands Postpartum Doula Training & Certification Program (ONLINE)
MATERNAL-CHILD HEALTH EDUCATION, TRAINING, CONSULTATION AND SUPPORT
  WHO WE ARE 
Happy Mama Healthy Baby Alliance was founded in 2020.  HMHBA is a community-based, non-governmental organization located in Los Angeles, California, USA. We are  501 (c) (3) non-profit public charity 509 (a) (2), our IRS name is Wholistic Midwifery School of Southern California, founded in 1993.
We are multidisciplinary perinatal and mental health professionals united in a common vision to promote maternal and infant health, improve maternity care quality and access, reduce perinatal health disparities and achieve social justice in maternal and infant health for all childbearing families.
Our board of directors, advisory committee and consultants are mental and perinatal health experts with training and expertise in Doula Support,  midwifery,  nursing, pre and perinatal psychology, social work, psychiatry,  obstetrics and gynecology, pediatrics, preventative care, global public health, and health education and promotion.
 OUR MISSION 
To promote high-quality, family-centered, evidence-based, respectful maternity and newborn care, and improved health outcomes for all childbearing persons and their babies.
 OUR WORK 
Our work focuses on addressing health care disparities and to engendering birthing justice for all pregnant women, persons and their infants.   As ethnically diverse, multidisciplinary professionals serving pregnant and parenting families,  we offer Doula services, childbirth preparation classes, breastfeeding support, and maternal- infant mental health workshops and support groups and opportunities for continuing education for professionals.
We also offer professional training, certification, learning and networking opportunities for mental health providers and social service and health professionals working with Maternal, Child and Adolescent Health populations.
Our focus areas are:
Training, Certification and Continuing Education Programs for Professionals
Childbirth Doula and Postpartum Doula Services
Breastfeeding Support Services
Promoting Maternal Mental Health and Infant Mental Health
Engendering Birthing Justice for All Childbearing Persons
OUR PHILOSOPHY 
As advocates for families and babies, we seek to ensure that all childbearing persons are treated with dignity and respect during the pregnancy, childbirth and postpartum periods.
We promote a self-growth approach to pregnancy; which is a special and unique time in a woman's and a person's life.

We believe each pregnant woman or person should be surrounded by a loving and supportive community and each baby should be born into the hands of skilled, compassionate and respectful caregivers.

We protect the Mother/Baby dyad whose needs are mutually dependent.

We are reverent of the sacred nature of birth and are inspired by its potential to transform women, relationships, families, and communities.

We strive to improve birth outcomes for women and infants where perinatal health disparities and inequities exist.

We aim to improve the quality of maternity and newborn care in all settings.
We are dedicated to helping families have empowering, satisfying and joyous experiences from conception through gestation, childbirth, and early parenthood.


 Donations are tax-deductible to  Happy Mama Heallthy Baby Alliance a DBA of Wholistic Midwifery School of Southern California, a 501 (c) (3) non profit organization, 509 (a) (2) public charity. We are qualified to receive tax-deductible bequests, devises, transfers or gifts under section 2055, 2106 or 2522 of the IRS  code.