Heart 2 Heart - Rhonda's Heart Motherless Daughter Support Group
Rhonda's Heart Motherless Daughters - Heart 2 Heart Support Group
About this event
The Rhonda's Heart Motherless Daughters - Heart 2 Heart Support Group
A group of women with a common experience or concern who provide each other with encouragement, comfort, and advice.
This support group is specifically for women of all ages who have lost their mother to death, incarceration, or abandonment.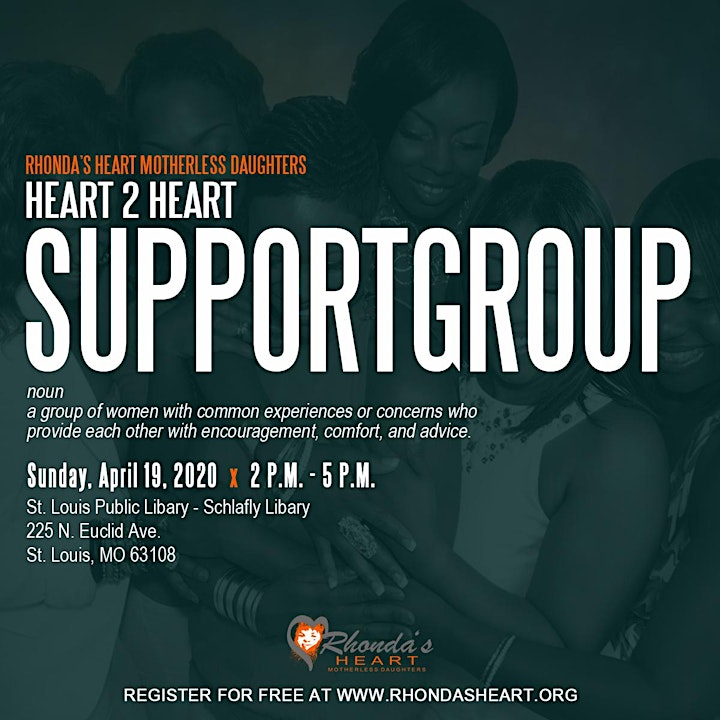 Organizer of Heart 2 Heart - Rhonda's Heart Motherless Daughter Support Group
Rhonda's Heart Inc., Motherless Daughters cultivates and encourages women who have lost their mothers from death, incarceration and abandonment.
Visit www.rhondasheart.org