Description
Friends, we are hosting a concert fundraiser for the Pierce family. Come on out to hear Angie play songs from her "Hearing Winter" album. (To hear samples, click here.). Admission is $20 per person. For your donation, you will also receive a copy of the CD at the door! The money raised will go to Matt & Barinda to be used to help fund their child's adoption. They need to raise around $30,000 and have a long way to go, so come out and hear some great music and support a great cause. Refreshments will be served.

Here's their story.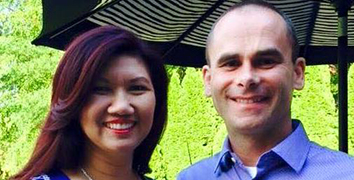 We have been married since October 2007 and have planned to adopt sometime since we got married. Matt was a missionary in Thailand and Bui was on staff with Campus Outreach Thailand when we met. After we were married we moved to Louisville, Kentucky to begin studies at Southern Seminary. Matt graduated with his PhD in May 2016. We both serve at Kenwood Baptist Church in Louisville, Kentucky.
James writes, "Religion that is pure and undefiled before God the Father, is this: to visit orphans and widows in their affliction, and to keep oneself unstained from the world." We believe for us to be faithful to this command and Jesus' command to love our neighbors, is to adopt a child. Not everyone has been called to adopt, but all Christians have been called to care for orphans. Please pray about partnering with us in our journey to care for orphans.