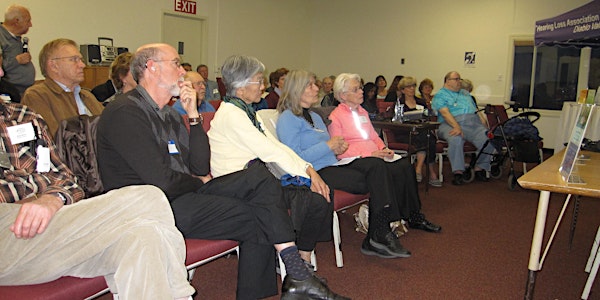 Hearing Loss Association of America, Diablo Valley Chapter
Location
Virtual Meeting
Zoom
Walnut Creek, CA 94597
1st Saturday of the month, 10:00 -11:30 am
About this event
Come to our monthly meeting!
Open to the public.
We are currently meeting via Zoom and our meetings have captions.
Join us and learn how to live well with hearing loss.
Learn about programs and services to help you hear better, like the Californian Telephone Access Program (CTAP)
Relax with people like yourself who understand. You don't have to apologize.
Learn about coping techniques and the latest devices to help you hear better.
Learn about your rights and advocate for better hearing accessibility.