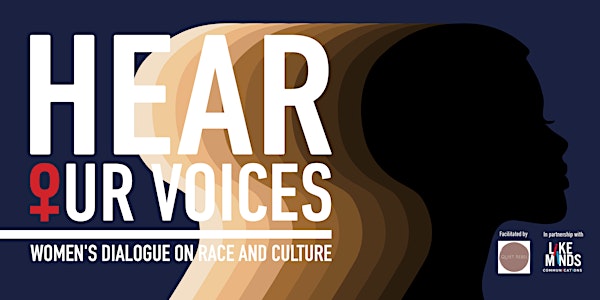 Hear Our Voices: Virtual Women's Dialogue on Race and Culture
Join us for a grace-filled, guided dialogue on race & culture facilitated by The Quiet Rebel in partnership with Like Minds Communications.
About this event
Hear Our Voices: Women's Dialogue on Race and Culture
We need to talk about race. We need to fully hear and listen to our neighbors' lived experiences based on racial identities and cultures. Let's begin the dialogue, together.
Join us on Saturday, June 13th from 7-9 pm cst for "Hear Our Voices: Women's Dialogue on Race and Culture" facilitated by Tracie Jae, The Quiet Rebel.
Together, we will gather with Tracie and several "virtual circle leaders" for a grace-filled, guided conversation on race and culture.
Your $30 entry is an investment in our shared future and covers the cost of Tracie's preparation and facilitation of the two-hour session. We will begin and end the program as one group, but the majority of the program will be facilitated in smaller groups of women.
We encourage other businesses to join us in sponsoring their employees to share in this dialogue, or for groups of peers to sign up together. As such, groups of five can take advantage of a discounted fee of $125.
Please note that while we encourage and welcome friends, companions and family members to attend together, we will randomly assign circle groupings to encourage diversity of thought in each circle.
Confirmed Circle Leaders
Trevina Broussard
Laura Conely
Monette Chilson
Danielle Fanfair
LaTanya Flix
Jenny Gustafson
Erin McClarty
Monica Roberts
Melina Soroka
Like Minds Communications
WE BELIEVE IN MISSION-DRIVEN, PEOPLE-CENTERED MARKETING
We work with brands and businesses that positively impact people, and communities, of all kinds. We're a business that cares about people and what the people - your people - want. As such, the business owners, businesses and brands that we represent, at their core, also care about people. We utilize smart, measurable communications strategies, ranging from traditional PR and influencer relations to social media, branding and email marketing to communicate your mission to the right (like-minded) people.