Description
The Child Protection Task Force @ Justice For Children hosts its 2nd Scottish Conference at the queens hotel nethergate in Dundee

Hear Our Voice Survivors Conference
Theres No Excuse For Child Abuse.
Watch Live Please allow your subscribers users to view this event please share everywhere everyday.
Top Speakers will be Survivors Sandy Smith Carolyn Robinson, Lynn Stroyan,Peter Stewart Kelbie Justice for Alexina
From The USA Dr Lois Lee Children Of The Night @ Pamela Pine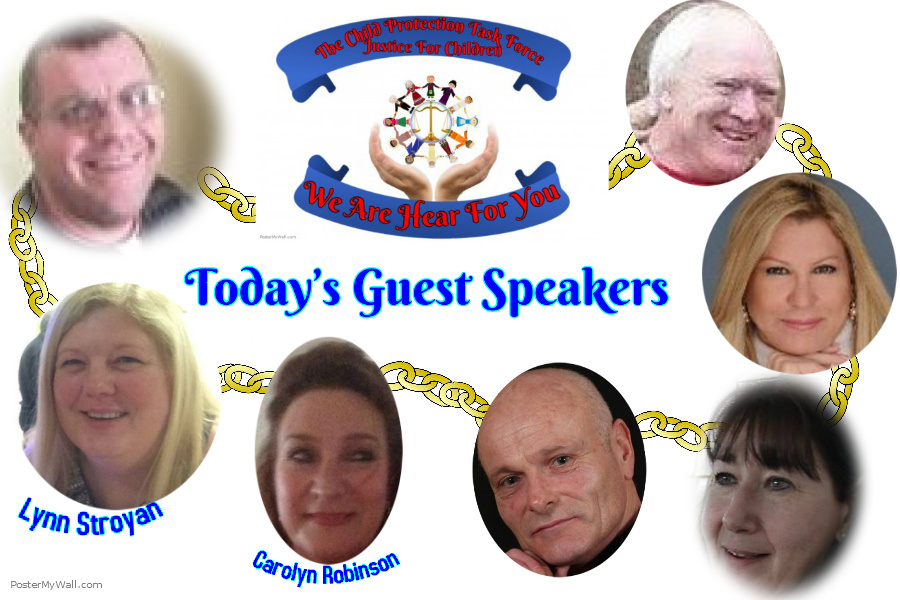 On the 2nd November 2016 between 930 am and 530pm at the Queens Hotel Nethergate Dundee has the privilidge of hosting Scotland's 2nd Child Protection Conference. With speakers from across the uk in the line-up,
Andy Peacher Ceo Of Freedom Talk Radio and The Child Protection Task Force and Sandy Smith Justice For Children are holding a Conference that will demonstrate and indeed begin to challenge the longstanding failings of government policy and practice, by challenging domestic accountability through a new multi-survivor approach. We will hear stories from many diverse walks of life to raise awareness on how best to protect our children and families from the devestating effects of Child abuse, rape and all other forms of abuse.
https://www.facebook.com/events/1085872818122182/
https://www.facebook.com/events/1014603118618035/
For the 2nd time Scotland's victims, survivors and professionals have been given a platform to be heard, understood and respected, a platform for us all to unite and protect our future children from the harm so many of us have sadly faced at the hands of others.
Freedom Talk Radio and The Child Protection Task Force @ Justice for Children are delighted to be holding this International Conference that will discuss the structure imprisons parents or labels them with mental illness and covers up serious crimes against Survivors, to feed off vulnerable families going through difficult times we need to change these views and we all need to work together and end child sexual abuse.
Free Tickets are available via an online Registration process, donations are welcome
When will all survivors get justice when will they get compensation when will they be heard when will they be believed ?
CALL FOR FUTHER INFO.
ANDY 01444 390270