Description
Envision yourself in a great new job in 2020. Whether you are just starting out or well into your career, get grounded in what you need to do. Learn about emerging trends as recruitment models transform. Stay top of mind for hiring managers and recruiters. The Boston Chapter of the American Marketing Association has assembled a high impact panel of senior thought leaders and practitioners in the field of recruiting. They will share tips, techniques, and inside scoops that will put you well on your way to landing that perfect job. You will have the opportunity to hear from them and ask the burning recruitment questions that keep you up at night. Register today as you won't want to miss this event!
Attendees will learn:
- Top 2020 hiring trends
- How to stand out in the market
- Tools and skills you can use to navigate the job market

Speakers: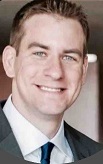 Sean McLoughlin, Marketing/Technology Practice Director, Hireminds
Sean introduces startups, agencies and Fortune 500 firms to the best product managers, UX designers and digital marketers in Greater Boston. As practice director at Hireminds, Sean, along with his team, focuses on positions where technology meets marketing, such as digital marketing, UX/UI design and product management.
HireMinds is the leading professional and executive search firm in the Boston area focusing on biotech/scientific, marketing, technology, and creative roles. With our refined focus, a Hireminds recruiter has the ability to service your needs more completely than any other search firm in the industry.

Matt Gill, Managing Partner, MICA Consulting Group
As founder & Managing Partner, Matt oversees MICA's strategic direction, as well as client development and satisfaction. He began his career as an entrepreneur after graduating from Saint Michael's College, when he successfully launched and sold an international startup
MICA Consulting Group is a recruiting and consulting firm focused on connecting people in Marketing, Digital, Creative and Advertising. It provides talent resources for retained search and contingency search.
Agenda:
6 pm – Registration and Networking
6:45 pm – 8:00 pm – Program