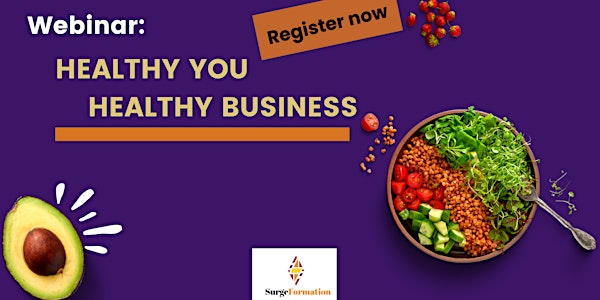 Healthy You Healthy Business Webinar: Monthly Series
As Business Owners it's important to take care of yourself and your business. Come learn tips and resources to help you do just that.
About this event
Do you feel overworked, burnt out, struggle with being organized, battle laziness and procrastination, lack direction, clueless when it comes to social media or creating videos?
Come learn things you can do to help be a healthier you and have a healthier business.
(Please note: This is a monthly webinar with different speakers presenting each month.)
December's theme: Preparing Your Business For The New Year- part 1
January's theme: Preparing Your Business For The New Year- part 2
February's theme: Keeping the love in your life and business
Sponsored by: SurgeFormation. Helping people and businesses surge to the next level of success. http://surgeformation.com/