Description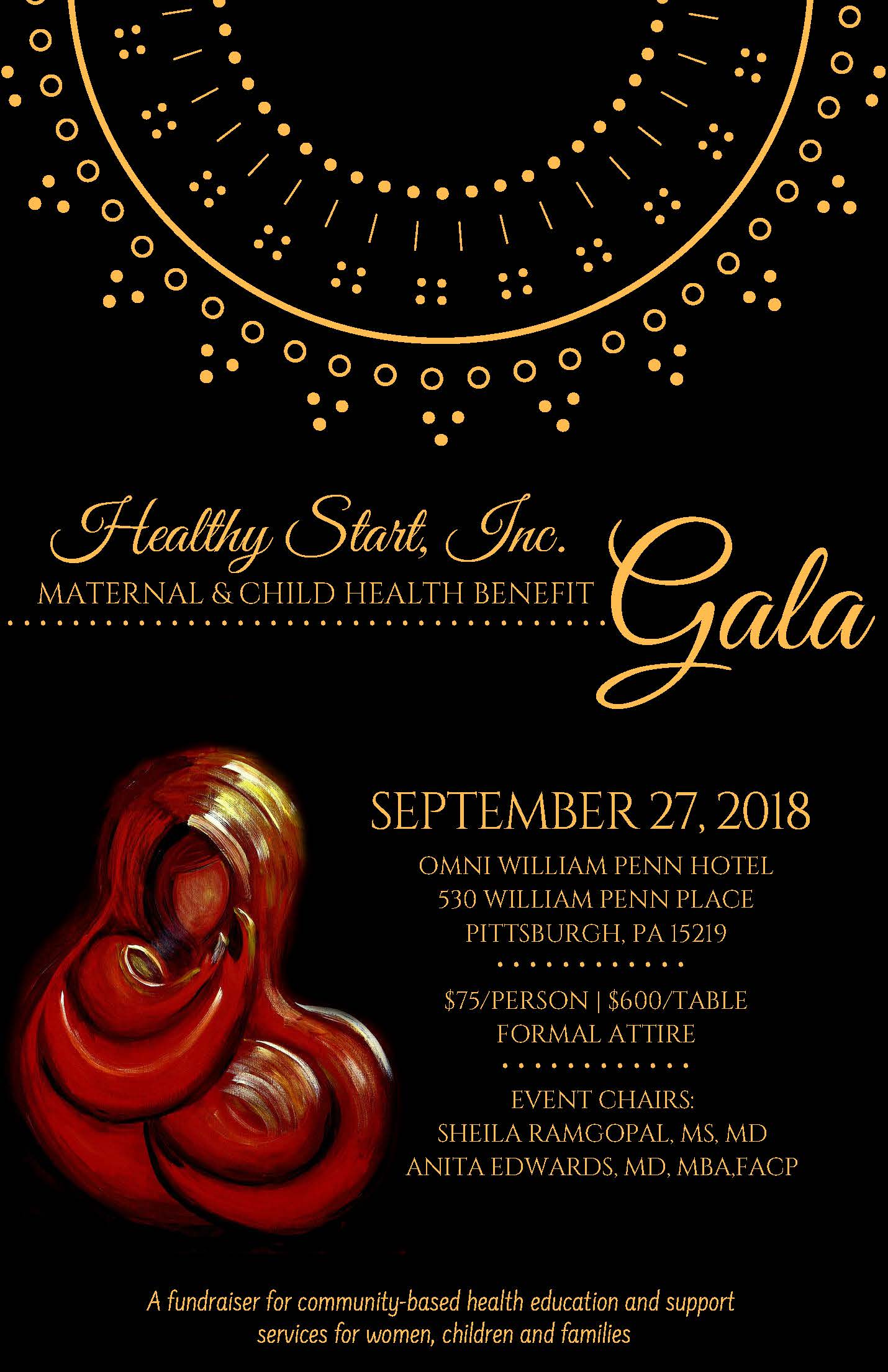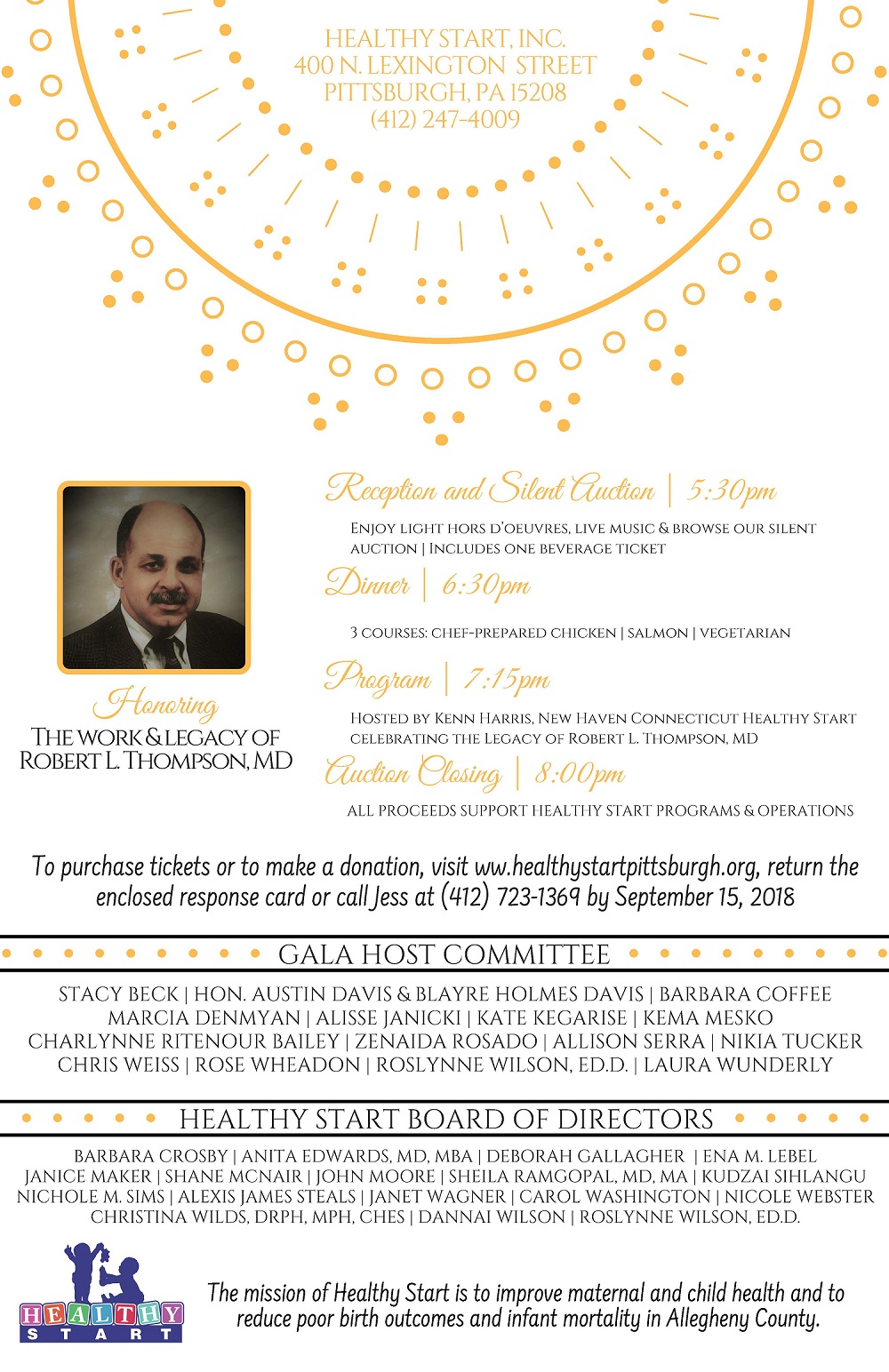 Join us for an evening of celebration of the gift of life and the mothers, families and children that Healthy Start serves.
The mission of Healthy Start is to improve maternal and child health and to reduce poor birth outcomes and infant mortality in Allegheny County. Out work is built on a national model, but our focus and impact is local.
The gala will be chaired by board members Dr. Anita Edwards and Dr. Sheila Ramgopal, and will honor former Healthy Start board member, retired OB/GYN and co-founder of the Thompson, Turner, Kisner practice, Dr. Robert Thompson. The evening will consist of musical entertainment, a reception and dinner, auction and award program at the historic Omni William Penn Hotel.