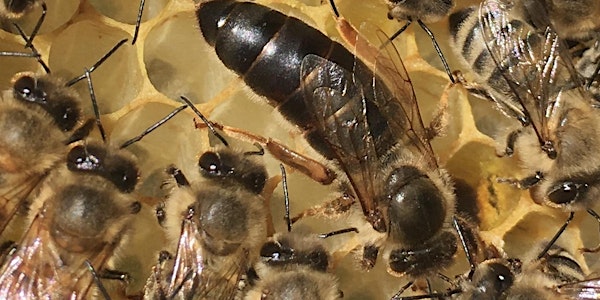 Healthy Queens Masterclass (Beekeeping)
Learn how to keep your queen healthy & thriving for long term hive health!
Refund Policy
Refunds up to 7 days before event
Eventbrite's fee is nonrefundable.
About this event
We'll cover what can go wrong with your queen, how to spot it early, and what to do!
Why is the queen's health important? The worker bees live for 5 weeks, so need to be constantly replaced for the hive to stay alive. The queen is solely responsible for laying eggs every day and making sure there are replacement worker bees coming. A thriving hive depends on a healthy, laying queen that keeps its population high.
Class topics include:
how to tell you have a healthy queen
how to look for signs she could be failing
what to do if you see very little brood and/or queen cells
queen math - how to estimate when your queen died, when your new queen is mating & will lay, and how not to worry (at least for 5-6 weeks)
how to buy and insert a mated queen
The two things that most commonly kill hives in the Bay Area are queen failure and varroa mites. This class focuses on preventing the first, so you don't lose your only hive.
Redundancy is a good way to counter not having bees if your queen should fail. Splitting your hive March - May is a good way to make 1-2 extra hives. If one of your queens fail, you still have 1-2 viable queens/hives. Take our splits class this spring to give yourself a backup hive with an extra queen.
Instructor: Jennifer Radtke has been keeping bees in her backyard for 17+ years, and has developed the beekeeping education program at the BioFuel Oasis. The photo is the original queen in her Obsidian hive, bred by Randy Oliver in spring of 2019.